Jurgen Klopp keyrings being sold by Liverpool bear an uncanny resemblance to serial killer Harold Shipman — according to bemused fans.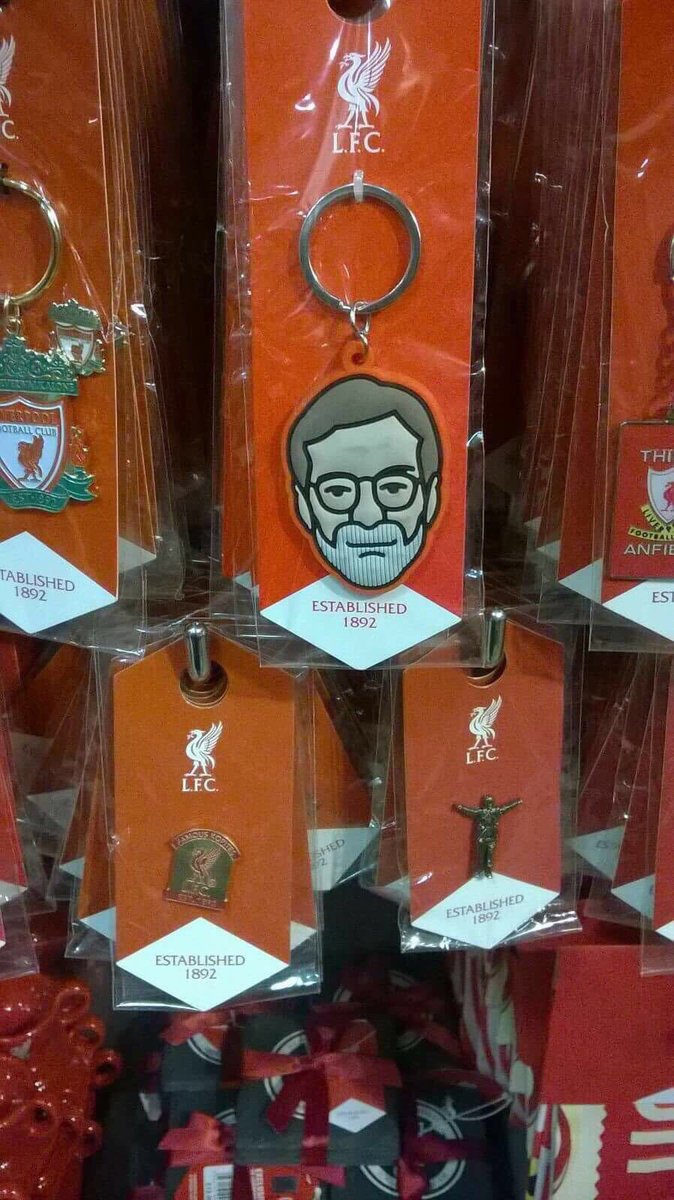 Available for £3 each from the club's store and official website, the new line of merchandise has raised more than a few eyebrows.
In the flesh, 50-year-old Klopp looks nothing like Shipman, the notorious GP who may have killed as many as 265 of his patients.
But the German's glasses, brown hair and slightly lighter beard on the keyring design make him a doppleganger for the notorious murderer.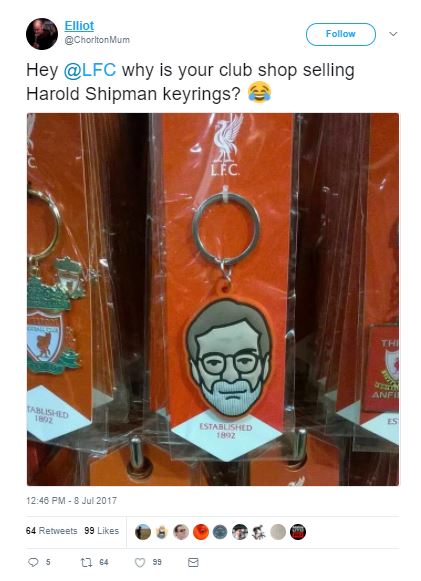 And eagle-eyed supporters of rival clubs have been quick to highlight the similarity on Twitter.
Alongside a picture of the keyring and Shipman, Steve Hunt tweeted: "Spotted by a mate in the Liverpool club shop. I defy you to tell me this is not Harold Shipman."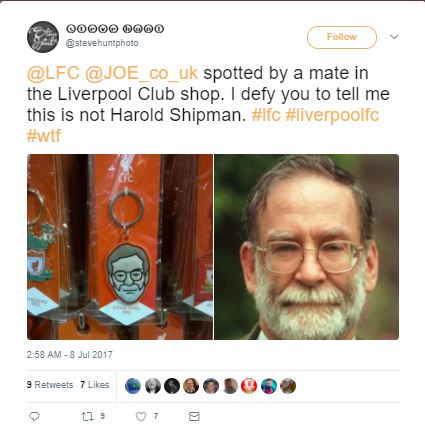 Everton fan Francis Porter posted a photo of the Klopp keyring he had received as a gift. He said: "Look what I got bought today. Get in. I only need Fred West now for the set."
Liverpool fans hilariously reacted to the new Kop key-chain.