All the great English football rivalries contain some combination of proximity, a history that goes beyond football, and a shared level of success. That all comes together like nowhere else in the North West Derby, Manchester United vs Liverpool.
English football has many derbies and rivalries; Liverpool vs Everton (Merseyside Derby), Arsenal vs Tottenham Hotspur (North-London Derby), Manchester United vs Manchester City (Manchester Derby), and Newcastle vs Sunderland (Tyne-Wear Derby); just to name a few.
Despite Manchester United vs Liverpool not exactly being a local derby, the rivalry between the two clubs is so intense because of the proximity of the two cities, just 35 miles away from each other. This coupled with the fact that Liverpool FC and Manchester United are far and away the most successful football clubs in the history of English football, makes the rivalry all the more intense.
Such has been the bitterness between the two teams that not since 1964, when Phil Chisnall went from United to Liverpool, has there been a direct transfer of a player between the clubs.
In 1986, Manchester United appointed Sir Alex Ferguson as their new manager and he came into English football with one purpose and that was to knock Liverpool Football Club off the perch as English football's most successful team to date. Ferguson is quoted as saying "My greatest challenge was knocking Liverpool right off their f*****g perch. And you can print that!"
If that quote does not sum up the intensity, then nothing does.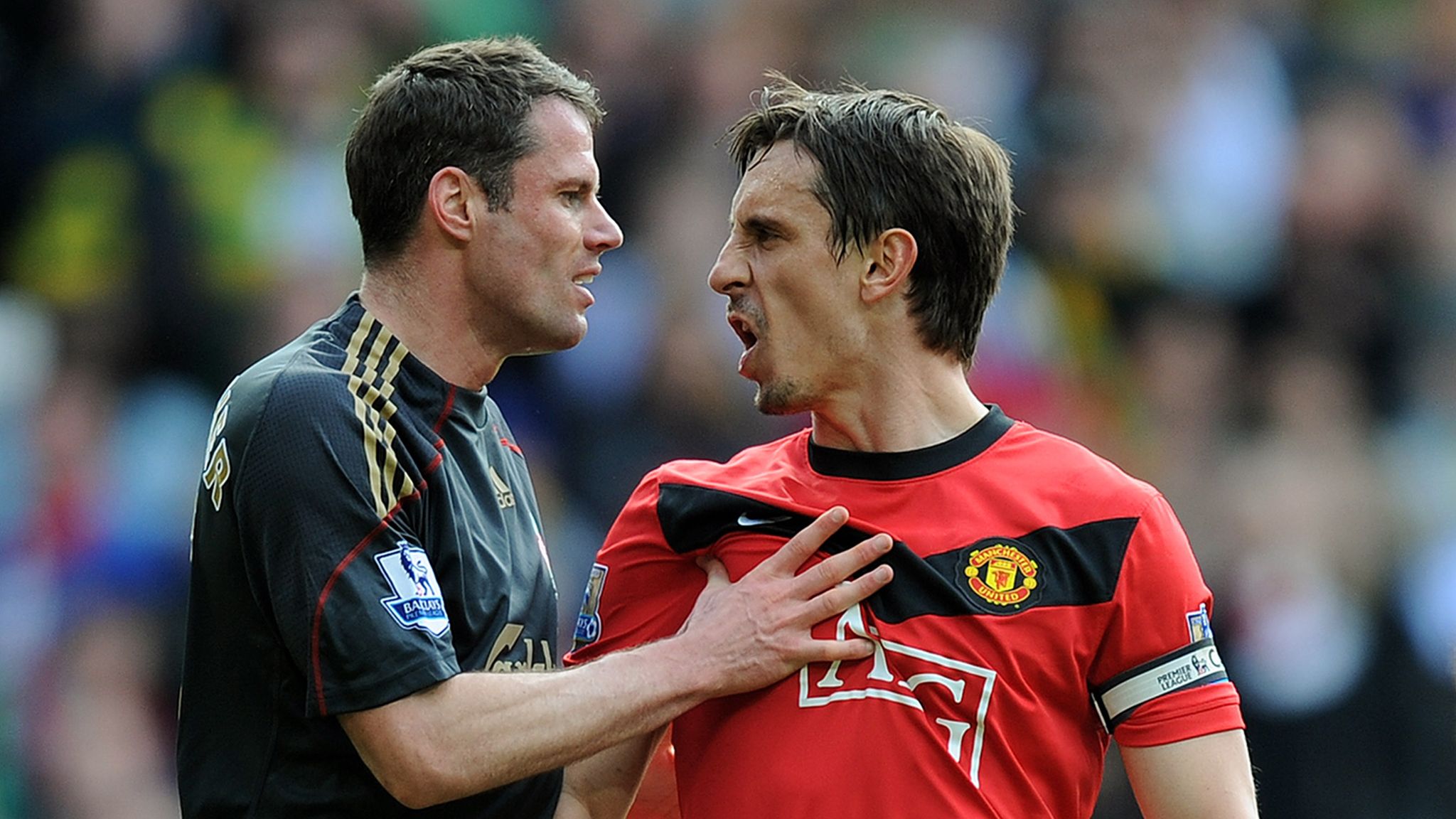 What is the North-West derby?
Liverpool and Manchester are two of the largest conurbations in England, jammed into the North West corner of the country, just above Wales. It is almost as if the North West is not big enough to accommodate them both and they fight over which will ultimately swallow the other – and hence the 'North-West Derby'
Though the rivalry started through industrial tensions, football was the primary reason to inspire any real hatred between the two cities.
Manchester United were the team founded first in 1878 as Newton Heath LYR F.C. and renamed to Manchester United F.C. in 1902. Old Trafford has been Manchester United's home ground since 1910.
Liverpool were founded in 1892 by John Houlding who was at first an Everton FC member. Houlding purchased Anfield stadium from his friend John Orell in 1892 and asked Everton FC, who had already been playing there, for an increase in rent. Everton FC refused and left Anfield. They went 0.9 miles away to build Goodison Park. John Houlding was left without a tenant and hence in 1892 decided to form a new team. That team was Liverpool F.C.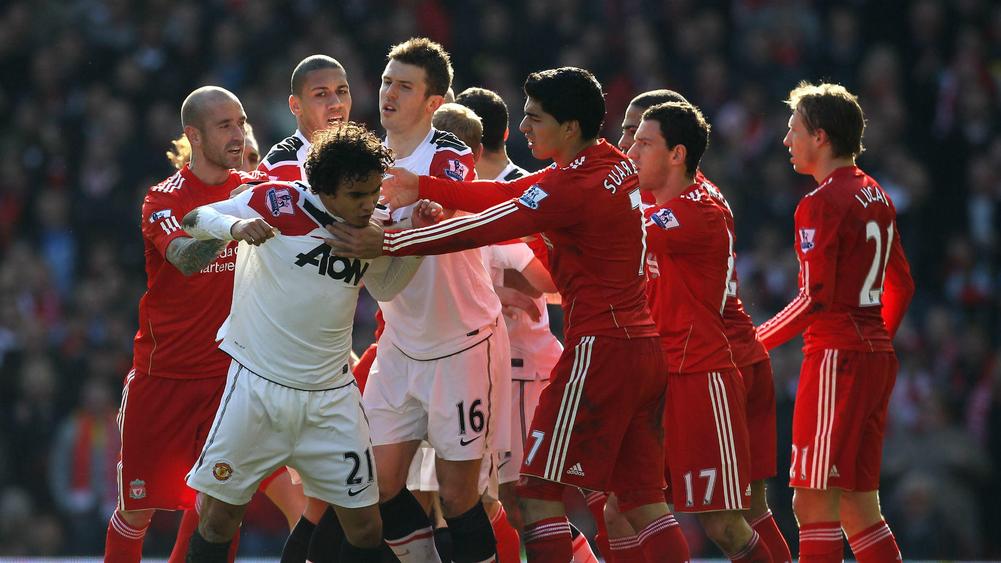 On the 28th of April 1894, the first match between the two teams took place, in the form of a football league test match. Liverpool won 2-0 against Newton Heath. A year and a half later, on the 12th of October 1895 at a second division match, Liverpool celebrated the largest victory in the history of their rivalry, standing until today, with a 7-1 score. At the end of the season, Liverpool won the league and hence their promotion to the first division.
History of North-West derby
Like so many things in England, this goes way back. Three hundred years ago, as the Industrial Revolution was taking off, Manchester became a massive city, the biggest in the North of England and the world capital of the cotton trade. Liverpool, some 30 miles to the west, was smaller but also important as a seaport.
The tension between Liverpool and Manchester first started in the 19th century as an industrial rivalry. The main reason for the latter was the construction of the Manchester Ship Canal to bypass Liverpool's financial control over imports and exports. This is why there's a ship in Manchester United's crest.
Until 1894 when the Manchester Ship Canal was completed, Liverpool was the only city within the area to have a port. Hence, the construction of one in Manchester, just 35 miles away, had a negative impact on the economy of Liverpool.
But as the prominence of manufacturing in the North of England declined, so did Manchester and so both cities fell into difficult times; but this did nothing to dampen the hatred. Instead, it got taken into other arenas such as sport and in particular on the football pitch between Liverpool FC and Manchester Utd.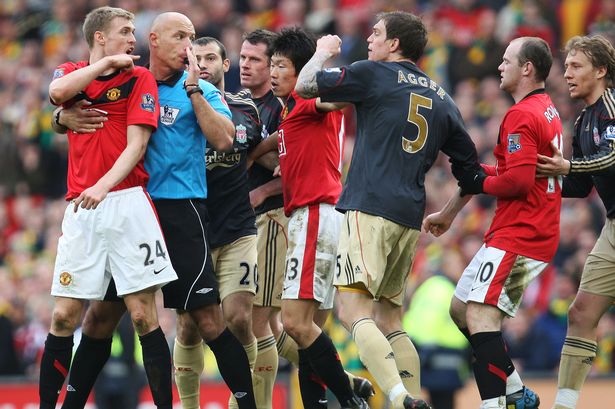 United won two league titles before 1911, then nothing for almost 40 years. It was only in the 1950s that they began to dominate, with three league titles and two European Cup semifinal runs in that decade.
However, the team known as the "Busby Babes" for their manager and youth, was in a deadly airplane crash in Munich in 1958; eight players and three staff perished. It took five years to rebuild from that, but in the 60s United won two more league titles, another FA Cup, and in 1968 became the first English team to be crowned champions of Europe.
Liverpool, meanwhile, had a somewhat similar story: a couple of league wins in the 1910s, another in 1922, and a fourth in 1947. But in 1959, as a Second Division club, they hired Bill Shankly as their manager. Starting with a league title in 1964, Liverpool under Shankly – succeeded by his assistants Bob Paisley and Joe Fagan, and later by player Kenny Dalglish, came to dominate English football. From 1972 to 1990 they finished first or second in the league all but one season, winning it eleven times. In that same period, they also won the European competition four times.
It's fair to say that it was in the 1960s that the Liverpool vs Manchester United rivalry became what it is today. But Manchester United fell apart in the 1970s, where they actually got relegated for a season!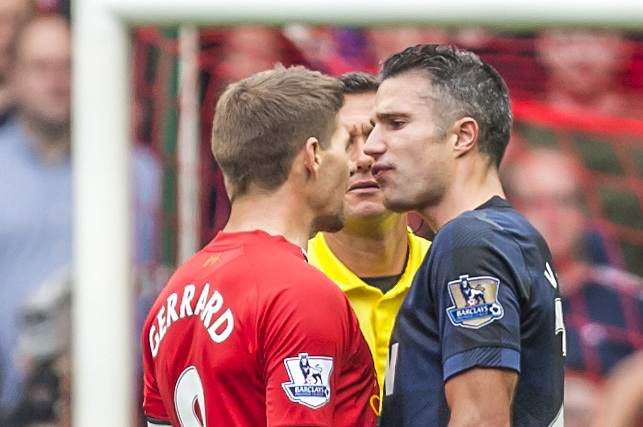 Iconic Matches of Liverpool vs Manchester United
With more than 200 to choose from, how does one pick the greatest games in the North West Derby?
1977 FA Cup Final: United 2-1 Liverpool
In 1977 the two teams faced each other in an FA Cup final for the first time in history. The game took place at Wembley on the 21st of May, some days after Liverpool celebrated winning the league.
In addition, four days later on the 25th of May, Liverpool became European champions for the first time in the history of the club. However, despite Liverpool being the favourites, Manchester United ended Liverpool's treble dreams with a surprise 2-1 win. Stuart Pearson and Jimmy Greenhoff scored for United whereas Jimmy Case was the scorer for Liverpool.
1995 Premier League: United 2-2 Liverpool
A great game with two amazing goals from Liverpool's Robbie Fowler. But it's all about Eric Cantona, the King of Old Trafford, who returned for this game after an eight-month suspension served for his infamous karate kick of a Crystal Palace supporter. He returns the hero, sets up the first goal, and then gets them a point at the end. Of course, he did.
2007 Premier League: Liverpool 0-1 United
The only highlight you need to see here is the one Liverpool fans never want to see again. It's 0-0 late, United are down to 10 men, corner kick in front of the Kop for United, and of all the great names in the history of these two clubs, this one falls to John O'Shea. He looks as surprised as anyone as he runs the length of the field to firstly – celebrate with the United fans and secondly – get the hell away from the Kop!
A @Torres masterclass at Old Trafford 👏#MUNLIV pic.twitter.com/znF2eWFCQ4

— Liverpool FC (@LFC) August 19, 2022
2009 Premier League: United 1-4 Liverpool
Liverpool's then biggest ever away win in the rivalry, made famous by Gerrard kissing the camera after his penalty made it 2-1, and by an amazing chip at the end to seal it.
2015 Premier League: Steven Gerrard and The Most Famous 38 Seconds of All Time
It's halftime at Anfield, the game needs something, so on comes Liverpool legend Steven Gerrard. In less than a minute, he hits two big passes, crunches United's Juana Mata, gets crunched by Ander Herrera, then stamps on Herrera's leg and is sent off.
Liverpool 9-0 Manchester United: 2021/22 PL aggregate
The 2021/22 Premier League encounters might have been ones to forget for Manchester United, as Liverpool thrashed them not once but twice. Both these matches were played under different managers for the Red Devils.
The first leg was played at the Theatre of Dreams where Liverpool hammered United for their worst-ever defeat at Old Trafford. The return leg was no different matter either, where under Ralf Rangnick United suffered their second biggest defeat against the Merseyside club, both of which came in the same season.
The intensity of the rivalry between Manchester United and Liverpool never waned, because there was the regional rivalry behind it, because of all the trophies they shared, and because by now a generation or two of fans had grown up with one or both clubs at the very top of English and European football.
Now, with Liverpool having recent success under Jurgen Klopp – European champions in 2019 and league winners in 2020 – and with a new managerial appointment at Old Trafford in Erik ten Hag, fans might witness another decade-long battle between the two clubs.