Liverpool have been one of the most prominent football clubs in Europe over the years and they have been strong especially while playing in their home fortress. The Merseyside structure has a seating capacity of 54,074, Anfield is the 7th biggest stadium in all England.
The stadium is filled with astonishing history to its brim and Liverpool fans would surely enjoy the tale of their historic home. Here's why Liverpool's Stadium is called Anfield and what is the importance of the Kop in the club's history.
WHY IS IT CALLED ANFIELD
Liverpool are one of the few clubs in England who haven't moved from their stadium even once throughout history. The club was formed in the year 1892 and in their 129 years, they have stuck with Anfield as their home.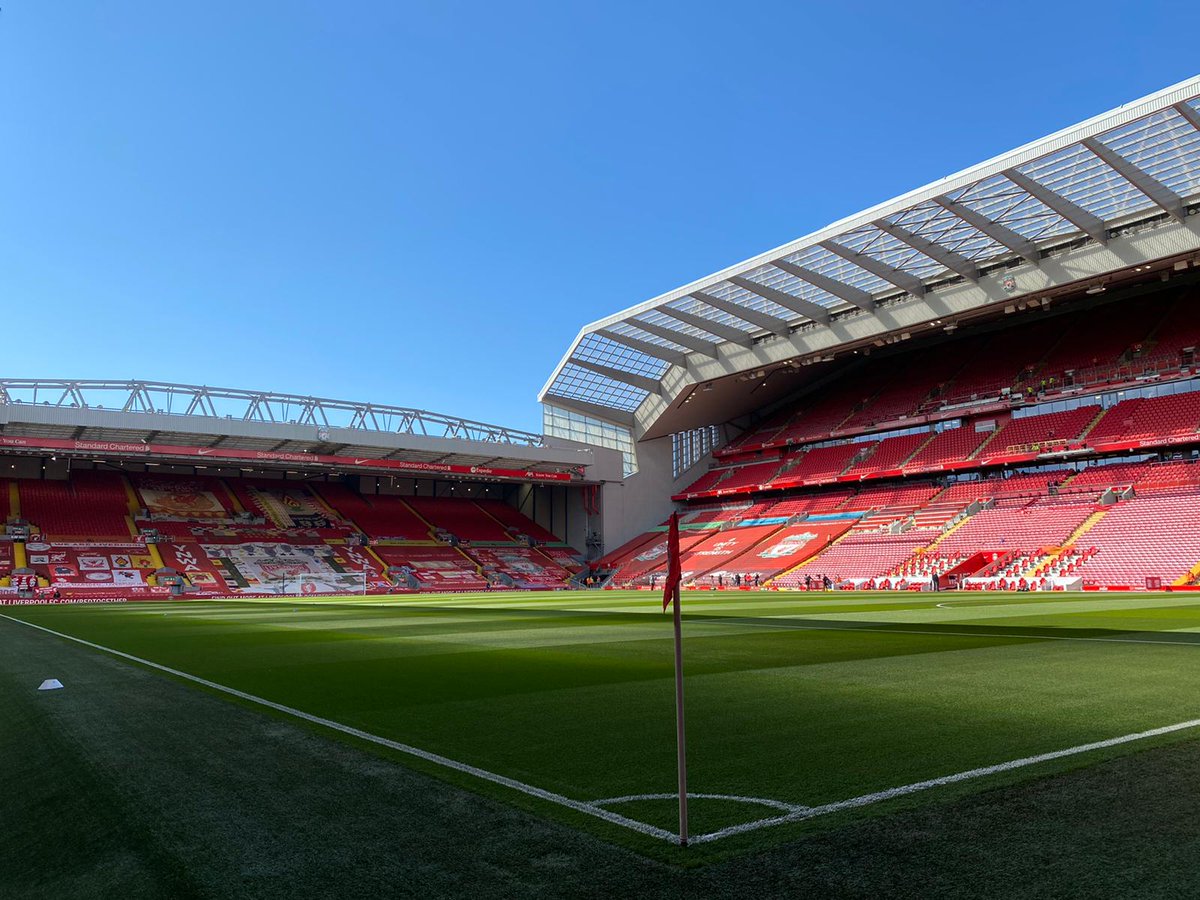 Although there are many stories and conspiracies regarding the name of the stadium, we will go ahead with the most famous and accepted one. 'Anfield' is derived from the name 'Annefield' which means 'The River Fields'. The club is named after a farm area in Wexford County located in the Republic of Ireland. John Houlding, the founder of the stadium, was born in England but had Irish roots and that must have been why he chose to name his priced asset, Anfield.
THE HISTORY OF LIVERPOOL AND ANFIELD
Although Liverpool have also played in Anfield, the stadium was originally built for Everton FC. In fact, John Houlding originally started Liverpool FC only because of Anfield. Everton was founded in 1878 and they started playing at Anfield, a stadium owned by John Houlding who was one of their board members.
Great support as always, Reds 🙌🔴

That Anfield atmosphere 😍 pic.twitter.com/fWMy2e1s7a

— Liverpool FC (@LFC) April 9, 2019
Due to a spat with the club, Houlding was removed from the board as they shifted to Goodison Park leaving Anfield empty without a team. Houlding created his own team in 1982 and named them Liverpool FC, which was also the name of the city.
In 2008 Liverpool were all set to move elsewhere and had even acquired a 999-acre lease for Stanley Park and they had even made the design plans for the stadium.
REDEVELOPMENT OF ANFIELD
There have been a lot of talks regarding Liverpool moving out of Anfield over the years but the club has stayed loyal to its heritage till now. In 2002, the club was planning to build a new club with a capacity of 55,000 as many clubs in England like Manchester City were moving into bigger and better stadiums. They were also planning to raise this number to 61,000 but nothing came to fruition.
🏟 Anfield Stadium
📍 Liverpool
🏴󠁧󠁢󠁥󠁮󠁧󠁿 LFC
🙌 54,074#StadiumCheck #UEFA #Champions #ChampionsLeague #Neuer #lfc #ywnwa #Anfield #champions #liverpoolfc #estadio #stadium #soccer #Stade #Stadion #stadio #football #futbol #grass #GroundHopper #Away #Travel #soccertravel pic.twitter.com/NQt7EjqGFj

— StadiumCheck (@StadiumCheck) September 4, 2020
There were also discussions between Liverpool and Everton to have a jointly shared stadium in the place of Stanley Park, the area between Anfield and Goodison Park. The Liverpool City Council was also supportive of this move but both clubs couldn't set their differences aside.
Liverpool had even made the stadium designs and everything was set but unfortunately, the club was struck with a financial crisis and they had to drop all their ventures. In 2010, Fenway Sports had a financial takeover of the club and they assured fans that they would rather develop Anfield rather than moving to a whole new stadium.
New Main Stand floodlights have been tested for the first time! 💡

📰 Read the latest: https://t.co/wIyjCzFRfz pic.twitter.com/C3iQFs2inb

— Liverpool FC (@LFC) August 18, 2016
In 2016 Liverpool upgraded the Main stand, which is the oldest surviving stand in Anfield. They added 8,500 seats at a cost of around £110 million. Since the club has been investing so much in the stadium, it is highly unlikely Liverpool will move out of Anfield anytime soon.
THE IMPORTANCE OF KOP FOR LIVERPOOL FANS
The legendary #LFC banner returns to the Kop. Iconic 🔴 pic.twitter.com/WFXnpxzJdt

— Liverpool FC (@LFC) February 19, 2019
The Kop is a stand-in Anfield widely regarded to have the noisiest and the most passionate fans. If you are a Liverpool fan, it has to be your dream to watch your team play from the Kop. The stand was built in 1906 and was named after a hill called Spion Kop all the way over in South Africa.
During the Boer War, the British army was trying to capture a hill in South Africa where a large contingent from Liverpool had fought with valour. In 1906, the club won their second league title and the club rewarded their fans with a brand new stand.