Liverpool boss Jurgen Klopp is confident but seems to be aggressive in his remarks ahead of the Premier League campaign.
The former Borussia Dortmund manager asserted that he is hopeful that Liverpool can make a good start to their campaign despite a number of away fixtures to begin with.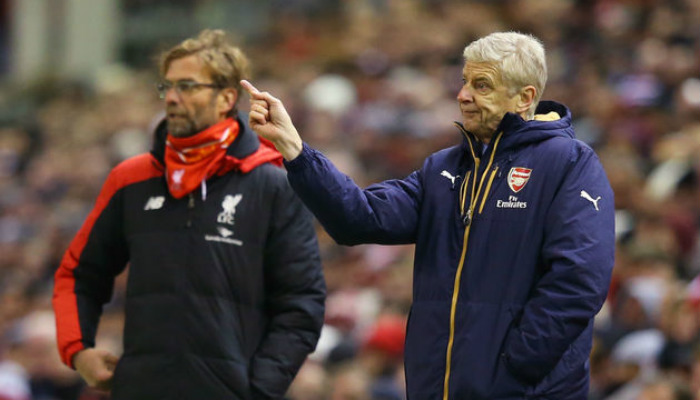 Due to the on-going expansion of the new Main Stand at Anfield, Liverpool are up for a number of tough away fixtures and won't play in their home stadium until 10th September. The Reds will travel to North London twice to face Arsenal and Spurs in the first three games of the new Premier League season.
However, Klopp is optimistic about a good start for Liverpool and refused to whine about the tough away games lined right at the start of the season.
"We can't change it. If you look for excuses before you start the season then you have a problem. It makes sense to have a bit more time for the new stand to be completed. That's why we asked Burnley to switch the game to their stadium. We've known about this situation for a while," Klopp said.
"We take it like it is. You have to play all of them home and away at some stage. We start with three away games so that means later in the season we will have some home games in a row. Of course the start is difficult. It's not just away, it's away at Arsenal. Second game, a team who were promoted last season, on a high with a great atmosphere. Then Tottenham."
"It's not easy but the Premier League is never easy. I haven't thought for a second about it. I only think about the teams we play, not where we will play. We will be ready."
The German has been busy this summer to bolster the side and said that he along with his backroom staff has been successful to add fresh talents to increase the much needed depth of the squad.
"The situation when we came here with the injuries and the number of games we had to play made it difficult."
"We needed to strengthen and we've done that. The situation with the keeper and the centre-backs in pre-season hasn't been too cool but this season we will be able to react better."
"We have built a squad not just so we can react to injuries. But also so that we have different options for different opponents – smaller spaces, counter-attack. Things like this. We feel much better about that compared to last season," Klopp added.