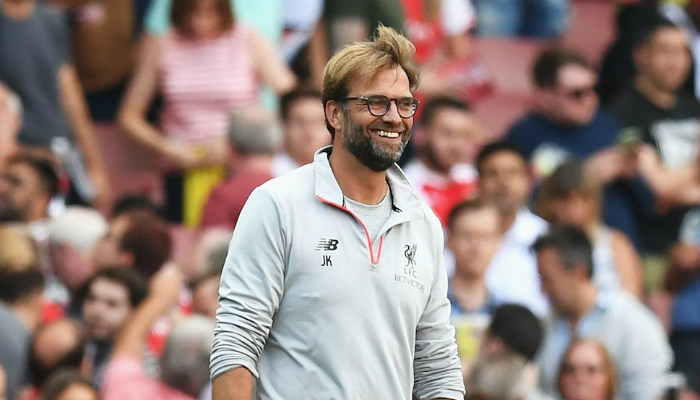 Liverpool manager Jurgen Klopp has declared that he might end his managerial career at Anfield as he doesn't want to take charge at any other club.
The German manager asserted that he is very happy in England. Klopp, who began his second season at Liverpool claimed that he is satisfied with the amount of freedom despite his shortcomings in English language skills.
"The fantastic thing about the English is that they just accept you as you are, even me, in my little 'speech prison'. They often find out what I mean," said Klopp.
Klopp's new six-year contract with Liverpool will keep him at the club until 2022.
Klopp revealed the main reason behind his contract expansion at Liverpool, saying that there are no other clubs or any other leagues that he wants to join in the future.
"I asked myself, 'Where do I still want to work?' rather than 'What do I still want to win?' and couldn't think of many places. Do I want another club in Germany? No. In England? No. In Asia, Russia or the United Arab Emirates? No, no, no." he said.
? "Jürgen's been amazing. Absolutely amazing."

? More: https://t.co/x1cgd1PKRd pic.twitter.com/dinZFOQb9l

— Liverpool FC (@LFC) August 17, 2016
Klopp also asserted that he wants to end his managerial career at Liverpool – completing his journey with three top-flight clubs.
"And then I thought that I am already at the right club and why should I worry about how long I am here for. If I am at the end of my career has managed only three clubs, then at least they were great clubs." Klopp concluded.