Liverpool were left frustrated after they lost 3-2 to bottom of the pile Swansea City at Anfield on Saturday.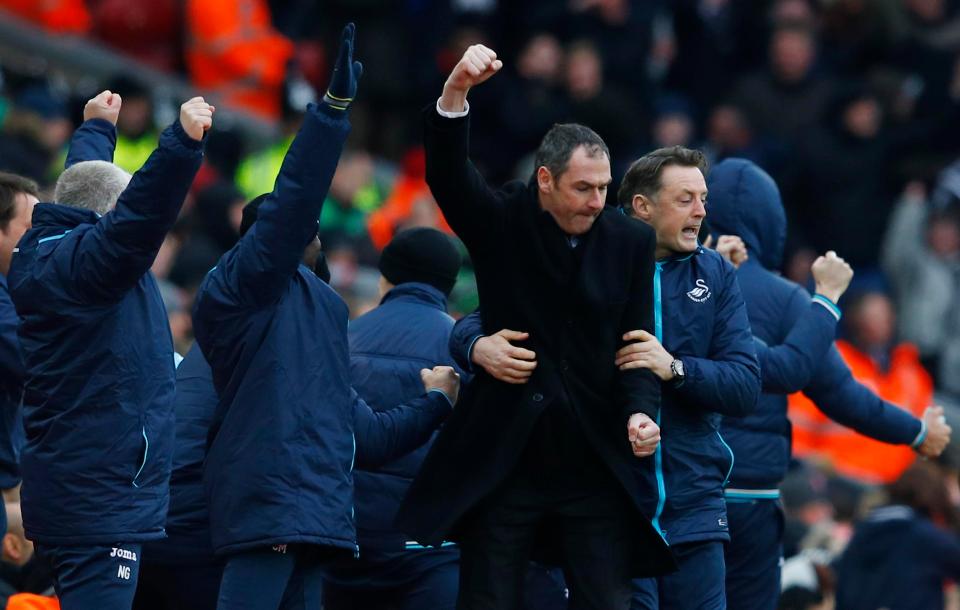 It was a historic win for Paul Clement's side and now they broke Liverpool's 17-match unbeaten streak in the Premier League.
Swansea City were clearly the dominant side in the first half and had the intent to take an early lead right from the kick-off. On the other hand Klopp's Liverpool looked out of shape and offered too much space inside the box.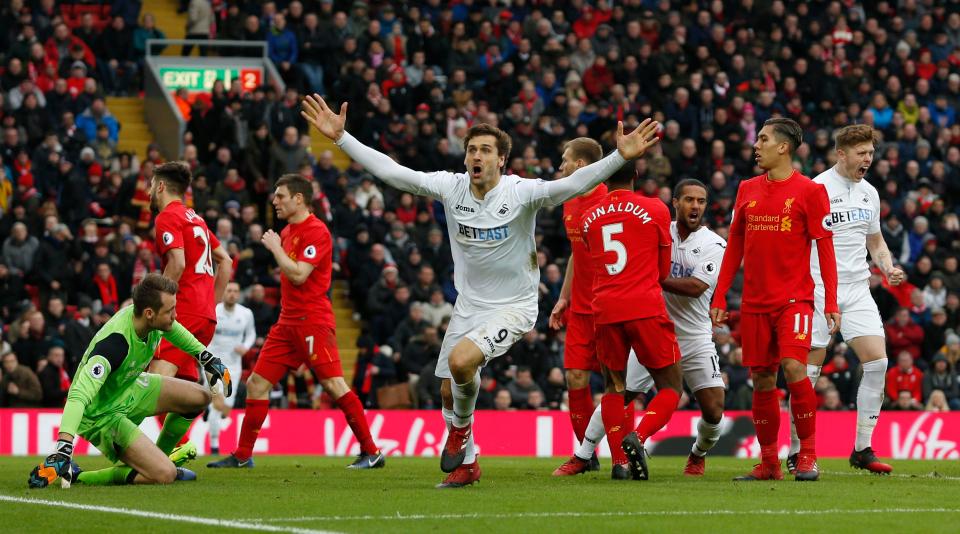 Nothing went right for Liverpool in the first half as Swansea City continued to threaten through the middle and down the flanks.
Swansea pushed more men forward and worked the ball all over the pitch with an intent to score an early goal – and they got what they deserved.
Fernando Llorente opened the scoring for Swansea City in the 48th minute from a close range finish.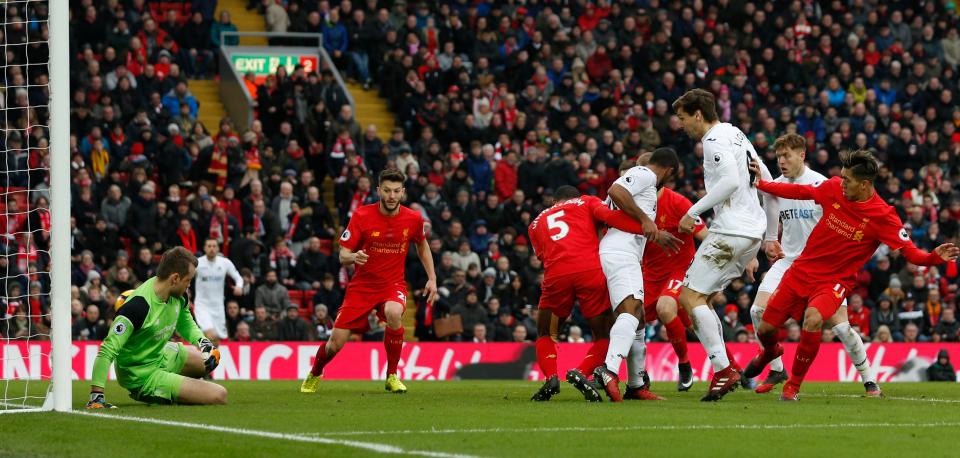 Sigurdsson whipped in a floating cross form a corner into the middle of the box to pick Fernandez, who guided the ball to Llorente, and the Spanish striker thumped the ball in from close range.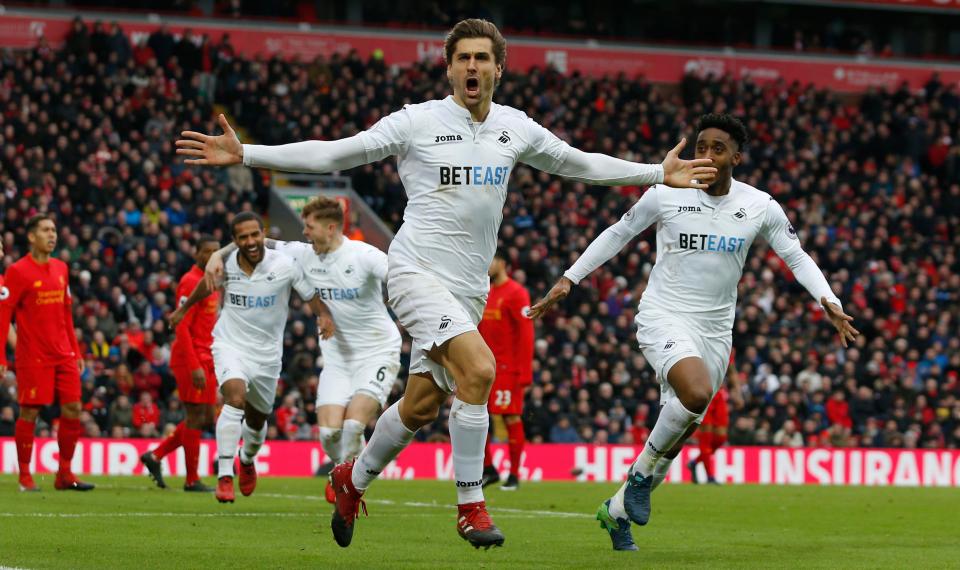 Liverpool failed to regain composure in the beginning of the second half and paid the price as Llorente demolished the Reds defence and put Swansea City 2-0 ahead in the 52nd minute.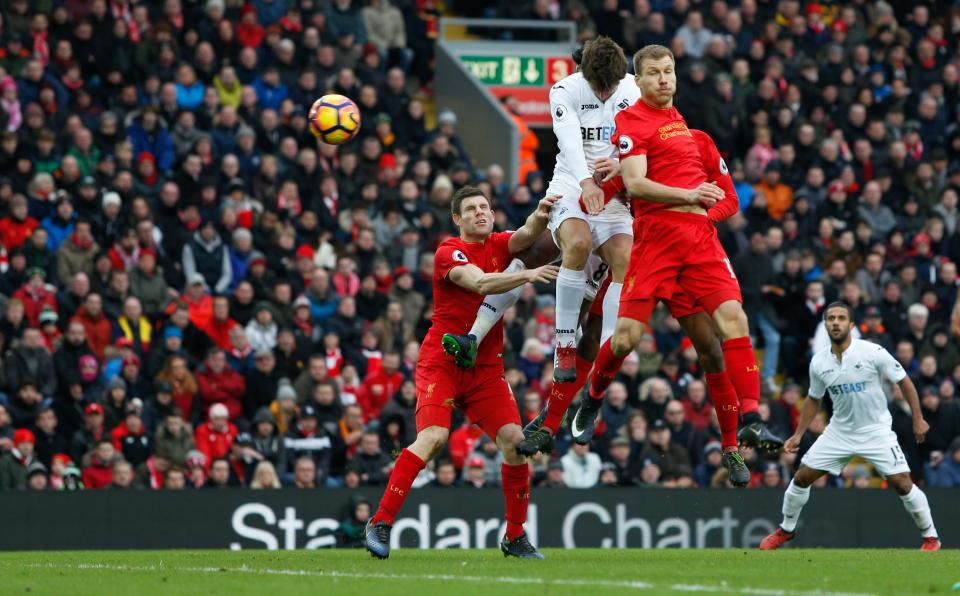 Carroll launched a spectacular cross into the penalty area and Llorente brilliantly found the net with a downward header.
However, Liverpool came back strong into the game as Firmino pulled one back in the 55th minute from a glorious header.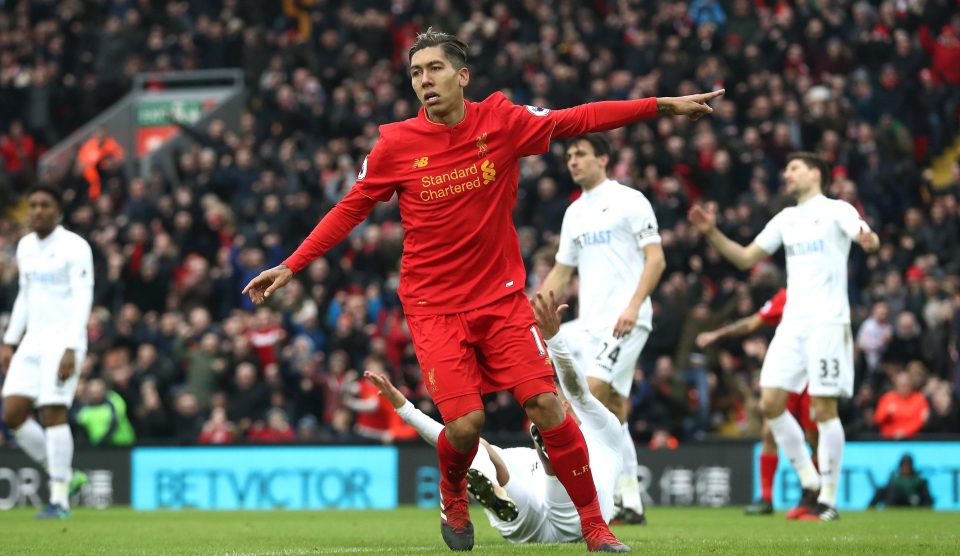 Milner whipped in a brilliant cross into the middle of the penalty area. Firmino deceived Olsson in the air and slotted the ball home with a brilliant header.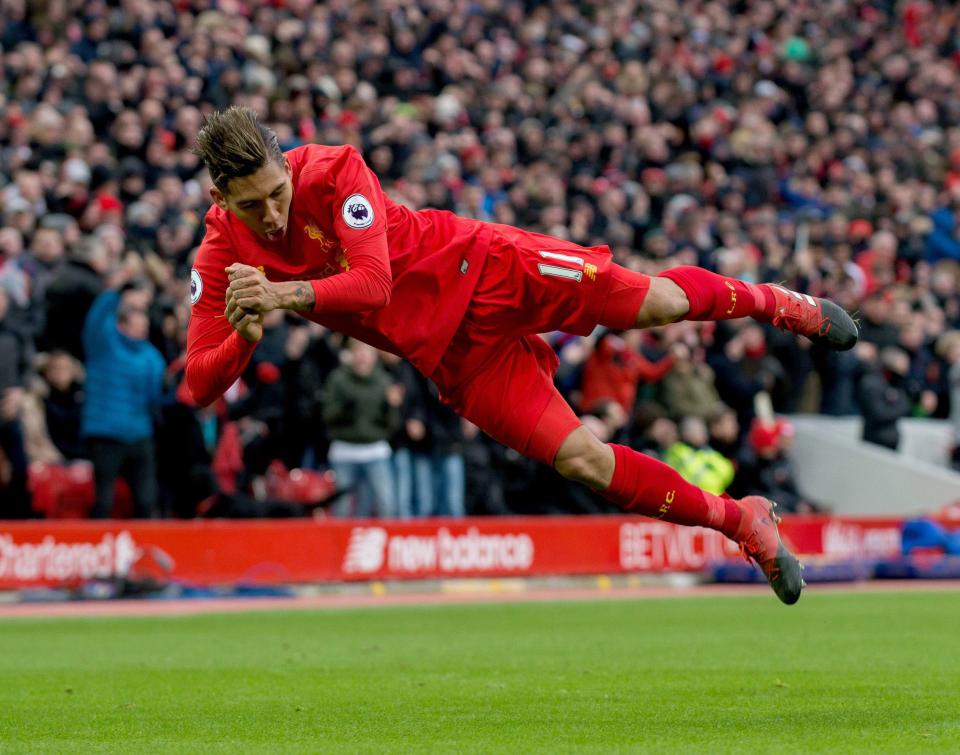 Firmino proved his mettle once again and clinched the much needed equaliser in the 69th minute from a spectacular left footed half volley.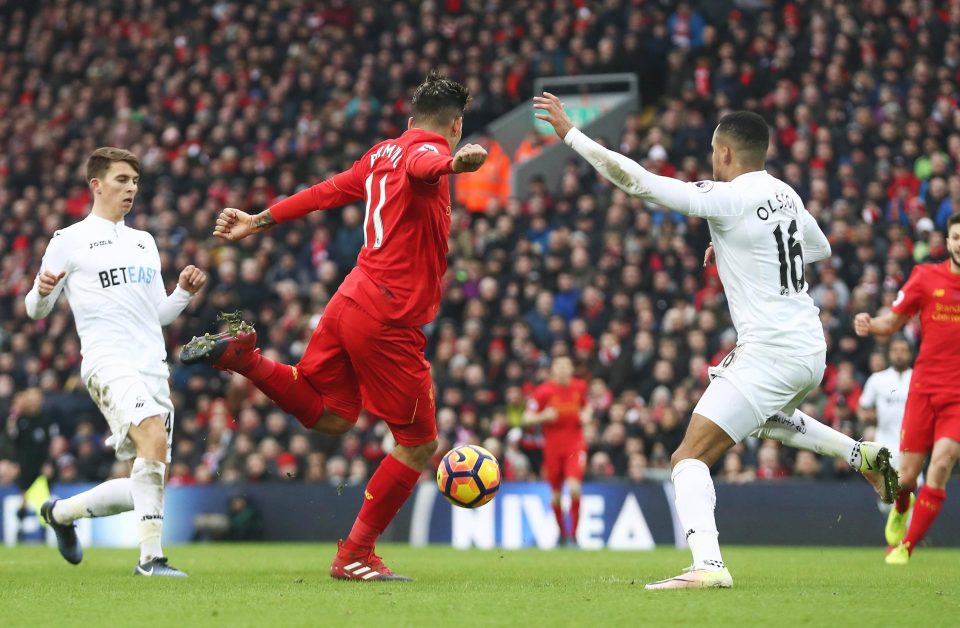 Wijnaldum rushed down the left wing before speeding past Fernandez and launched a well timed cross into the middle of the penalty area to find Firmino. The Brazilian star chested the ball down before thumping in a venomous half volley into the bottom left-hand corner of the net.
Liverpool were back in the game and had chances to clinch the winner but they lacked the finishing.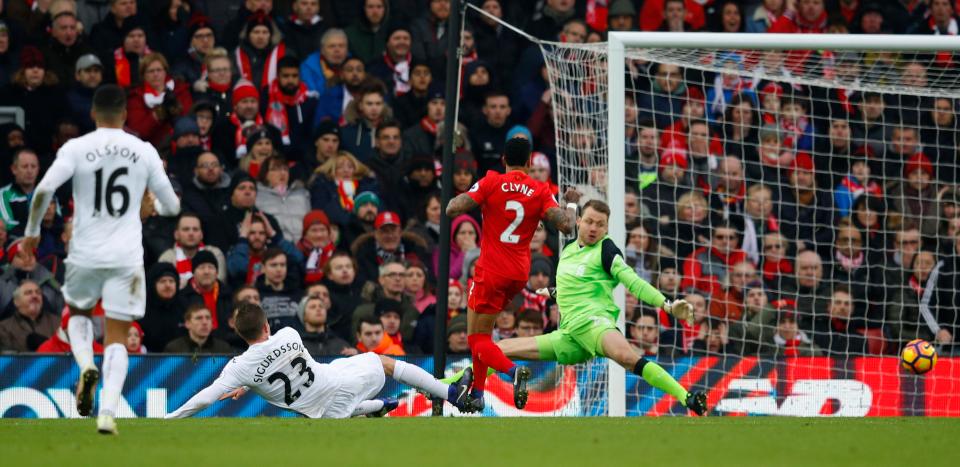 Sigurdsson scripted a fairy-tale ending for Swansea as he scored the winner in the 74th minute.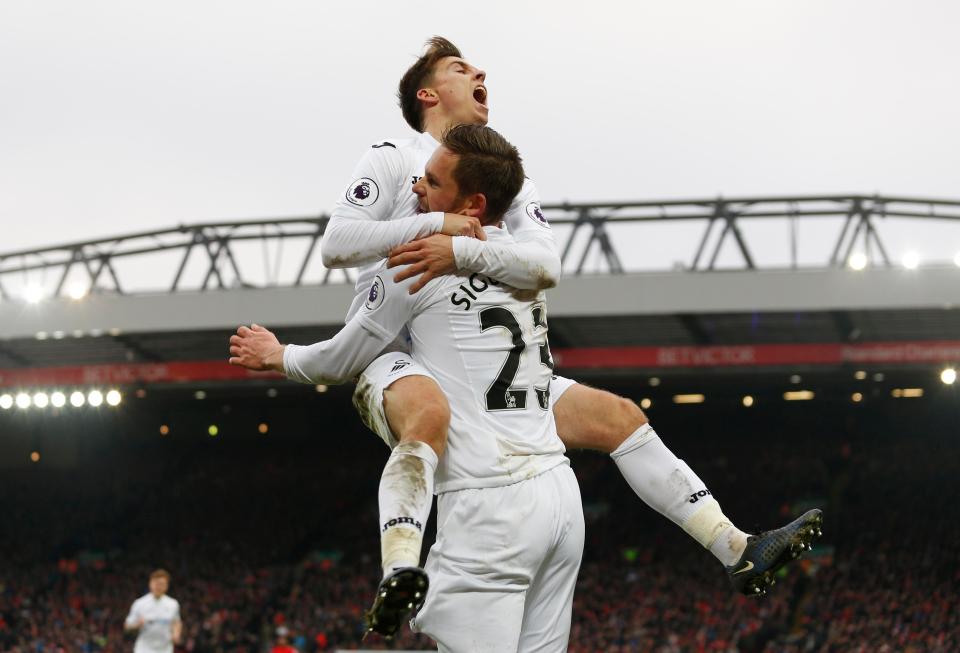 The Iceland star kept his cool and fired a brilliant shot past the outstretched limbs of Mignolet.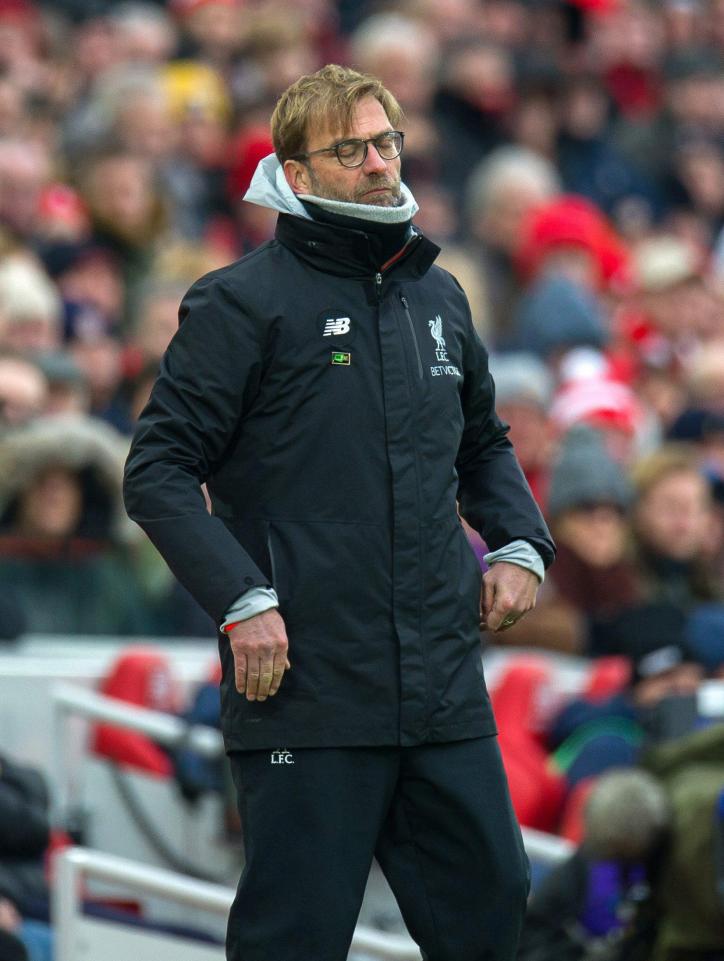 Liverpool had no time to react and they tried their best to earn an equaliser but the Swansea defence was too organised for Klopp's men to find a way through.