Barcelona super attacker, Luis Suarez lost his temper during the 3-1 defeat to Chile by sticking the middle finger towards the home support.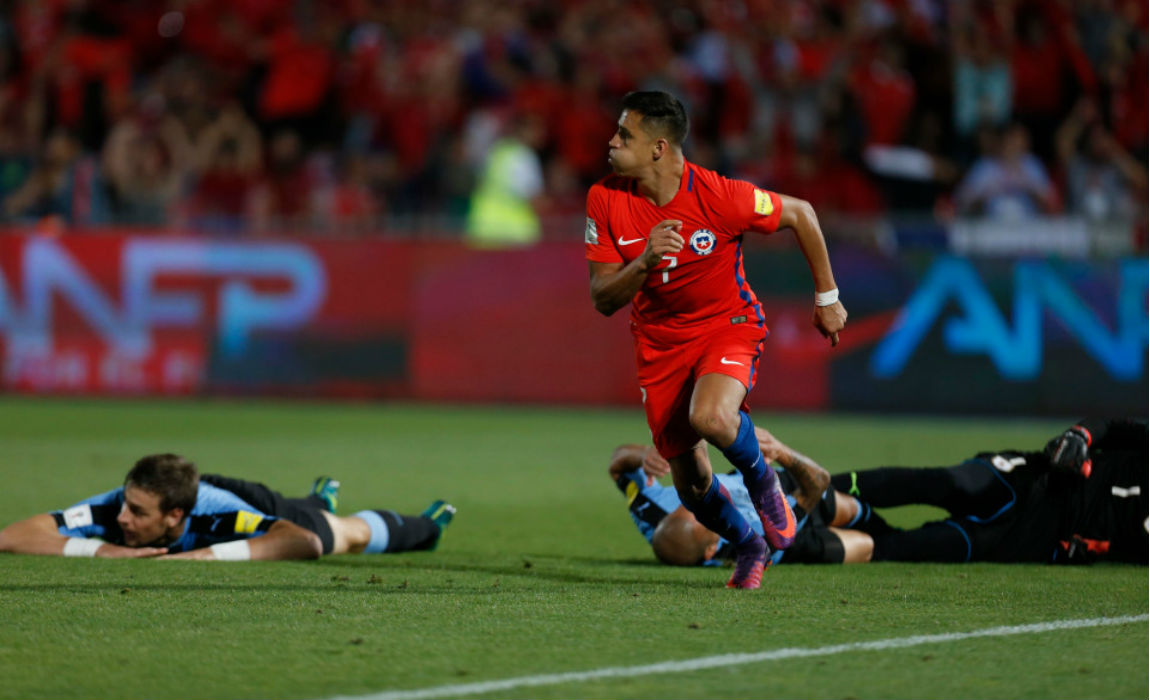 Alexis Sanchez came out on top after grabbing two goals for his team and securing the vital victory.
Suarez was on the receiving end of some verbal comments from Chile supporters and responded by slyly raising his hand to stick out his middle finger towards them.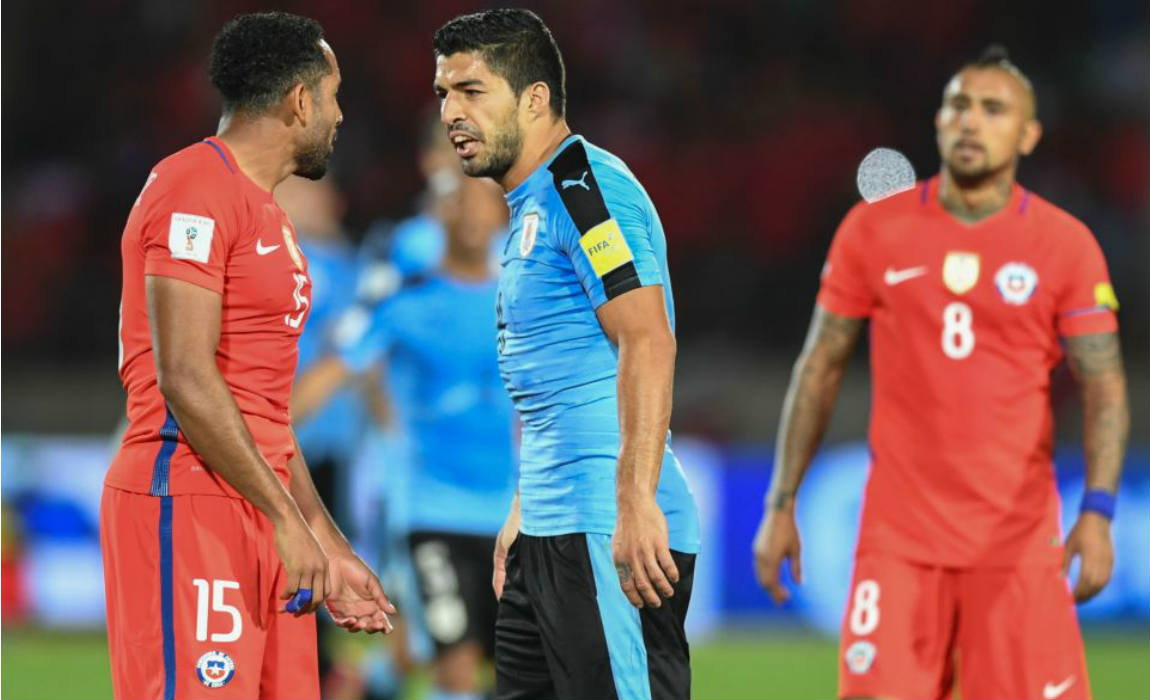 His gesture was captured by some snappers as Chilean Newspaper La Cuarta produced a fine front page out of it.
Luis Suarez may now be in danger of facing a hefty ban from football's governing body (FIFA). The Uruguay striker has previously been sentenced to bans after the biting incidents in the Premier league as well as International football.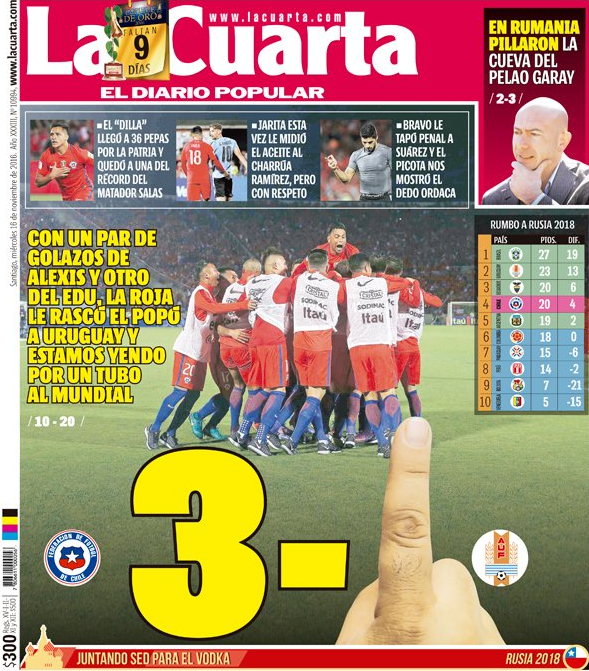 He received a four-month ban after biting Italy's Giorgio Chiellini at the 2014 World Cup. At Ajax he served a 7 match ban and a 10 match ban while at Liverpool for biting Chelsea's Branislav Ivanovic.
Chile defender Jara was also accused of sticking a finger in the backside of Gaston Ramirez during the match.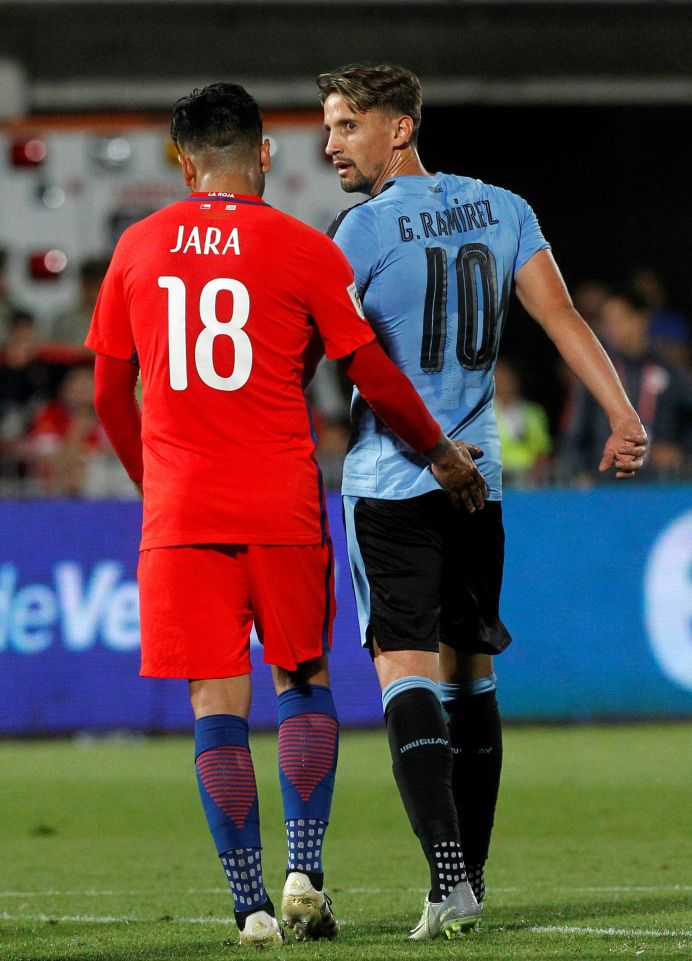 Chile are 4th in the qualification table and lie behind Brazil, Uruguay and Ecuador who constitute the top half of the pack.