Guardiola's Man City came back from behind and earned a hard fought 5-3 victory over Ligue 1 leaders AS Monaco at home in the last-16 tie of Champions League.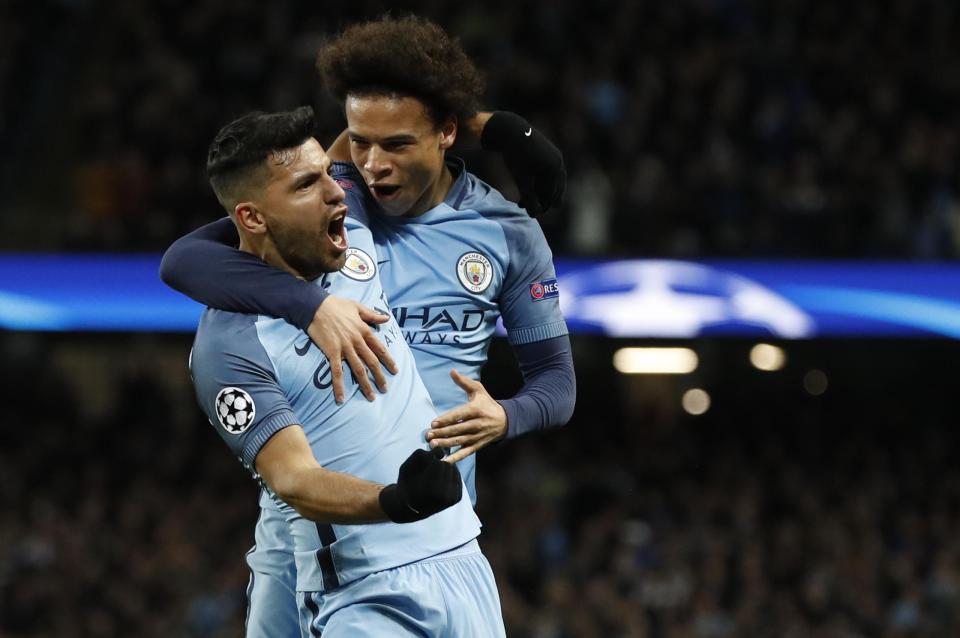 Man City were 2-1 down at half-time but they fought their way back into the game early in the second half and all thanks to Sergio Aguero's strike. But they lacked composure again and went 3-2 down.
However, Guardiola's men proved their mettle in home ground and played like champions to pull themselves back into the game and finally win it – thanks to another incredible goal from Aguero, and strikes from John Stones and Leroy Sane.
Here are five things that we learnt from the 8-goal thriller on Tuesday.
Aguero is back!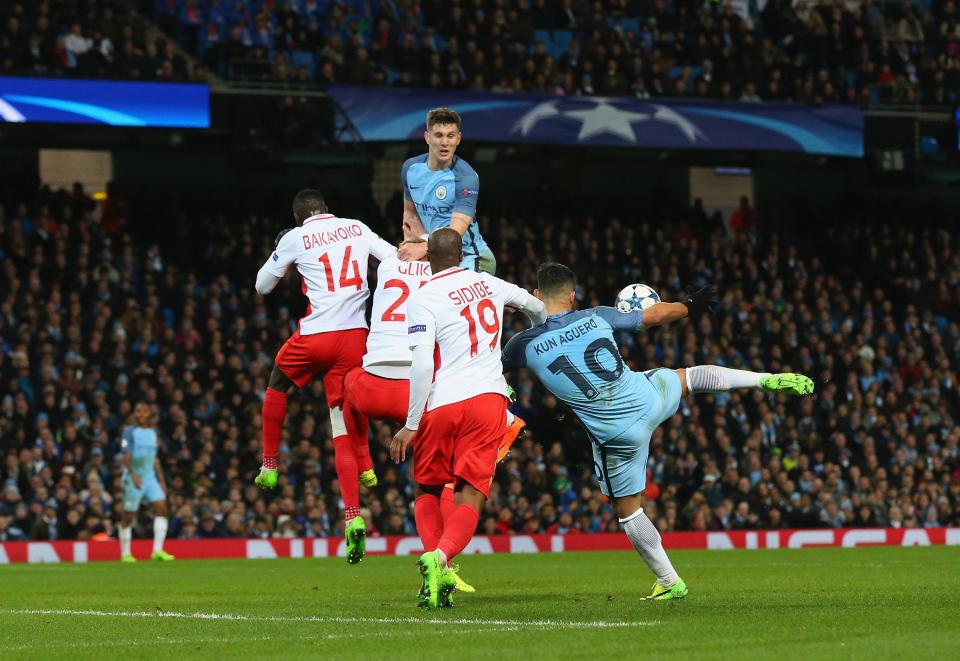 Aguero's incredible performance on Tuesday bears testimony to the fact that the Argentine is still dedicated to the Manchester City cause and would not leave the club anytime soon.
His performance showed how desperately he wanted to win the game for Man City and Guardiola – for instance when he chased back in the 75th minute to rob the ball when both the teams were tied at 2-2.
Not to forget that Aguero's incredible brace on Tuesday inspired Manchester City's much needed comeback win over in-form AS Monaco.
After the arrival of Brazilian superstar Gabriel Jesus, Aguero went down the pecking order but Guardiola now the best out of the Argentine after Jesus' injury that will keep him out for weeks.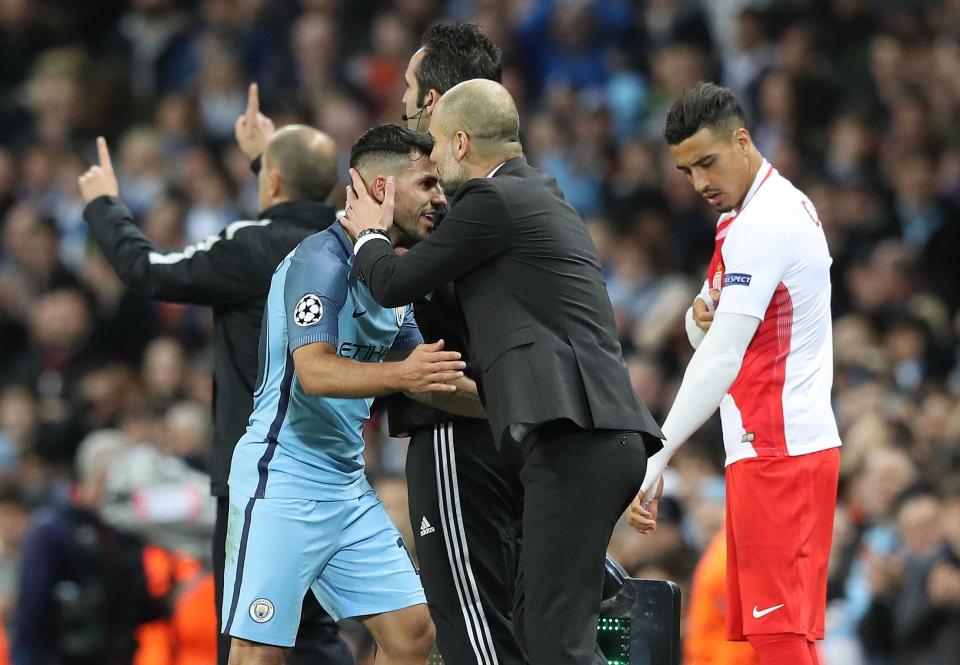 The Argentine had been linked with a move away from Etihad but Aguero proved a point to the former Barcelona manager on Tuesday night as he chased everything like a wounded tiger and fired in two goals to provide an escape route for his team.
And now after Aguero's resurgence it is believed Jesus won't be missed as much as it was assumed earlier.
Leroy Sane is now Manchester City's best player
Leroy Sane might have taken some time but je has now finally proved his mettle after joining Manchester City last summer for a hefty transfer fee of £37million.
At the beginning of the season, Aguero was undoubtedly Man City's best player but after a dip in his form it was Kevin de Bruyne who grabbed the limelight after a series of brilliant performances but now San has finally taken over as the best player at the Etihad.
He paved the way for Raheem Sterling's opening goal and threatened the opposition defence throughout the high-octane Champions League encounter with AS Monaco.
He scored a crucial goal to hand Manchester City an advantage as far as the aggregate is concerned, ahead of the second-leg clash.
Sane was so brilliant up front that he left Guardiola confused that whether the German was playing as an out-and-out winger or an attacking midfielder. But finally the former Schalke 04 man has started proving his class at the English club and showcased mind boggling skills that his fellow teammates might have forgotten.
Falcao Hates English football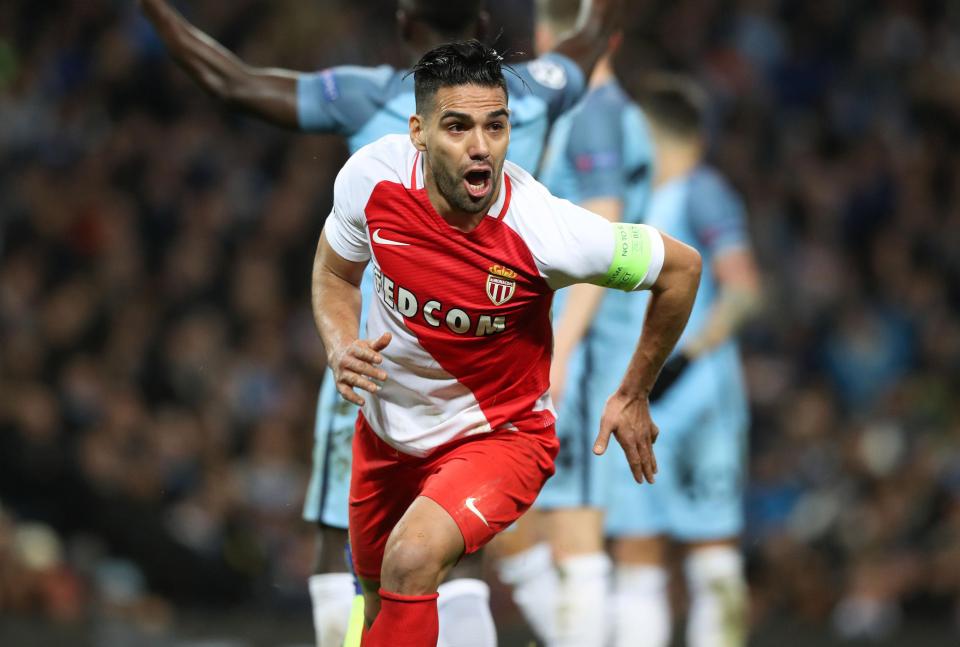 AS Monaco are the current league leaders in Ligue 1 and they have displayed incredible form this season, all thanks to the resurgence in form of former Manchester United and Chelsea flop Radamel Falcao. And Leonardo Jardim's men have scored 76 goals in just 26 league games this season are sits at the top and are 3 points ahead of PSG, who humiliated Guardiola's former side Barcelona 4-0 last week.
Falcao had failed to prove his mettle in the Premier League with just four goals to his name at Manchester United and found the net only once at Chelsea in the following season. However, the Colombian has rediscovered his best form after his move to AS Monaco for a transfer fee of £52million in 2013. And this season the striker has already clinched 22 goals in 28 appearances.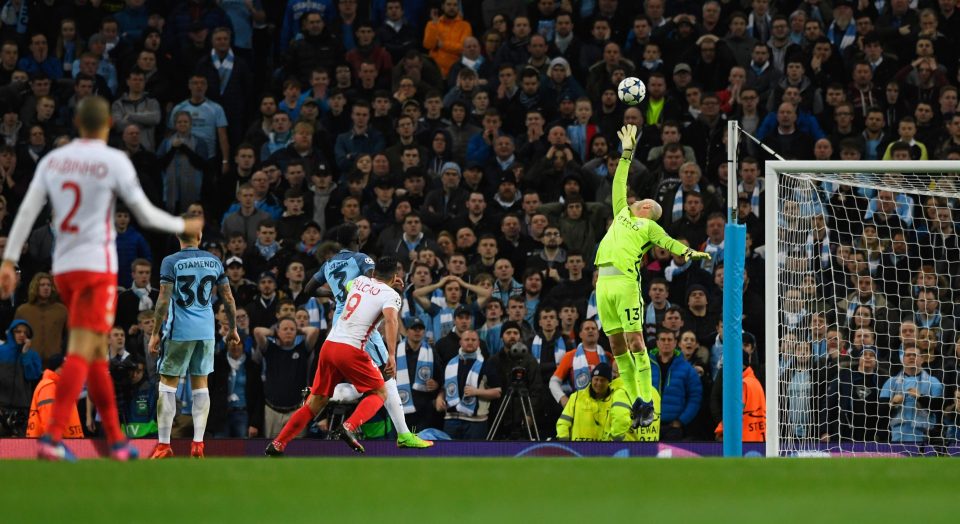 Monaco fans had huge expectations from Falcao on Tuesday and delivered by scoring a brace, but it seemed that the ghost of English football still haunted him as he looked completely out of shape, unfit, unhappy and probably he lost a chance to ever win the hearts of his English fans.
It is now believed that Falcao simply doesn't like English football after proving to be a hit in Colombia, Argentina, Spain and France.
Difficult To Trust Otamendi and Stones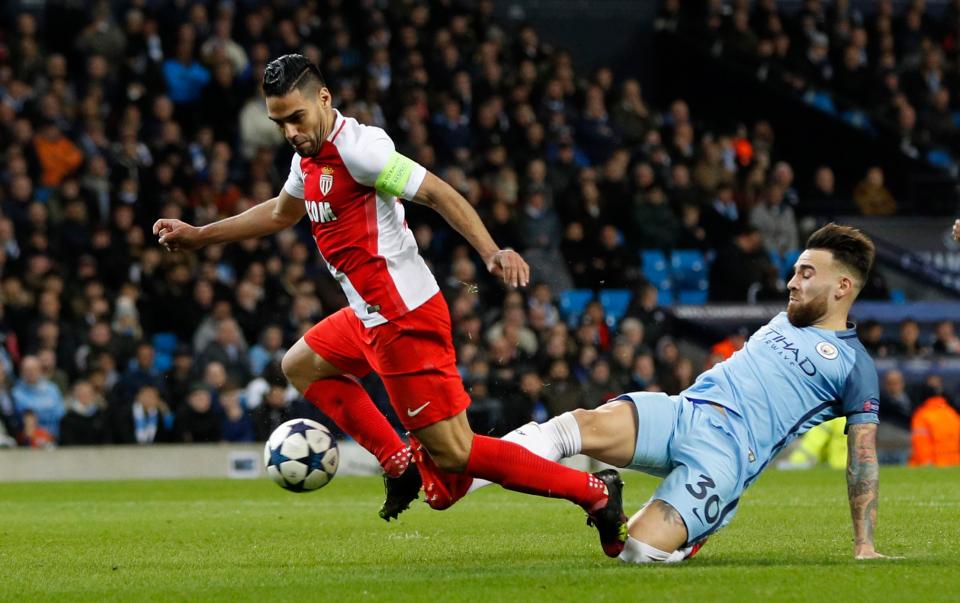 There were such times this season that the Man City fans were disillusioned when Guardiola opted to drop Otamendi in favour of of Bacary Sagna or Aleksandar Kolarov for the centre-back position.
But Otamendi's performance on Tuesday bears testimony to the fact that what Guardiola had in his mind when he had dropped the Argentine in numerous occasions this season.
John Stones might have found the net but there are still doubts over his defending abilities after a series of poor performances earlier this season. He looked better on Tuesday but had a fair share of blunders at the back alongside his bearded partner.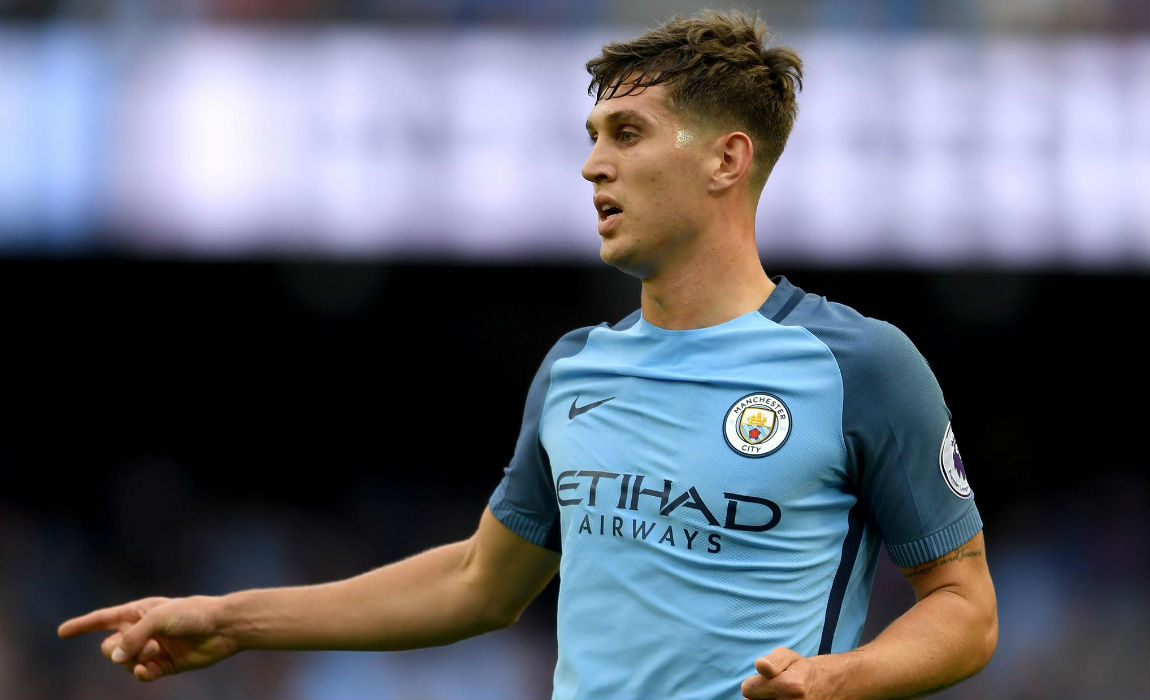 Monaco's second goal manifested the lack of solidarity in the Man City defence. The ball was simply whipped over the top of Otamendi, who looked clueless as the next Thierry Henry 'Kylian Mbappe' fired in a venomous strike past Caballero to give Monaco a 2-1 lead at half-time.
Manchster City needs a new Goalkeeper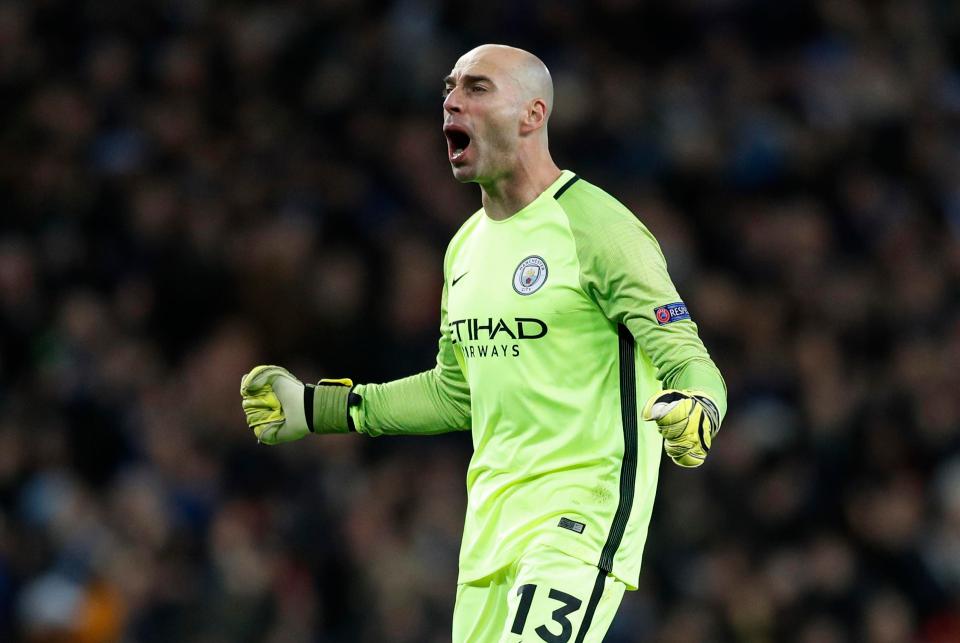 Manchester City could have solved their goalkeeping problem during the January transfer window as it has taken a toll on their overall performance on numerous occasions.
And now the problem seems to have reached its zenith.
After Claudio Bravo's lack-lustre performances after joining Man City from Barcelona last summer, Guardiola rested all his hopes on the second choice stopper Willy Caballero in the last few games.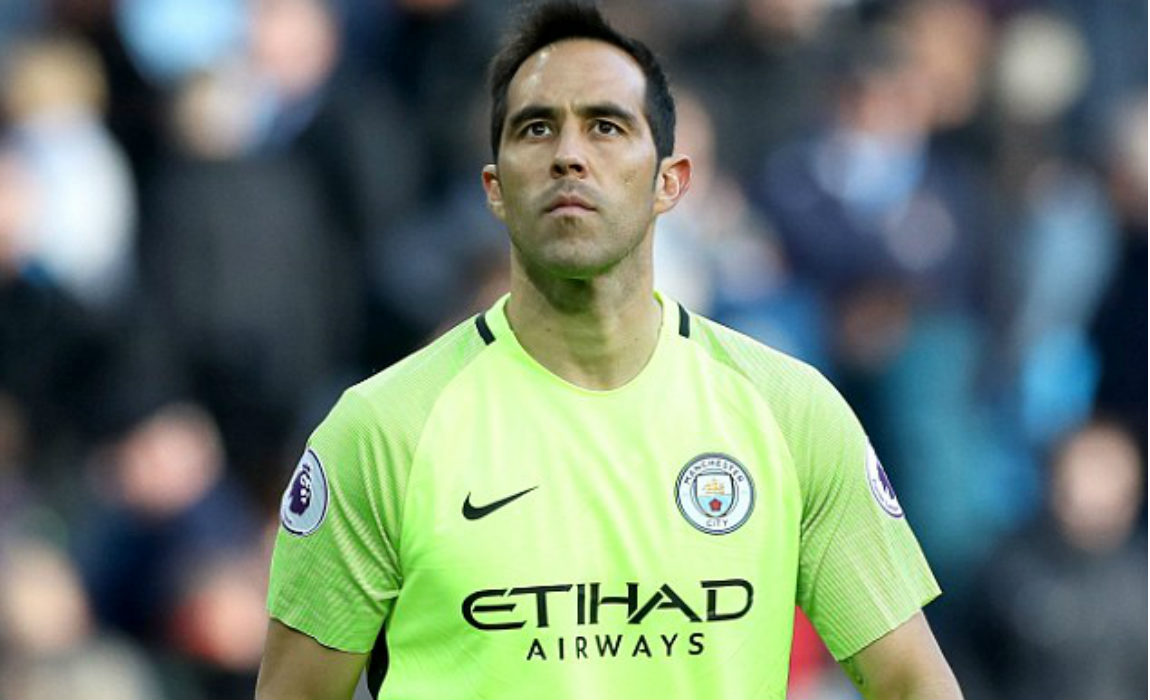 But Caballero's performance on Tuesday was nothing to be proud of. He might have saved Falcao's penalty but it was more of a horrible attempt from the Colombian.
It was clearly evident that the Argentine keeper was nervous behind Man City's sloppy defensive lineup and his distribution with the ball was below par which further added to the woes of the City defence.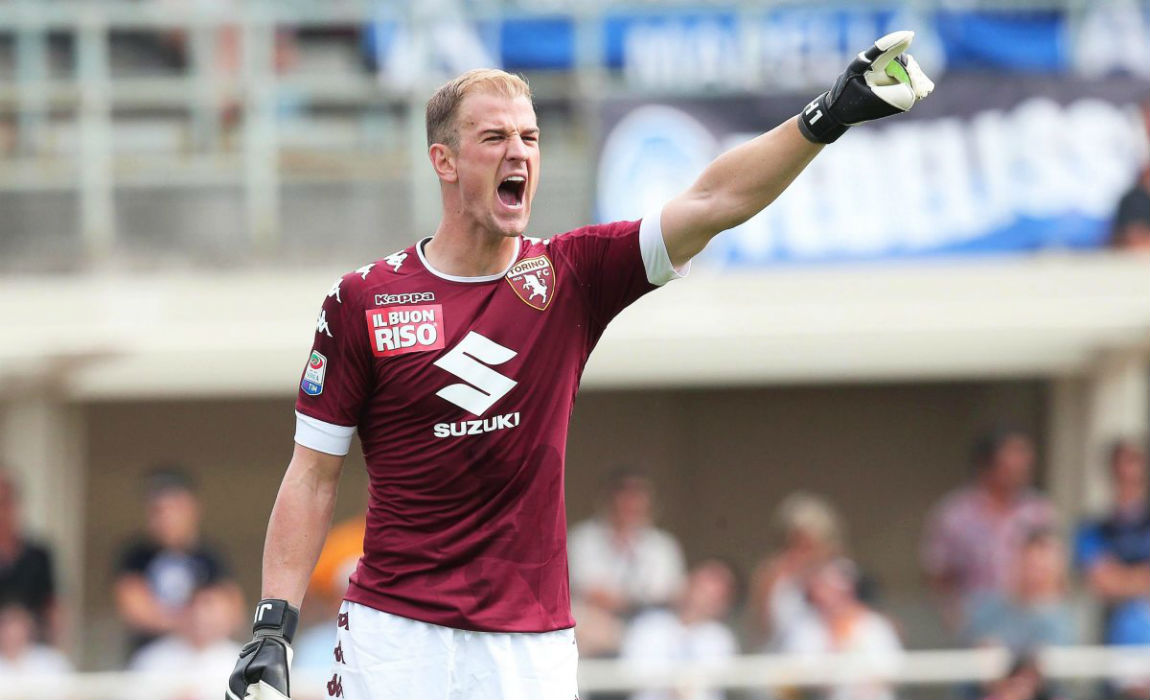 And now it would be interesting to see whether Guardiola opts to call back Joe Hart from Torino after failing to prove a point with his first choice keeper Bravo and his side kick Caballero.