Zlatan Ibrahimovic suffered a knee injury against Anderlecht in the second leg of UEFA Europa League Quarter-final. Ibrahimovic landed awkwardly on both the knees that kept him sidelined for 5 months. Zlatan was pictured outside the Old Trafford along with teammates ahead of Liverpool clash, the swedish international was expected to return in January but his commitment to return on the field allowed him to make a shocking comeback.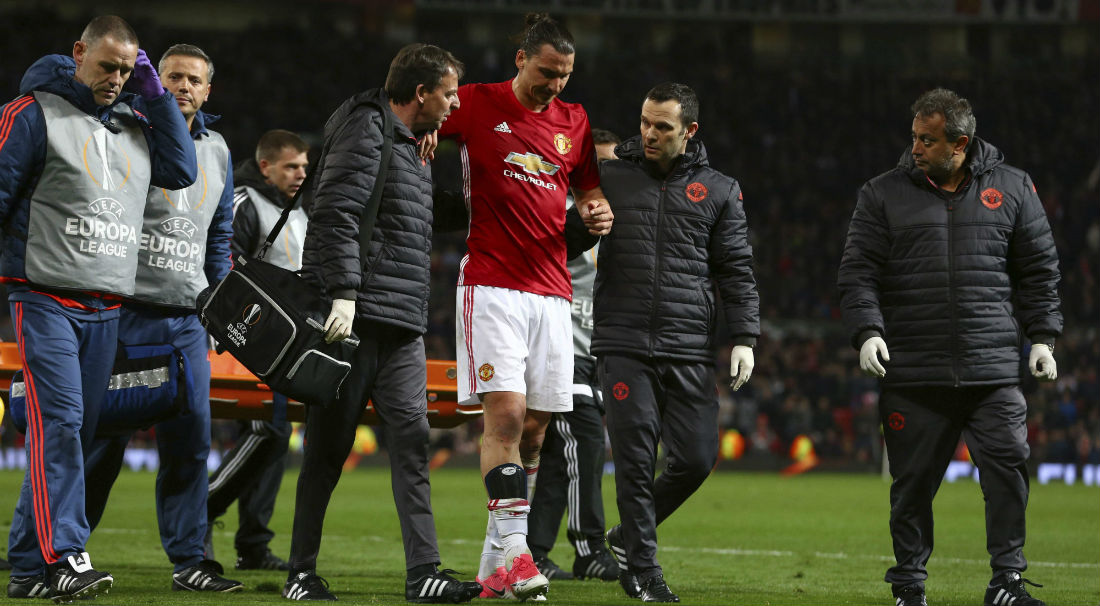 The 36-year-old was out of contract in summer and Romelu Lukaku's signing made his position in jeopardy but the Belgian Tank told the BBC: "Of course. You don't fear the competition, you relish it.
"As long as it can make you better, make you win, you relish the challenge all the time.
"I think his return is really good for the team. It's good to have another guy in the team that's hungry to win trophies, that's what we want at Manchester United.
"With his character, his personality and also his attributes as a football player he brings us a lot and we will try to help him."
Zlatan confirmed his re-signing again in style by posting a video on Instagram, titled "Tell Jose I'm coming."
Ibra has been working majorly on his fitness alone, although he was pictured with teammates but now will be spending time at the club's training base before joining the rest of the squad.
Lukaku and Zlatan up front can create lot of trouble for opposing defenses. The Belgian no 9 has scored in each of his seven games for United. Other than Lukaku, Manchester United has a good supply of young players, attackers like Rashford, Lingard and Martial have a great potential and surely Ibra's addition in the squad is going to help them and the rest of the team a lot.
It is clear that Zlatan is out of this week's Red derby but the Swedish international is eyeing his comeback against Arsenal as both will meet on 2nd December.
Manchester United are currently 2nd in the table behind rivals Manchester City and Ibrahimovic's addition to the squad is surely going to make a difference as the 36-year-old conquered England last year by firing 11 goals in his first 16 appearances.