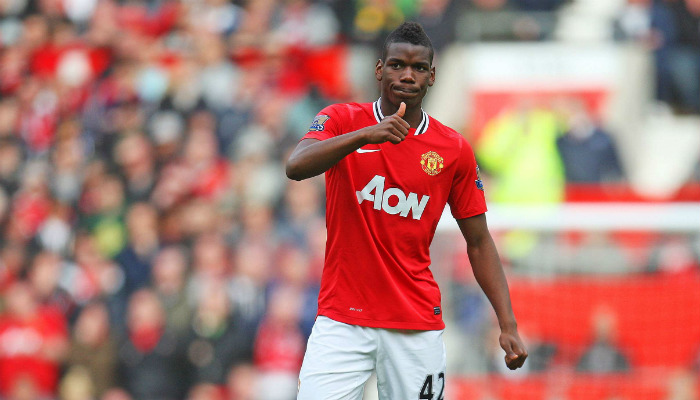 Premier League giants Manchester United have officially revealed the signing of French playmaker Paul Pogba from Juventus on a 5-year deal for €110m.
The transfer saga has finally come to an end and Pogba rejoins the Red Devils, he left in 2012. Pogba joined united in 2009 as a youth prospect form Le Harve but made a move to Juventus on a free transfer due to lack of game time.
"I didn't finish what I started here." – Paul Pogba #POGBACK https://t.co/aLiFMo9Ete

— Manchester United (@ManUtd) August 9, 2016
After joining the Bianconeri, Pogba has won three consecutive Serie A titles and has documented his name among the world's best midfielders.
The new 5-year contract offers Paul Pogba a whooping wage packet of £290,000-per-week with an additional option to extend the contract by one year. There has been a confirmation that Paul Pogba will don No 6 shirt in Mourinho's revamped squad for the upcoming season.
Man Utd is expected to pay Juventus an initial amount of £89.1m and with the whooping agent fees plus other add-ons will take their total spending in the region of about of €110m.
Paul Pogba. ? #POGBACK pic.twitter.com/NhHjhWx5XT

— Manchester United (@ManUtd) August 9, 2016
It means Pogba is now the world's most expensive footballer, his move to United taking him past the estimated £86m Real Madrid paid Tottenham for Wales superstar Gareth Bale in 2013.
The new Man Utd contract makes Pogba the most expensive player in footballing history, placing him above Real Madrid's £86m capture of Tottenham Hotspur star Gareth Bale.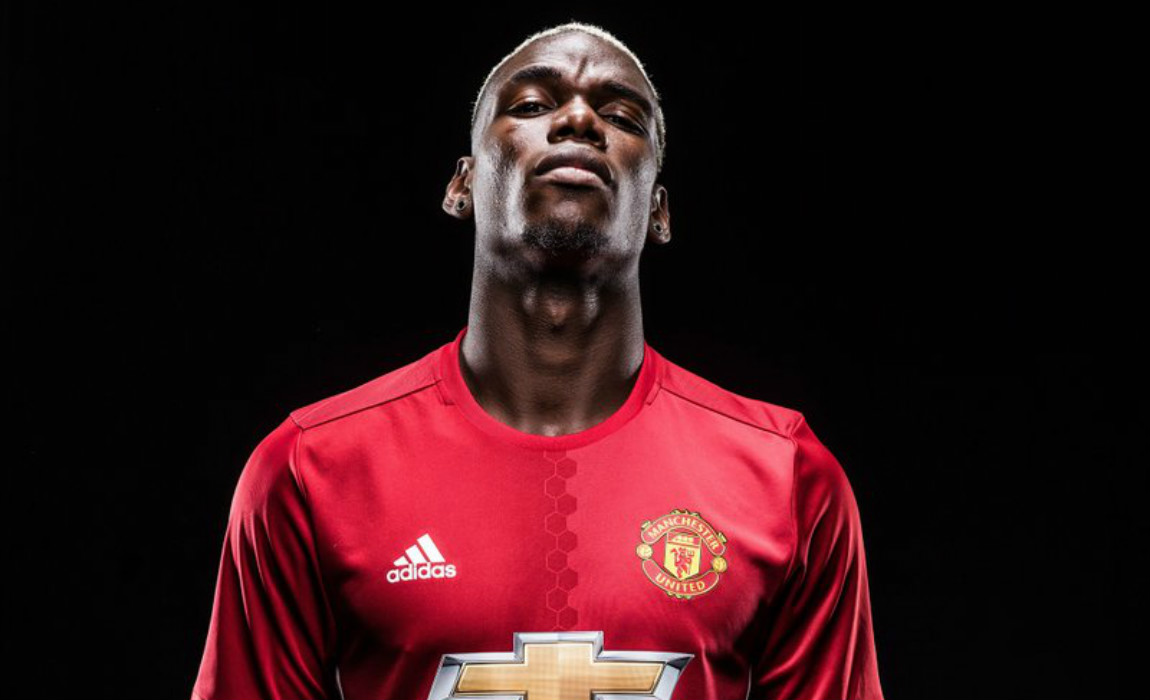 Speaking to the club's official website Paul Pogba said: "I am delighted to rejoin United."
"It has always been a club with a special place in my heart and I am really looking forward to working with José Mourinho."
I have thoroughly enjoyed my time at Juventus and have some fantastic memories of a great club with players that I count as friends. But I feel the time is right to go back to Old Trafford."
"I always enjoyed playing in front of the fans and can't wait to make my contribution to the team. This is the right club for me to achieve everything I hope to in the game."
REUNITED: https://t.co/VFkDJ05zuf #POGBACK https://t.co/y68rpT0dob

— Manchester United (@ManUtd) August 8, 2016
New Manchester United manager Jose Mourinho heaped praise on Paul Pogba and said that the French playmaker has all the potential to document his name as the best player in the world.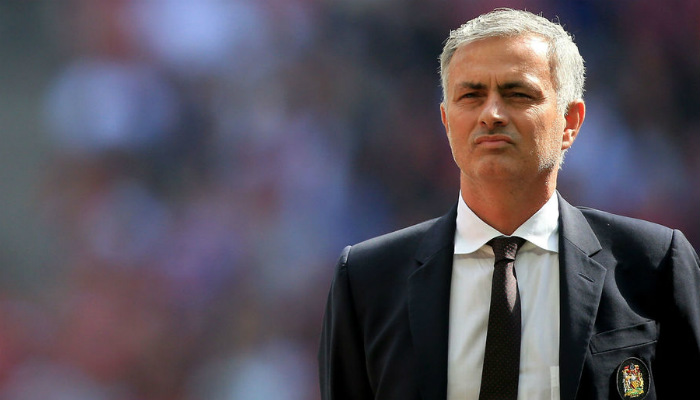 Mourinho said: "Paul is one of the best players in the world and will be a key part of the United team I want to build here for the future."
"He is quick, strong, scores goals and reads the game better than many players much older than he is. At 23, he has the chance to make that position his own here over many years.
"He is young and will continue to improve; he has the chance to be at the heart of this club for the next decade and beyond."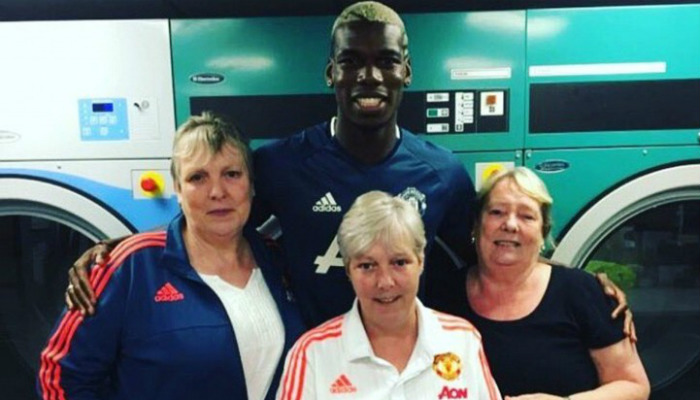 Late on Monday night Pogba completed his medical at Old Trafford. The image shows him with members of Manchester United's laundrette staff.
Read more: http://www.dailymail.co.uk/sport/football/article-3715123/Manchester-United-sign-Paul-Pogba-Juventus-100m-290-000-week-five-year-contract.html#ixzz4GoclE91T
Follow us: @MailOnline on Twitter | DailyMail on Facebook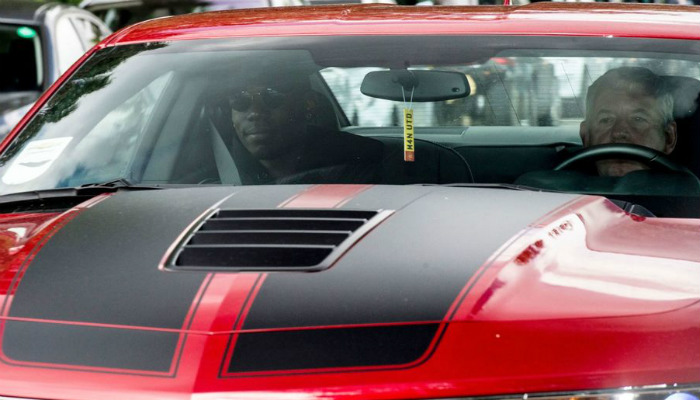 Paul Pogba had landed in England to complete his medical at Old Trafford ahead of the €110m move to Manchetser United from Juventus.
Reports from Sky Sports had confirmed that the French playmaker's private jet was scheduled to take off from Nice at 9.15am (BST) and was expected to reach Manchester two hours later.
An important passenger has just touched down at the airport. Can anyone guess who it might be? pic.twitter.com/1HDsXzE7NN

— Manchester Airport (@manairport) August 8, 2016
Manchester Airport posted an image on Twitter which showed Pogba's jet, following the course down the runway.
"An important passenger has just touched down at the airport. Can anyone guess who it might be?" the tweet read.
Sources had confirmed that Pogba's medical was scheduled for Monday morning after he was seen entering the premises of United's Carrington Training facilities.
In an interview after Manchester United's 2-1 win over Leicester City, Mourinho finally spoke about Pogba's scheduled medical at Old Trafford.
Mourinho stated: "I think United is the perfect club to bring him to the level that he wants to be."
"The Premier League is the perfect habitat for that. If you want to be the best player in the world, I think if you go to Barcelona or to Real Madrid, you are in trouble. Because I don't think the other two big guys will let you develop to that level."
"Here he has the conditions to develop in the most seen worldwide championship, which is absolutely incredible, with a team that wants to bring Man United to the top again."
"So we have everything to give him and we know the reasons why he wants to come to us. Money he will get from any big club. That's not the point."
"He comes because he knows the club, knows the city, knows many of the players. He wants to be an important part of the Man Utd project. So hopefully everything goes well and he comes into our team."
"He's our player assuming everything goes well in the medical, I will be there waiting for him on Tuesday," said Mourinho.
"We have signed one defender, one striker, one midfielder and a creative this summer so it has been a good market for us.
"I honestly don't know the exact amount of money we have paid for Pogba, though if it is a new world record I don't think we need to be sad about that. Real Madrid were not sad when they set a new record for Gareth Bale, they were proud.
"It is a lot of money of course but football is a crazy industry, and very often what seems expensive now does not seem so bad in three years or so."
Club statement on Paul Pogba: https://t.co/BCU3m17XXm #MUFC pic.twitter.com/LiTdnSFVNL

— Manchester United (@ManUtd) August 7, 2016
Manchetser United had officially announced on their website that the Italian giants Juventus has officially agreed to allow French playmaker Paul Pogba to undergo a medical at Old Trafford.