Manchester United finished second in the league last season, but some would claim they were lucky to do so. Bagging just 74 points, twelve behind leaders Manchester City, Ole Gunnar Solskjær's side did not look like a team capable of winning the title.
A distraught Europa League final loss to Villarreal exemplified humdrum season. And so, one of the most favoured clubs in the world went and splashed millions in the transfer market to sign English gem Jadon Sancho and French guard Raphael Varane.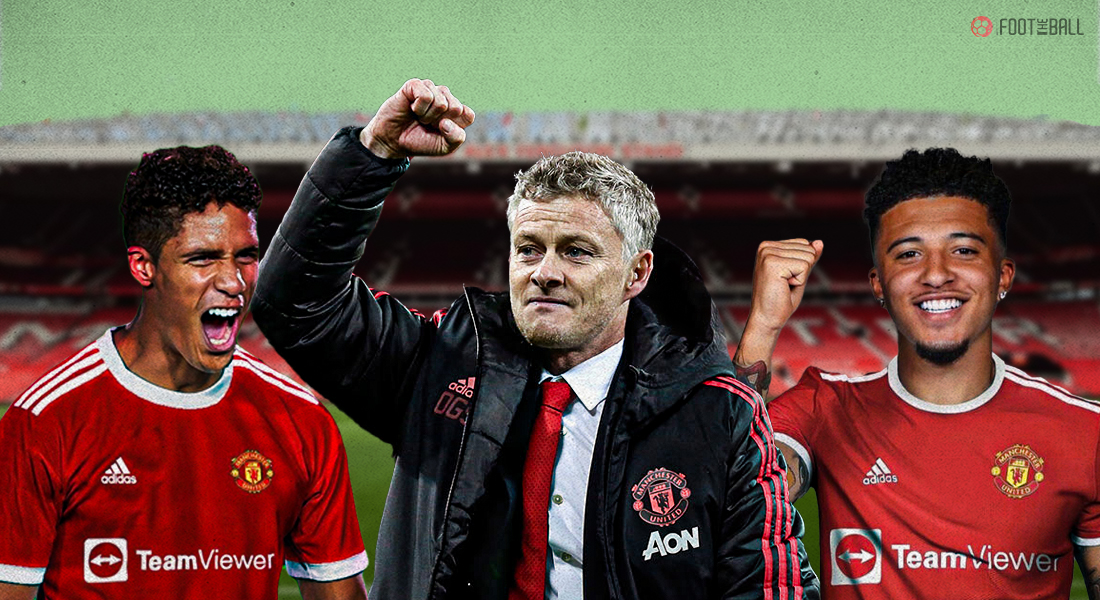 Manchester United has been on a never-ending run to acquire the Borussia Dortmund winger, being linked to the player in every transfer window possible. And finally, much to the relief of everyone, they signed the 21-year-old, that too for less than his projected value.
Raphael Varane's young, prosperous career in Madrid, wherein he won three La Liga titles, four Champions Leagues, three Super Cups and four Club World Cups makes him one of the most decorated players in Manchester United's current squad. If Sancho is the world-class potential, Varane is the tried and tested solidarity. Manchester United, at least with these two signings, have sent a statement to the other teams in the league.
And so, with quality in the squad with other potential incomings, is it really time for the Red Devils to unleash their true potential?. But, to get a clearer picture of whether a storm is brewing, we need to take a look at how they fared compared to the other three in the top 4 last season.
AN UNDESERVING SECOND?
There was never really any weight of expectation for Manchester United. Even when Liverpool was going through an injury crisis and when Frank Lampard's Chelsea was falling apart, Solskjaer's United was not tipped to push for the title. Manchester City did not have any sort of competition, not even from their fabled rivals 5 miles away.
The boss admits he's got decisions to make on three of our young attackers 🤔#MUFC

— Manchester United (@ManUtd) July 30, 2021
The best part of Manchester United was their attacking guile last season. A quick team, capable of pushing past defences, strong on the wing and excellent with their finishing. 73 goals are a fair representation of their efforts. But, their defensive side of the game was questionable.
They conceded 44 goals, more than any of the top four. Two more than Liverpool who had at least 18 different centre-back pairings. But, the other stats, even the ones they are seemingly good at, looks below par when compared to the other three.
United are fourth in Expected Goals with just 1.58 per ninety compared to City's 1.93. Their shots attempted ranked seventh in the league. Even the number of passes they completed has an astronomical drop off from that of Manchester City's, Liverpool's and Chelsea's.
While the other three averaged more than sixty per cent possession per game, Manchester United dropped to just 55, less than even Arsenal. Their progressive carrying distance also had a stark contrast when compared to the three teams.
📊 Bruno Fernandes has scored and assisted in a league game for the seventh time this season; the most of any player across the top five European leagues in 2020-21. #mufc [@OptaJoe] pic.twitter.com/PrxjDZmloc

— UtdDistrict (@UtdDistrict) February 21, 2021
Uninspiring, and a lack of clear identity has been one of United's major problems. They are neither attack heavy or defensively lopsided. Neither do they play a balanced version. Bits and pieces of everything coupled with poor runs for opposition teams have kept them alive last season. And so, Solskjaer and co. will need to play 'their' brand of football if they hope to finally win a title.
THE TRANSFER EFFECTS
So far, the manager has stuck to a 4-2-3-1 system. A fluid attacking system that pivoted around the presence of a capable Bruno Fernandes. The Portuguese playmaker was their best player last season and scored 18 goals and assisted 12 times. Yet, out of 18 goals, half came from the penalty spot (source: fbref.com).
But, his overall contribution to United's attacking play has been worthy of praise. Providing the greatest number of key passes of anyone in the league, Fernandes shined in a sub-par United side.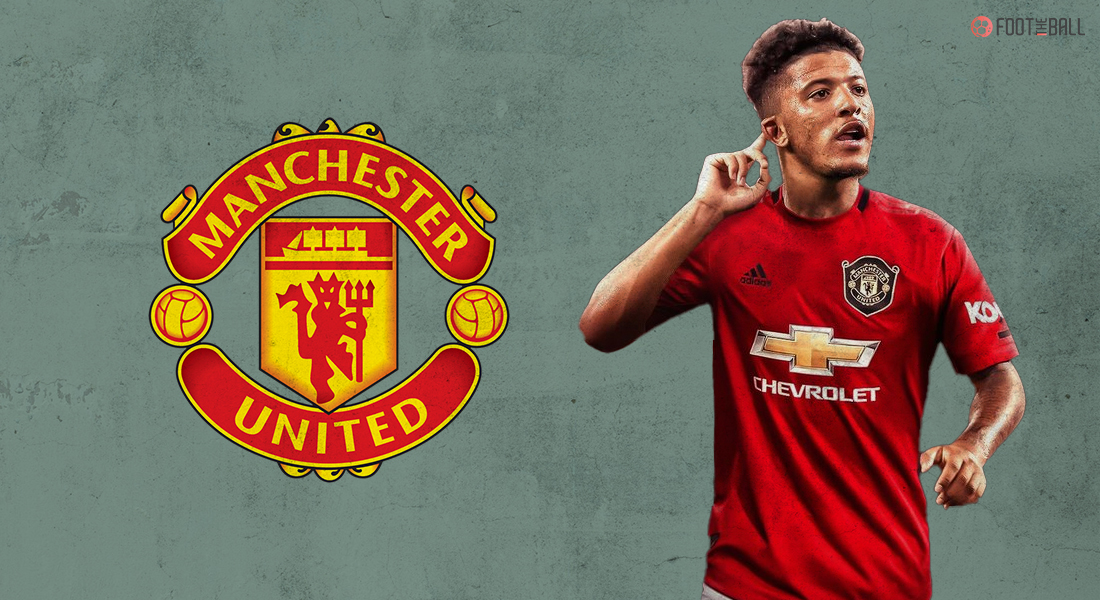 Marcus Rashford, Edison Cavani, Anthony Martial, Mason Greenwood and Daniel James made a formidable attack. Cavani's ageing career has reduced his game time and the other youngsters are yet to reach the level expected. The arrival of Jadon Sancho will boost their attack, providing not just versatility but also consistency, the main ingredient missing from most of United's frontmen.
Scoring 8 goals and providing 11 assists in Bundesliga, Sancho has been mesmerising in the Borussia Dortmund jersey last season. A formidable dribbler whose mastery over the ball is simply a joy to watch. Beating players at will, Sancho is among the top ball carriers of the game, averaging nearly four dribbles per ninety minutes.
Sancho is exactly what Old Trafford needs, a player whose presence can haunt defenders, and provide game-changing moments. If he can click in with the other forward players, United's attacking threat will be given a massive boost.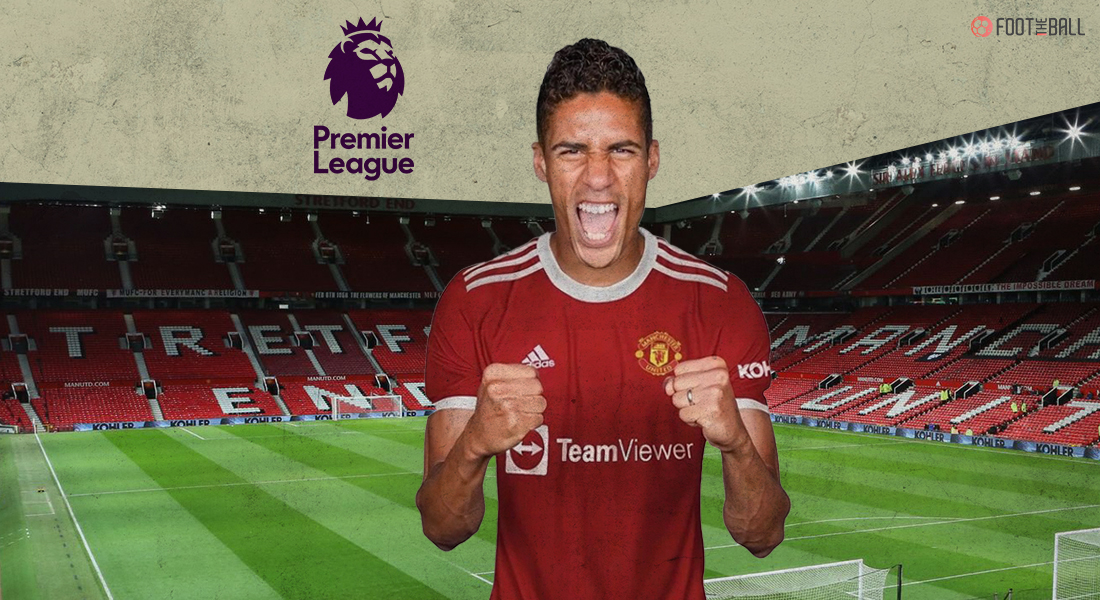 On the other end, the world's most expensive defender Harry Maguire and his defensive partner looked more average than world-class. Lacking pace and defensive solidarity, United were prone to too many mistakes and were unconvincing when defending set-pieces.
Varane's arrival, a player whose very stature demands attention will be an incredible relief for the backline. He slots straight into the team. An excellent ball-playing defender whose defensive awareness and guile have been revered in Bernabeu for years now.
THE SYSTEM
With enough squad quality and personnel, this time around, United will need to establish their authority. Solskjaer can no longer remain in the chair without bringing home a trophy. This season will be crucial to his and the club's future. The array of managers who have tried to fill Sir Alex Ferguson's shoes have failed, and miserably too.
Solskjaer has been given time, and it has to be paid back with a dividend. The best way to do so would be not to try and fill the great man's shoe. It's time United moved past that school of thought. Solskjaer needs to establish his identity and HIS way of football.
We're looking forward to seeing you back out there, @DeanHenderson 💪#MUFC

— Manchester United (@ManUtd) July 31, 2021
The 4-2-3-1 is just a false safe being used by the manager to guard his weary defence. Relying heavily on a creative playmaker to make things happen up front. The team drew eleven games last season, only Fulham and Brighton have done more. When has this club started to settle for anything less than the three points?
The two signings also warrant a change in the system. A 4-3-3 or even a 3-4-2-1 can be implemented. A system wherein the players are given more attacking freedom.
The presence of a world-cup winner as the centre-back should give the players more leeway to push forward. Sancho will provide more intent while an uncertain midfield can now be realigned. It is time the team stepped up, if not, this might be last season that Ole Gunnar Solskjaer steers the wheel in Manchester.