There is no hesitation in saying that after yesterday's performance at Old Trafford that marked Cristiano Ronaldo's second debut for Manchester United, the Red Devils look like title contenders in the Premier League once again. Ronaldo and Bruno have emerged as two leaders in attack for Manchester United.
As fans savour the ecstasy of seeing the Manchester United players sync back into harmony once again, FootTheBall takes a look at how Manchester United's campaign may shape up now both in England and Europe.

The Theatre of Dreams welcomed its crown prince once again yesterday in Manchester, as United ran out 4-1 winners against visitors Newcastle United. And the atmosphere was jubilant in the stands to say the least.
There was no dearth of optimism among the fans who think that Ronaldo's arrival at Old Trafford after 12 years has reinvigorated their title bid in the Premier League.
CR7 NOT BACK AT OLD TRAFFORD FOR A 'FAREWELL TOUR', FOCUSED ON WINNING
Cristiano Ronaldo's return to Old Trafford is not merely a farewell tour for the Portuguese in England as the former Real Madrid forward has clearly stated that his aim is to win trophies at the Theatre of Dreams with the club.
He promised as much to legendary football manager and Manchester United icon Sir Alex Ferguson – who along with Rio Ferdinand played an instrumental role in bringing Ronaldo back to the red half of Manchester.
And now it looks like Manchester United are all set to challenge on all fronts with the sense of belief that Ronaldo's homecoming has instilled in Manchester, an effect reminiscent of the one that Bruno Fernandes had when he signed in January last year.
Fernandes's arrival resulted in an upturn of fortunes for Manchester United in the Premier League in the pre-lockdown era in England, and the Portuguese even won the Sir Matt Busby Player of The Year award for his performances in the 2019-20 season.
In a similar manner, Cristiano Ronaldo's arrival at Old Trafford once again has resulted in the club's fortunes going northward from the off as fans all across the world await the clicking into gears of a team that includes talents such as Marcus Rashford, Jadon Sancho, Bruno Fernandes, Paul Pogba, Jesse Lingard and Cristiano Ronaldo.
🗣"VIVA RONALDO!" 🇵🇹

Manchester United fans are ecstatic after Cristiano Ronaldo's 2nd debut. pic.twitter.com/1EFo8DfuXR

— Football Daily (@footballdaily) September 11, 2021
Thus, it is right to say that both the Portuguese players have had an incredible impact on the club in Northwest England and the Red Devils will now be setting their sights on bringing the Premier League title back home from crosstown rivals Manchester City.
RONALDO SOUNDS A WORD OF CAUTION AS UNITED NEED TO 'MATURE'
Even though Ronaldo and co. at Old Trafford will be aspiring to once again lift the Premier League title along with progressing to the business end of the Champions League next year, the Portuguese remains grounded in reality as he knows that everything won't fall into place overnight at the Theatre of Dreams.
The former Sporting CP player, in his post-match interview, admitted that United need to become mature and develop the requisite confidence to be able to challenge for the top honours in England and Europe.
🗣"The team needs to be mature if it wants to win the Premier League and Champions League.

Cristiano Ronaldo outlines his aims and ambitions at Manchester United. pic.twitter.com/dyfLHz7Nck

— Football Daily (@footballdaily) September 11, 2021
In a sense, the effect that his and his compatriot Bruno Fernandes' arrival has had at Old Trafford can be compared to Eric Cantona's arrival in Manchester to play for the Red Devils from Leeds United in the 1992-93 season.
RONALDO'S RETURN BRINGS BACK MEMORIES OF CANTONA'S ARRIVAL IN 1992-93
Upon Cantona's entrance into the team, United went on to win the Premier League title, only losing twice that season since Cantona's arrival and beginning the Premier League era with their first league title in more than a quarter of a century.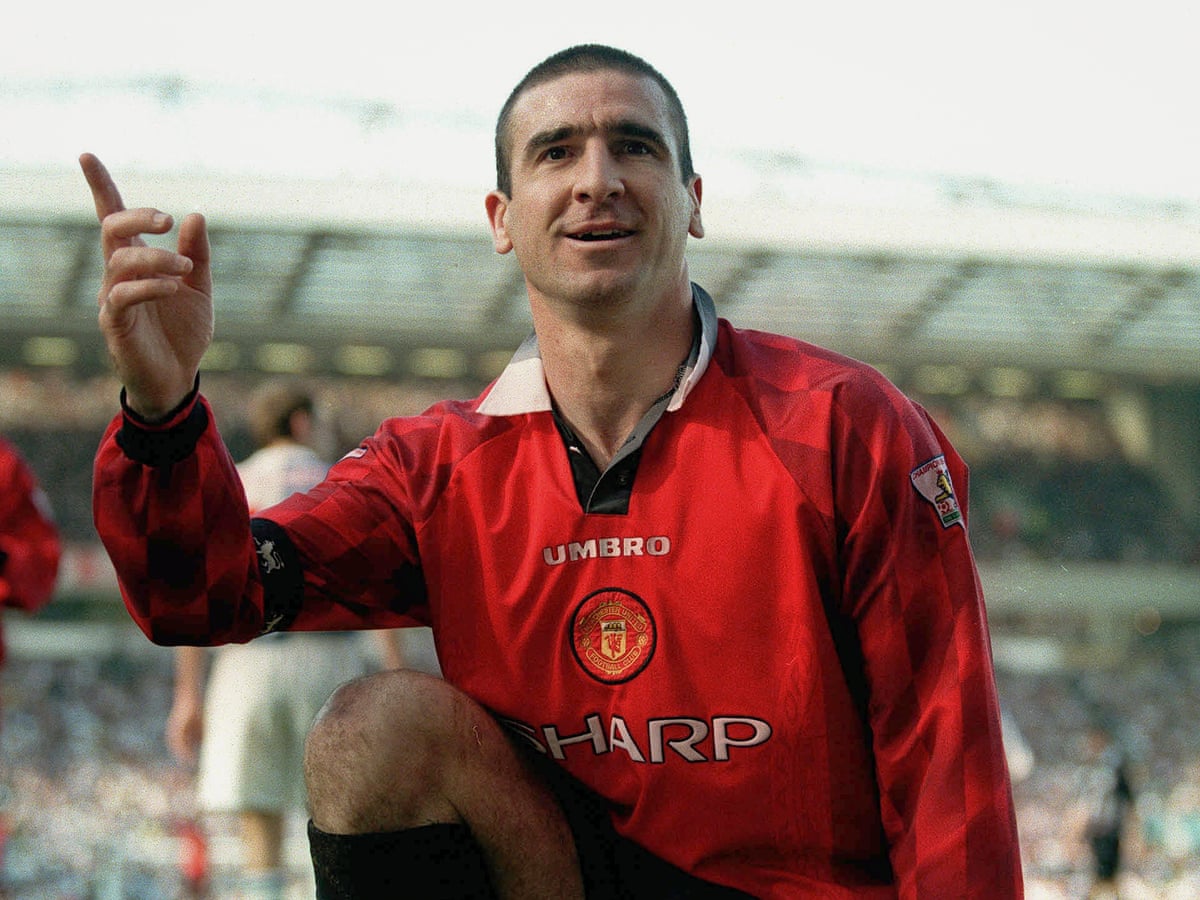 A similar effect can be felt, although in its nascent stages, ever since Cristiano Ronaldo re-signed for Manchester United last month with the entire squad in a joyous and jubilant mood upon the return of the Portuguese forward.
Manchester United's manager Ole Gunnar Solskjaer, who was playing as a forward when Ronaldo first made his debut for United 18 years ago against Bolton Wanderers, said that including Cristiano Ronaldo in the starting line-up was effectively a no-brainer for him.
🇵🇹 Manchester United fans chanting 'VIVA RONALDO' during Solskjaer's post-match interview! pic.twitter.com/eLOsNoQ3PN

— Football Daily (@footballdaily) September 11, 2021
Alongside Ronaldo, Englishman Jadon Sancho was also given a start by the Norwegian as United scored 4 goals at Old Trafford in what was a blitz for the visiting side, Newcastle United.
The Magpies equalised early on in the second half with an effort from Spaniard Javier Manquillo (a youth academy product of Real Madrid's Castilla), but in the end it was Ronaldo who featured in the headlines everywhere for his brace in Manchester.
As of now, things look bright for Manchester United on the domestic front as they will, most probably, be atop the pile in England after the conclusion of gameweek 4 in the Premier League.
But what remains to be seen is that will they be able to translate all the optimism and newfound confidence into tangible trophies and long-sought-after success both on the domestic and European front come the end of the 2021-22 season ?