Marc Bartra keeps his promise like a gentleman and meets the lone loyal Borussia Dortmund Fan who sat with rival Schalke fans during Ruhr derby.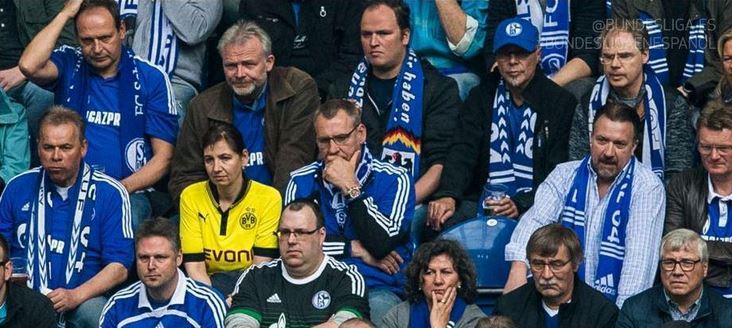 The ex- Barca ace was so impressed with Steffi that he urged his fans on Twitter to help him find her.
And he finally found her and gave her the match shirt from the 1-1 draw as a sweet and loving gesture.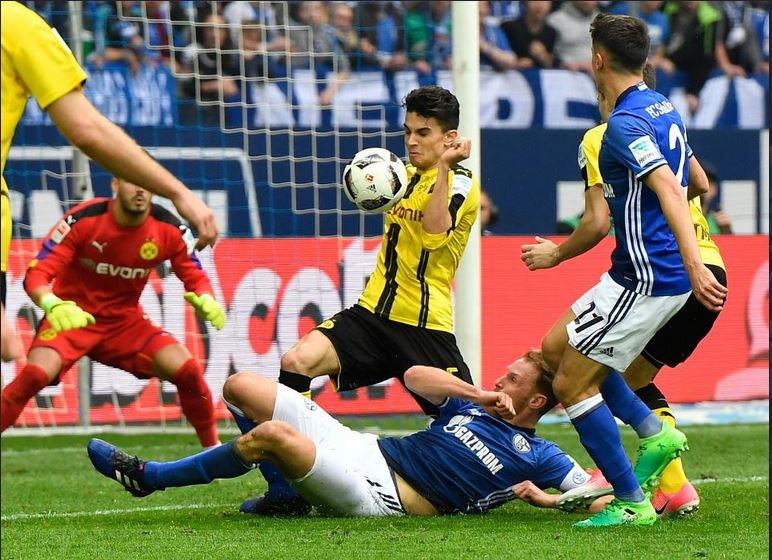 He revealed the identity of the anonymous admirer and got to meet her.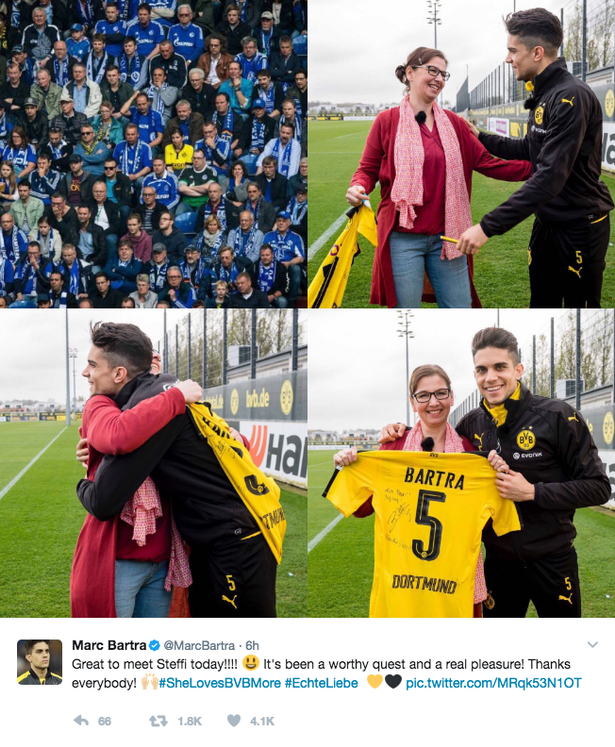 Bartra tweeted: "Yesss!! Thanks to everybody: fans, media… all of you!
"We've found our brave supporter! A promise is a promise, see you soon Steffi."
Steffi was Bartra's VIP guest at Dortmund's training ground on Thursday.
The 26-year-old tweeted: "Great to meet Steffi today!!!
"It's been a worthy quest and a real pleasure! Thanks everybody!"