Massimiliano Allegri will snub Arsenal if he is offered a chance to land the Barcelona job.
Allegri is being touted as the prime candidate to replace Arsene Wenger at the Emirates Stadium.
Also Read: Massimiliano Allegri Rubbishes Arsenal Rumours, But Insiders Claim Otherwise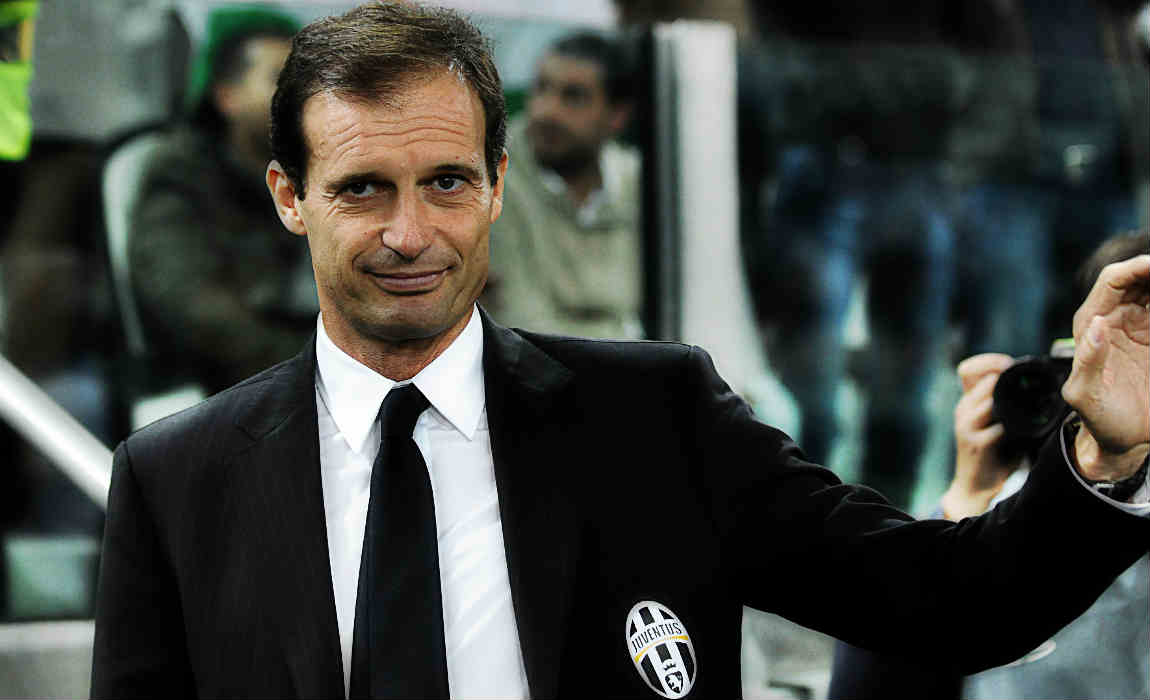 The Italian has seen his reputation surge since taking over Juventus in 2013 and is being targeted by both Barca and the Gunners.
However, Allegri will snub any and all offers if Barcelona come calling, despite rumours of him having a verbal agreement with the Gunners.
Max has won six out of the seven available domestic trophies in Italy and even helped Juventus reach the 2015 Champions League final.
Also Read: As Barcelona Boss Enrique Quits, Here Are Eight Candidates Who Could Take Over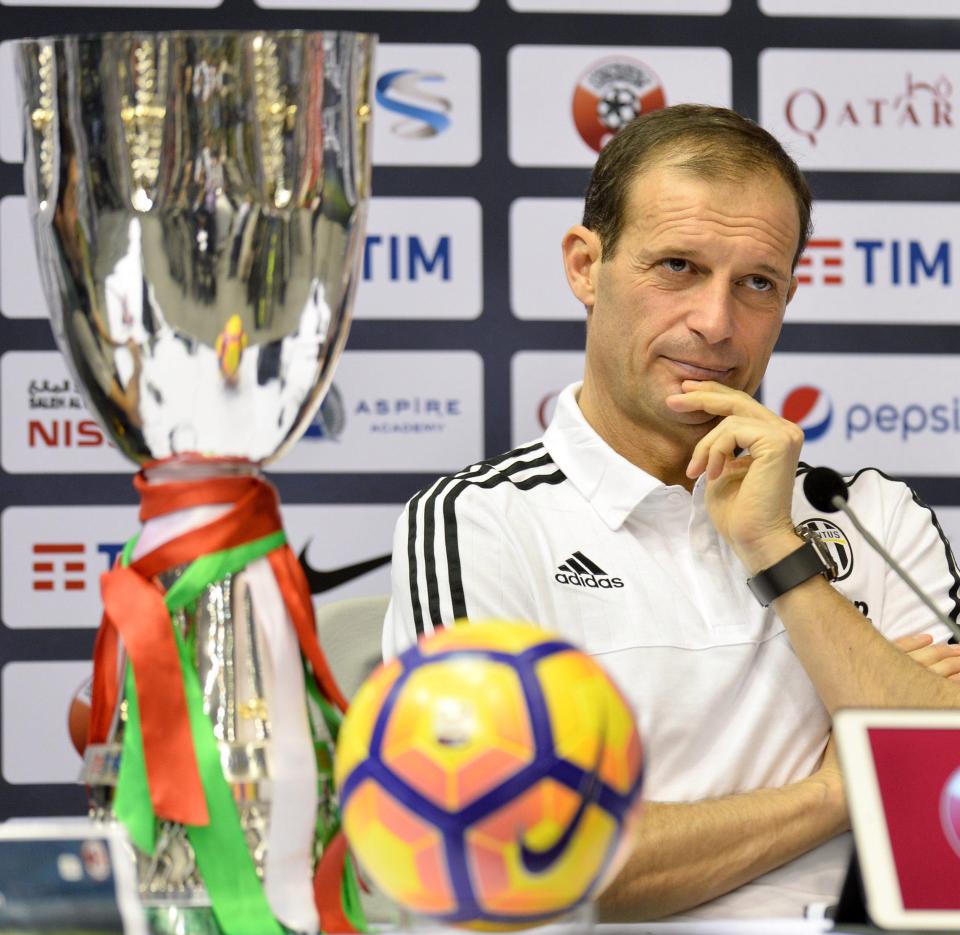 The former AC Milan boss has shown that he is not afraid to make big decisions – as he dropped Leonardo Bonucci after having a bust-up with the 29-year-old.
Arsenal have been eyeing him for a long-time as they see him as the permanent successor to Arsene Wenger.
Reports in Catalonia suggest that the Italian has even had a word with the Blaugrana president Josep Maria Bartomeu and even reassured him that he has no verbal agreement with Arsenal.
Also Read: Max Allegri Begins Talks To Replace Arsene Wenger At Arsenal After Bust-Up With Juventus Stars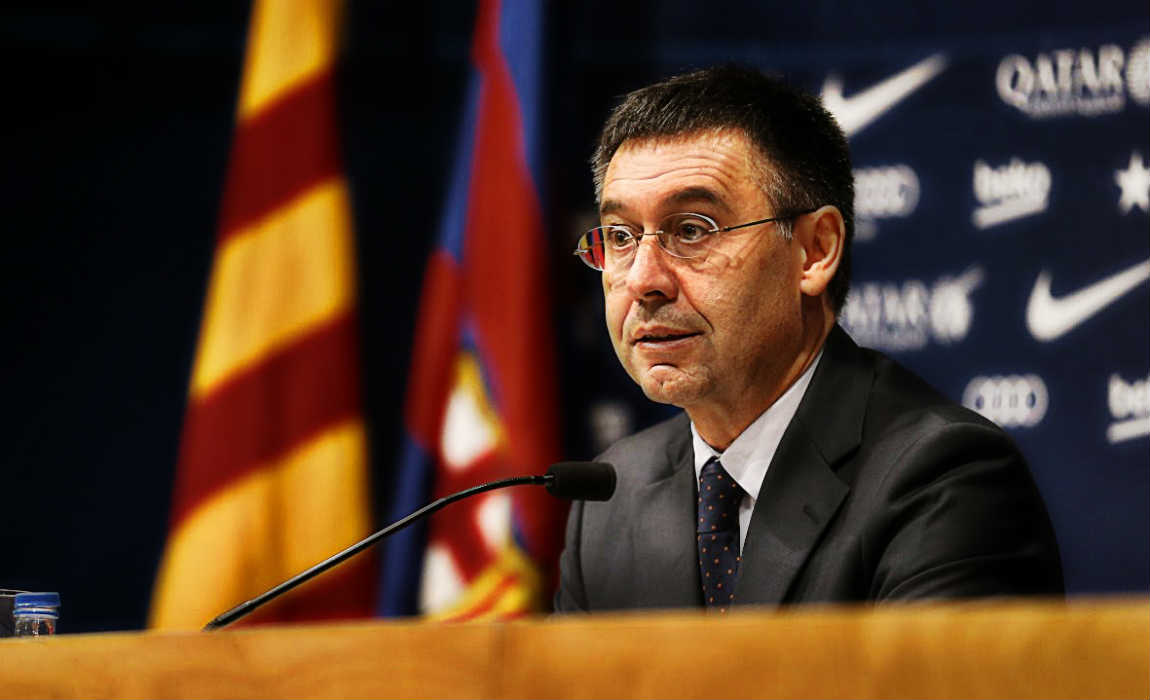 Allegri also holds a personal relation with Barca sporting drector Ariedo Braida – after working with him at AC Milan.
Earlier, Luis Enrique made the bombshell announcement that he will step down from his post at the end of this season.
If Allegri does decide to leave, he will bow out on a high – with Juventus set to win yet another Scudetti.
Also Read: 10 Facts You Do Not Know About Juventus Boss Massimiliano Allegri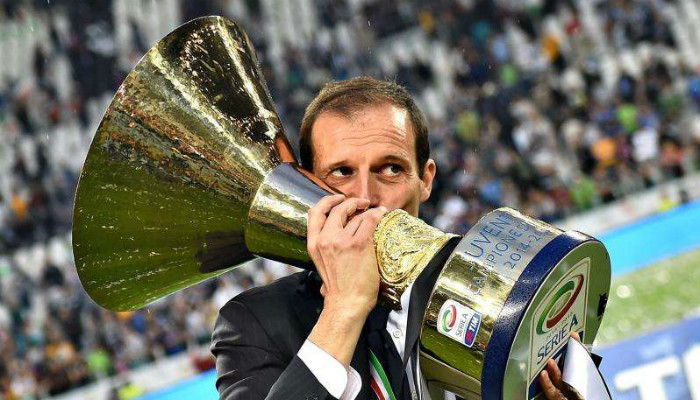 Braida himself admitted that Allegri is in contention, "Allegri is a friend and we know each other very well, but it's really not something we can talk about – it's all top secret."
"There's a different name coming out every day in the Spanish media, from [Ernesto] Valverde to [Jorge] Sampaoli, from [Ronald] Koeman to Eusebio, who is coach of Real Sociedad and is a part of the Barcelona family."
"Everything is possible. It's something I would prefer not to talk about."
Also Read: Juventus Fire Warning To Arsenal – 'Allegri Has No Reason To Leave'