England defeat Austria 1-0 in what was a cagey affair in Middlesbrough on Wednesday. Played in front of quite a few fans at the Riverside Stadium, the game was a friendly for both the teams to kick off their Euro 2020 preparations in a weeks' time.
A first international goal for @BukayoSaka87 wins it for the #ThreeLions at @Boro! pic.twitter.com/3zHcQHX917

— England (@England) June 2, 2021
The game started off some trade-mark Trent Alexander-Arnold crosses into the box for Harry Kane, only to have them cleared before they reached the striker. Within 20 minutes of the first half, the Three Lions established a territorial dominance over Austria, although they were being pressed hard by the visitors.
As the game progressed Austria started to impose themselves more with England fizzling out after their bright start to the match. The positive rhythm with which the match had started died off as half time approached.
The second half was similar to the previous 45 minutes as England started off brightly with Grealish being creator-in-chief and creating quite a few half-chances. Finally, the deadlock broke in the 56th minute when the ball had bounced kindly at the feet of Bukayo Saka after a sequence of passes which ended up with a Grealish shot that was blocked off.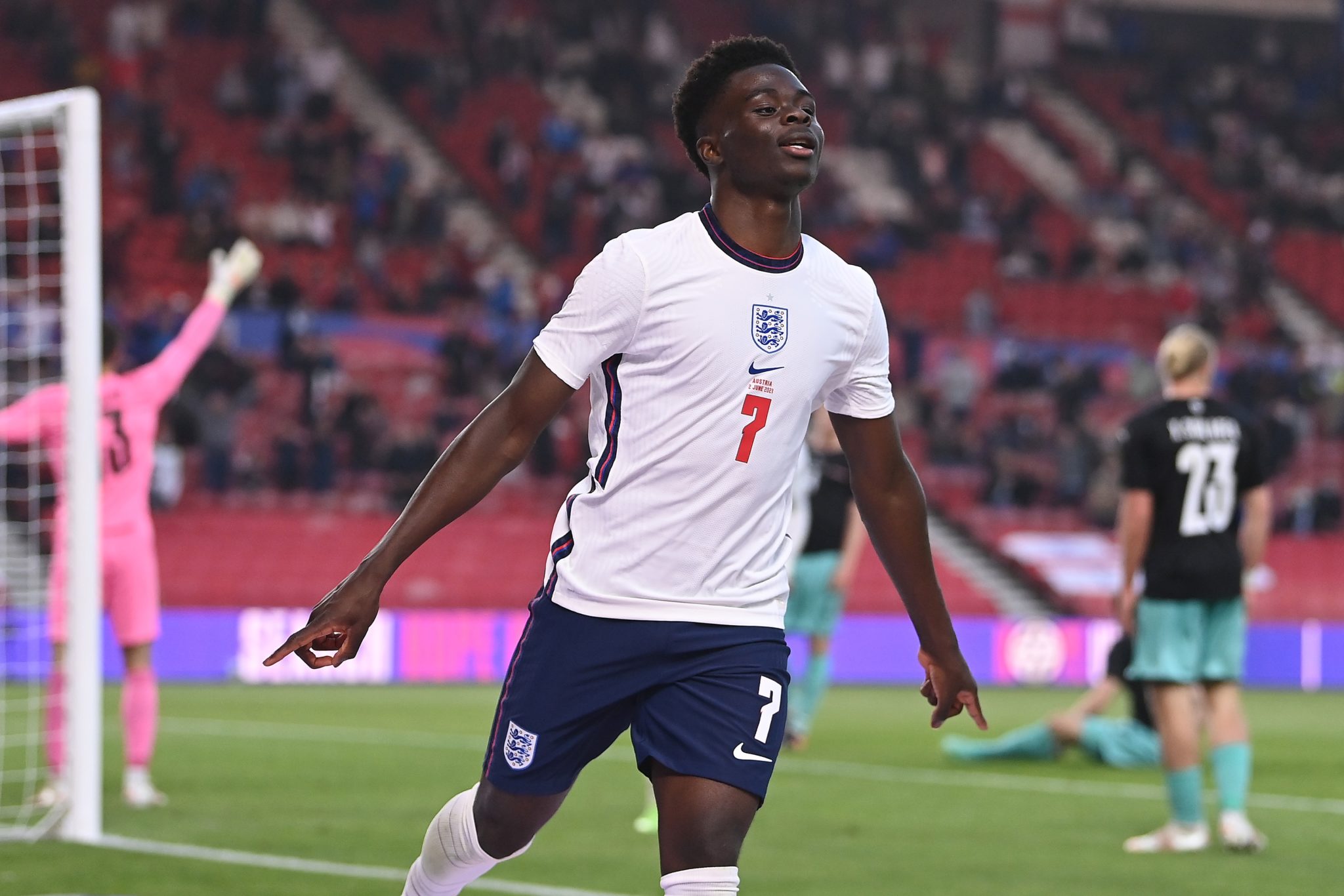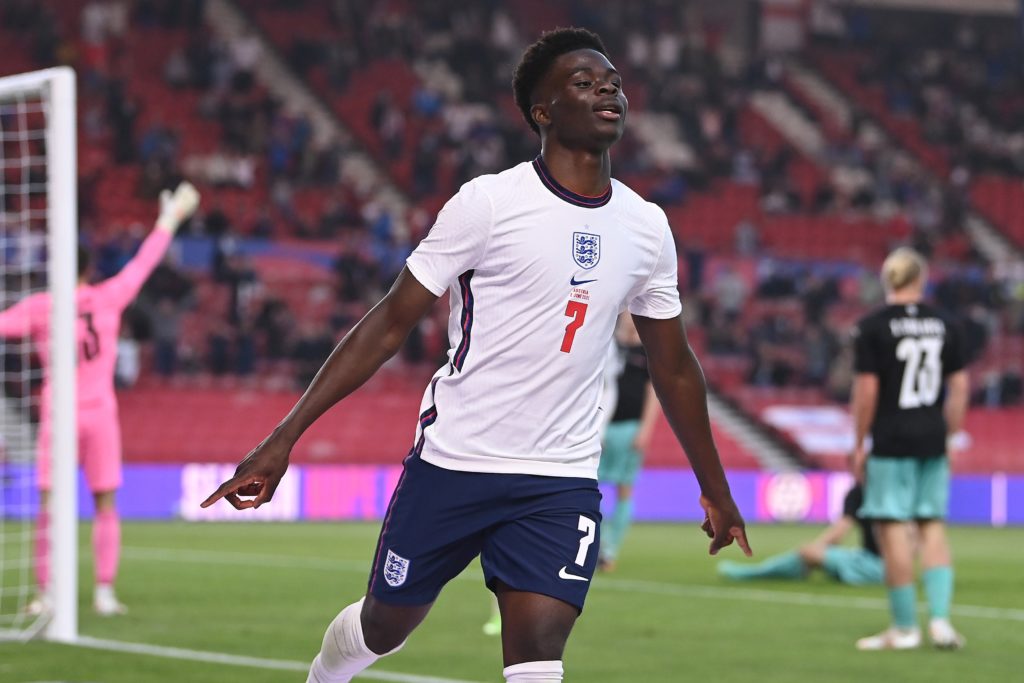 Saka celebrating after scoring his first goal for England. (Image Courtesy: England / Twitter)
 England bought on the first set of changes in the 62nd minute with 4 changes while Austria replied with 2 changes shorty after. In the last 20 minutes England dropped back allowing Austria to create more chances and the hosts will feel lucky to have not conceded any goals as the visitors had very close to equalising in the dying minutes of the game.
Here are three key takeaways from the fixture:
HOW WERE THE AUDITIONS?
With players from Manchester United, Manchester City and Chelsea yet to be fully integrated into the training camp, owing to their clubs' extended European campaigns, Gareth Southgate handed out caps to quite a few non-starters against Austria.
Jude Bellingham started alongside Declan Rice in the centre of the midfield while Jordan Pickford saw a new centre-back pairing in front of him, with Tyrone Mings and Conor Coady deputising for John Stones and the injured Harry Maguire.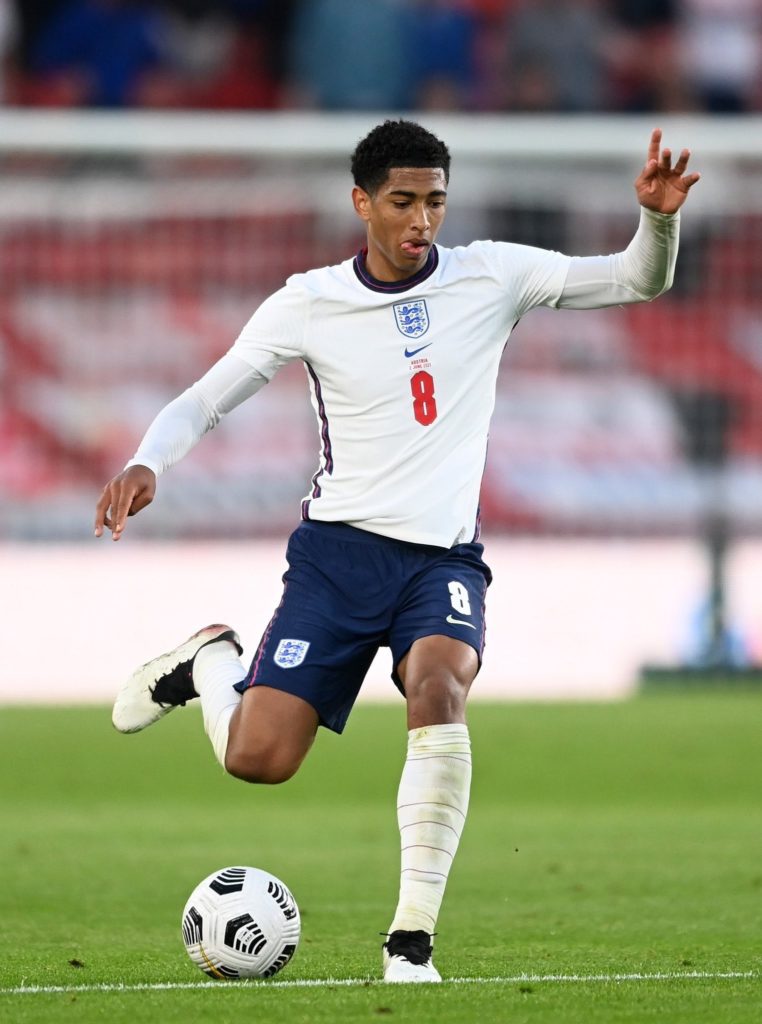 Bellingham looked at home in the midfield against Austria on Wednesday. (Image Courtesy: England / Twitter)
Jack Grealish and Bukayo Saka were the ones chosen on the wings to partner captain Harry Kane in attack and for England, these two were the standout players. Grealish, in particular, had taken up the responsibility of creating the chances for England and was successful as he played a great role in the only goal of the game which was scored by Saka.
Meanwhile, in the defence, the show put up by Mings and Coady will not encourage Southgate as they were prone to doing mistakes and Aston Villa centre-back might feel lucky to stay on the pitch after his incident with Sasa Kalajdzic in the first half.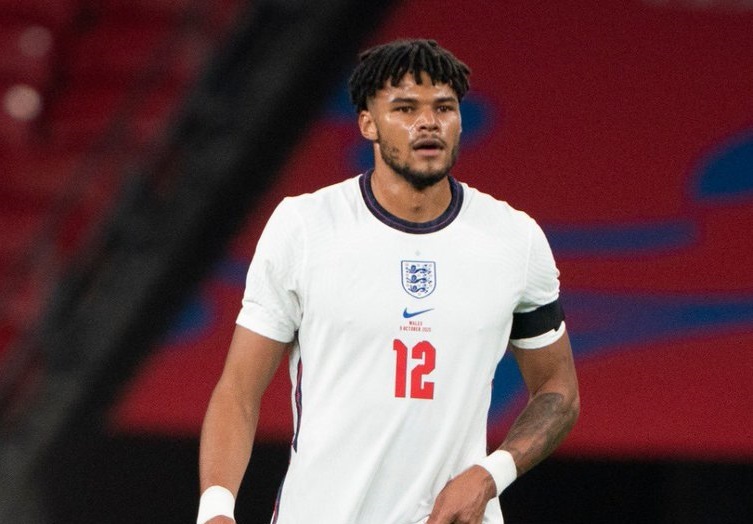 Mings' performance against Austria might not encourage Southgate to start him ahead of Stones and Maguire. (Image Courtesy: England / Twitter)
Bellingham, looked at home in the midfield, with Rice as his partner and the manager will feel happy with certain performances as he prepares the squad for the upcoming Euros.
INJURY TENSION FOR SOUTHGATE
With Mason Greenwood opting out of the preliminary squad due to an underlying injury and Harry Maguire still recovering from the ankle ligament injury that kept him out of the Europa League final, manager Gareth Southgate already has tensions regarding his squad fitness and the issues that arose against Austria will only increase his tensions.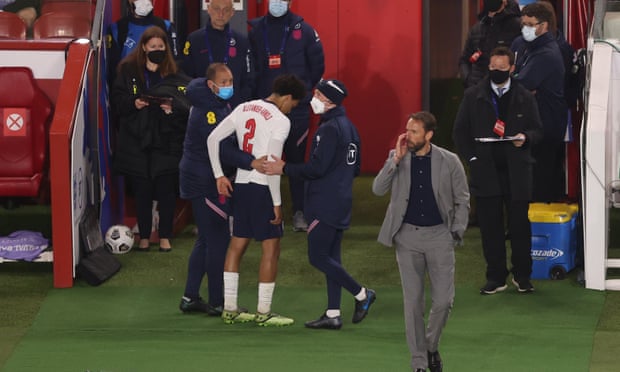 Alexander-Arnold treated by the England physios after his thigh issue. (Image Courtesy: The FA / Website)
Trent Alexander-Arnold, who had put in good performance until the 85th minute, looked like pulling something in his right thigh and subsequently went straight down the tunnel along with the physios after being substituted. Speaking to ITV, Southgate said,
"We're going to have a little look. It's obviously not good to see him come off in the way he did. We're just going to have to assess him in the next 24 hours. I think it's a thigh injury, but the medical team are assessing him. We just have to see. It's not a good sign to see him walk off as he did, but will know more in the next 24 or 48 hours."
Grealish too, looked like having a calf issue, as he was seen putting an icepack on his shin after getting substituted but the Aston Villa star had said that it was a pre-emptive measure and looked comfortable after full-time.
All in all, it doesn't look good for the Liverpool defender as issues with thighs and hamstrings can be long in terms of recovery and Southgate will hope that nothing more happens in the next and last friendly against Romania before the squad starts their Euro campaign.
SIGN OF TIMES AHEAD?
With only two games as warm-ups before England take the field against Croatia on 13th June at the Wembley stadium, Southgate needed to fix on how his side would approach the games in terms of the formations and tactics and the game against Austria might have given away some information regarding the same.
Southgate started the game with a 4-2-3-1 with Kane as the sole striker and Grealish, Lingard and Saka behind him. Declan Rice, who is one of the first names on the team sheet started with Bellingham in the pivot, while going ahead with a defence of four.
Great to play infront of England fans for the first time! A good start 🙌🏻🏴󠁧󠁢󠁥󠁮󠁧󠁿⚽️ pic.twitter.com/InTSgavEwJ

— Jack Grealish (@JackGrealish) June 2, 2021
Phil Foden and Jadon Sancho's mercurial form and talent will certainly make them start on the wings for Southgate with Grealish dropping into the number 10 position, while Jordan Henderson could replace Bellingham to provide the steel in the midfield.
Southgate also gave a little glimpse of his back three system, when defender Ben White replaced Grealish as England decided to see out their 1-0 lead rather than committing forward to score another goal.
While the back three might not be Southgate's primary tactic, it is going to help him during games against top oppositions such as France, Portugal, Germany as there is a plethora of attacking talent in those sides.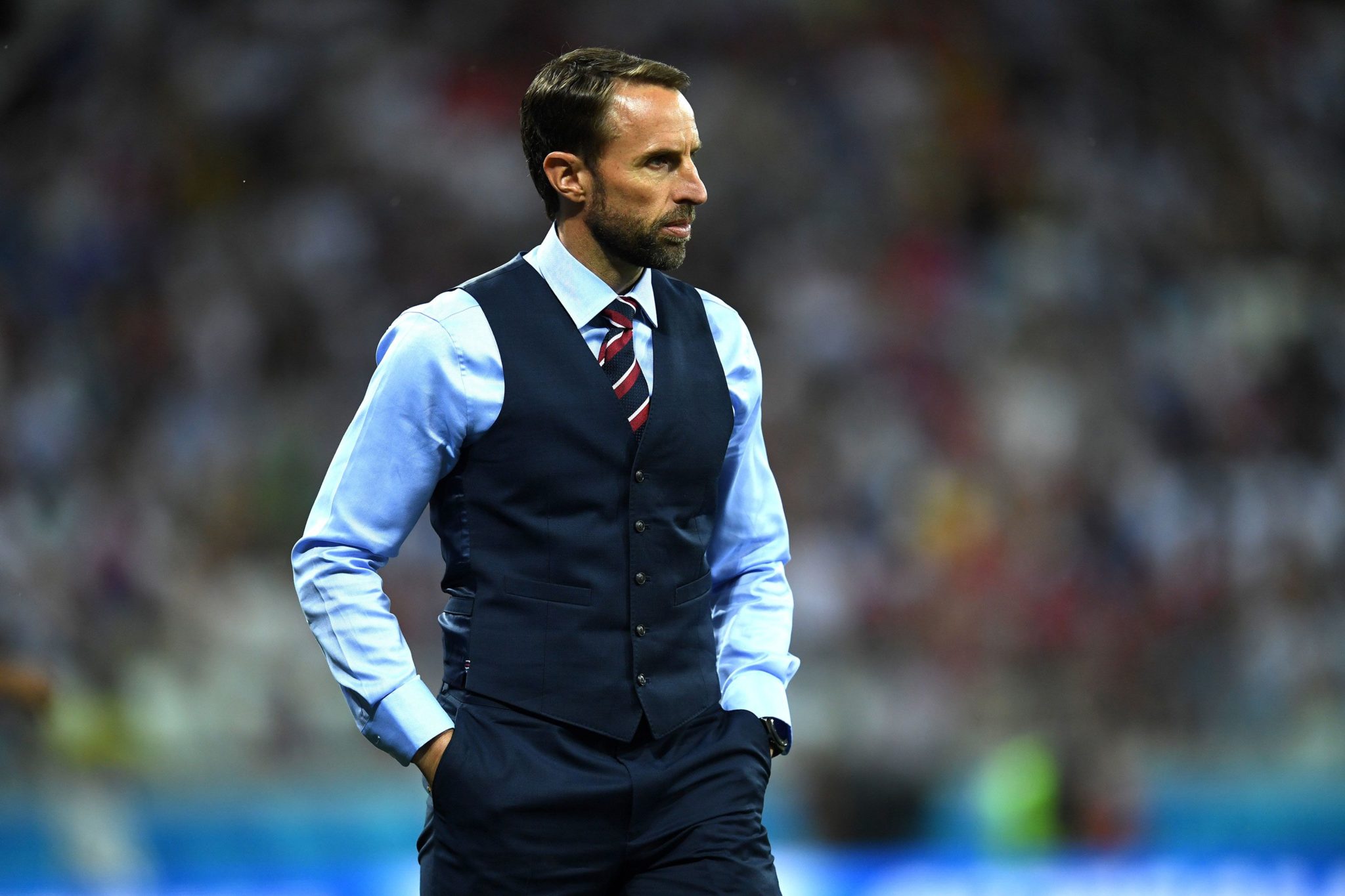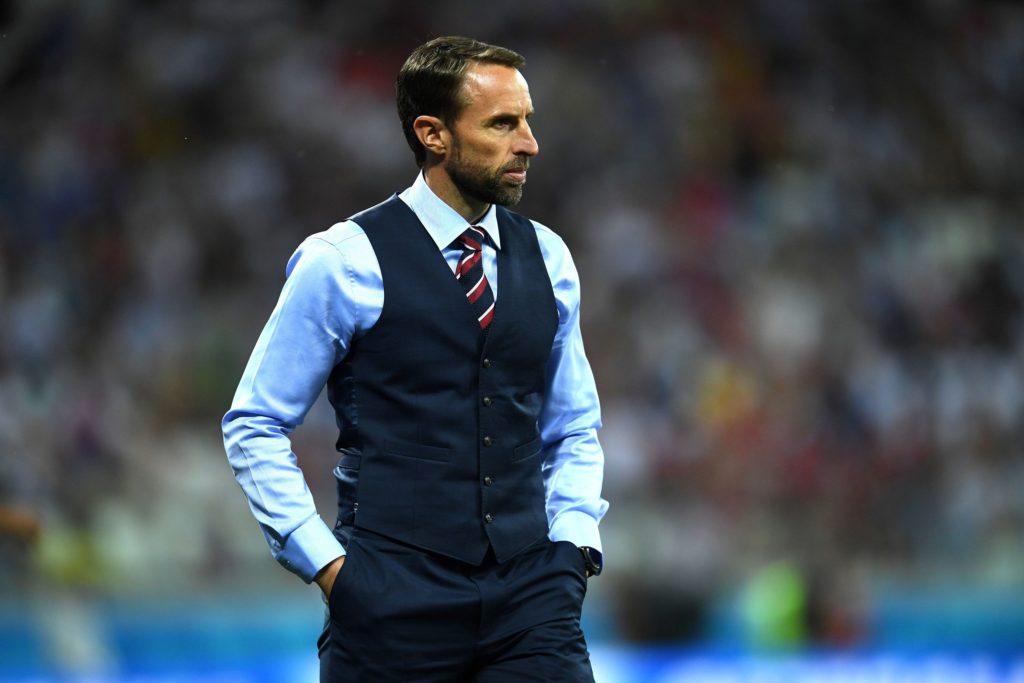 Southgate might have made up his mind on how his England side are going to approach the upcoming Euros. (Image Courtesy: The FA / Website)
Many more answers will come when they face Romania on Sunday and it is likely that we are set to get confirmation over what was seen on Wednesday against Austria.