If you followed the Everton vs Manchester United clash on Sunday, then you must have noticed one fan wearing unusual colours.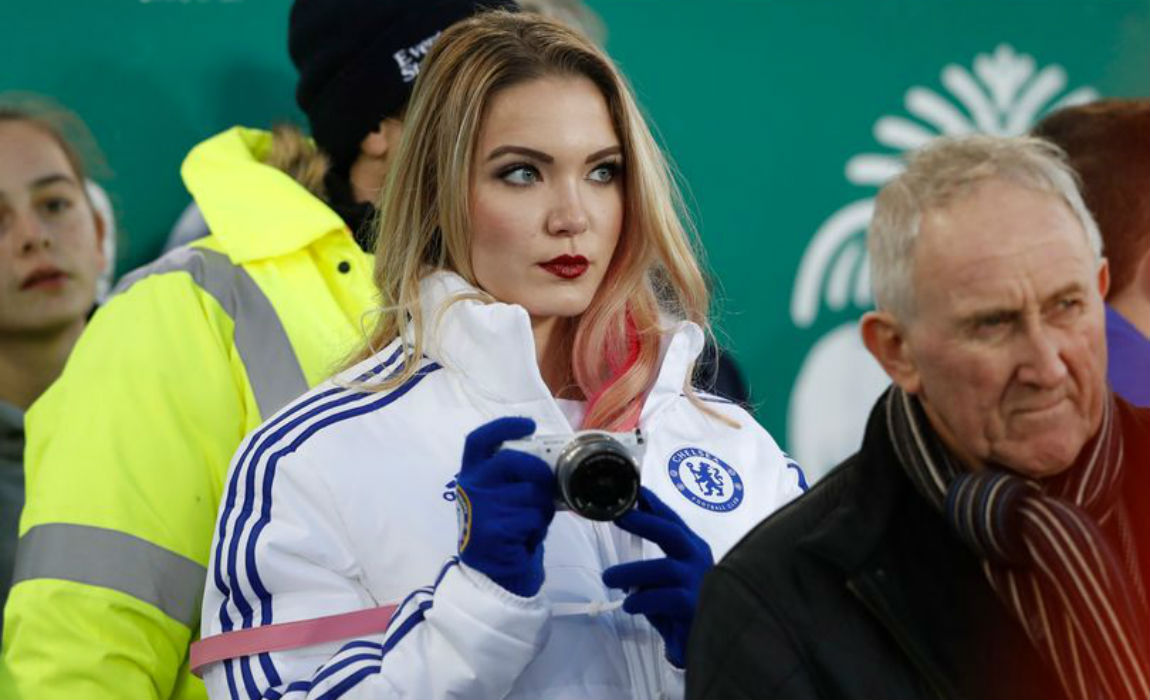 The fan in question was a girl wearing a white jacket with a big Chelsea logo at the front.
As soon as people noticed it, the girl and her jacket went viral on Twitter.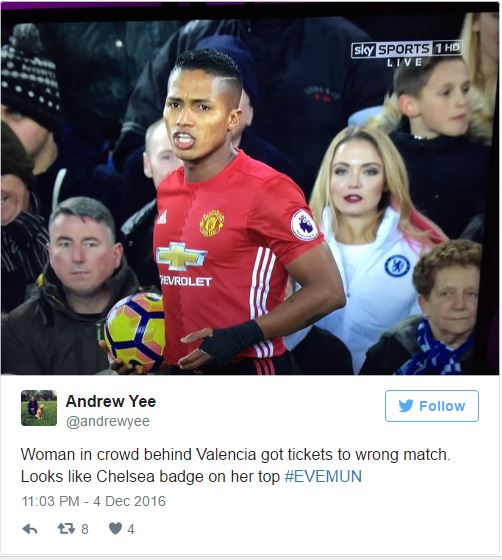 Well, before you get further confused as to why she wore a Chelsea jacket at a Manchester United-Everton game – let me tell you her name is Emily Rogawski and she is a huge Chelsea fan.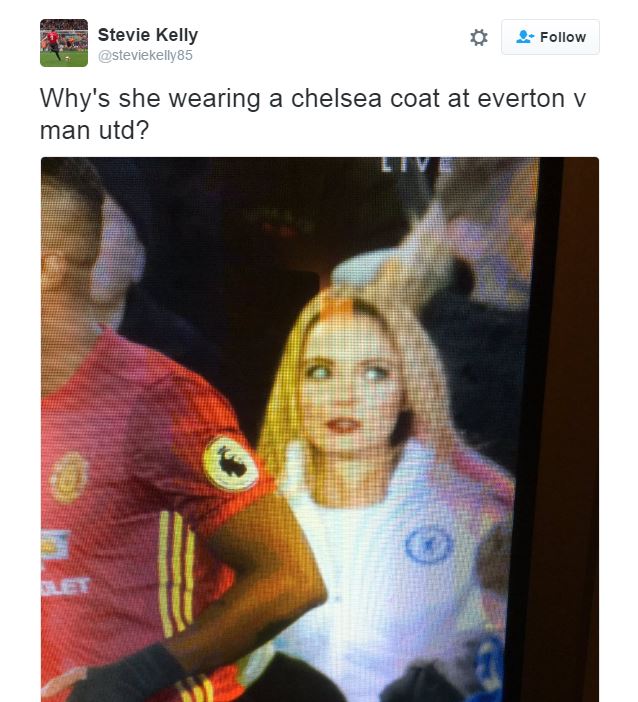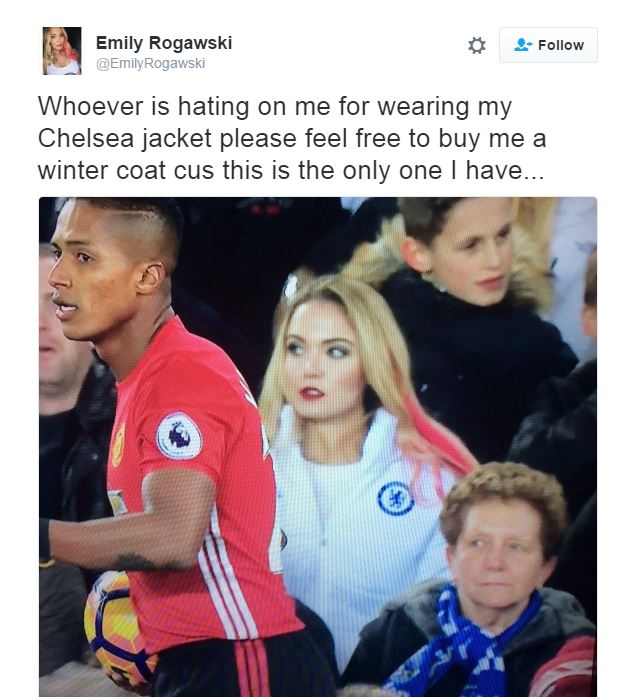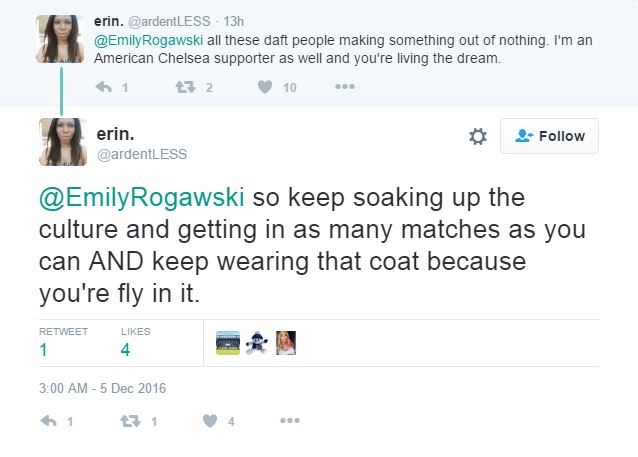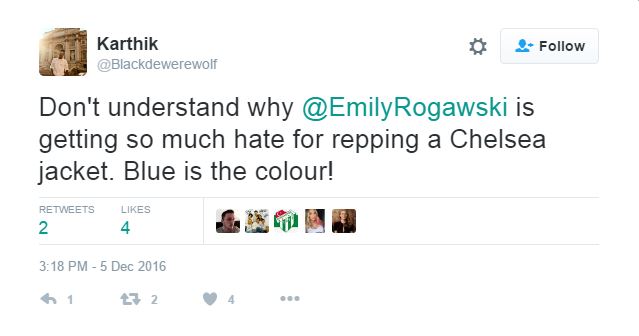 Emily is originally from New York but now lives in Liverpool and she attended the Chelsea vs Manchester City game at the Etihad on Saturday – but then decided to make it a football weekedn by turning up for Sunday's game at the Goodison Park.
But after she saw what went down on Twitter after she wore the Chelsea jacket to the game, she decided to post a little message for all the people who were questioning her choice of attire.