Barcelona superstar Lionel Messi has rejected a new bumper deal with the Spanish giants.
Spanish daily Marca claim that the Argentine superstar had rejected a contract extension at Barcelona in July due to his on-going tax fraud case.
Argentina's legendary footballer Lionel Messi had been sentenced to 21 months in prison for tax fraud. A court in Barcelona found him guilty of three counts of tax fraud. The court had also sentenced the Argentine soccer player's father, Jorge, to 21 months in prison for the same three crimes.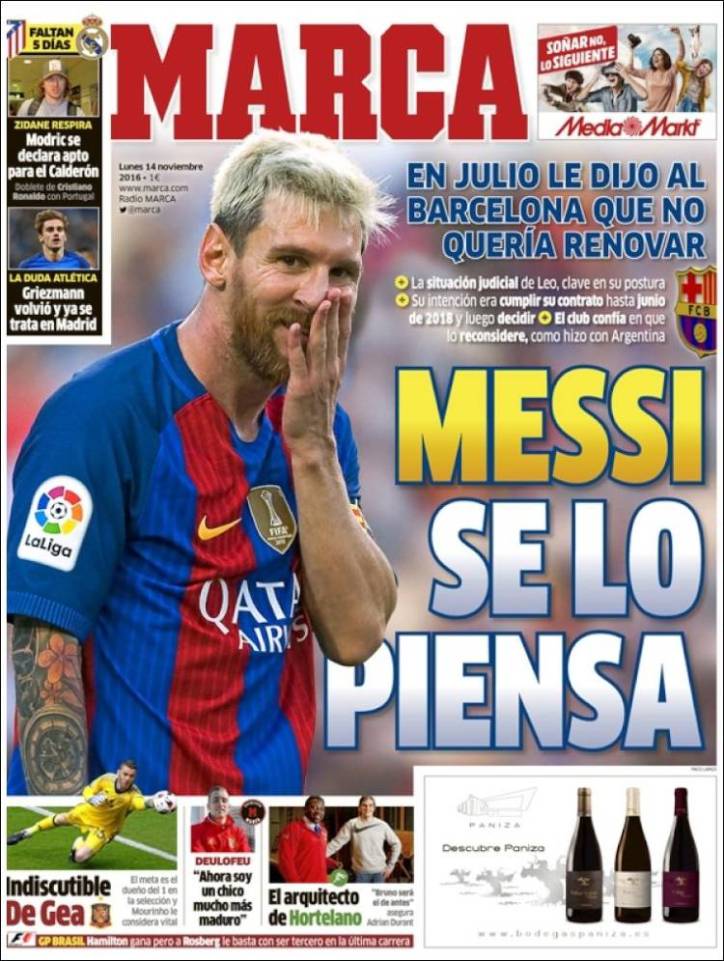 Leo was also sentenced to pay a fine of 2.1 million euros (around 2.4 million US dollars) while his father was fined 1.6 million for using companies outside of Spain to avoid paying 4.16 million euros earned from the players image rights between 2007-2009. The footballer had alleged in his defense that his father managed his financial affairs and that he had merely signed the papers.
But neither Messi nor his dad did serve actual time in prison for the offense.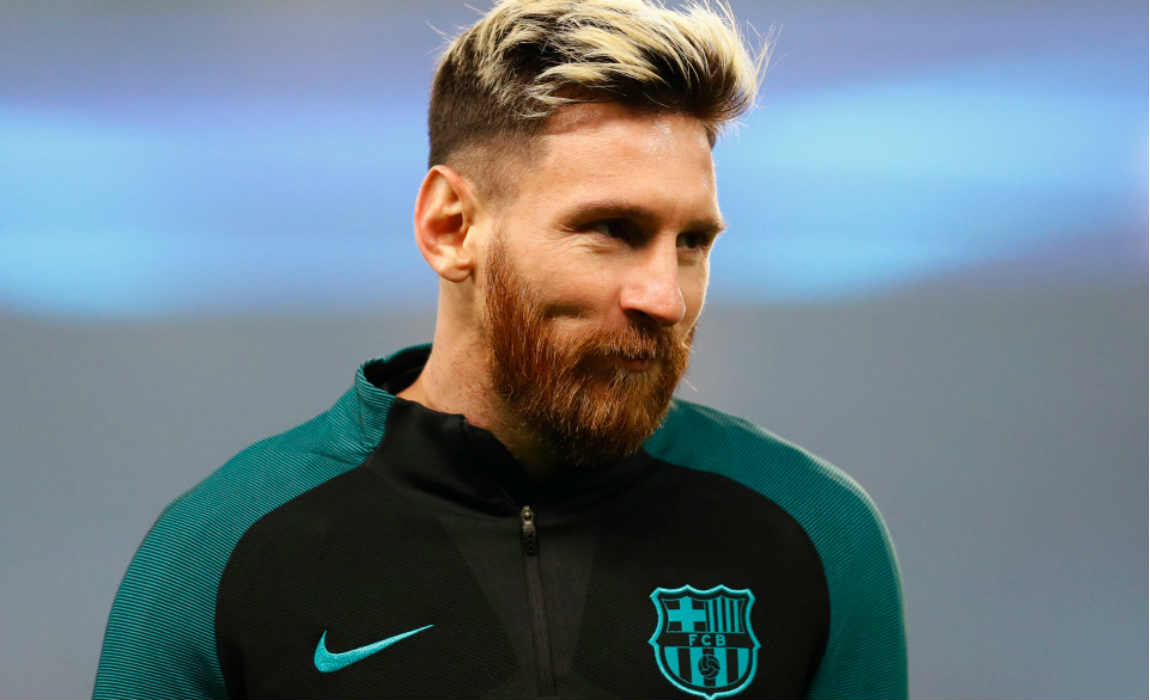 Earlier, Barcelona star Lionel Messi was set to sign a new contract deal with the club. The Argentine's current contract is only valid until the next 18 months.
Spanish daily Marca claim that Messi had rejected a contract expansion in the second week of July, when he was snapped on vacation with his family.
Sources claim that his Messi's father and his representatives had conveyed the forward's decision to the Spanish club.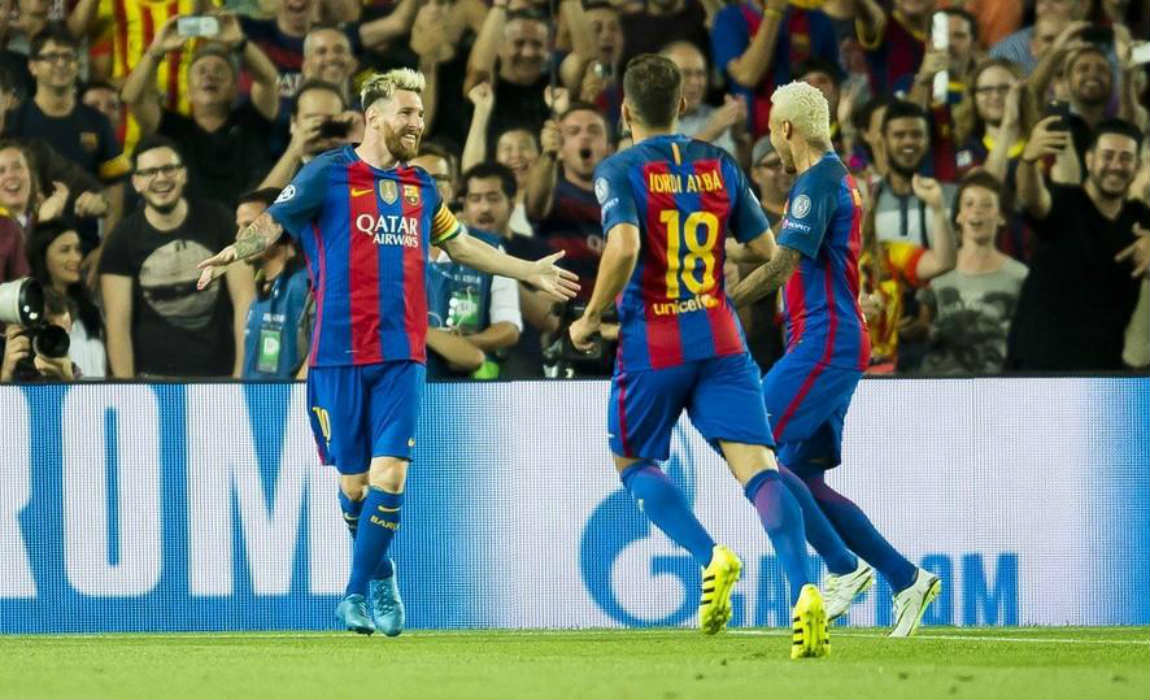 Marca report that club president Josep Maria Bartomeu was shocked when he heard about Messi's decision.
Manchester City and Chelsea are now the favourites to sign the 5 time Ballon d'Or winner as rumours claimed that both the Premier League clubs are keen on landing him with big money moves.
However,Barcelona president, Josep Bartomeu is confident that he can keep hold of Lionel Messi by tying him up with a new lucrative offer.
Like Andres Iniesta, Barcelona are ready to offer Lionel Messi a contract for life – meaning he can decide when he wants to call it a day.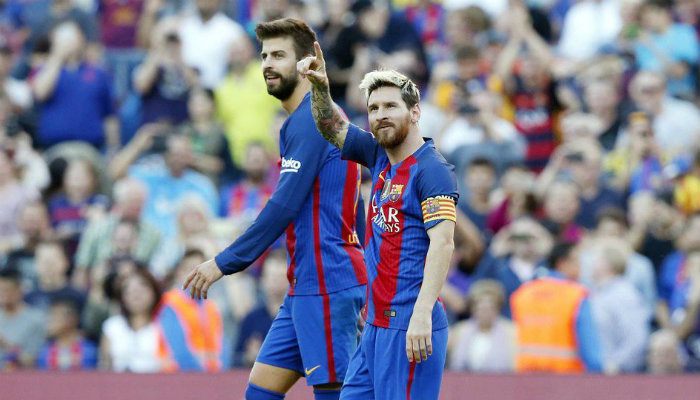 Barcelona's all-time top goal scorer, Lionel Messi is reported to be happy in the Spanish city as he has been given holidays and free time after Copa America. Arrival of new signings, Samuel Umtiti, Andre Gomes and Paco Alcacer have also boosted chances to win trophies.
Neymar, Javier Mascherano and Sergio Busquets have all signed new deals since the start of the season and Luis Suarez, Ivan Rakitic and Marc Andre Ter Stegen are set to follow the same.