Liverpool have been having their most successful spell for the last few seasons and where most of the credit goes to Jurgen Klopp, only a few know the impact their sporting director, Michael Edwards has had on the club's recent glory. Sadly for the Reds, Edwards has decided to step down from his position and part ways with the club but he will surely be remembered as one of their most important and influential individuals of all time.
OFFICIAL: Liverpool sporting director Michael Edwards confirms he will step down from the position at the end of this season. #LFC pic.twitter.com/CBU6qsaqAm

— RouteOneFootball (@Route1futbol) November 10, 2021
Edwards joined Liverpool in 2011 as a chief analyst having held the position at Spurs for 2 seasons. During his time he has formed six world-class analytics research departments which has improved their scouting game by many folds. Players win games but bringing the right players for the right price is a very important job and Michael Edwards has taken responsibility for it since 2016 when he became their sporting director. Here's the work Micheal Edwards has done so far for Liverpool and can Anfield manage to cope without his presence.
TRANSFER GURU
Jurgen Klopp has formed a world-class squad since he joined Liverpool but much of the credit has to go to their sporting director's smart negotiations and decisions. Michael Edwards brought in Mo Salah for a measly £49.1 million but right now he is almost priceless. The player was considered to be a Chelsea flop in England but Edwards managed to sneak him back to the Prem from Roma and the rest is history. Allison Becker has been their first name on the team sheet since forever and here too Edwards saved a lot of money through his witty negotiation skills. Roma wanted £ 80 million for their young and talented keeper at first but Edwards lowered the fee to £65 million in the end.
Although Van Dijk's fee of £75 million seemed a lot when he was bought in 2018, their captain has made the money worth it by becoming one of the best in the game. Liverpool hit a rough patch last season due to Van Dijk's injury which shows how essential the Dutch wall is for Klopp and his system. Liverpool managed to get Harvey Elliot for around £4.3 million but if he truly lives up to his potential, he can be the future of Anfield. They got Robertson for £10 million and now he is one the best left-backs in the world. What makes Michael Edwards the best in the business is that he has managed to get players with ample potential without partying top dollar for it. Since UEFA and the Premier League have strict financial regulations, it is important to save money wherever clubs can since big giants have heavy wage bills.
To date, Michael Edwards biggest achievement from Liverpool will surely be the sale of Phillipe Coutinho. The player was on top of his game in England and as soon as Barca showed their interest, Coutinho was desperate to join the Catalan club. It is tough for a club to negotiate a hefty fee if the player is desperate for the move but Michael Edwards is a patient man. He managed to get a record club fee of £142 million with an added clause saying if Barcelona comes back for any of their other players, they will have to pay an increased fee for them. Liverpool then used their collected funds from Barcelona, to buy Allison and Van Dijk and it is safe to say that in this ordeal, Liverpool got the bigger end of the stick.
WHAT NEXT FOR LIVERPOOL
With Michael Edwards, Liverpool managed to reach the Champions League final two years in a row and even win the title in the second one. They also won their first Premier League trophy and have been part of the title race for the last 5 years. Klopp was the mastermind on the pitch but Michael Edwards was the one pulling the strings from behind the curtain. They have developed their stadium and training facilities and even improved their shouting system into one of the best in the world under the rule of Michael Edwards.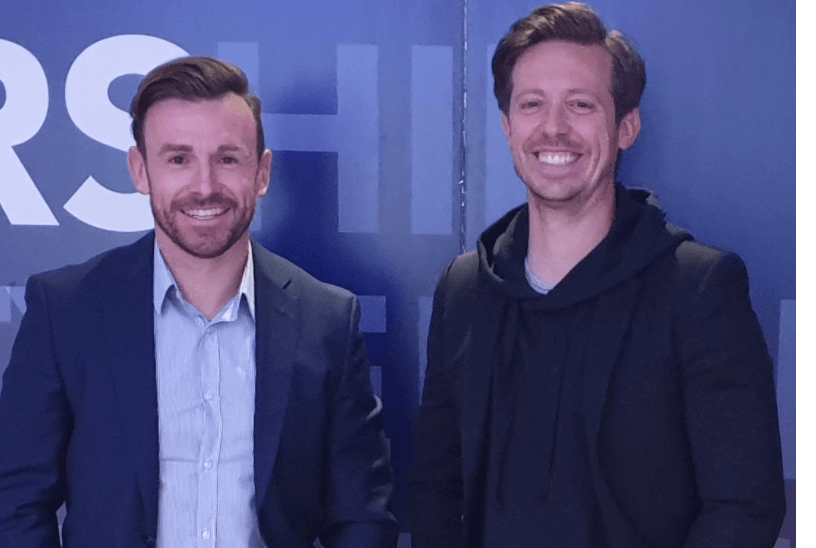 The person who will take Edwards place is none other than Julian Ward, the current assistant Sporting Director who has been groomed to be promoted for the last year or so. Ward too has a great influence in the transfer market and has learned a great deal from Edwards for the last few years. Although Michael Edwards will be dearly missed, Ward has a similar charisma to him and will surely fit in his predecessor's shoes well. Liverpool want to ensure that there is a smooth transition between the two individuals by the end of this season and the club can kick off their new era with Ward at the helm.