The Champions League 2020/2021 has come to an end. World's biggest club competition drew to a conclusion as Chelsea defeated Manchester City in Porto on Saturday evening. The Londoners have lifted the trophy for the second time leaving first-time finalists City heartbroken.
🏆 𝗖𝗛𝗔𝗠𝗣𝗜𝗢𝗡𝗦 𝗢𝗙 𝗘𝗨𝗥𝗢𝗣𝗘 🏆

Congratulations, @ChelseaFC! 🎉🎉🎉#UCL #UCLfinal pic.twitter.com/DDxy0BZYCn

— UEFA Champions League (@ChampionsLeague) May 29, 2021
This season has produced many memorable moments and even eye-catching performances. Many records were broken and new ones were recorded. All in all a spectacular season of exciting football entertained us through the pandemic.
We at FootTheBall bring the most interesting facts from this season's Champions League.
10) NEW YEAR SAME FINAL DESTINATION
The Champions League final is a celebration of football. The city that hosts it parties for a week nonstop with fans of both the finalists flocking it. UEFA has made sure that each and every country experiences it by allotting finals to different countries.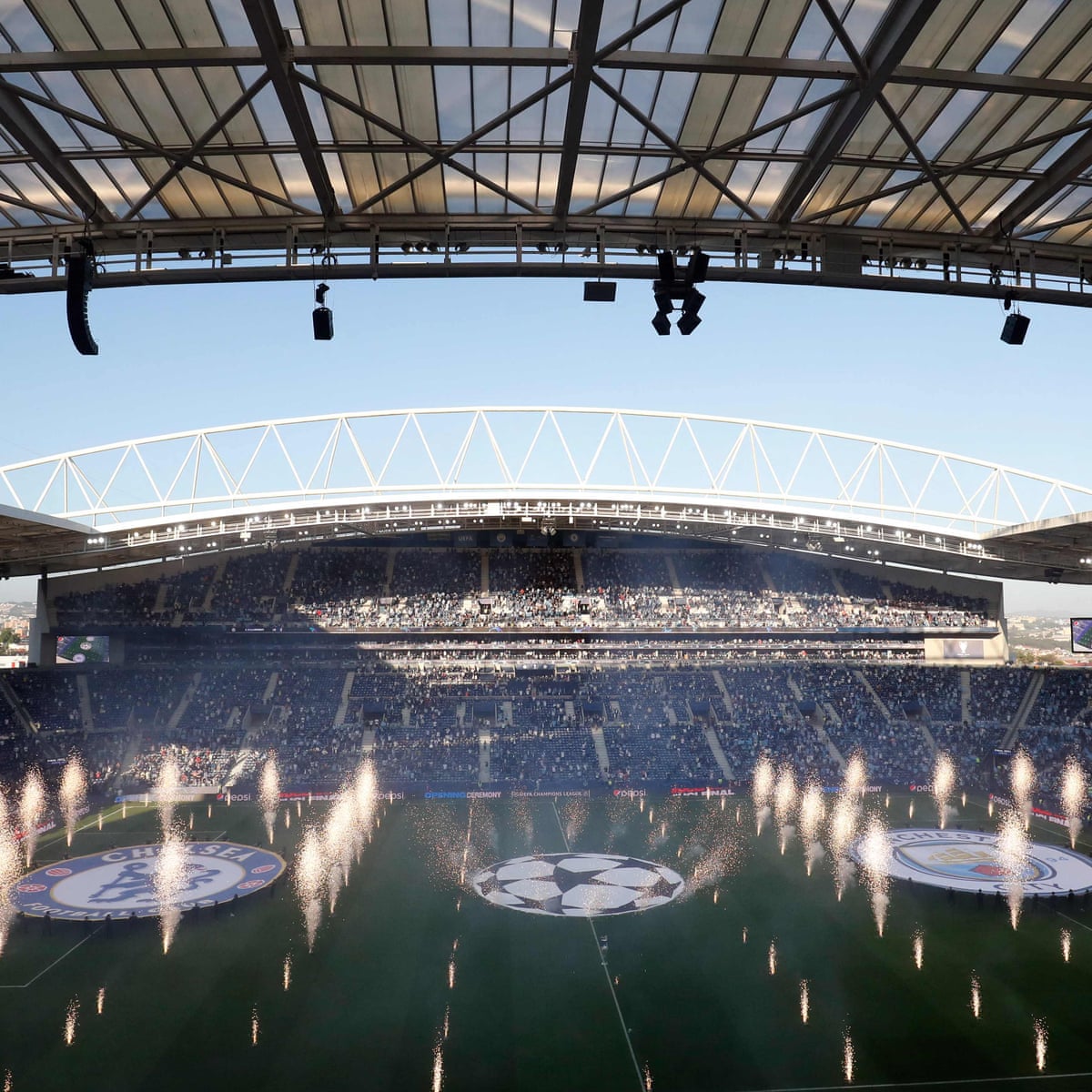 Thanks to the pandemic that trend is now broken. Portugal has conducted two Champions League finals successively. A mini-tournament was conducted in Portugal last season to finish the season after the pandemic. This season it was supposed to be in Istanbul. The outbreak of Covid in Turkey made sure that Portugal hosted the final for the second time. Although the 2020/2021 Champions League final was a more entertaining watch.
9) NO NEW CHAMPIONS AGAIN
We haven't seen a new champion in the mega tournament since 2012. Chelsea were the last newest winners then and they have denied Manchester City wanting to be new winners now.
We'll be back 💙

🔷 #ManCity | https://t.co/axa0klD5re pic.twitter.com/6ramIuWoWh

— Manchester City (@ManCity) May 29, 2021
Surprisingly, the last three seasons could've produced new champions. Tottenham Hotspurs in 2019, PSG in 2020 and City in 2021 were first-time finalists and left with silver medals.
8) JUDE THE DUDE CREATES HISTORY
Jude Bellingham has been growing in stature in a short period of time. At only 17 years of age, he has established himself as a starter at Borussia Dortmund. After a bold move to Germany, he's flourishing.
Jude Bellingham has become the youngest English goalscorer in Champions League history pic.twitter.com/PbNgGsxEwZ

— FootballJOE (@FootballJOE) April 14, 2021
In the quarter-final clash against Manchester City, he became the youngest English man to score in the Champions League at 17 years and 283 days. He has a long way to go and can break many more records.
7) AN AMERICAN IN THE FINALS
The United States of America has been a leading talent generator in the recent past. The trans-Atlantic country has seen many young prospects cross the ocean and prosper in Europe. From being fringe players they're becoming mainstays of some teams.
Christian Pulisic's reaction after becoming the first American male to play in and win the UEFA Champions League Final.

A seminal moment for American soccer. Amazing- congratulations 🇺🇸🇺🇸🇺🇸🇺🇸🇺🇸 pic.twitter.com/8o6ZvOp2cw

— Stu Holden (@stuholden) May 29, 2021
Chelsea's Christian Pulisic has created history by becoming the first American male to play and win in a Champions League final. The winger has proved it to the world that the Americans are ready to take over Europe.
6) ALL ENGLISH AFFAIR
For the second time in three years, we have seen another all-English affair on the Champions League finals stage. It is becoming something of a new norm as English sides are slowly becoming European powerhouses.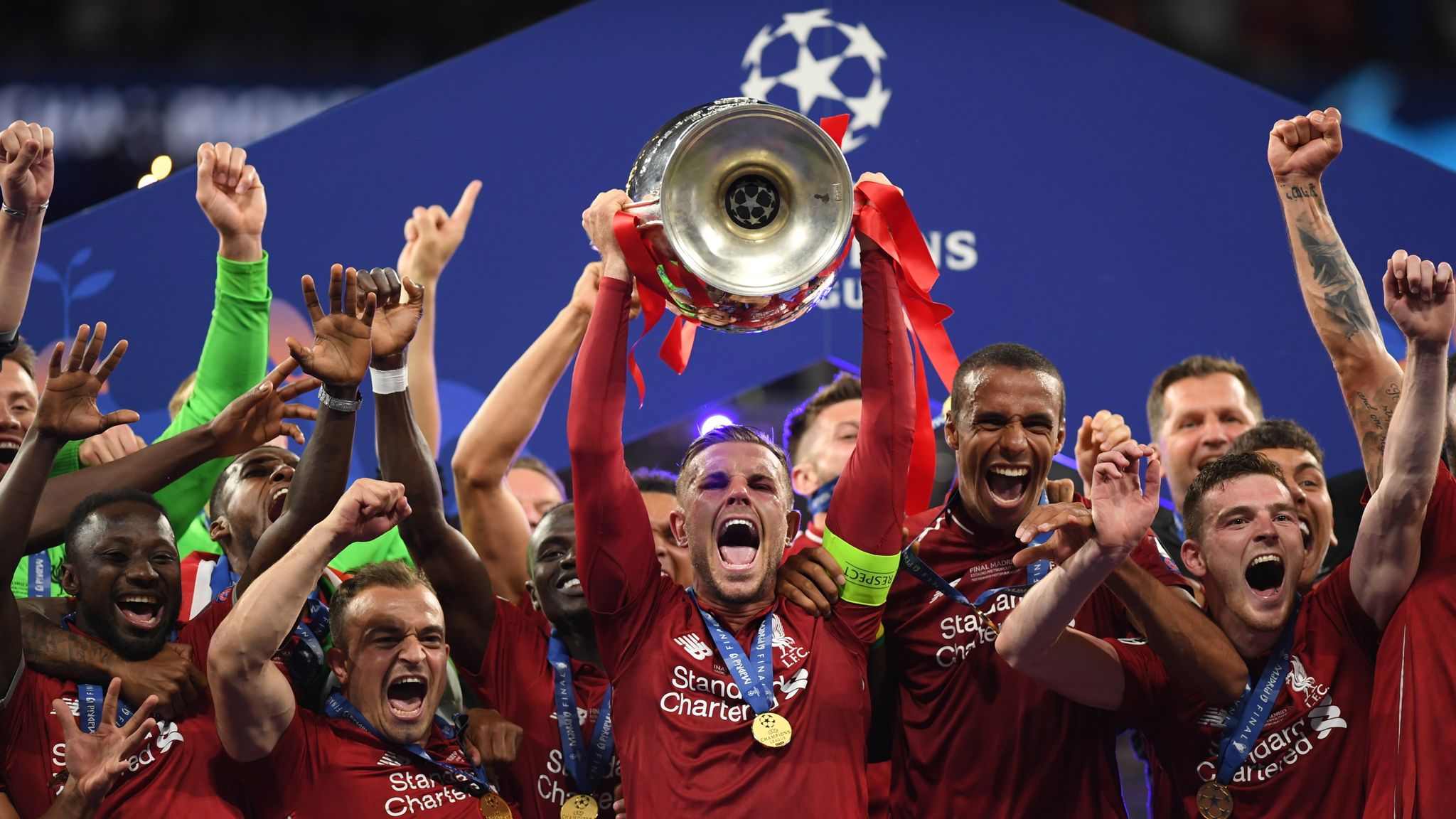 Liverpool played Tottenham in 2019 at Madrid. Though the final didn't live up to the expectations it meant a start. Chelsea and Manchester City have renewed the trend this season and played out another sparring finale.
5) RECORD BREAKER HALAND
Move over ladies and gentlemen, a new machine has arrived. The sensational Erling Haland has become the ultimate striker this season. He scored 10 goals in the Champions League this season and won the golden boot. He has become the youngest and the fastest to hit the 20 goal mark in the history of the Champions League.
20 – Borussia Dortmund's Erling Haaland has now scored 20 goals in 14 UEFA Champions League appearances; the quickest a player has ever reached 20 goals in the competition, and in 10 fewer appearances than the previous record holder (Harry Kane, 24). Astonishing. pic.twitter.com/jaUCwVmIks

— OptaJoe (@OptaJoe) March 9, 2021
The Norwegian has gone from strength to strength over the last two seasons. He has pace, strength, and lethal finishing make him a hot transfer target for the European elite. The goal-hungry machine has bigger targets in sight next season.
4) UH NO MESSI OR RONALDO
This might be a sad reality in the next few seasons. The era of Messi and Ronaldo is slowly drawing to a close. Legends of the game, Messi and Ronaldo were the flagbearers for football in the last two decades. The start of this decade hasn't been grateful to them.
No Cristiano Ronaldo & Leo Messi in the Champions League quarter-finals for the 1st time since 2004/05…#UCL pic.twitter.com/w3byYNQQM3

— UEFA Champions League (@ChampionsLeague) March 10, 2021
For the first time since 2005, neither Messi nor Ronaldo played in the Champions League quarter-finals. The streak ran for a whopping 16 years as the duo won many Champions Leagues and Ballon d'Or between them.
3) GERMAN SUPREMACY
Germany is currently home to few of the best coaches in the world. Germany is producing genius footballing minds who implement free-flowing attacking philosophy. Their managers have now won the Champions League thrice in a row.
The Last 3 @ChampionsLeague winning coaches are all German!
Jürgen Klopp
Hans-Dieter Flick
Thomas Tuchel#ChampionsLeagueFinal #ChampionsLeague #ChampionsOfEurope #LiverpoolFC #FCBayernMunich #ChelseaFC pic.twitter.com/QA7Uke0LbP

— SportsKindle (@SportsKindle) May 30, 2021
Jurgen Klopp started the run in 2019 as he coached a resurgent Liverpool side to success. Hansi Flick followed it up as his Bayern Munich swept everyone aside in 2020. Thomas Tuchel is the one to complete the three-peat in 2021 as their teams lifted the Champions league trophy. Interestingly it was the first triumph for all of them. Klopp and Tuchel have experienced defeat in the previous season's final only to win it in the next season.
2) THE GREAT WALL OF CHELSEA
Edouard Mendy has enjoyed a fantastic debut campaign at Chelsea. He was solid as a rock in the Premier League keeping clean sheet after clean sheet. He translated that form into the Champions League. Mendy kept nine clean sheets, a record for a debuting keeper in the Champions League.
9 – Édouard Mendy's nine clean sheets for Chelsea in the UEFA Champions League this season is the most ever by a goalkeeper in their debut campaign in the competition. Wall. #UCLFinal pic.twitter.com/BdVrIGOj3M

— OptaJoe (@OptaJoe) May 29, 2021
He was barely tested in the final against Manchester City. The Citizens who have been rampant in front of goal failed to work the Senegalese international.
1) A LEGENDARY FIRST
Kai Havertz has been in the Champions League since three years and hasn't scored a single goal. On Saturday night in the biggest of games, he opened his Champions League account. What's more, the goal has turned out to be the winning goal for his Chelsea side as they beat Manchester City to win the 2020/2021 Champions League.
Sorry for the swearing 😅 #UCLFinal you know… https://t.co/ORIxfwCB90

— Kai Havertz (@kaihavertz29) May 29, 2021
Havertz had a turbulent first season in England and this goal comes as a lifeline to get his career up and running in England. What a way to open your Champions League account.