The Argentine national team has produced many stalwarts for the footballing world to see. Be it the two kings of World Football, Messi and Maradona, or majestic midfielders like Di Stefano and Kempes, La Albiceleste manufactures star players.The Best Argentina eleven consists of them and many more legends of the game.
Observing their long heritage and renowned athletes they have manufactured, it emerges as no shock that Argentina is among the best teams in world football. With 2 World Cups under their belt, Argentina is a reckoning force and a strong opposition.
FootTheBall takes a look at the Best Argentina eleven in the history of the South American team.
GOALKEEPER
UBALDO FILLOL
Argentina has produced some world-class goalkeepers who have revitalized football for the South American team. And one player who deserves a mention is Ubaldo Fillol. Spending most of his playing career with Spanish giants Atletico Madrid Filol was a trustworthy man in between the posts. The Argentine possessed superior quality when saving penalties.
Feliz 25 de mayo para todo el pueblo argentino. A estar más unidos que nunca. Viva la patria! 🇦🇷 pic.twitter.com/1VO0PALeF6

— Ubaldo Fillol (@ubaldofillol) May 25, 2021
Capturing a staggering 7 titles with River Plate, Filoll's collection and distribution earned praises from all over the world. Filoll turned out to be a bank for every manager, making it to the Argentine World Cup roster thrice in his glittering career. Nicknamed El Pato, Filoll has to be the best shot-stopper for La Albiceleste.
DEFENDERS
DANIEL PASSARELLA
Undoubtedly the best defender in Argentina's rich footballing heritage, Passarella was a true legend. With his solid, muscular, and dominant physical presence Passarella was considered a headache for other managers. Undoubtedly, Passarella was the captain of the 1978 Argentine ship that won the prestigious World Cup trophy.
Happy birthday, Daniel Passarella…..world cup winner in 1978 & 1986….one of the greatest defenders of all time….scored 22 goals from 70 caps…… pic.twitter.com/5IUmMIZb3w

— Argentina Football Media (Eng) (@ARG_soccernews) May 25, 2018
Forever changing the South American teams' history, Passarella was a rock in the World Cup. The legendary defender was also known for his knack of scoring crucial goals, Passarella chipped in with goals for both club and country. He netted an unbelievable twenty-two rockets in the 70 matches he appeared in for the blue and whites
JAVIER ZANETTI
A conqueror at Inter Milan, Zanetti's Argentine experience was nothing short of a roller-coaster. A prolific defender, Zanetti possessed the strength of a body-builder. Whenever a rival would try to beat the Internazionale defender, he would tackle him with sheer ease. Then with his dribbling boots on he gets past the same attacker and creates another attack for the Argentine.
BUON COMPLEANNO @inter !!!!
TANTI AUGURI A NOI!!! ⬛️🟦⬛️🟦#Inter113 #amala #forzainter #1908 pic.twitter.com/UyPY5YJg35

— Javier Zanetti (@javierzanetti) March 9, 2021
With an unimaginable 143 caps for the sky blue and white outfit, Zanetti was a brick wall in defense. Though Zanetti couldn't inspire Argentina to glory, he managed to lead Inter to several silverware. 9 domestic trophies in Italy and a European trophy are some of the trophies under his belt.
ROBERTO AYALA
Representing La Albiceleste for a record 115 times, Ayala played a pivotal role in his team's back-line whenever he was a part of the playing eleven. Captaining his squad for an unspeakable 68 matches, Ayala was a true leader on and off the pitch.
Mañana a las 20:00 en directo en el Instagram de @ElTransistorOC recordaremos este gol… Os acordáis???

Y todo lo que queráis preguntar a @raton73 !! Vente y participa mañana con nosotros!! pic.twitter.com/uftc9klyNS

— Eduardo Esteve (@eduardoesteve) April 9, 2020
With his tackling abilities, it was almost impossible to get past the legendary defender. He was nominated for the World Cup's best eleven rosters opposite his compatriot Hernan Crespo. He, unfortunately, missed out on a spot in Argentina's roster owing to a last-minute illness and it turned out to be a drastic event for the national squad.
MIDFIELDERS
FERNANDO REDONDO
The incredibly gifted Fernando Redondo has risen to the top of the list of the greatest Argentina footballers in their history. A magician in the middle of the park, he was considered Los Blanco's most dominant playmaker in the 1990s. Redondo was critical for Argentina as and though he had goals and assists to show, the 3 times Champions League winner's wonderful journey was blighted by conflicts with his international team.
✍ Fernando Redondo
🆚 @RCCelta
📅 1996/97#RMHistory | #HalaMadrid pic.twitter.com/GK4rvUYAvy

— Real Madrid C.F. 🇫🇷 (@realmadridfra) February 15, 2020
Old-school Argentine fans will remember his constant conspiracies with team manager Daniel Passarella. The world-cup-winning captain turned manager expelled him for a rebellious haircut. Nevertheless, he was a magician for the South-American champions.
ANGEL LUBARNA
He was arguably among the greatest footballers to have graced the footballing world. Winning one title seems to be a difficult job, He was arguably among the greatest footballers to have graced the footballing world.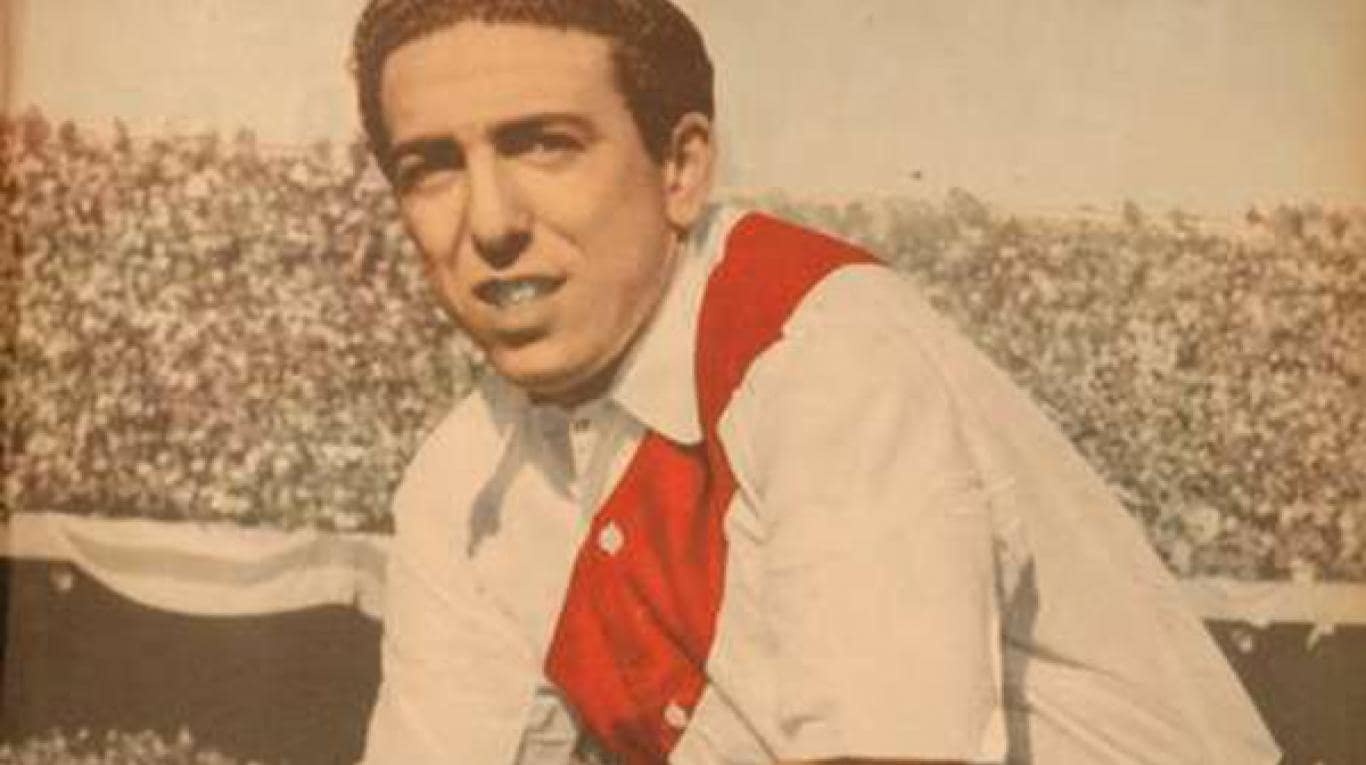 Winning one title seems a difficult job, the talismanic midfielder captured seven astonishing titles with Argentine club River Plate. Though Lubarna couldn't win a single world cup he guided Argentina to two South American championship titles. Lubrana has netted an outstanding 295 goals in Argentina's domestic league ranking him in the second position.
ALFREDO DI STEFANO
Alfredo Di Stefano, the renowned Real Madrid striker marches his way into the greatest Argentine squad. Di Stefano was the backbone of a Real Madrid side that brushed aside every domestic and European opponent. He continues to be a gigantic protagonist in Los Blancos.
In the late 1950s, the Argentinian striker was the primary deterrent in a team full of Galacticos, winning eight consecutive Spanish championships and five European trophies with the Spanish titans. He only competed for La Albiceleste for a short time, winning one South American title in 1974.
MARIO KEMPES
Mario Kempes turned out to be the real hero for Argentina when they were announced world champions. Rated a legend, Kempes was the team's central character, before the likes of Messi and Maradona. Kempes was considered the best Argentine player after La Albiceleste became World Champions.
Lo llaman el matador… ¿por que será @ESPNMarioKempes @pacolloret_ @kike_mateu @FranGuaitaSER @HugoBallester @eduardoesteve @ConradoValle @javi_lazaro @julioinsadji @D_pico_ ?? pic.twitter.com/TaoMdgAL6R

— SerantesWeb (@SerantesO) April 21, 2021
Playing for the Spanish 'Che', Kempes had an extraordinary career in Spain. Worth-mentioning is the fact that the talismanic striker netted an unimaginable 6 goals in the World Cup-winning campaign of 1978.
GABRIEL BATISTUTA
Batistuta, who was affectionately called Bati-goal, was a true striker and a poacher in front of goal. Batistuta was the most prolific goal scorer the world had ever witnessed. Precision while taking free kicks, individual brilliance, and thunderous headers. He was a pleasure to see when he was at his finest.
He appeared in three International Tournaments and recorded two beautiful hat tricks in World Cups. Batistuta possessed all of the characteristics of a traditional striker and would comfortably be included in Argentina's Top-XI.  Batistuta was a true hero for Argentina scoring 56 beautiful goals.
STRIKERS
DIEGO MARADONA
The whole sporting world mourned the loss of Diego Maradona when the legendary striker left the world in 2020. But the legacy the God Of Argentina left was incomparable. Maradona has solidified himself as a legitimate sporting icon with his silky movement, outstanding ball control abilities, and a flair for the extraordinary.
The 'Hand of God' moment is still an iconic moment in the history of the World Cup. A household name in Argentina, Maradona's structure as a player grew when he delivered the 1986 World Cup to the South American country. 34 iconic goals in 90 appearances, Maradona's contribution for the La Albiceleste is unmeasurable. With a short height and an ability to glide through defenders, Maradona's name will also be registered in football's history books.
LIONEL MESSI
His speed and creative skill allow him to make spectacular dashing sprints towards the target, probably commencing from the center circle or the right-wing of the field. Messi operates in a wide offensive position strategically; as a flexible midfielder, he can assault from either flank or the heart of the field. La Pulga is a superstar in his way.
Barcelona win their 31st Copa title, Messi collects his 7th Copa title.

Messi has now won 35 trophies with Barcelona
10 🏆 La Liga
08 🏆 Supercopa
07 🏆 COPA DEL REY
04 🏆 Champions League
03 🏆 Club World Cup
03 🏆 UEFA Super Cup#COPADELMESSI

— MESSISTATS 🐐 (@MessiStats_) April 17, 2021
With 71 iconic goals for La Albiceleste, Messi is honestly the world's best. And the 6 Ballon D'Ors the Argentine has captured is synonymous with his iconic abilities. With an extraordinary vision, goal-scoring ability, and dribbling skills Messi is incomparable.
The only reason he's not considered Argentina's greatest striker because he has no international trophy under his belt but everything could be changed when Argentina commences their Copa America journey.