Arsenal made a good start to the Premier League this season but Wenger's side now looks out of shape after a series of sloppy performances.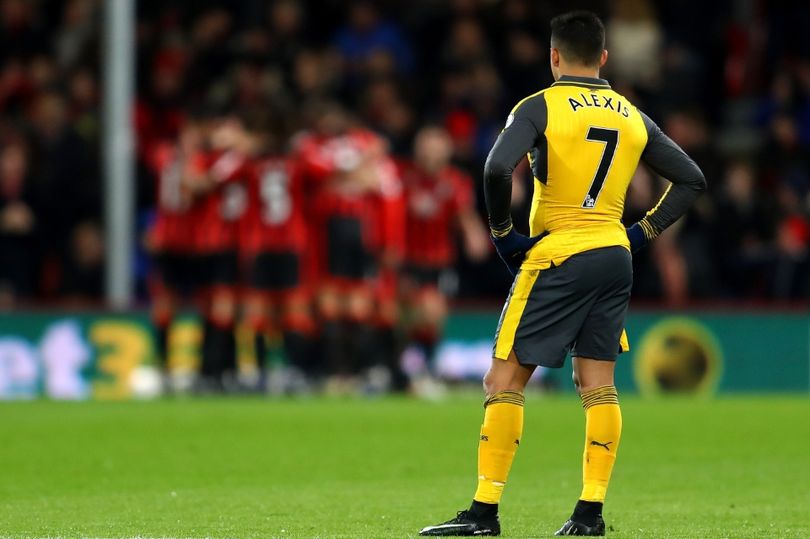 The Gunners had to struggle as they were three-goals down to Bournemouth but they fought their way back in the second half to clinch three quick goals and secured a point from Tuesday's game.
But the most shocking factor in the out-of-form Arsenal line-up is the difference in between Alexis Sanchez and his other teammates.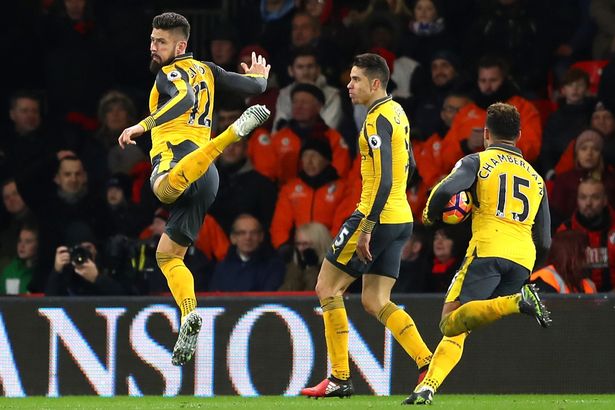 Giroud jumped into the air to celebrate his last-gasp equaliser against Bournemouth but on the other hand Sanchez was left frustrated after the final whistle. The Chilean star slammed his gloves on the pitch after losing out yet another golden opportunity to decrease the gap with current league leaders Chelsea.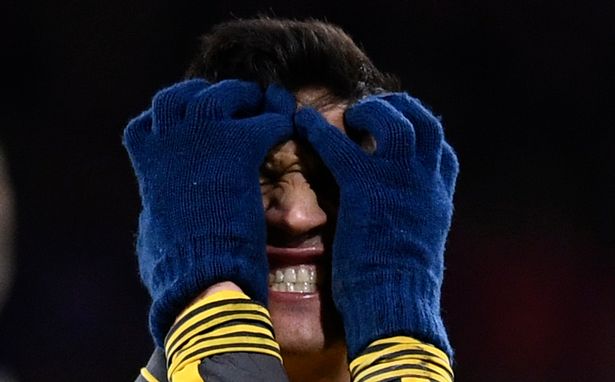 Arsenal are now fourth in the Premier League table and eight points behind current league leaders Chelsea.
Gunners fans still believe that they are in the mix to challenge for the title, but their recent form tells a different story all together.
And this difference in attitude between Alexis Sanchez and his other fellow teammates is the reason why the Chilean might opt for making a move to test new waters in the upcoming summer transfer window.
Sanchez had displayed incredible form during his successful stint at Barcelona and he also proved his mettle after joining the Gunners.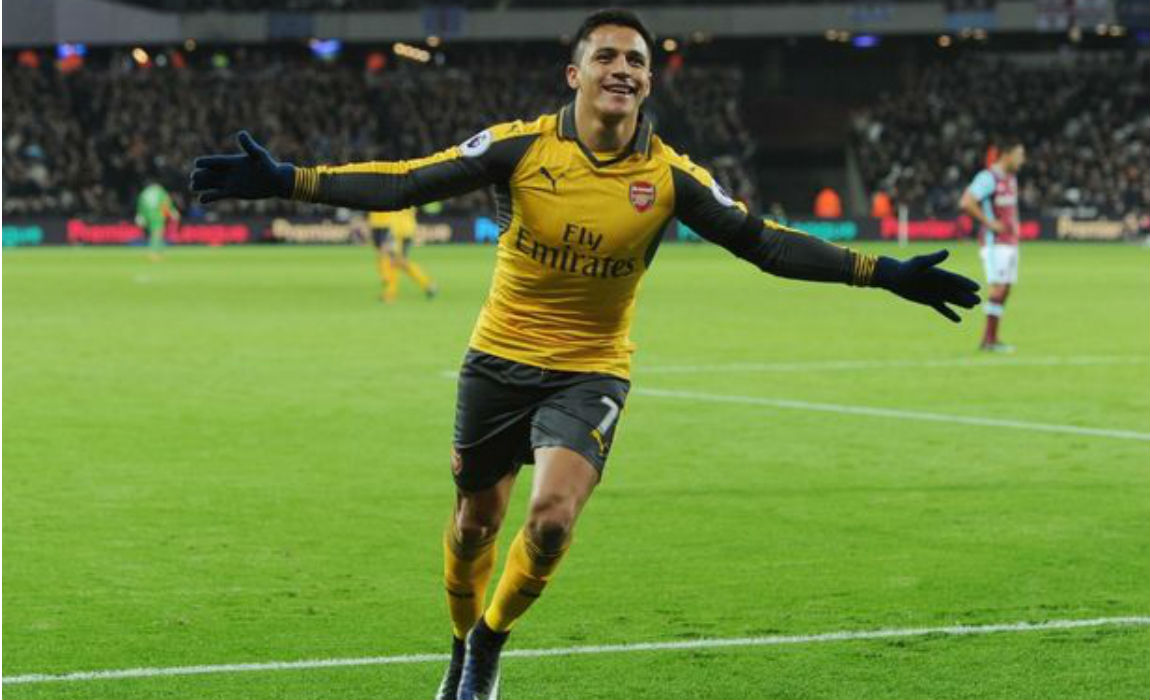 The Chilean is an extremely gifted footballer with unique abilities which puts him in the list of one of the best footballers in the world. And it is quite obvious that Sanchez deserves a better place, where he can win trophies and find like-minded players who can encourage him to produce his best form, time-in and time-out.
Arsenal last won the Premier League title back in the year 2003.
Star duo Alexis Sanchez and Mesut Ozil have only 18 months left on their current contracts and are playing hardball with Wenger.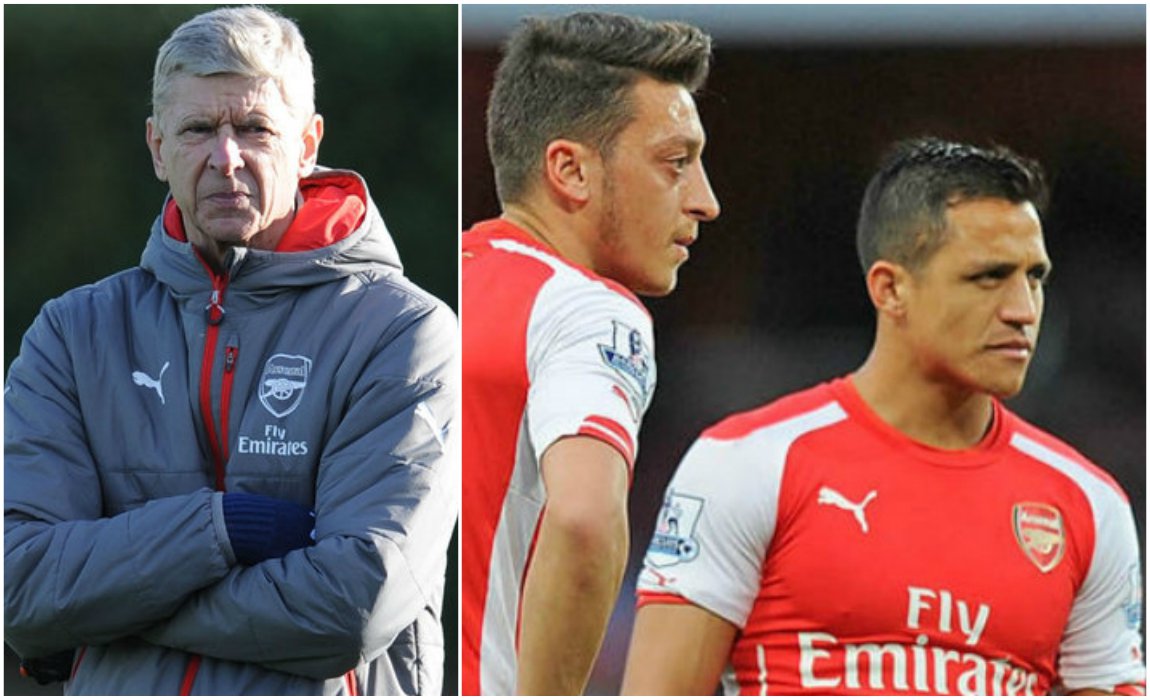 The North London club Arsenal are feeling the heat as former Barcelona star Alexis Sanchez and German winger Ozil have delayed their expected contract extension this summer.
Arsene Wenger and the club officials are keen on handing out new contacts to both the star players, with negotiations starting almost a year ago.
Sanchez and Ozil want to match the Premier league's top earners and are demanding more from the North London club.
Both Sanchez and Ozil have played a pivotal role in Arsenal's second spot finish last season and has stepped up their game to a higher pedestal this season. Wenger has been desperate to secure the long-term future of both his stars but the club has failed to reach an agreement with the duo over their huge pay rise demand.
It is believed that the fear of losing their star players have already set in at Arsenal and Wenger is now doubtful about his chances of holding on to the duo beyond 2018.
And Wenger hinted that the worst case scenario would be the club letting their contracts run out rather than selling them.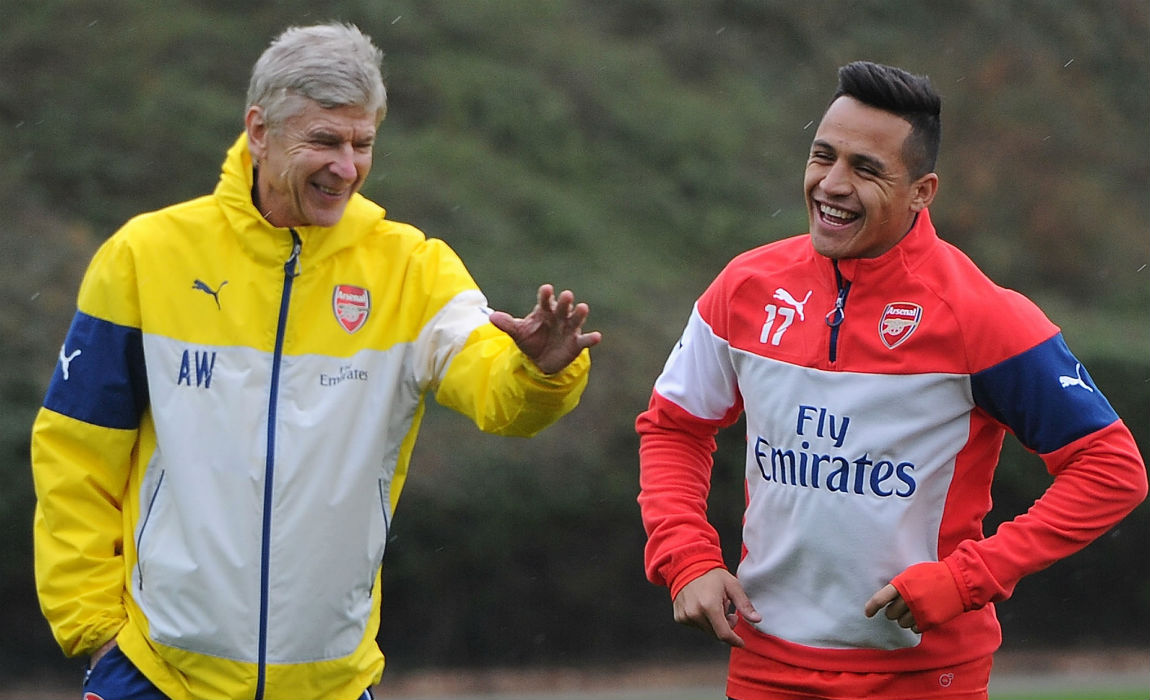 Earlier, this season, Wenger had said: "You're always asked the same things. But that doesn't quicken negotiations, the decision process."
"I'm not the only one who can decide. In this case it's between two parties. On my side, the best position is to negotiate."
"These players will stay for at least 18 months. Negotiations are private. We don't always need to explain."