Arsenal boss Arsene Wenger is worried about the recent dip in form of contract rebel Mesut Ozil. However this has not stopped the German from celebrating their 2-0 win over Hull City with a mysterious brunette on Saturday night.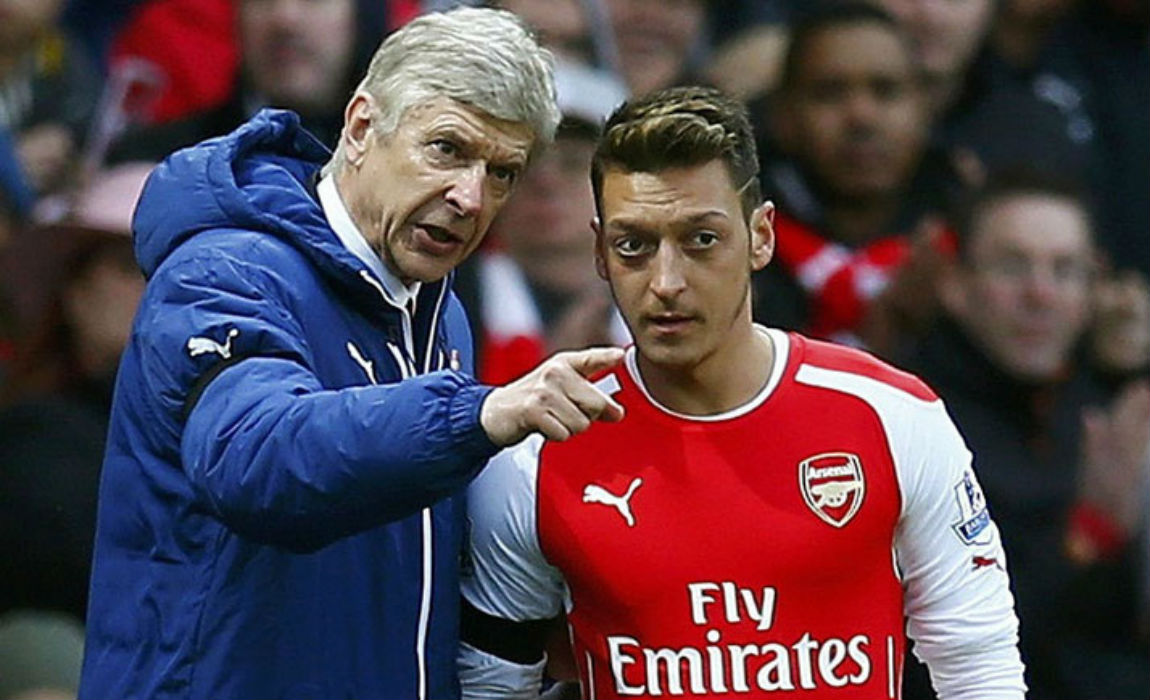 Gunners manager wants Ozil to up the ante during Wednesday's Champions League clash with Bundesliga giants Bayern Munich.
The German superstar Ozil failed to find the net during Arsenal's 2-0 win over Hull City on Saturday.
German playmaker Ozil has failed to score for more than two months as Arsenal saw them dropping out of the title race after a string of poor results.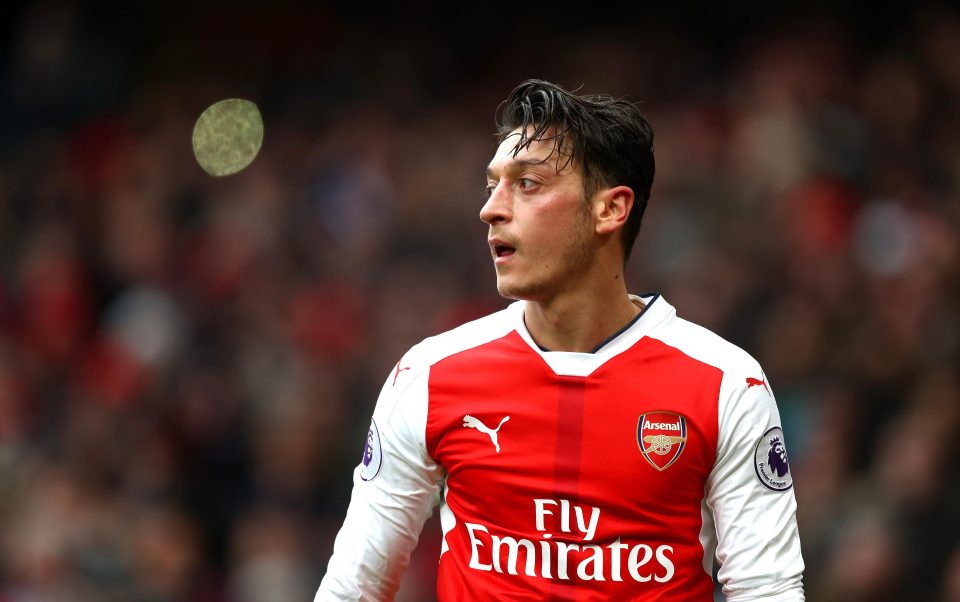 Ozil also drew huge criticism for his sloppy performance in Arsenal's 3-1 loss to Chelsea last week.
And after their win over Hull City, Arsenal playmaker Santi Cazorla was also spotted heading towards a Mayfair nightspot – donning just a single flip-flop!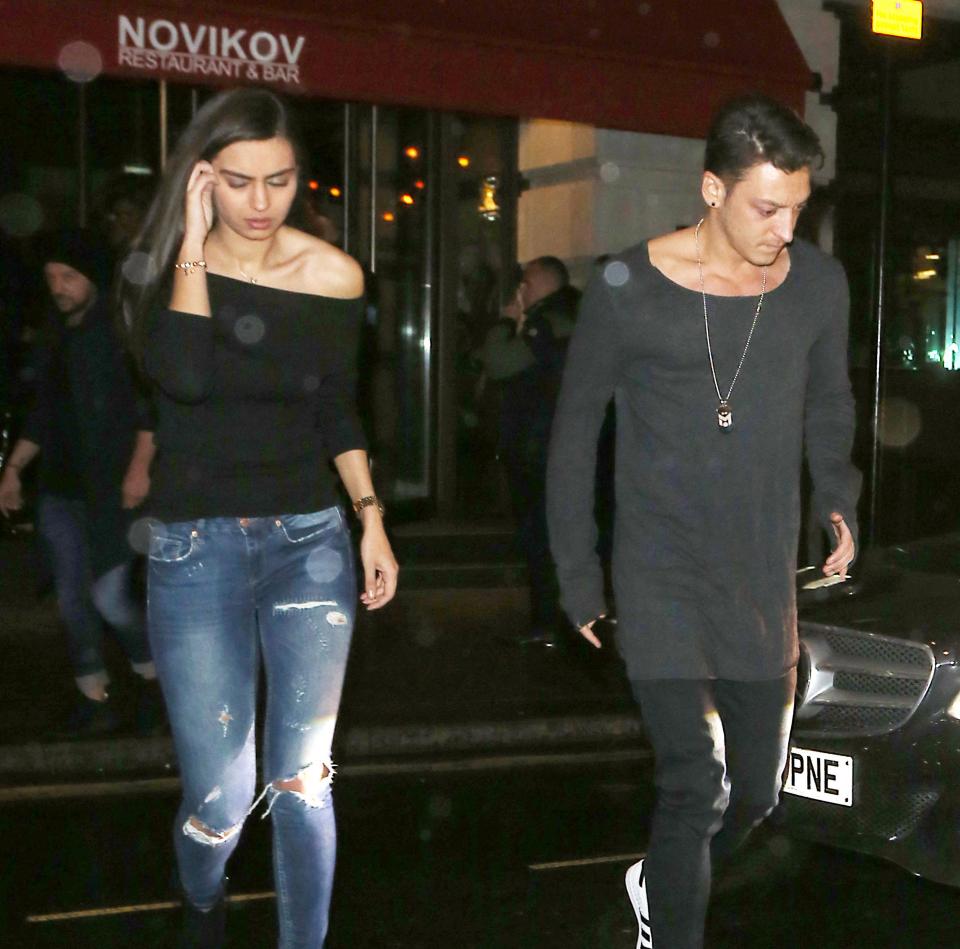 Sanchez guided Arsenal to a 2-0 victory with an incredible brace which took the Gunners third in the Premier League table.
And hours later contract rebel Mesut Ozil and Spanish playmaker Santi Cazorla visited the Novikov Restaurant & Bar, where they had enjoyed delicious either Asian or Italian all available under one roof.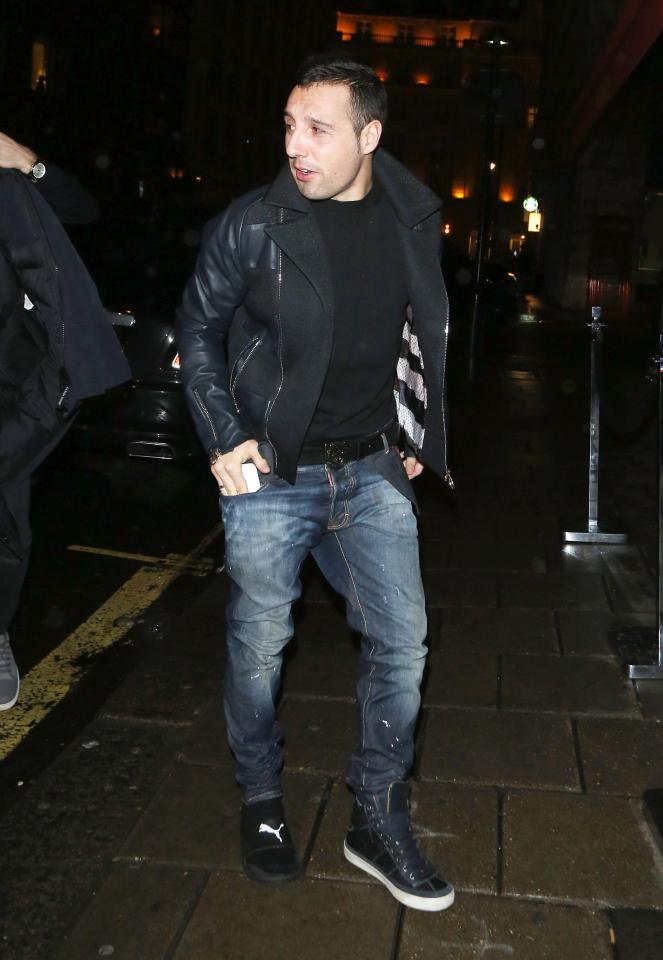 After having dinner, Ozil and his female friend got onto the German star's chauffeur-driven car, which drove them away.
Spanish superstars  Cazorla and Nacho Monreal were also spotted at the restaurant.
And Cazorla, who is out of action due to injury was seen sporting an unusual pair of shoes. He opted to wear a black trainer on his left leg and a Puma sandal on his right.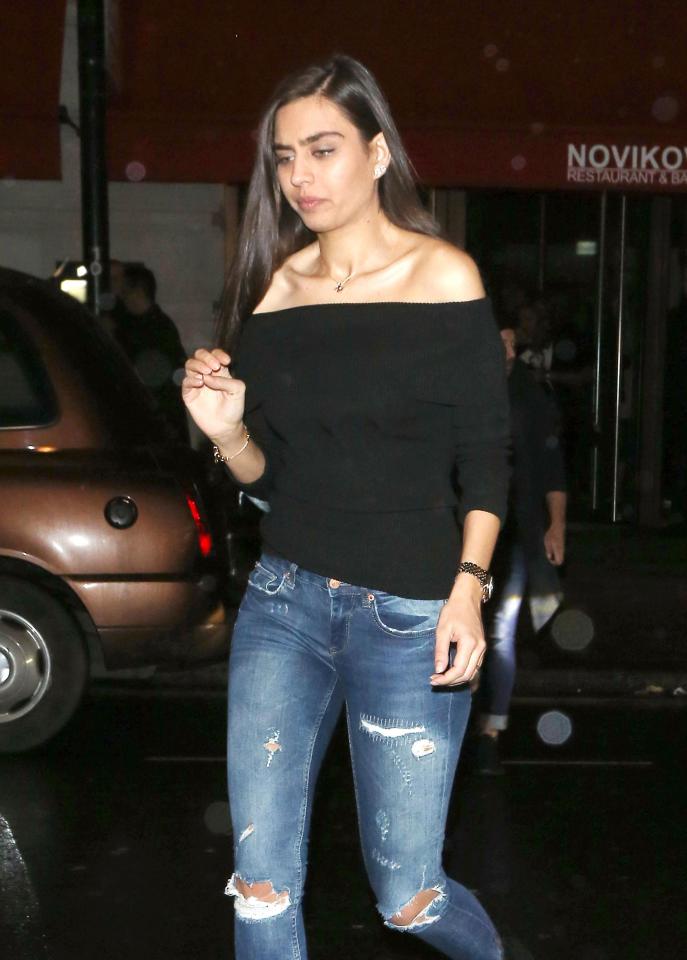 He had picked an ankle injury in October and has failed to feature in any of the matches since.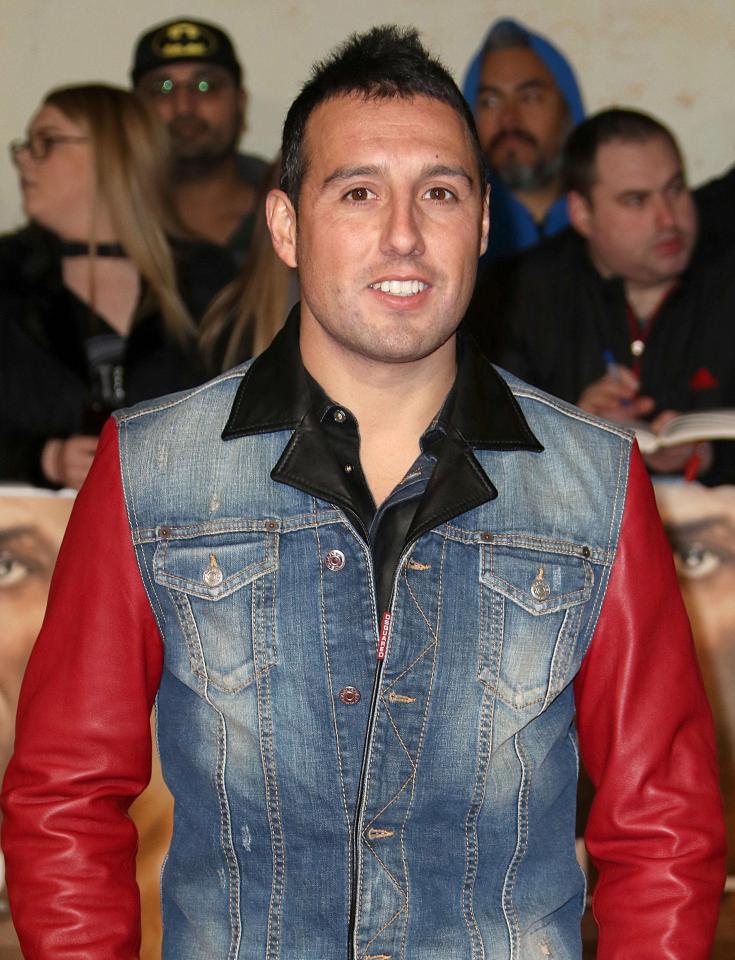 After initially spending three months out of action, it was assumed that he would make a comeback to strengthen the Gunners squad.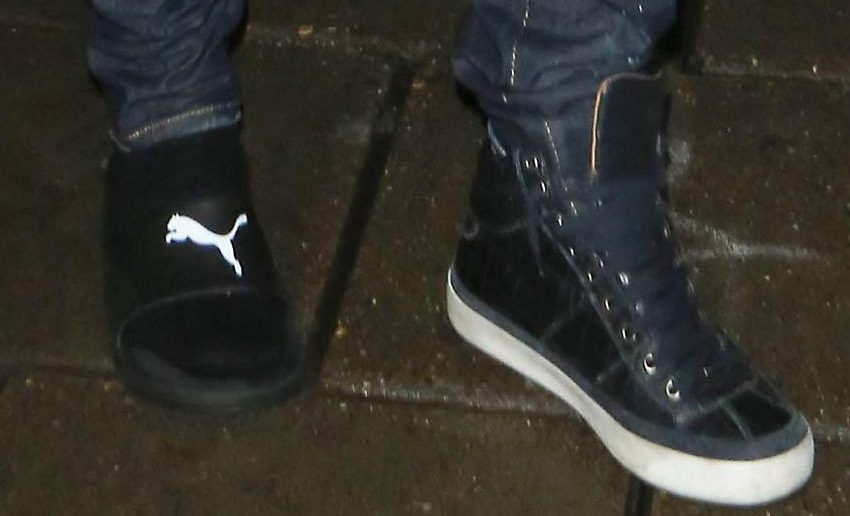 But Gunners boss Wenger revealed last night that Cazorla will have to go through a second operation and will be out for a longer period than it was earlier expected.