The stage is set for Villarreal on Wednesday evening. It is easily their biggest ever match in Gdansk as the Yellow Submarine will compete in its first ever European final.
But it will not be a cakewalk for the Spaniards as Manchester United, who are the favourites for lifting the Europa League trophy on the Baltic coast of Poland, stand in their way to European glory.
Villarreal can seek comfort in the fact that none other than Unai Emery is leading them at the helm for their most important match on Wednesday, but another Spaniard will be up for an 'audition' in the world capital of amber this week.
👀 Who are you supporting on Wednesday? #UEL

— UEFA Europa League (@EuropaLeague) May 25, 2021
Who is this player? For whom will he be auditioning at one of the most prestigious platforms in football? FootTheBall takes a look at this 'audition' and the subsequent results of it
PAU TORRES – A ROCK IN VILLARREAL'S DEFENCE
Pau Torres has been a consistent presence in Villarreal's defence this season along with Raul Albiol as the Yellow Submarine navigated its way to its first ever European final triumphing against the likes of Arsenal, Dinamo Zagreb and Dynamo Kyiv on their way to the title decider in the Europa League.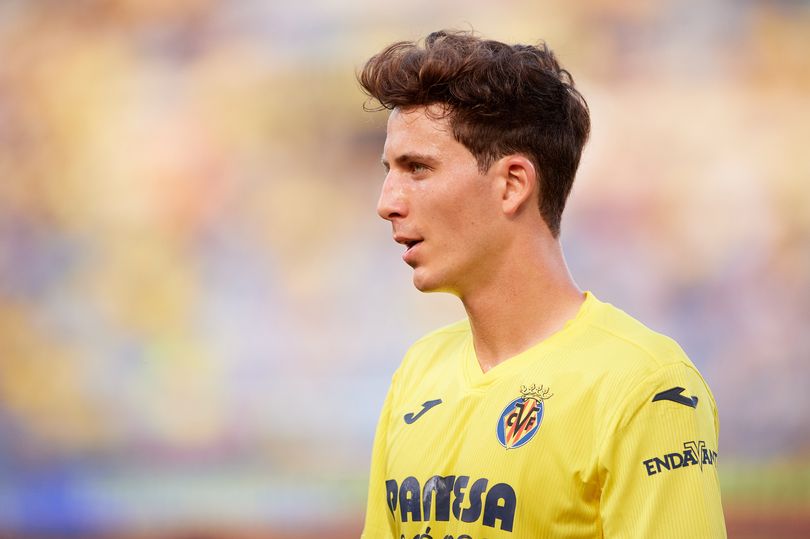 Torres has delivered exceptional performances throughout the season and has even been named by Luis Enrique in the Spain squad for Euro 2020. Even though Aymeric Laporte and Cesar Azpilicueta have more experience, Torres will be playing a role in La Roja's defence this summer, albeit a reduced one.
But his real test, one can say the litmus test will be the Europa League final – where he will be squaring up against potential employers Manchester United.
Torres is aware of the threat that the Red Devils pose to Villarreal and is relishing the opportunity of playing against one of the best teams in the world. His entire focus will be on neutralising the frontline of United that contains names like Edinson Cavani, Marcus Rashford and rising star Mason Greenwood.
TORRES EXCITED TO FACE MAN UNITED
On his appearance on the Pure Football Podcast, the 24-year old was quoted as saying: "When I hear the names of important strikers, what I want to do is to face them" .
"The same thing happened to me in my first games against Real Madrid, Barcelona… I knew that I would face very good players and the only thing I have in mind is that I will face very important players and that way know where my level is".
"Manchester United have world-class players in all positions. It will be a test to measure just where Villarreal is at this moment, to see if it is prepared to achieve great things".
"I am one of those who think that the final is here, that we have to prepare for it very well because we are playing against the number 1 candidate to win the title, and that we also have time to prepare well for the final".
Manchester United are in dire need of a centre-back who can be relied upon to partner captain Harry Maguire in the heart of defence next season if they plan to challenge for the Premier League.
And Pau Torres may well be the answer to Ole Gunnar Solskjaer's troubles at the back for United. Therefore, this match between Villarreal and United is a 'match made in heaven' as it will effectively be Torres' dress rehearsal before his potential move to England this summer.
TORRES ON RUMOURS OF MAN UTD TRANSFER
The 24-year old however is right now only focusing on the final on Wednesday. He said "For now I only think as a player dressed in yellow, I see my life linked to this club. For now I have a contract here [until June 2024] and I do not see beyond this final or what may come this summer".
Torres' compatriot Juan Mata has praised the Villarreal defender, calling him one of the standout players in Unai Emery's squad this season.
Manchester United view the former Malaga player as a summer transfer target along with Real Madrid's Raphael Varane. Talks are reportedly underway with the French centre-back's representatives and a final decision regarding Torres will be taken by the club hierarchy after his 'audition' in the 2021 Europa League final