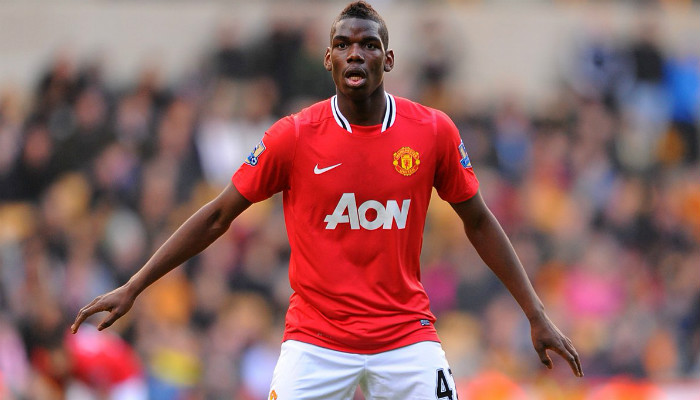 Paul Pogba is set for a record transfer to Manchester United, this time the home coming will be close to £100 million from Juventus.
According to Daily Mail, the deal was agreed on Thursday night between the two clubs.
Pogba who left Old Trafford for free in 2012 will return as the signing of the season which smashes the British mark by a whopping £40 million.
United are eager to parade their new signing – who completed a medical in Los Angeles and will wear the No 6 shirt – and are set to officially announce his arrival.
The deal for the 23-year-old France midfielder is expected to be formalised on Friday after Pogba's agent Mino Raiola held further talks with Juventus officials and lawyers in Turin on Thursday afternoon.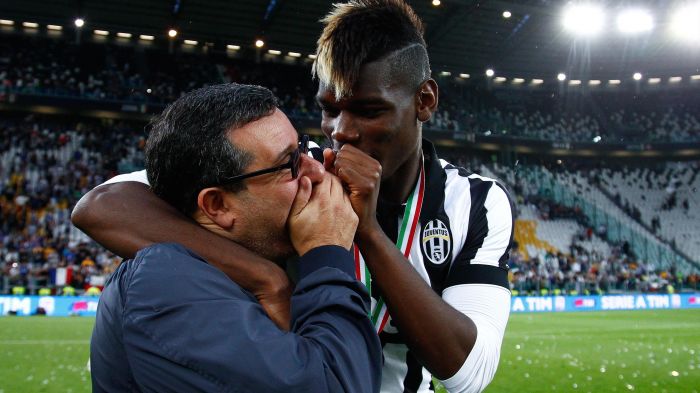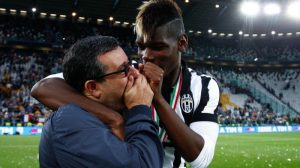 United will also pay Pogba's agent Raiola £20m as part of the package, with Juve agreeing to pay a sum of around £4m to the Italian-born Dutch agent.
Juventus will announce the fee at £84.3m on account of the tax they are due to pay on the transfer. The current world record transfer fee is the £86m paid by Real Madrid to Tottenham for Gareth Bale in 2013.
Pogba is due to have a medical in Los Angeles after his recent holiday in Florida before signing a five-year contract worth £290,000 a week. The add-ons will include a bonus to Juventus should he renew his contract at United and another should he win the Ballon d'Or.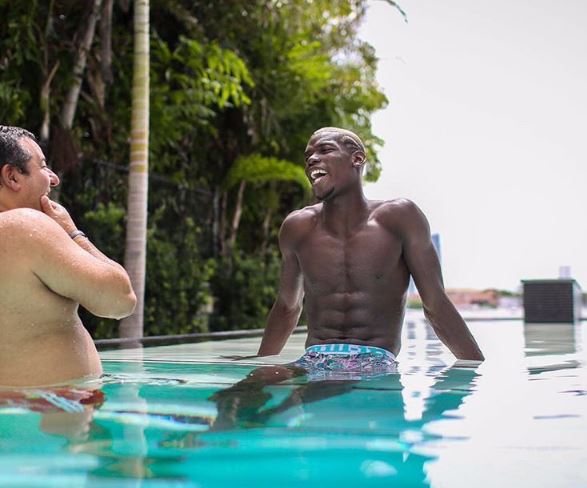 Pogba left Old Trafford in July 2012 after the then United manager Sir Alex Ferguson refused to agree to Raiola's demands for an improved contract. Juventus paid them just £800,000 in compensation.
The United kit manufacturers have seemingly confirmed that Paul Pogba's transfer from Juventus to United is done after they released this video today, featuring Pogba, Old Trafford and United super-fan, the grime artist, Stormzy.
Don't believe everything you read in the papers.
It's all just blah, blah, blah. #FirstNeverFollowshttps://t.co/hJyjHuyUMM

— adidasfootball (@adidasfootball) July 28, 2016
"Don't believe everything you read in the papers," a hooded, but laughing Pogba was seen saying before enjoying a quick kickabout.
The video cuts from Pogba to a billboard showing the United crest and the word 'blah' – a word used by Pogba's agent Mino Raiola in a tweet sent last week.