Manchester City just defeated PSG to enter The Champions League Finals for the first time in their Clubs History. In the 180 minutes across the 2 legs of the tie, Sterling just managed to play 8 minutes in total. This shows how Sterling under Pep Guardiola has dropped down the pecking order at Manchester CIty. Raheem Sterling was the first name on Guardiola's City side but after a string of poor performances, he has barely started for Manchester City.
DOES GUARDIOLA NOT TRUST STERLING ANYMORE?
Guardiola has not played Sterling as much as Sterling would have wanted, benching him for both the key games against Paris Saint Germain.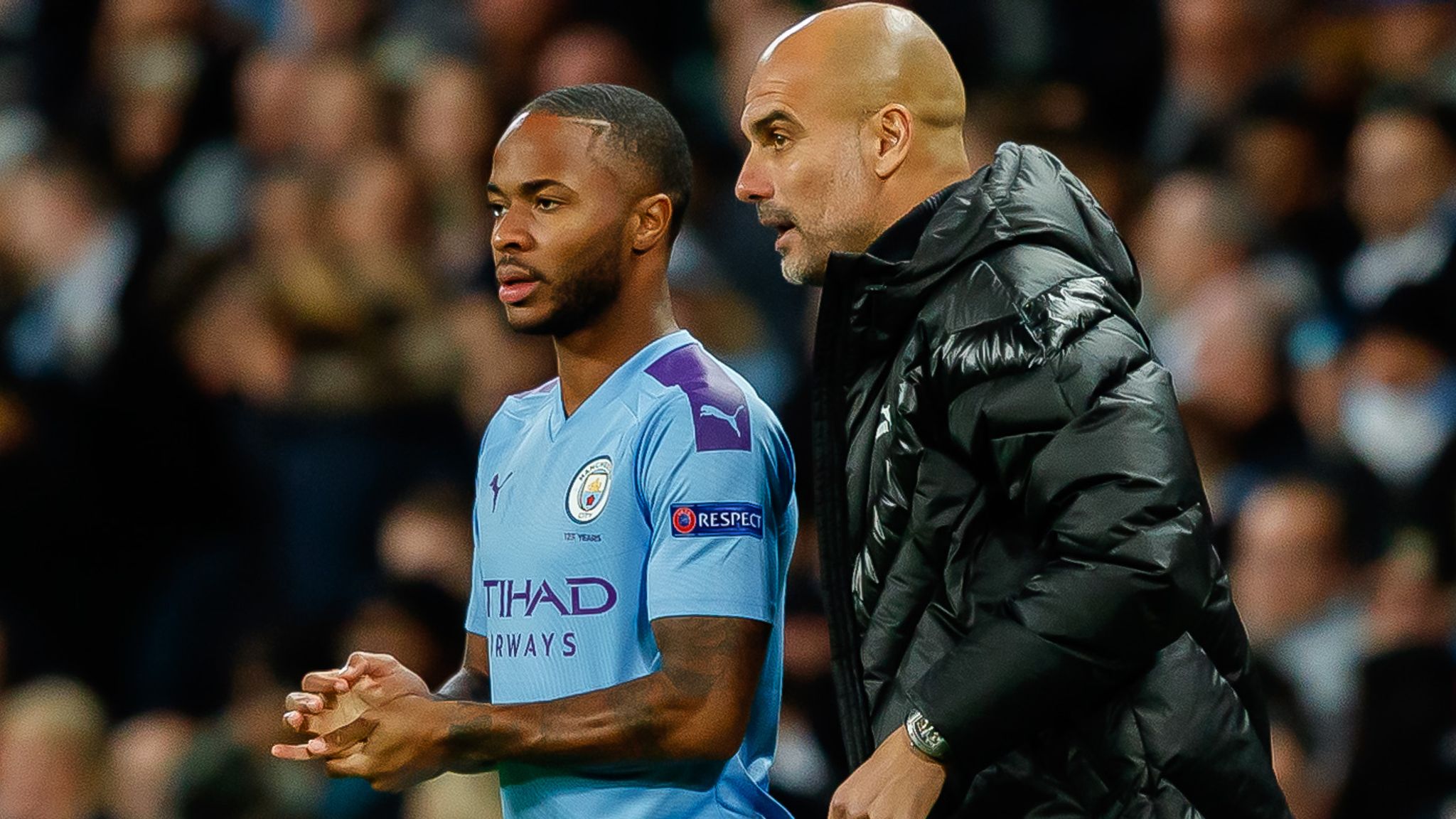 But in an interview in April before the FA Cup game against Chelsea, Guardiola revealed that he has not lost faith in Sterling yet and that he needs to work harder to earn the starting place he has lost.
🗣 | Pep Guardiola on Raheem Sterling:

"Raheem [Sterling] has been so important in the period since we arrived. Nothing we have done so would have been possible without him, he is an important player…"

[via @ManCity] pic.twitter.com/SrPJvVWkEG

— City Chief (@City_Chief) April 9, 2021
In an interview he said "The trust with Raheem is intact,It is the same as when we arrived here."
"[The only reason] why he has played less is because there is Gabriel (Jesus) sometimes or especially Phil (Foden) or Riyad (Mahrez) and they are at a top level, scoring goals and being decisive in the final third.
"He has to have confidence. He has the confidence of all of us, he has to have it. Because the quality is there. I cannot give the players confidence.
"They have to have it for themselves to give me the confidence to be selected.
"I have said many times what we have done over these incredible years, with the amount of titles, breaking records in the process… Raheem is key.
"He was a key player and is a key player. But in this moment Phil is playing really well and Riyad is playing really well."
This clearly shows that Pep Guardiola has not lost his trust in Sterling, he is just using other players as competition for Sterling to up his game.
THE ALTERNATIVE PERSPECTIVE
Sterling has probably been one of the best players alongside Kevin De Bruyne after Pep Guardiola, scoring 20 PL Goals in his best ever season, topping his previous record of 6 Goals.
Sterling has been one of the top marksmen and Guardiola has always relied on Sterling to score a goal in a clutch moment, but this season Sterlings Form took a huge hit and he has not been half as good as he used to be.
Raheem Sterling:

"Nobody wants to lose or accepts losing. That is the biggest thing I have learnt here and I carry with me, not just in football but in anything, just that winning mentality to constantly want to win and not take defeat for an answer."

[via @TeleFootball] pic.twitter.com/ojvgM3VvKO

— City Xtra (@City_Xtra) April 24, 2020
Despite of scoring 9 goals during the start of the season, as the season progressed, it seemed like Sterling used to be lost and wasn't as involved in the game as much as Guardiola would have wanted him to be. He has failed to score for the last 17 games for Manchester City and by his current status in the pecking order, it does not seem like he is breaking this deadlock anytime soon.
Phil Foden's #MCFC stats at the age of 20:

– 93 games
– 21 goals
– 16 assists

🌟🌟🌟 pic.twitter.com/ulXf2YD11H

— Oddschanger (@Oddschanger) January 3, 2021
Another one of the reason of Sterling losing his place in the pecking order is the long awaited emergence of Phil Foden and the impeccable form of Riyad Mahrez. Phil Foden assisted the second goal in last nights match while Mahrez scored both the goals. Foden has  scored 20 goals in all competitions this season including a goal in each tie against Dortmund. It is going to be a long road for Sterling to find his form even with The Euro's coming this summer and players like Sancho, Rashford and Callum Hudson Odoi gunning for his spot in the starting 11.