The long wait is over. A month without football actually feels like an eternity after the continuous stream of matches since sporting activity resumed last summer. How badly the fans crave for high scoring encounters, nail-biting finishes and those sleepless nights for a football match.
The regular football season is about to begin but we were already served with an appetizer in pre-season. The legend says don't read too much into the pre-season but for a keen football fan, pre-season sometimes serves as the indicator for what's to come in the new season.
The squad had a morning workout on the fifth day of training this week at Real Madrid City as Carlo Ancelotti's charges, who face their second pre-season outing on Sunday against AC Milan (6:30pm CET), continued their fine-tuning ahead of the LaLiga kick-off. pic.twitter.com/UFkXPNfymZ

— Real Madrid Info ³⁴ (@RMadridInfo) August 7, 2021
Two mega-events in Euro 2020 and Copa America entertained us wonderfully in the summer. Following which players got a one month break which has major significance as it represented a crucial recovery time for the players. To give more emphasis, Liverpool star winger Sadio Mane had a month-long break for the first time in three years. The pandemic and the extended season meant the players had little to no vacation and pre-season last year. With recharged batteries and renewed energies, the players came into this year's pre-season.
Pre-season generally presents a chance for the manager to assess his options. Put his new tactics on the field and try them. What better way for the transfer recruits to gel with their new teammates than the pre-season camp. It also provides a way for the injured players to get back into the fold. Youngsters hoping for a chance to impress the manager would be buzzing for pre-season to start.
Any player caught your eye from the pre-season friendlies?#FPL pic.twitter.com/iaXECN3A6I

— Fantasy Premier League (@OfficialFPL) August 2, 2021
This year those involved in the Copa and Euros had an extended break. Since the show must go on, the others stepped up. We discuss the key takeaways to be taken away from this pre-season.
EUROPE IS THE PLACE TO BE
Generally, pre-seasons offer a good chance for teams to go global. Popular football teams will tour different countries to interact with their ardent followers outside of their countries. Asia, Australia and North America are general hotspots for the European Elite for commercial reasons. International Champions Cup was a tournament that pits various teams in neutral locations in a cup-like format.
These countries are the places where maximum revenue is generated for the clubs. China's huge population helps in garnering the media money. For fans, it's be a dream come true to watch their stars dazzle on their grounds. The interactions and various programs organized by the clubs would also expand the reach of the club and attract new fans.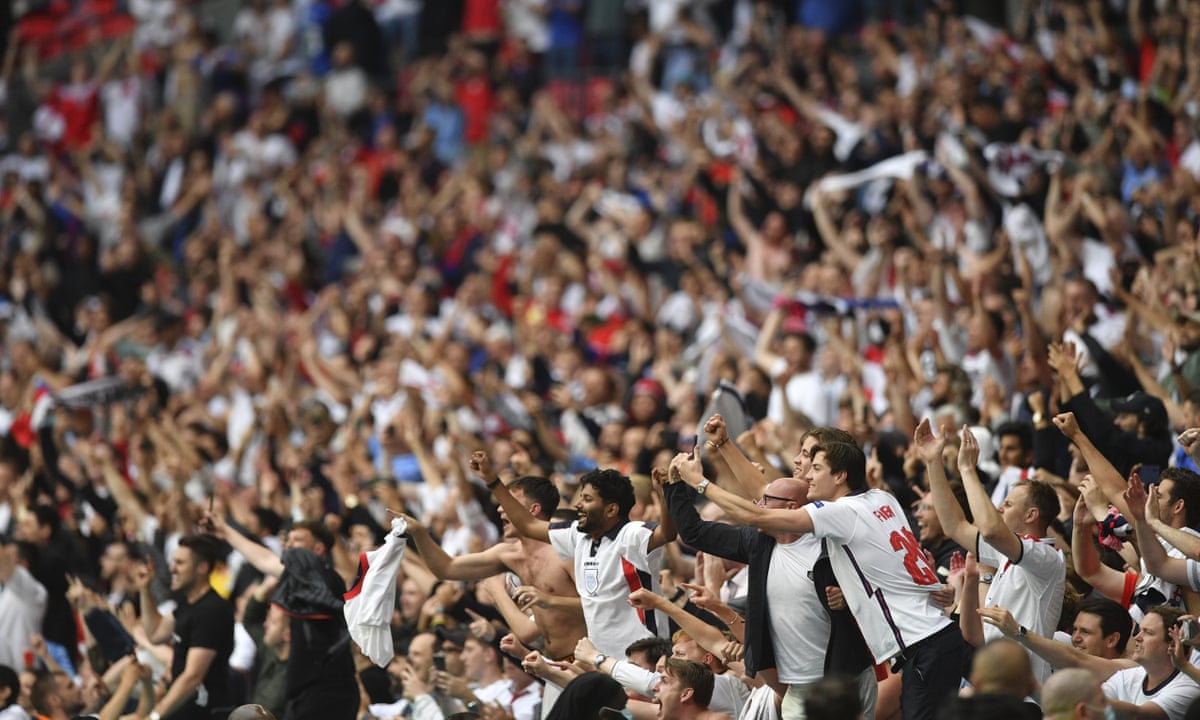 Thanks to the pandemic, the general pre-season practices were thrown out the window. Travel restrictions imposed between countries made travel impossible in the summer. Apart from those, players were forced to undergo quarantines and needed to stay in bio-bubbles. The ones running the clubs decided to change the pre-season to suit the current situation. Many clubs resorted to playing local friendlies and only visit those European countries where the Covid situation has become somewhat subdued
One major relief for the clubs is the reentry of fans into stadiums. With normalcy slowly returning to life, fans are also coming back to the grounds. Test matches were conducted last season yielding good results. The governments are more than confident of conducting the games safely. Hence, even the pre-season games are sold out as fans are eager to catch a glimpse of their favourite team.
ROUGH WATERS
The close season saw many managerial changes happen. Even for the existing ones, there were a few shocks in the pre-season. Real Madrid welcomed Carlo Ancelotti back after Zinedine Zidane left. Los Blancos in a transitional period bank on Ancelotti's experience to put them back on track. The Italian tactician missed a lot of his starters but his Madrid side were still looking strong. But Steven Gerrard's Rangers showed no mercy as they ran out 2-1 winners. The Scottish Champions made Ancelotti know the gravity of his task in his second spell.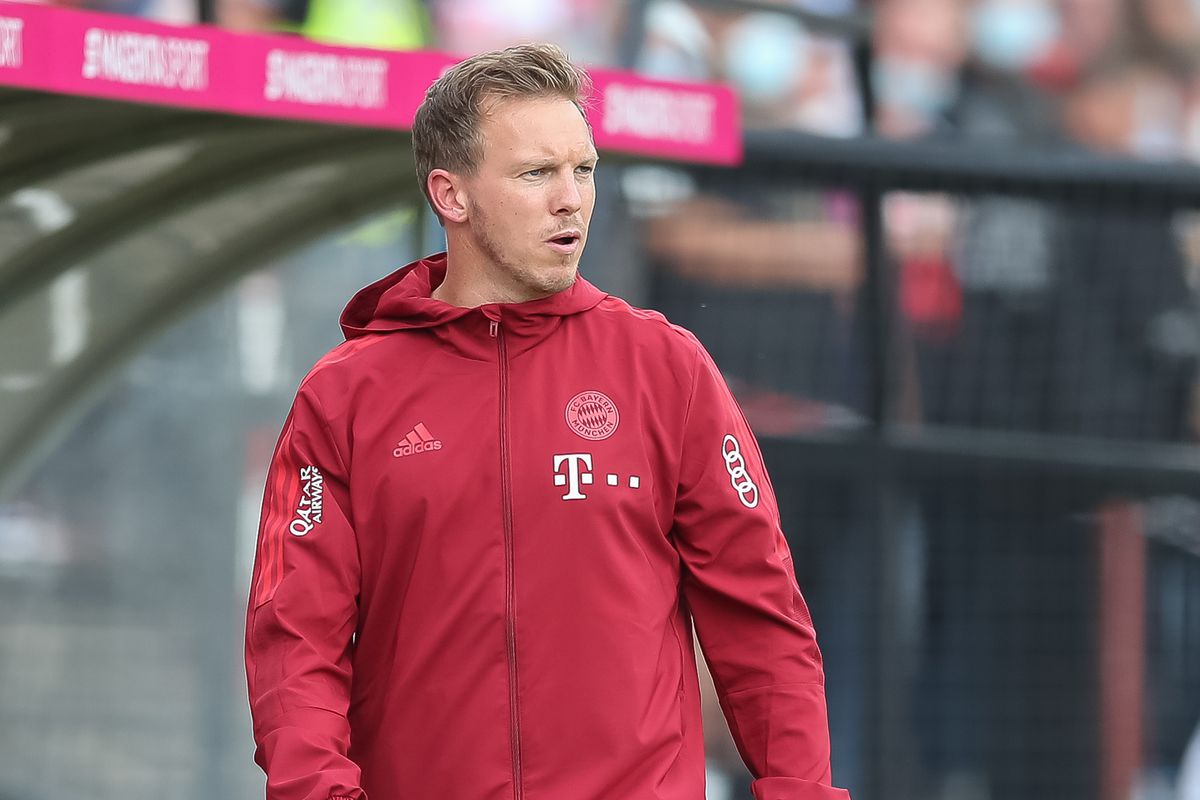 Julian Nagelsmann took over Bayern Munich following Hani Flick's exit. The German manager walked into the club that had an unparalleled monopoly on the Bundesliga. He has the best squad in Germany available at his disposal. But the young manager has had a tough pre-season. With many of the stars missing he had to make do with youngsters. Koln inflicted a 3-2 loss on his debut before a draw with Ajax. Two losses to Gladbach and Napoli followed. Winless in four games, he is trying various formations but Nagelsmann now knows life won't be easy in Bavaria given the massive expectations on him.
Ole Gunnar Solskjaer experienced the blues as well. His Red Devils were beaten by Queens Park Rangers in a high scoring friendly. United's makeshift backline was horribly exposed, giving Ole more food for thought. Liverpool were beaten by Hertha Berlin in their preparations. Overall, the big clubs had a rough start to their preparations and must up their ante before the season begins.
SOME DRAMA
Pre-season always coincides with the transfer window. So the drama induced is natural with so many shocking moves happening. Even without the drama, this window has produced some mind-blowing moves. Especially, free agents have delivered more joy than ever this time.
The first one to kick this madness off was Georginio Wijnaldum. The Dutch midfield dynamite didn't extend his contract at Liverpool and was close to joining Barcelona. A last-minute offer from PSG changed the situation and he chose Paris instead. PSG weren't done there as they picked two more free agents expertly.
Euro winning goalkeeper Gianluigi Donnarumma was snapped from AC Milan and Real Madrid's legendary captain Sergio Ramos was also lured. The club are also on the verge of finishing off arguably the greatest ever transfer window by signing Lionel Messi on a free transfer in a major coup.
ÚLTIMA HORA | Leo Messi no seguirá ligado al FC Barcelona

— FC Barcelona (@FCBarcelona_es) August 5, 2021
Messi became the greatest free agent this week as talks with Barcelona failed. He left the club just before the pre-season as La Liga rules didn't let him re-sign with them. Barcelona need to respond better as they have picked up Sergio Aguero, Memphis Depay and Eric Garcia but are yet to register them due to financial constraints.
The pre-season transfer drama has arguably peaked in England. Harry Kane is being touted as Aguero's replacement at Manchester City. The move won't be an easy one as a monumental transfer fee might be involved. Kane though has his heart set on a move to the Etihad stadium. At the start of Tottenham's pre-season, he skipped training sessions to force a move. Though it didn't have a significant impact till now, time will only tell what becomes of this saga.
This pre-season would be remembered for all the wrong reasons by Leicester City fans as they lost Wesley Fofana to a long term injury in a friendly.
A NEW TREND?
Football is a relentless sport that demands the highest intensity from all the players for 90 minutes. Sometimes the game happens at such a speed that you might miss a goal if you blink at the wrong time. Expecting such high intensity from the returning players in pre-season is impossible.
The friendlies take place on a lighter note with the aim of getting some minutes under the belt. Slowly but steadily the players build their match fitness. Sometimes two different XI's play each half.
Liverpool confirm four pre-season fixtures with 'mini games' twist #LFC https://t.co/q0lTBdBg6o

— Liverpool FC News (@LivEchoLFC) July 12, 2021
This pre-season, Liverpool have taken this concept to a whole new level. Instead of the usual 90 minute game with two different XI's they have conducted mini-games. They kicked off their pre-season with two 30 minute games against Wacker Innsbruck and VfB Stuttgart on the same day. These games took place continuously as two different teams were used. Another 60-minute exercise followed against FSV Mainz. They recently finished a double header against Bologna. Two games of 60 minutes each followed each other in quick succession.
Liverpool chose this approach to make use of their large squad and also to welcome back key figures like Virgil van Dijk, Joes Gomez and Joel Matip from long term injuries. This method yielded good results for them as they were able to give some quality minutes for every player. This might be a perfect example for other clubs to build their pre-season in the coming years.
WHAT ELSE IS ON THE MENU?
As the season is fast approaching the friendlies are drying up. This weekend is the last time many teams are stepping out with good intentions for the opponents. If one cannot wait for competitive action to begin, one can tune into Champions League qualifiers.
📢 #RangersFC manager Steven Gerrard has tonight issued a rallying cry to the club's supporters to get behind his side as they look to overcome a 2-1 deficit to Malmo in Champions League qualifying.

Read more from the manager 👇

— Rangers Football Club (@RangersFC) August 3, 2021
Rangers take on Malmo at Ibrox this Sunday for a spot in the world's biggest club competition. The newly crowned Scottish champions trial Malmo by a goal as they go into the second leg following a 2-1 reverse. With a full crowd, expect a cracker of a match at Ibrox.
Many domestic cup competitions like Coppa Italia, Carabao Cup are also underway for the viewers to catch some active football.
With so many hopes and expectations, the new season is about to begin. Thank you pre-season and don't fail to entertain us 2021/2022.