The summer transfer window has been full of surprises and drama. A few of the biggest names in football have switched allegiances and the deadline day was a rollercoaster of emotions for the fans around the world. Now that the window has ended, the question arises, how did the champions of England fare this summer.
Did they get everyone they needed, did they sell their dead weight and how was their overall business in the market? FootTheBal takes a look at the transfers made by Manchester City and gives the final verdict of their performance in this window.
INCOMINGS
JACK GREALISH – ASTON VILLA
KAYKY – FLUMINENSE
SCOTT CARSON – FREE
Jack Grealish was Manchester City's record signing as they bought one of the best English players out there. His exponential growth at Aston Villa from playing in the EFL Championship to dominating the English top-tier has earned him this move and rightly so. Although more than £100 million might seem too much for Grealish, we live in different times right now and this window is evident that the average transfer fees in Europe will skyrocket in the next few seasons.
Jack Grealish has made a great start to his spell at Manchester City after putting up good performances in their opening games. He is also the kind of player that is made for Pep Guardiola's system since his versatility and creativity on the ball can add the cutting edge to their front line. Jack Grealish is not a player they needed at the moment but if he is a long-term project of Manchester City, he can lead this team to great things in the coming years.
Other than Grealish, Manchester City didn't bring any big names to their inventory. They did sign an exciting prospect this summer. Kayky, the 18-year-old Brazilian right-winger was showing great promise in Fluminese for the past couple of years and City have made a smart investment by signing Kayky. Although no one has heard of him yet, he is destined to make headlines when he reaches his prime and the fans have already dubbed him as the 'Next Neymar'. City have paid around £9.00 million for the youngster which is pennies compared to his potential.
Scott Carson has been with City on loan since 2019. Manchester City have finally added 35-year-old keeper as their official player after his contract ended with Derby County this summer.
OUTGOINGS
SERGIO AGUERO – BARCELONA (FREE)
ERIC GARCIA – BARCELONA (FREE)
JACK HARRISON – LEEDS UNITED
ANGELINO – RB LEIPZIG
LUKAS NMECHA – WOLFSBURG
YANGEL HERRERA – RCD ESPANYOL (LOAN)
PHILIPPE SANDLER – ESTAC TROYES (FREE)
PATRICK ROBERTS – ESTAC TROYES (FREE)
The fans were disappointed to see their legend, Sergio Aguero move to Barcelona and he didn't end his career at Manchester City. Aguero's fitness has been a major concern for the club in the last 2 seasons which is why he wasn't offered a contract extension. The player also said he wanted to play at Barcelona alongside Lionel Messi.
Manchester City lost another player to Barcelona this summer with Eric Garcia joining back to his boyhood club. Garcia was left out of contention with Stones and Laporte's prominence and after the signing of Ruben Dias, it was pretty clear that Gracia was not part of Manchester City's future plans. The club did well by off-loading the centre-back and it is a move that is beneficial for all the parties involved.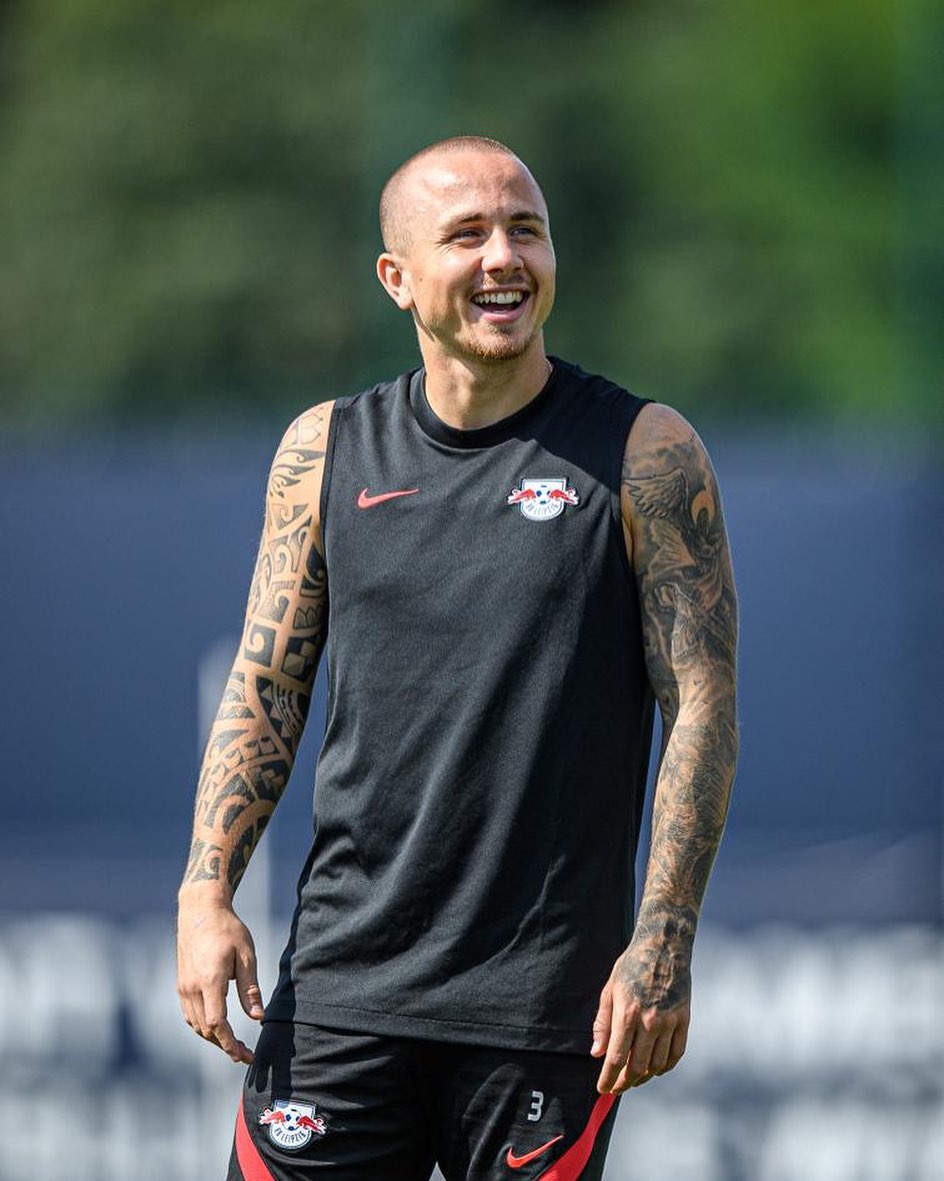 Angelino and Jack Harrison have been on loan spells on RB Leipzig and Leeds United respectively. Angelino is a first team regular at Leipzig and his performances had a major impact on the team's great run last season. Jack Harrison helped Leeds have a great promotional season and since he gelled well with Bielsa's tactics, his move was made permanent. Both these players are great talents in their own right and would benefit a lot more at their new clubs instead of sitting on the bench for Manchester City.
Lukas Nmecha was a promising product from City's Youth system but after a few loan spells around Europe, City have decided to let him go. Nmecha joined Wolfsburg to help them in their resurgence in the Bundesliga for a fee of around £7 million. Yangel Herrera spent 2 years on loan with Granada and City still thinks he needs more time before he hits his prime. Yangel Herrera has joined RCD Espanyol on a season long loan. Philippe Sandler and Patrick Roberts have run out of their contracts and joined ESTAC Troyes in their promotional season in Ligue 1.
FINAL VERDICT
Manchester City already had a great squad with ample of depth before this summer. The only place they were lacking was the centre-forward position. City has been playing their wingers and other players in the false 9 position since Aguero was injured for a long time. City's priority was to buy a striker and they have failed to do so. They tried signing Harry Kane all summer but failed to do so in the end.
It was incredible to see the reception from the Spurs fans on Sunday and to read some of the messages of support I've had in the last few weeks. 👏⚽

I will be staying at Tottenham this summer and will be 100% focused on helping the team achieve success. #COYS pic.twitter.com/uTN78tHlk1

— Harry Kane (@HKane) August 25, 2021
They could have used their time and resources by looking at multiple options but in the end, they are left with no new signings in that position. With Jack Grealish in, there are too many wingers and attacking midfielders. After Kevin De Bruyne and Foden return from their injuries, Bernardo Silva is going to find himself on the bench. They could have off-loaded players they don't necessarily need and this could have also helped them with their Financial Fair Play rift with UEFA.
Manchester City had a rather somber window this time around after only making 1 major signing and failing to bring in the players they needed. Guardiola will have to alternate between Ferran Torres and Gabriel Jesus who might play consistently well throughout the season. Overall, Manchester City have had better summer windows in the past and the fans are surely not happy with their performance this time around.
RATING – 4/10