Prime Minister Of India, Narendra Modi received a special gift that would turn any football fan super jealous.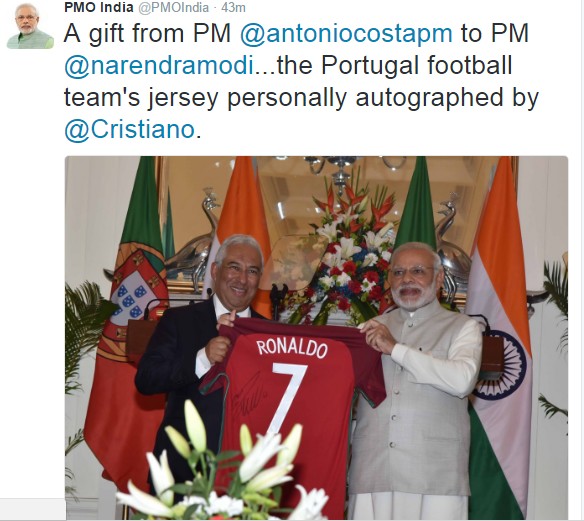 PM Modi received a jersey of Real Madrid superstar Cristiano Ronaldo from Portugal Prime Minister António Costa on Saturday.
Portugal PM António Costa visited India to take part in a meeting with Indian Prime Minister Narendra Modi and discuss bilateral issues.
In return PM Narendra Modi gifted Costa an English translation of a book written by his father – the renowned writer Orlando da Costa, who's partly of Goan descent.
Prime Minister of India, Mr. Narendra Modi has from time to time has encouraged the nation to promote football in India.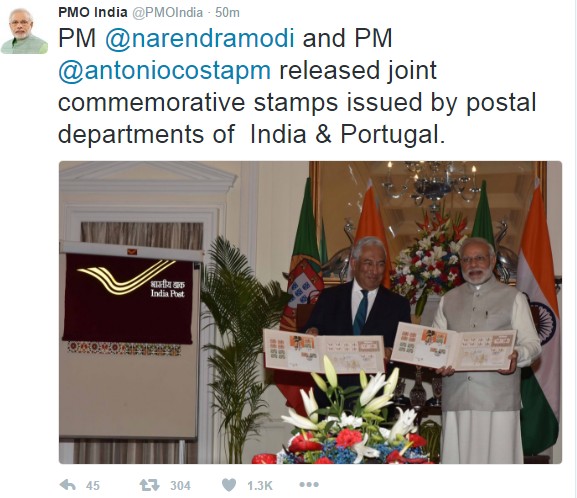 In 2016, during his monthly 'Mann ki Baat' radio programme, PM Modi had said: "India had a good run in football earlier but that is not the case now. Our rankings are also very low," he noted before going on to stress how the 2017 U-17 World Cup has to be seen as a major landmark in popularizing the game.
"India is going to host under-17 FIFA World Cup in 2017. It is an opportunity for us to instil our youth with passion of football. I believe that FIFA Under-17 World Cup is a big chance for us to present brand of India on global level," he further added in his monthly 'Mann ki Baat' radio programme.
"I see that our youth is enjoying football like EPL (English Premier League). Its important to take football to every village and FIFA U-17 is a great opportunity. I would like every youth of the country to become ambassador of 2017 FIFA Under- 17 World Cup."
And for Cristiano Ronaldo, the year 2016 has been the best in his footballing career.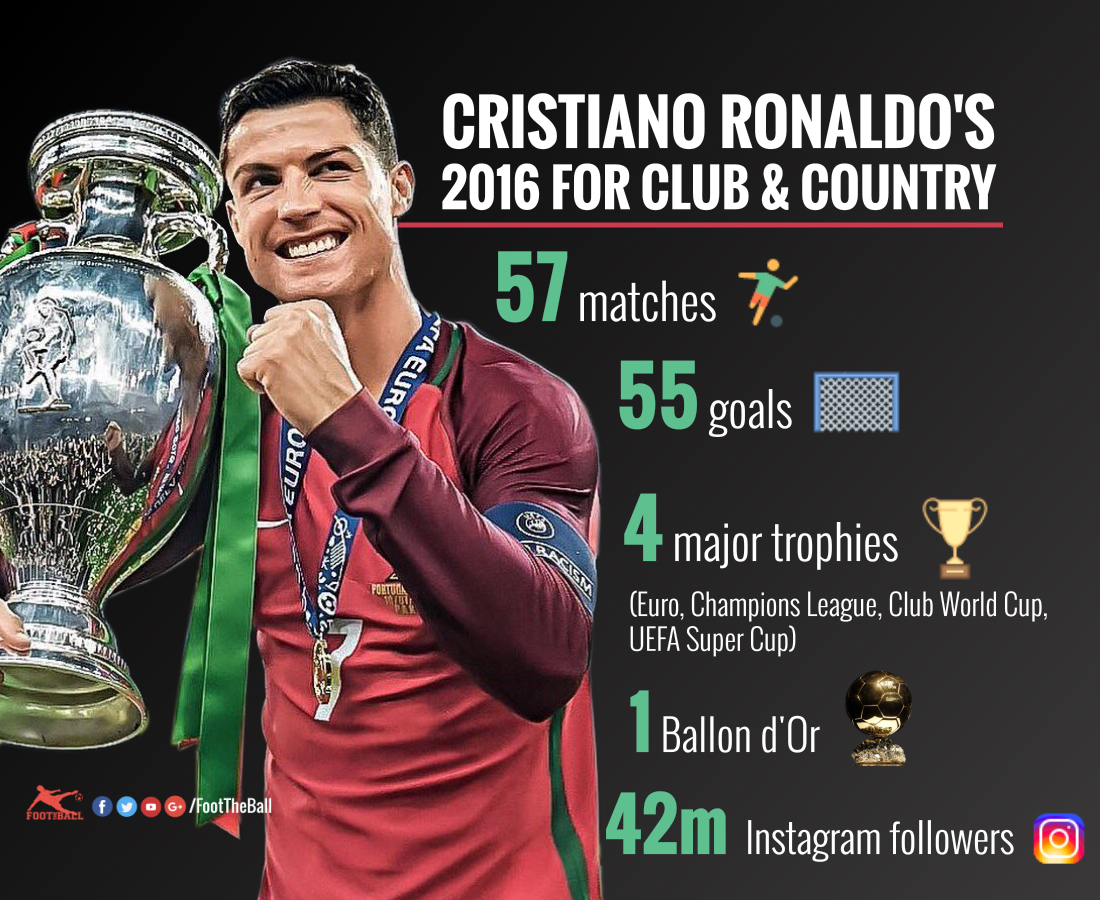 Cristiano Ronaldo is the favourite to beat Lionel Messi and Antoine Griezmann to FIFA's Best Player Award which will be presented in Zurich.
Ronaldo's remarkable year which was filled with success will surely see him through as the winner on Monday.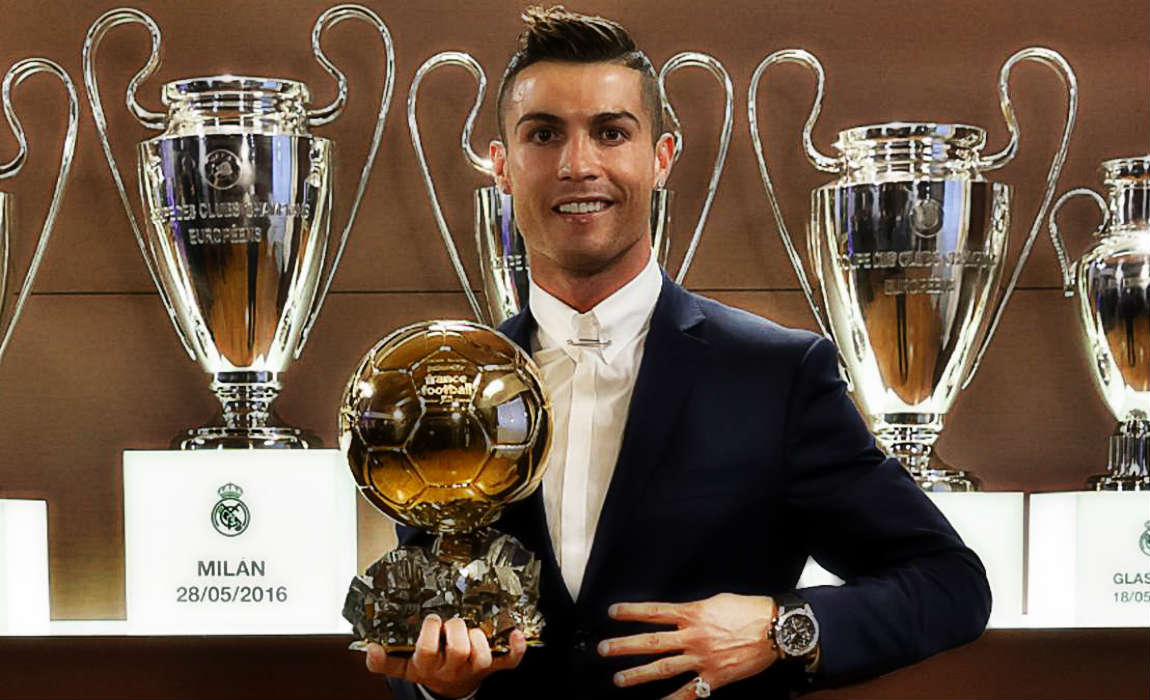 The Portuguese star is set to complete a hat-trick of awards after claiming the Ballon d'Or and UEFA player of the year.
The year kickstarted for Ronaldo with the UEFA Super Cup triumph over Sevilla.
After guiding Real Madrid to Champions League glory last term, Ronaldo set his eyes on the golden prize in France.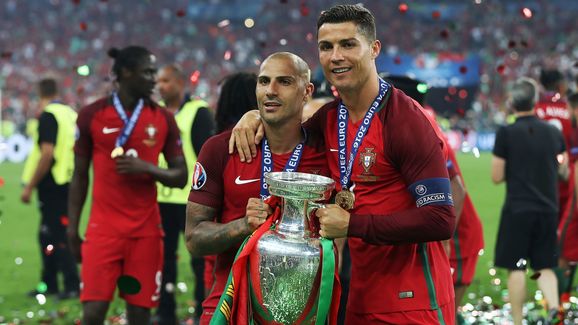 He captained Portugal in the Euro 2016 and inspired them to reach the final against all odds. Unfortunately, Ronaldo went off injured in the first half of the final against France.
With his knee strapped,he passionately urged his teammates to a thrilling 1-0 victory which earned him his first Euro title.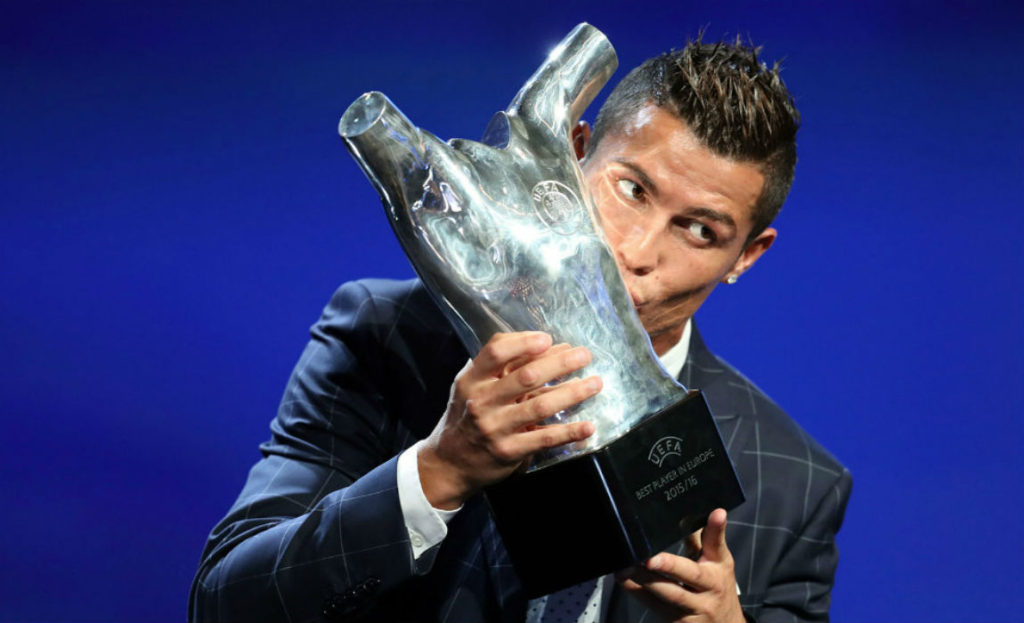 Last time he appeared in a Euro final (2004), Greece went on to win the title. One can say that Ronaldo was destined to win the Euro in 2016.
And the superstar rounded off the year with the Club World Cup title for Real Madrid, scoring a hattrick in the final against Kashima Antlers.
The stage is set for Cristiano Ronaldo to shine at Zurich on Monday where he is expected to receive his fourth FIFA award.