Real Madrid coach Zinedine Zidane said on Wednesday that he doesn't expect to see his side make many further moves in the transfer window between now and the end of the month.
Speaking after the traditional Santiago Bernabeu trophy game in which his side beat French second division outfit Stade Reims 5-3, Zidane commented on a quiet summer for his side which has only seen the club take up the buyback option on striker Alvaro Morata and confirm that Marcos Asensio would remain in the first team squad rather than spend another campaign on loan.
If there is no further movement in the transfer market this will be the lowest amount Real Madrid have spent on signings in the last 15 years.
"Sometimes that is the way it is and isn't necessary to spend money. A year from now I will probably say the same. I am happy with the squad and the players. We won the Champions League with these players and all I ask for them now is that they work hard, because you win nothing with the name 'Real Madrid' alone," explained Zidane, who added the club would,"wait until Aug. 31, but I don't think that anyone else will come."
"The squad is complete and I am happy with it and the players who will be with us, but although my answer won't change, anything could happen," he said.
With the incorporations of Asensio and Morata, the squad has an abundance of attacking talent, with players such as Cristiano Ronaldo, Karim Benzema, Gareth Bale, Isco and James Rodriguez all aiming for a place in the starting 11.
It looks almost impossible to keep all of them happy and after a disappointing campaign last year James had been signaled as a possible departure, something Zidane was quick to deny.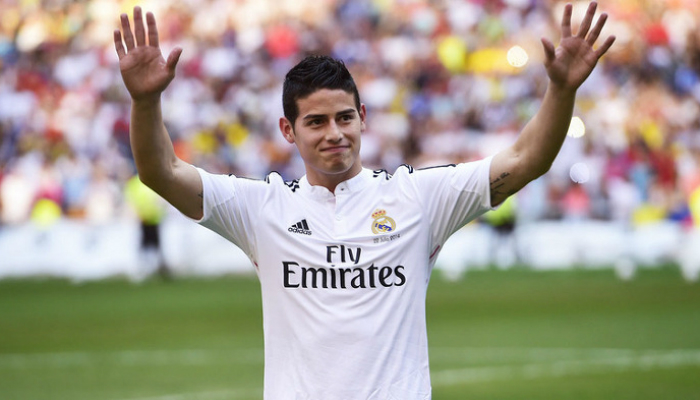 "James is here, I am pleased with the way he played and he is going to stay. I am tired of answering questions about him," said the coach.