The English Football League's numerous tiers do not enjoy a lot of fanfare and popularity when they are compared to the more illustrious top division of England, the Premier League – the most viewed sports league on this planet. It generates € 2.2 billion annually from domestic and international TV rights and the average aggregate attendance for the Premier League is the highest of any other league.
In addition to all these mind boggling stats, the Premier League is estimated to hold sway globally too, with around five billion people who tune into to watch games every weekend. For all these otherworldly feats and achievements of the Premier League, it has never featured a woman officiating an entire match as a referee. But on Monday, its less grand and opulent sibling rewrote the history books, and for all the right reasons.
A day for the history books! 👏

Rebecca Welch, the first female referee to take charge of an @EFL game ♀️#EFLonQuest #EFL #ProudToBeTown #PVFC

Stream free on demand with @discoveryplusUK: https://t.co/5BVoLl5xim pic.twitter.com/MRXlrWeXh6

— Quest (@QuestTV) April 5, 2021
REBECCA WELCH REWRITES HISTORY BOOKS
Since the advent of the English football pyramid system, no woman had officiated a full EFL game, but all this changed on a sunny Easter Monday in North Yorkshire, when Rebecca Welch walked onto the pitch to officiate the match between Port Vale and Harrowgate Town at Wetherby Road.
The ninety minutes played at Harrowgate Town's 1000-seater stadium might have a significant and an overall positive impact on the role of women in refereeing, as coaches of both the playing teams lauded the 37 year old from Washington, County Durham located in northeast England.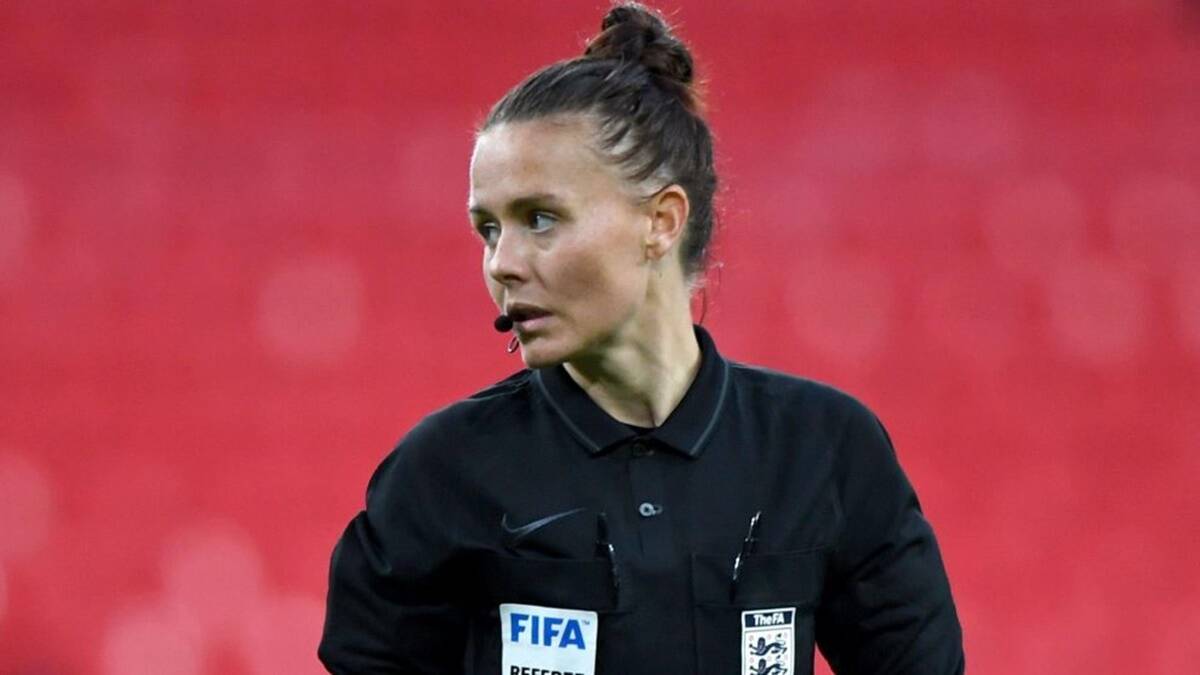 WELCH'S PERFORMANCE DRAWS PRAISE FROM ALL QUARTERS
The home side's coach, Simon Weaver was all praise for Welch after the match, as per him Welch had officiated the match impeccably. "Important calls were made throughout and they were the right calls. It was a thoroughly professional performance". The question that now arises naturally is this, what took English football so long?
History made! #EFL | @SkyBetLeagueTwo

— EFL (@EFL) April 5, 2021
More than a decade ago, Amy Fearn took the onus of officiating an EFL Championship match, albeit as an injury replacement. And now Rebecca Welch has made history by becoming the first ever woman to be in-charge of officiating an entire EFL match. Sian Massey-Ellis, another trailblazer for women referees in the English game who holds the honour of being the first female to become a professional football referee, has been cited as an inspiration by Welch.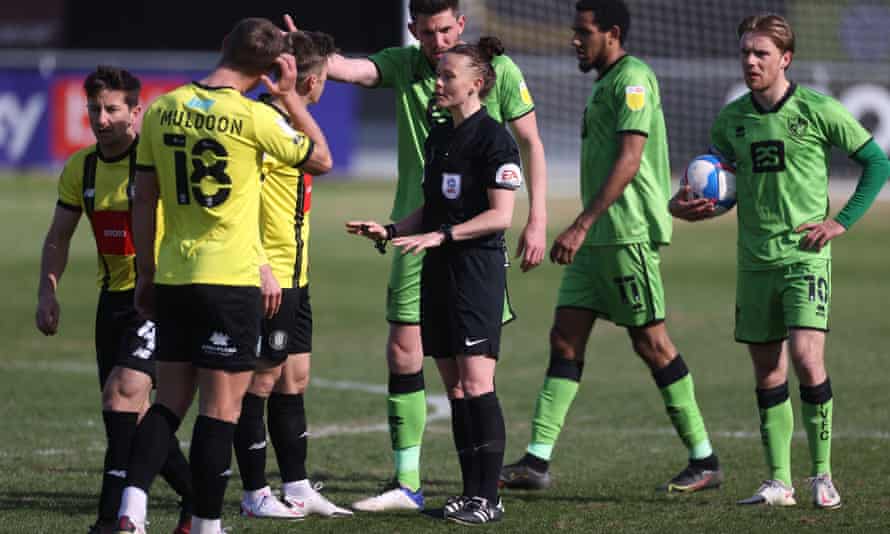 WHAT DOES THIS MEAN FOR THE FUTURE?
Female football referees have a unique set of challenges that they have to overcome. Welch's role model, Massey-Ellis also had to face uncomfortable and sometimes absurd situations as she navigated her way to officiating a men's football match in the Europa League in 2019, including an incident where two Sky Sports commentators were sacked for making sexist remarks against Massey-Ellis, who was the assistant referee, more than ten years ago in a match between Liverpool and Wolverhampton Wanderers in the Premier League.
The question that now looms for everyone is – How will Welch's achievement influence the trajectory of the role of female referees in football? As of now, it only seems a matter of when and not if Welch will be featured in another EFL match as a referee.
But the more significant question is how this will inspire other young women and girls to become referees in the coming future. Football has always been trailing other sports when it comes to issues like these, but will Welch prove to be a trailblazer like her idol? What one can say is that such a milestone would only mean that more and more young women will continue to tread the path that Welch laid down for them on a sunny Easter Monday in North Yorkshire