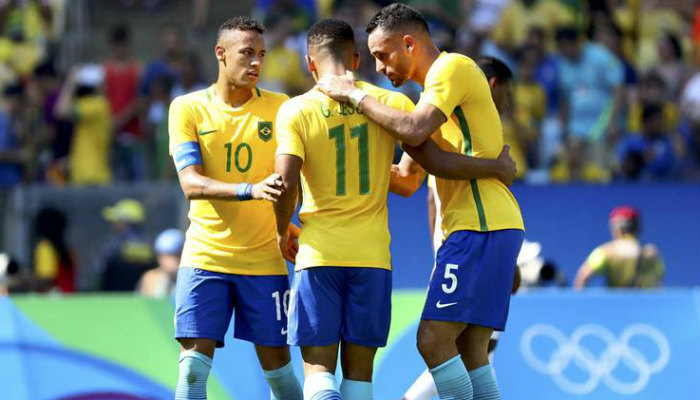 Brazil smashed Honduras 6-0 in the semifinal on Wednesday and will play Germany in the final of the men's football tournament at the Rio Olympic Games.
Neymar earned the fastest goal in the Olympic history, enabling Brazil to get a chance to revenge Germans for their shocking 7-1 failure in the FIFA World Cup two years ago.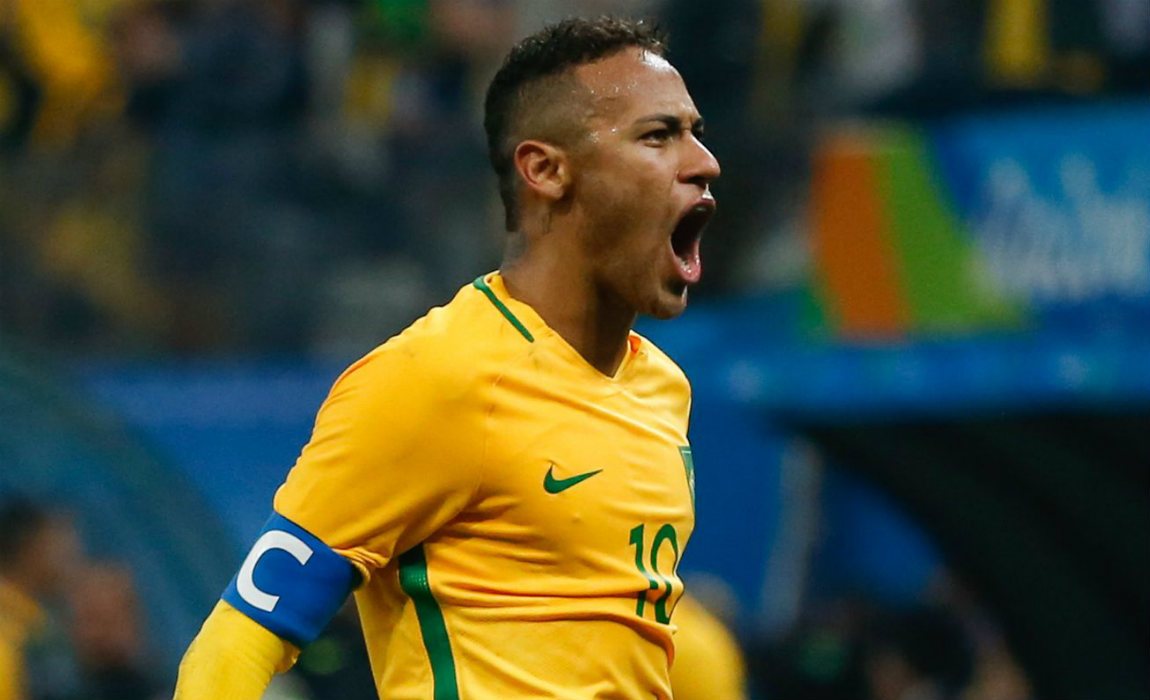 The 24-year-old broke the deadlock on home soil just 15 seconds after the opening whistle. He dribbled into the penalty box and shot, the ball bounded twice between the Barcelona star and Honduras' goalkeeper and found the net at last. The blitz threw the attendances into craziness.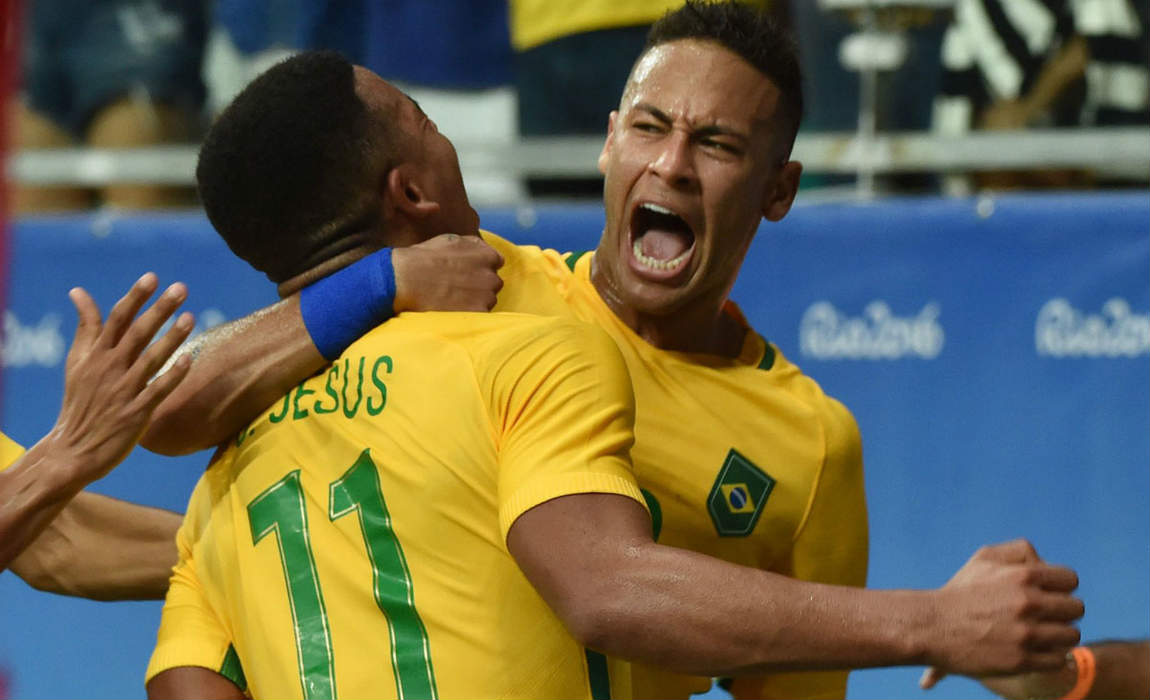 Gabriel Jesus enlarged the advantage for the hosts in the 26th minute after receiving Luan's straight pass from a counter attack. When the Man City new footballer finished his second goal in 9 minutes, the suspend of the match had been terminated.
Marquinhos, unmarked in the centre of the box, converted Neymar's corner with an easy finish to notch Brazil's fourth in the 51st minute. Although Luis Lopez who had kept a clean sheet in quarts denied Neymar's free-kick in the 64 minute, the 23-year-old was unable to prevent Luan from recording Brazil's fifth on 79 minutes.
Brazilians' shows came into the end when Neymar snatched the penalty-kick chance in the additional time. The hosts had played two goalless draws at first in the men's football tournament, but scored a dozen goals in the last three games.
"I am pretty satisfied, not only for the atmosphere but also because of my team. I am happy that we have qualified for the final," said Jesus after the match.
"This is what we wanted. We are fighting to conquer this. Everything is in our favour as we are at home in Brazil," he added.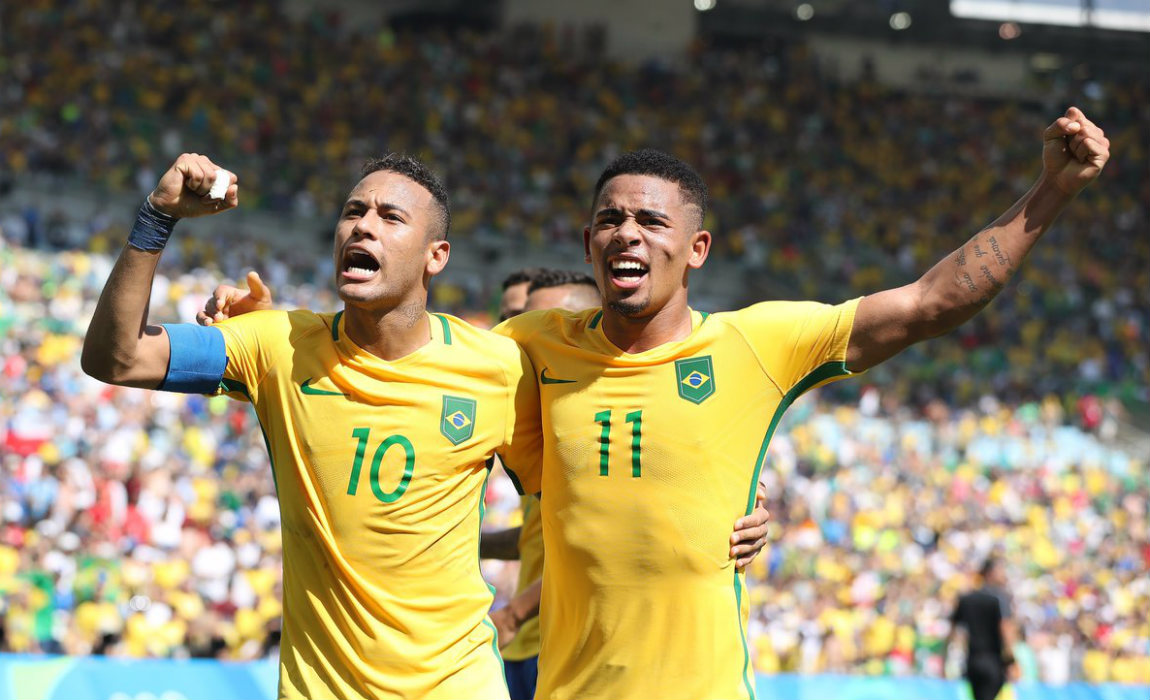 Germany, who had taken four world champions titles home, got their best record in the event after seeing Nigeria 2-0 on the same day. Considering that the Europeans had shocked their old rivals 7-1 in the 2014 FIFA World Cup, the rematch of the semi-final two years ago is attracting the expectations from all over the world.
Hrubesch Horst, the Germans head coach, said that nothing is more beautiful than playing an Olympic final at Maracana against Brazil. He is so thankful for his team.
"Brazil are a very strong team. They are favourites to win the gold medal," he added.