Brazil's trouble dont't seem to be ending anytime soon, as the Canarinho were held to a 0-0 draw by a 10-men South Africa team in their opening encounter of the Rio Olympics.
Star player Neymar and the team were booed by the crowd at the final whistle as the men in the legendary 'Yellow Jersey' struggle to find form.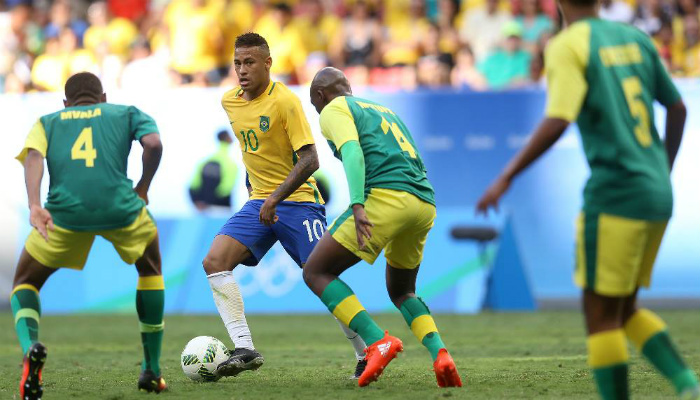 Neymar was paired up with the upcoming superstar Gabriel Barbosa and Macnhester City's latest recruit Gabriel Jesus by Brazil coach Rogerio Micale, but the deadly trio failed to make any impact as the might Brazilians were forced to play a goal-less draw.
Infact, it was South Africa who came prerrty close scoring, with Lebo Mothiba missing two simple chances to score.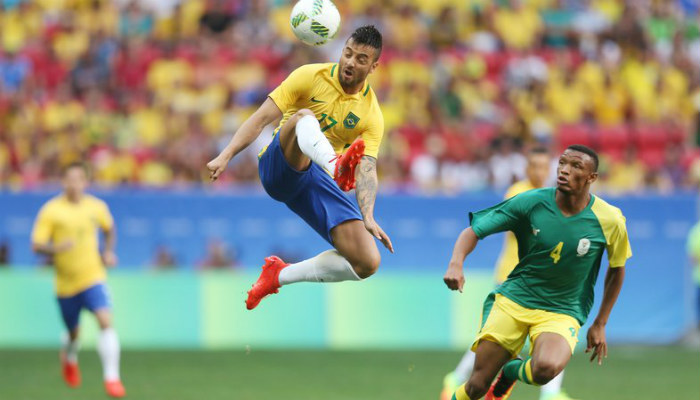 However, Neymar had two good shots at the goal, but it was Gabriel Jesus who almost scored for Brazil, but was denied by the goal-post.
Brazil were dominating the possesion and their task was made easy by South Africa's Mothibi Mvala who picked up two yellow-cards in quick succession and was sent-off, but the Canarinho's failed to make it count.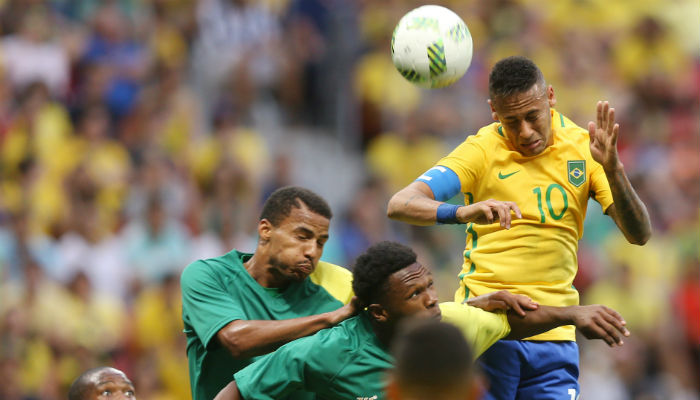 Neymar's curling shot from 20-yards out hit the post, and Barbosa tried to score on the rebound, but failed to find the net.
Gabriel Jesus missed a sure-goal in the second-half, after South-African goalie Khune got distracted by Luan's cross.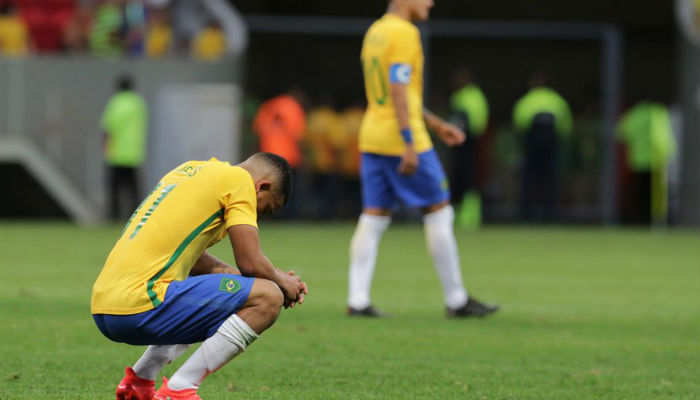 The result has left Group A open, with all both the games being goal-less draws.