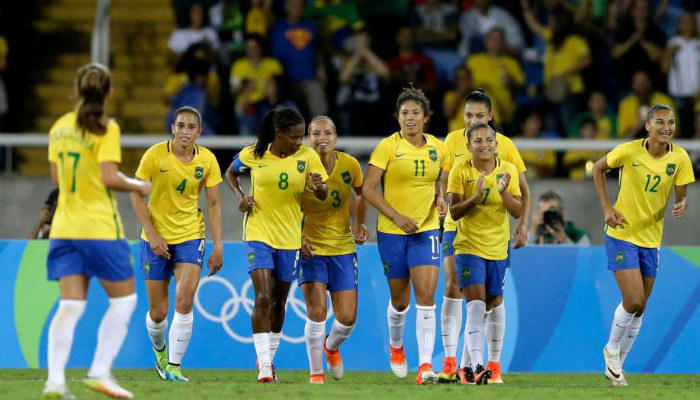 Brazil defeated China 3-0 here on Wednesday in their first Group E game at the Rio Olympics women's football tournament.
Marta Vieira da Silva, five-time World Player of the Year, contributed two assists for Brazil, and Cristiane extended her record as all-time leading goalscorer in the Olympics with her 13th goal across four competitions. The veterans were guiding the host to the final goal.    Brazil, who had kept an unbeaten record facing against China since 1996, gained the upper hand since the game started. In the 33rd minute, Chinese goalkeeper Zhao Lina missed Marta's freekick, and Brazilian defender Monica broke the deadlock through a header in chaos.
Marta beat Chinese offside trap and helped Andressa Alves score for the host in the 59th minute. When the 30-year-old was replaced by Debora in the 80th minute, she brought the audience to its feet in applause.
Although Marta didn't score in the game, Cristiane made the regret up for her old comrade-in-arms before the final whistle. Her flying header locked the final score to 3-0, while Brazilian went top of Group E on goal difference after the first round.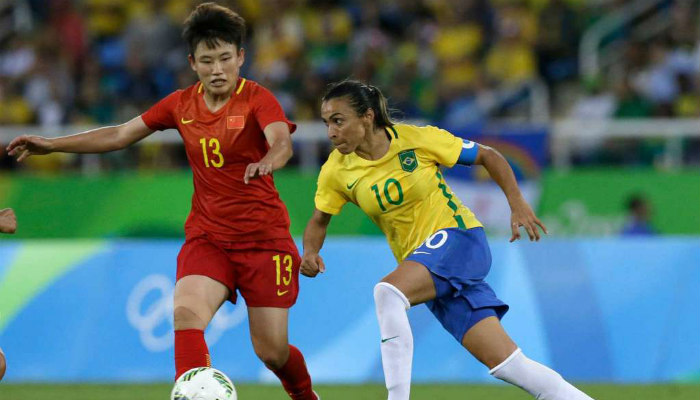 "Our players showed some good abilities but when you have such a difference of experience, you have to pay to learn this and tonight we paid a lot," said Bruno Bini who is team China' s head coach.
"Our aim is always to qualify from the group and if we did not have the confidence then we would not stay here. So don't worry, we will do our best in the second and third games," he added.
As a hero of the "football kingdom" , Marta said that China is a very difficult team.
"They had almost ten players in defence but we scored in the first half and so they had to come out and we had more space," Marta commented.
"Scoring three times against a team like China, with all the pressure we had, I think it's super perfect," she added.