Argentina succumbed to a defeat at the hands of newly crowned European champions Argentina in their opening encounter of the Rio Olympics 2016.
Goncalo Paciencia and Pite helped the European champions to an easy victory.
Argentina missed their recently retired captain Lionel Messi and not even Diego Simeone's son could help the Copa America finalists' to avoid the defeat.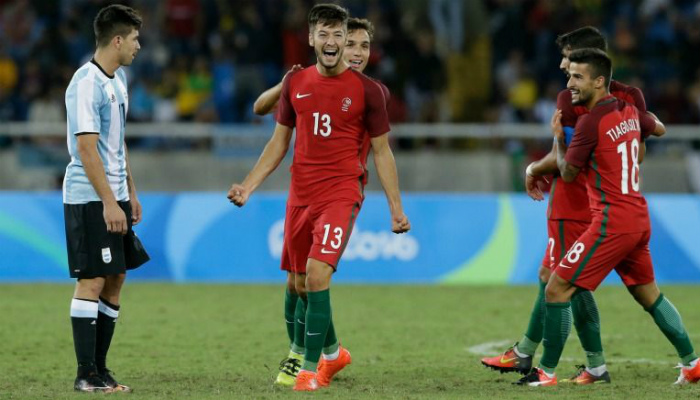 River Plate's Giovanni Simenone came on as a second-half subsititute for the La Albiceleste's.
The first half of the Group D encounter was evenly matched as both teams failed to make any significant advancements.
https://youtu.be/BYe-nNWrdYY
However Argentina's Jonathan Calleri came close to scoring at the start of the second-half, but the Hammer's newest loan signing was denied by the post.
Portugal were quick to seige the opportunity as A Seleção took the lead after Paciencia scored in the second-half, making the score 1-0 in Portugals favour.
Portugal doubled their lead when Pite scored from a stunning long-range shot(thanks to Rulli) as the Argentine stopper let the ball slip from in-between his legs.
However, Simeone tried to reduce the lead in the injury time, but his shot was blocked on the line.
This marks Argentina's first defeat at the Olympic games in 20-years, the La Albiceleste won the Gold in 2004 and 2008, while they didn't play in the 2000 and 2012 editions.
Portugal will face Hondarus in their next game, while Argentina will lock horns with Algeria.