Real Madrid superstar Cristiano Ronaldo arrived to pick his son from school in a scary disguise at the end of a fancy dress day.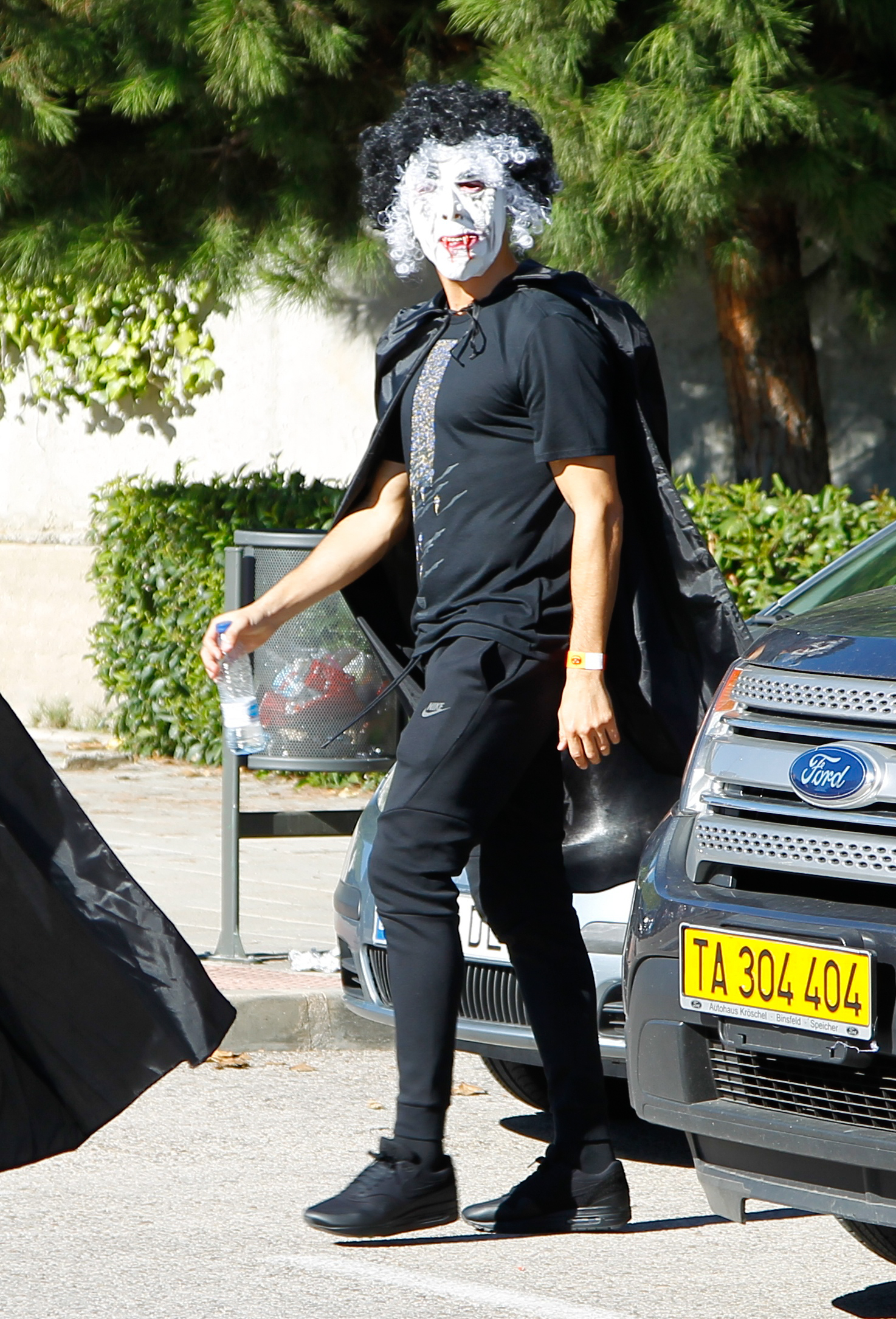 The Portuguese superstar was trying to look like as he threw on a sinister black cape and white mask but it was a striking choice.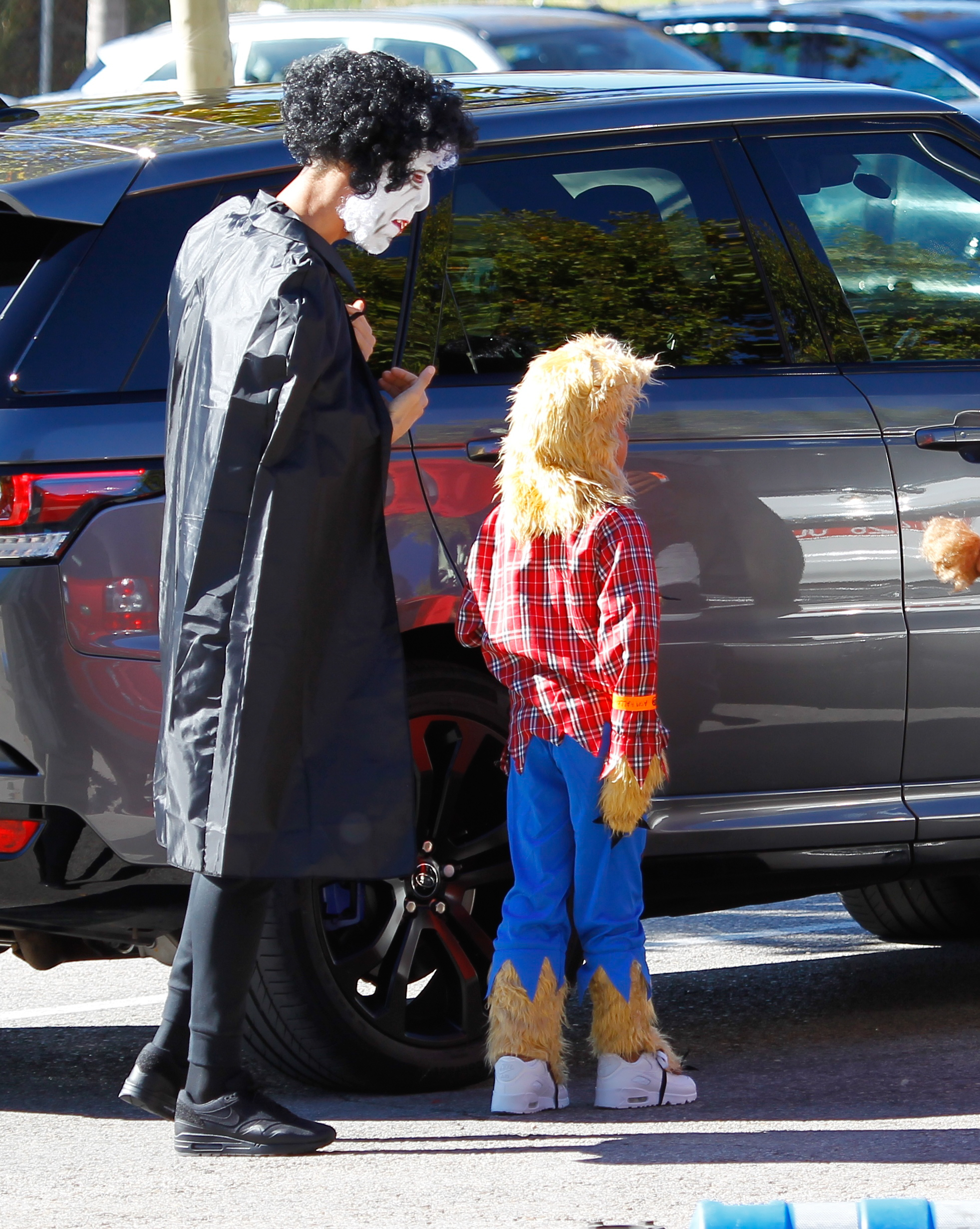 Cristiano Ronaldo's disguise was only spoiled by the nearby bodyguards surrounding him as he also roped in some of his friends to wear their own capes and costumes.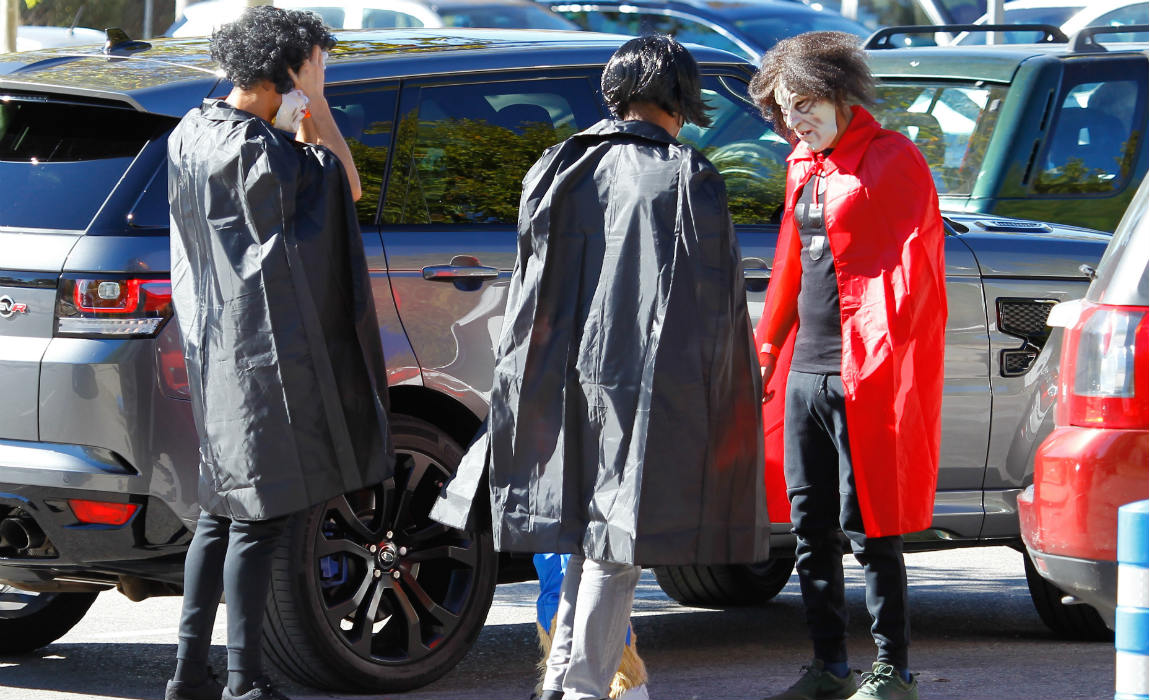 Fair play to the 32 year old for being such a good sport.