Cristiano Ronaldo's stunning girlfriend Georgina Rodriguez gently touches her stomach in the clearest indication she is pregnant yet.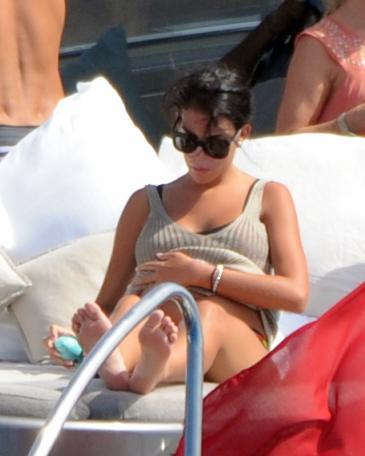 The 22-year-old is rumoured to be at least five-months gone with the Real Madrid's fourth baby which is due around October time.
Incredible pictures taken on a summer break in Ibiza this weekend, the ex-Prada shop assistant shows off what appears to be a large bump.
She is also seen touching her stomach in a motherly fashion in what would be her first child with the former Manchester United superstar.
Earlier in the holiday, she was seen in a bikini with what looked like a sizeable stomach for her slender figure.
The former Prada sales assistant is believed to be at least five-months gone with a girl by the Real Madrid superstar.
It would be the couple's first child together, despite dad-of-three Ronaldo recently having twins by a surrogate mum in the US.
And pictures of the pair on a yacht in Spain over the weekend have sparked more rumours over her pregnancy, which is yet to be confirmed.
It is believed the Georgina and Ronaldo may be planning a "super baby".
She has reportedly visited a clinic for DNA tests to check the make-up of a possible child.
Ronaldo, 32, was seen at the same clinic in the Spanish capital just days earlier.
Him and Georgina were seen for the first time in public this week since the birth of the twins.
They were joined by his mother Maria Dolores and his seven-year-old son Cristiano Ronaldo Jr as they touched down in Ibiza.
He had earlier posted a picture on his Instagram account of him holding his two babies.
A source told a Portuguese newspaper recently: "They are very happy with the arrival of the baby.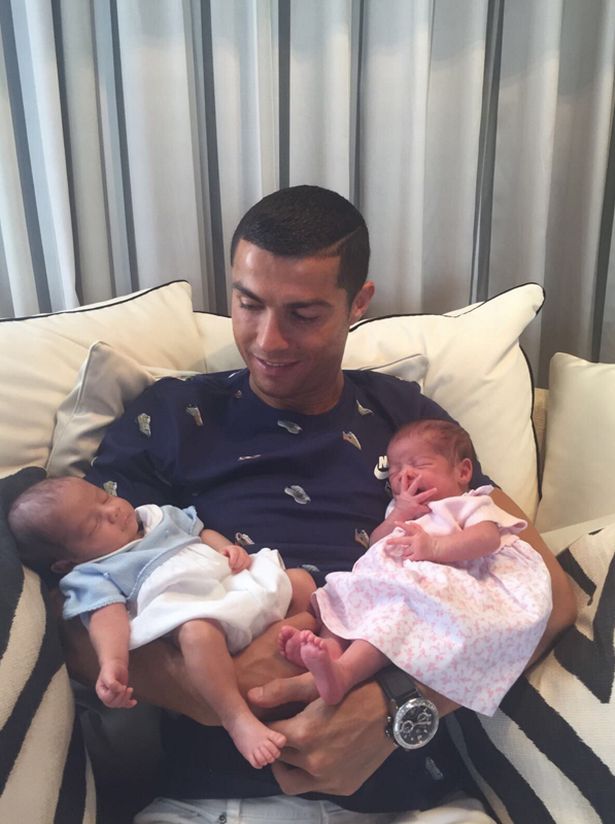 "Everyone adores Georgina and are satisfied with this relationship."
Meanwhile, Georgina was glowing as she went out for dinner with the superstar in Ibiza.
The model showed off her long legs in a pair of denim hotpants and a tight-white shirt.

Rumours sparked this week secret talks by Ronaldo had been held on a yacht in Ibiza with PSG owner Nasser Al-Khelaifi over a potential world-record breaking move.