Barcelona legend Lionel Messi is still enjoying his lavish honeymoon with his wife Antonella Roccuzzo and his children.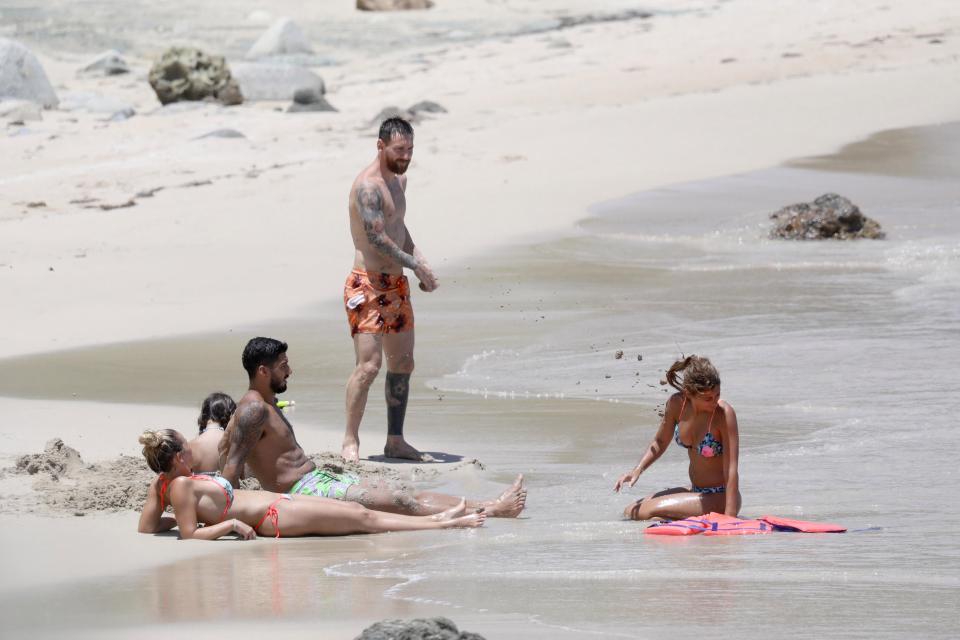 His close friend and Barcelona team-mate Luis Suarez and his wife Sofia have also joined them on the honeymoon trip.
Suarez and his wife Sofia was also spotted chilling on the beach but Messi had some other plans.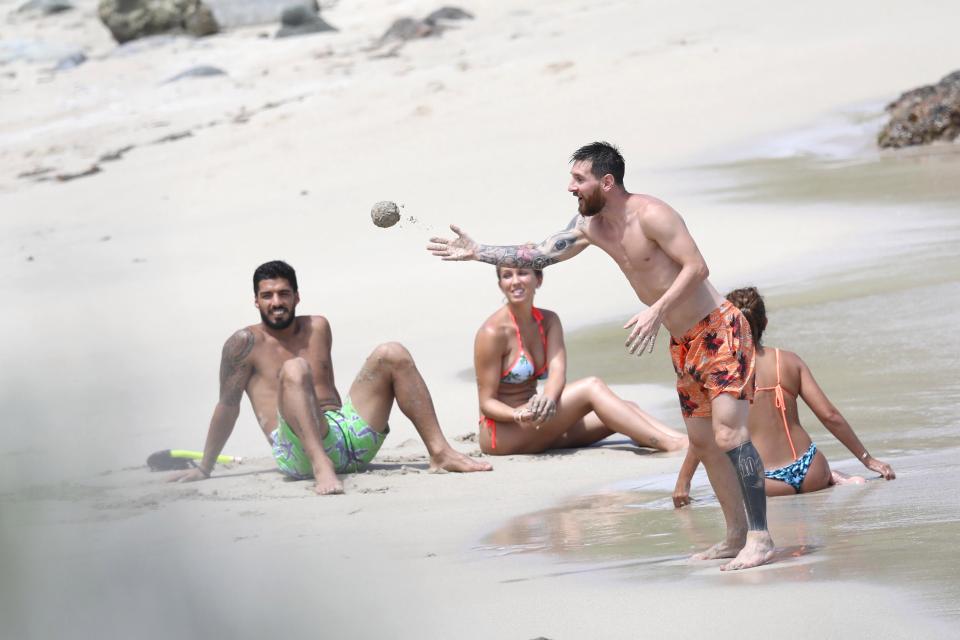 Messi interrupted the relaxed mood and threw a chunk of sand at his long-time girlfriend and now wife Antonella Roccuzzo.
Anotenella also joined in the fun as she stood up and aimed a clump of sand back at Messi.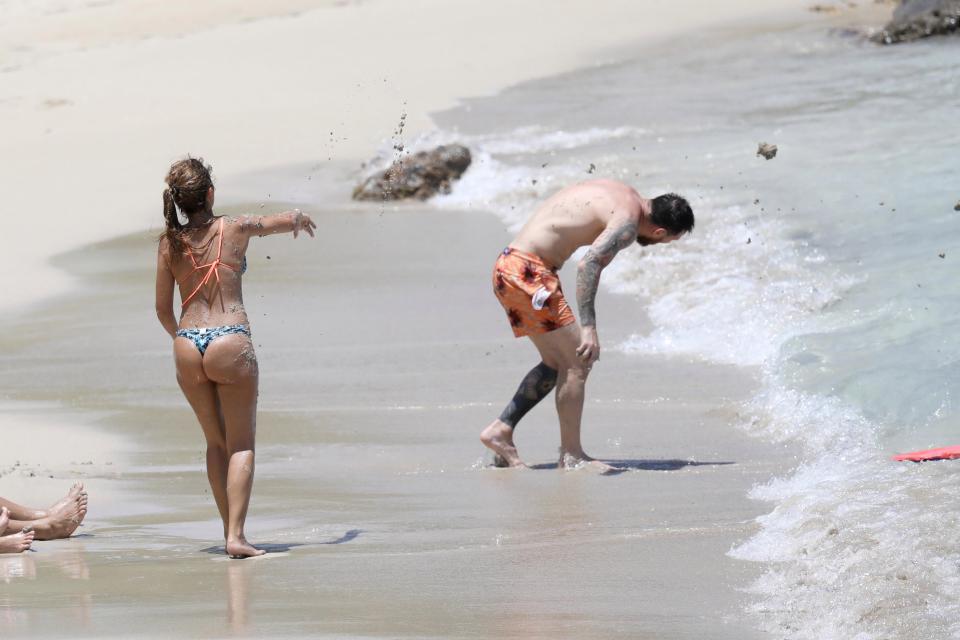 The pair were all smiles as they enjoyed a sand fight on the beach in front of Suarez and his wife.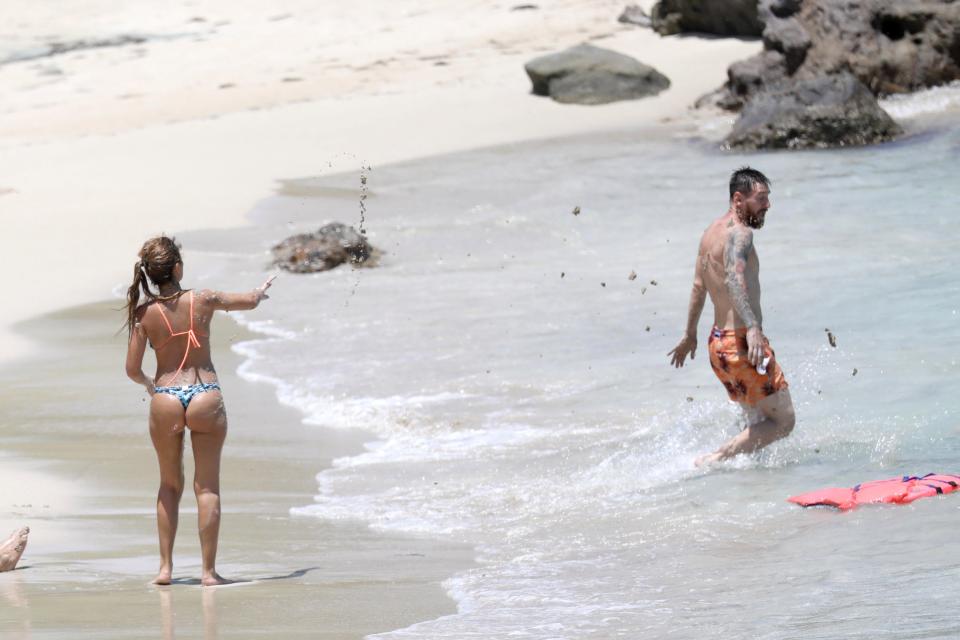 The couple are now celebrating their wedding which was branded as Argentina's 'wedding of the century' by soaking sun on the Caribbean island St Bart's.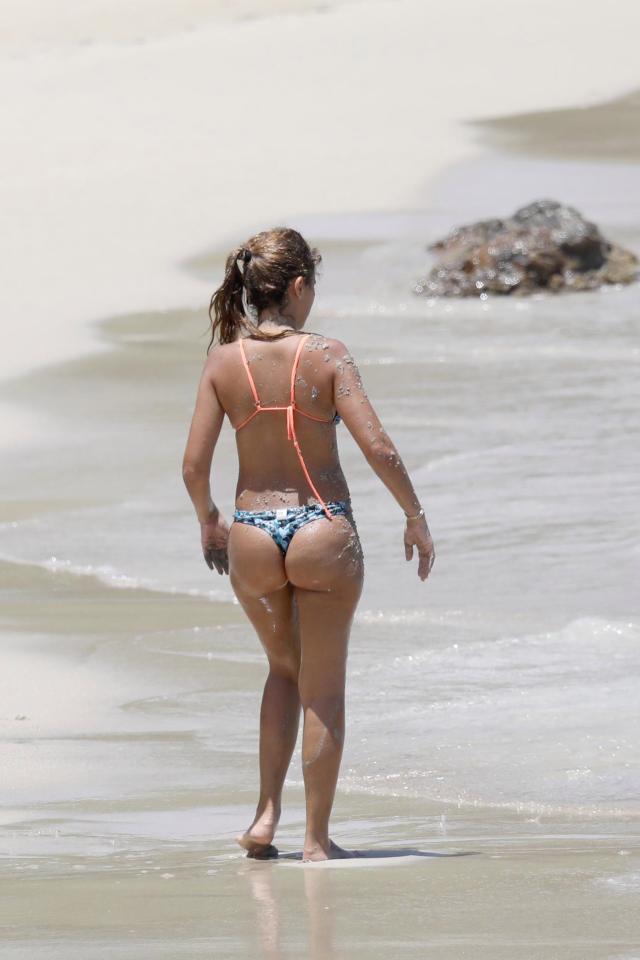 They headed back to the sea and while taking a dip in the water, Messi, Anotenella, Suarez and Sofia all sipped from hollowed out pineapples.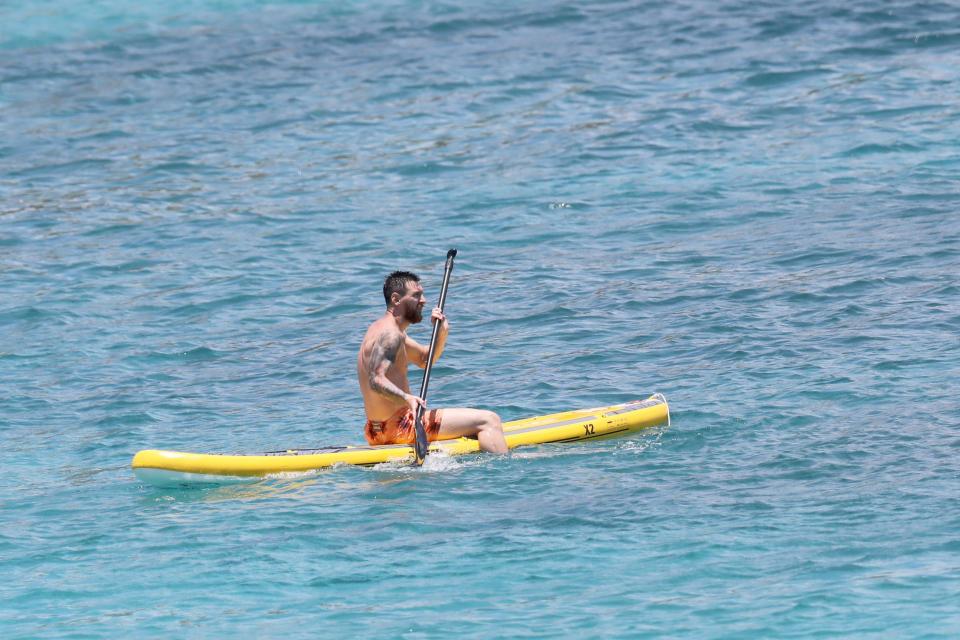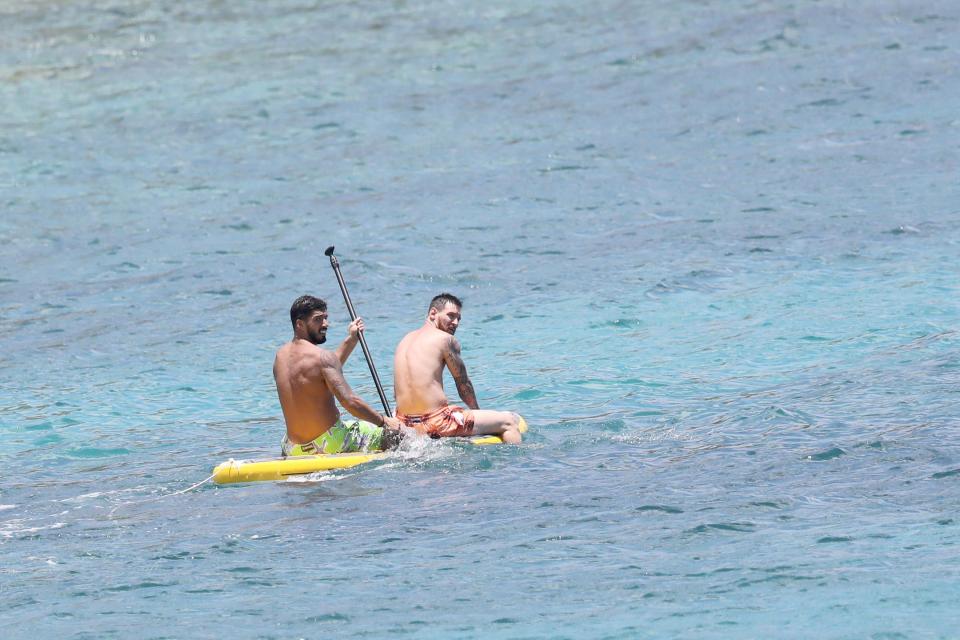 Messi and Suarez were also snapped paddle boarding in the Caribbean sea.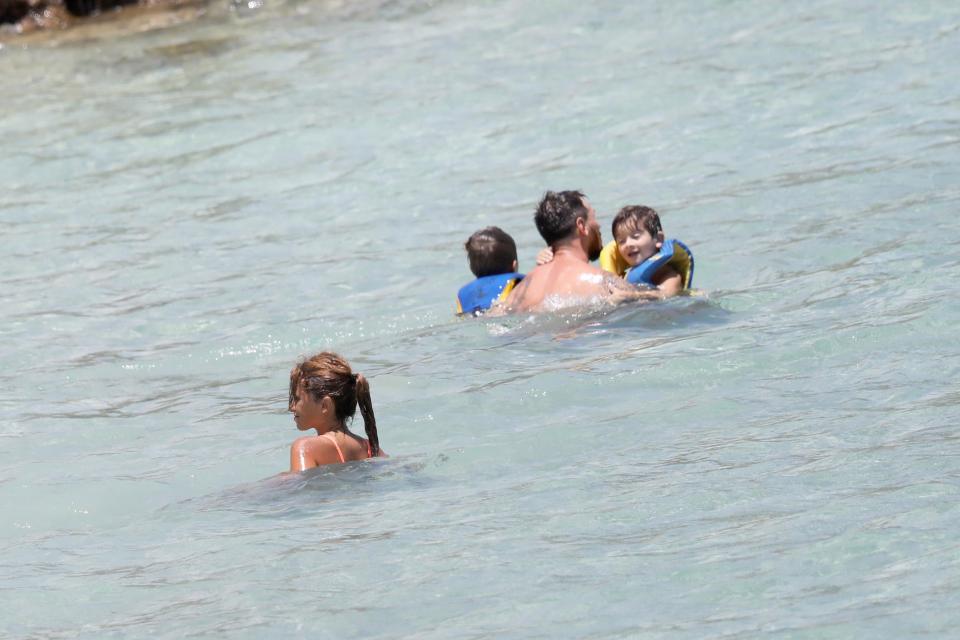 The five-time Ballon d'Or winner also helped his two sons Thiago and Mateo into the water.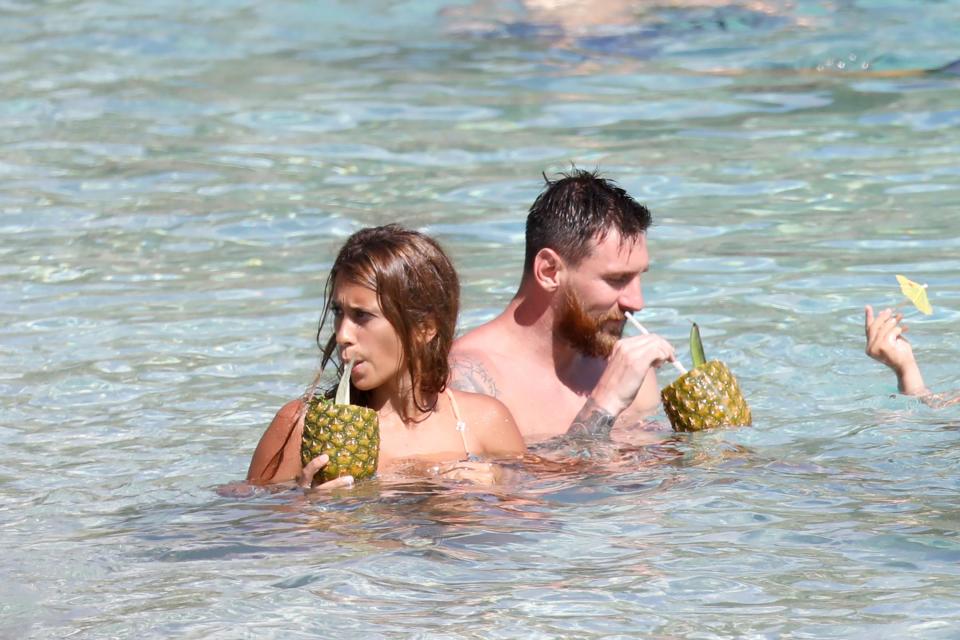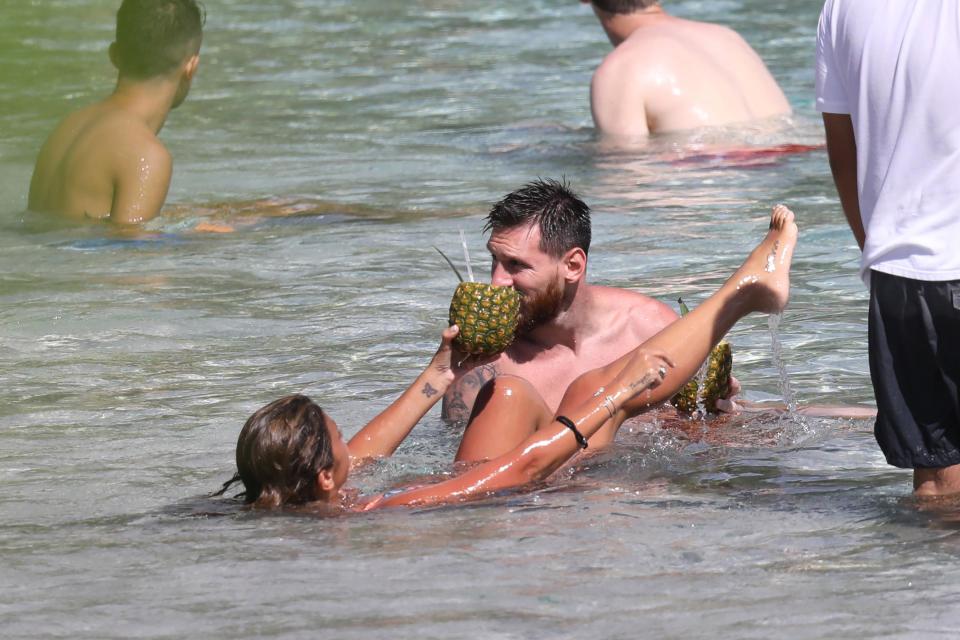 Barcelona legend Lionel Messi married his childhood sweetheart and mother of their two children Antonella Roccuzzo at a luxury hotel in the heart of Rosario, where footballers and celebrities joined the star couple for the "wedding of the century."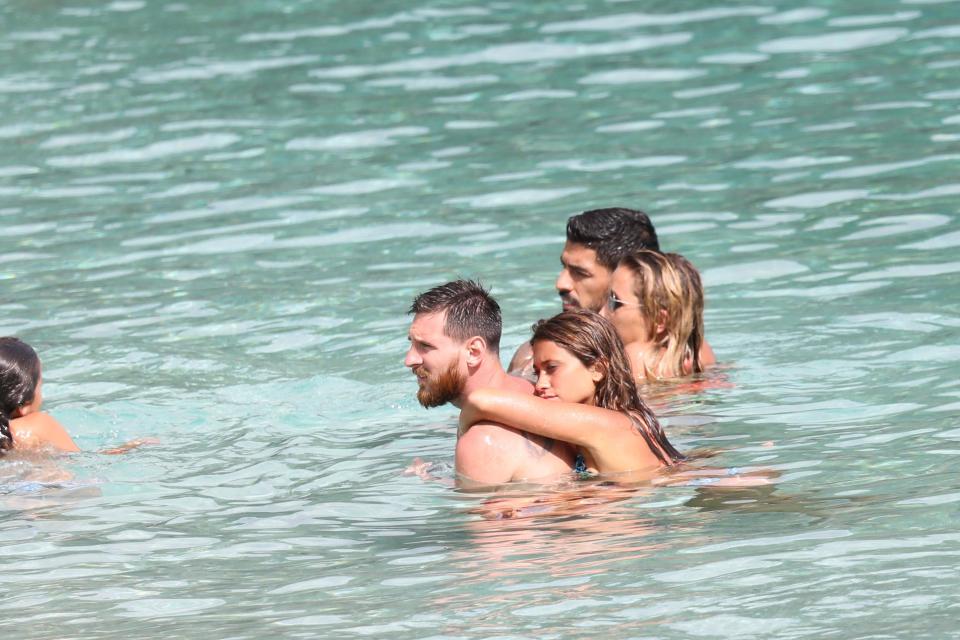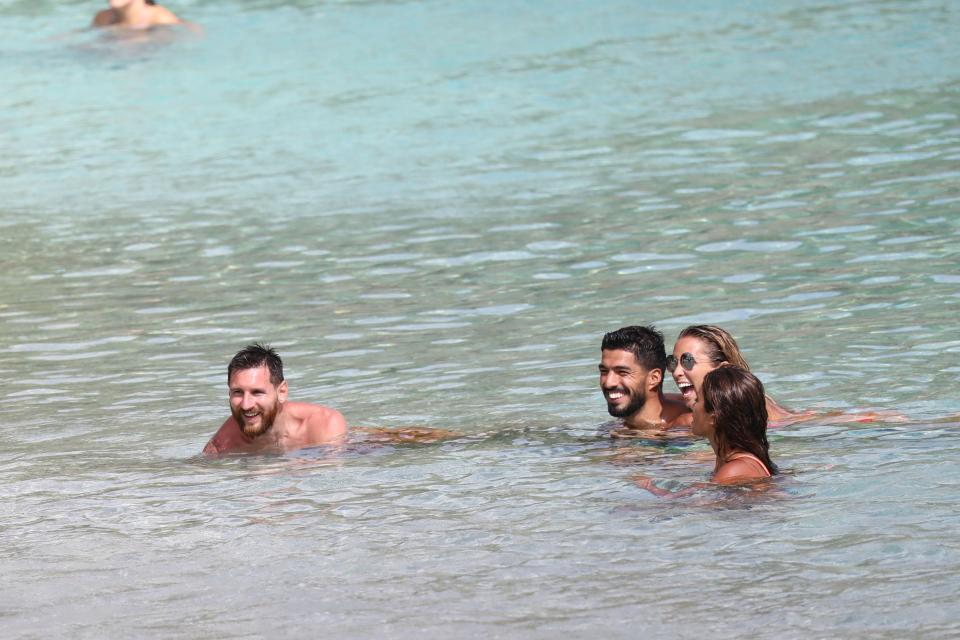 The couple looked beautiful, with Messi sporting a black tuxedo and his wife Roccuzzo grabbed eyeballs in her mermaid-style gown designed by Spanish designer Rosa Clara.
One of the cutest couple in the footballing fraternity fell in love when they were teenagers. The pair started dating in 2007.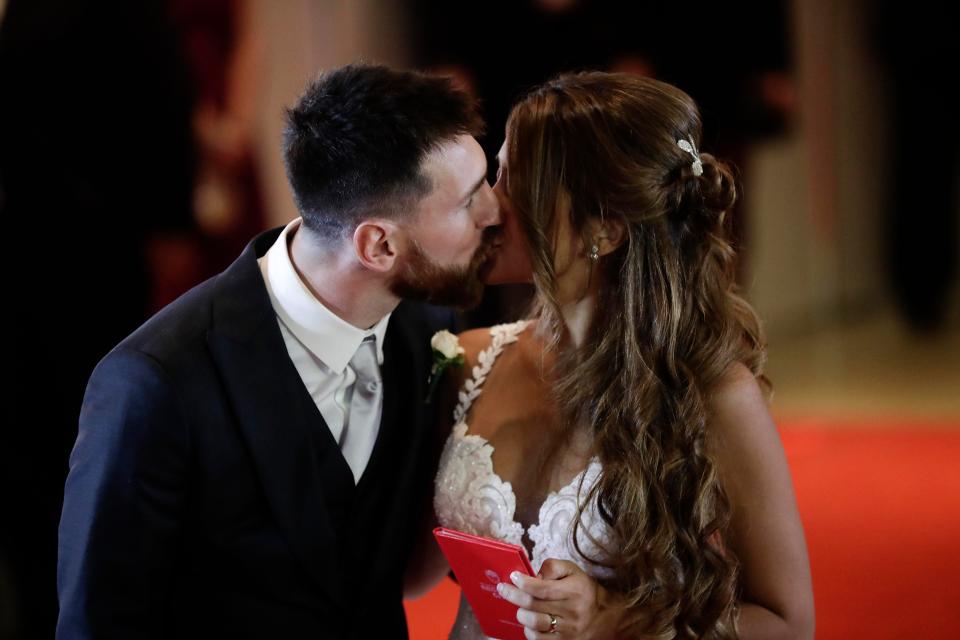 They spent their childhood days in Santa Fe, Argentina, before Messi left for joining the youth academy at Barcelona aged 13.
The menu catered to almost all the cuisines and included roast gizzards, steak, salad, sushi, pasta and more.  According to the sources, Messi has also asked his chefs to cook local cuisine like locro stew and empanada for the wedding guests.
Messi's Argentinean team-mate Sergio Aguero's wife, Karina performed at the reception. The rest of the event's music will be handled by Uruguayan pop bands Rombai and Marama.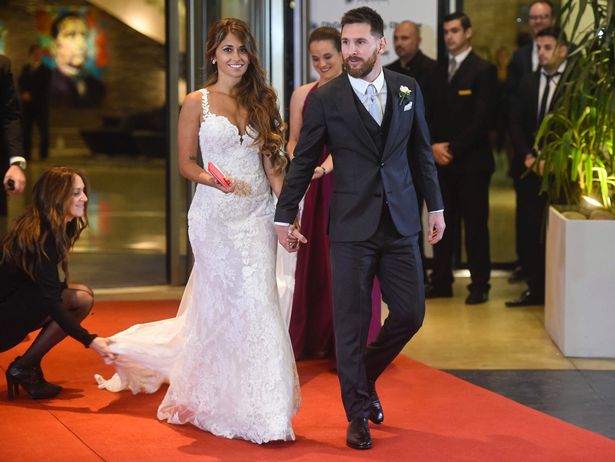 One of his team-mates, Andres Iniesta did not attend the wedding, while Gerard Pique's partner Shakira performed as part of the evening's entertainment.
Messi had not invited former boss Luis Enrique and his assistant Juan Carlos Unzue.
He also did not invite any member of the Barca board due to a long-running rift between former president Joan Laporta and current president Josep Maria Bartomeu.