Former Swansea City defender Chico Flores has taken a dig at long-time foe and new England manager Sam Allardyce, who got involved in a controversy and is fearing the sack by the FA.
Earlier in 2013, former West Ham manager Allardyce had made fun of Flores when he fell to the ground in a dramatic fashion after a collision with Carlton Cole. Months later in a reverse fixture, both of them were again involved in a furious tussle and almost hit each other.
However, now it seems that fortune has taken sides with Flores, with Big Sam nailing his own coffin – as allegations emerged of him negotiating a £400,000 deal with some businessmen and offering them advice on how to get around Football Association transfer rules and also made questionable comments about the likes of Roy Hodgson and Gary Neville.

Allardyce, who landed a contract worth £3million a year plus bonuses only two months ago, has been filmed cashing in on his role with reporters posing as Far East businessmen.
The meeting between Allardyce and the reporters-disguised-as-businessmen was filmed by the Daily Telegraph and took place even before Big Sam took charge of his first game against Slovakia, the World Cup qualifying which England won 1-0.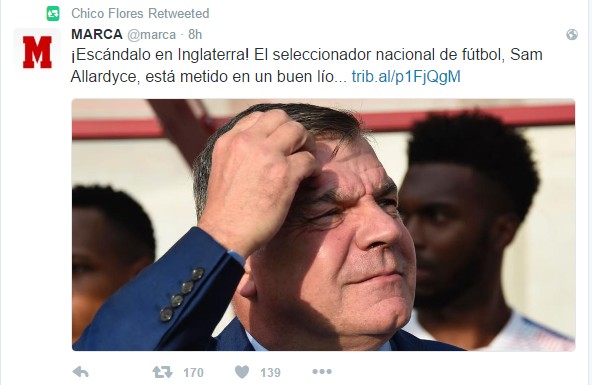 Flores hinted his joy after he retweeted a story from the Spanish publication Marca that accentuated the allegations against the 61-year old manager.
The headline of the story read: 'Scandal in England! The national football coach Sam Allardyce has gotten in trouble.'
Flores then posted another tweet with three emojis that portrayed tears of joy to define his joy at the recent news.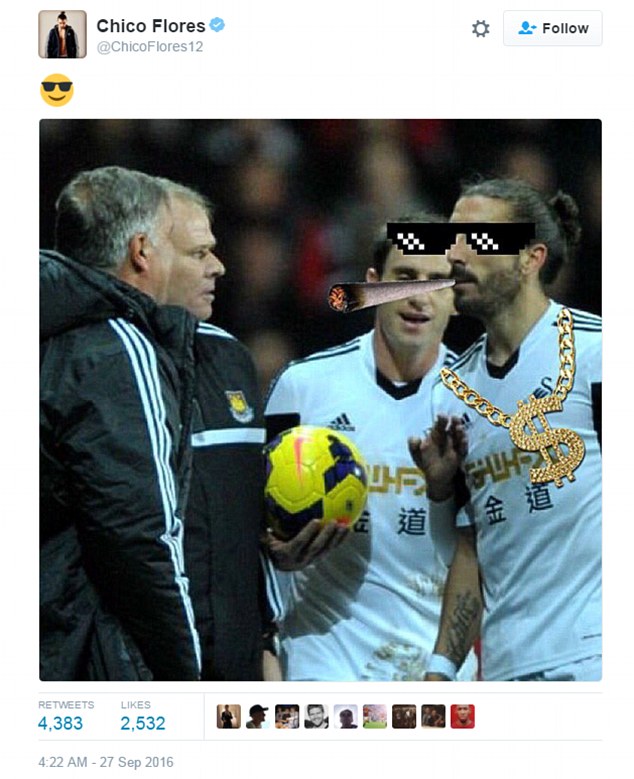 He didn't stop there; hours later he posted another tweet which portrayed a 'Thug Life' version of the incident back in 2013.
Flores had all the reason to celebrate following Allardyce's comments regarding the incident back in 2013.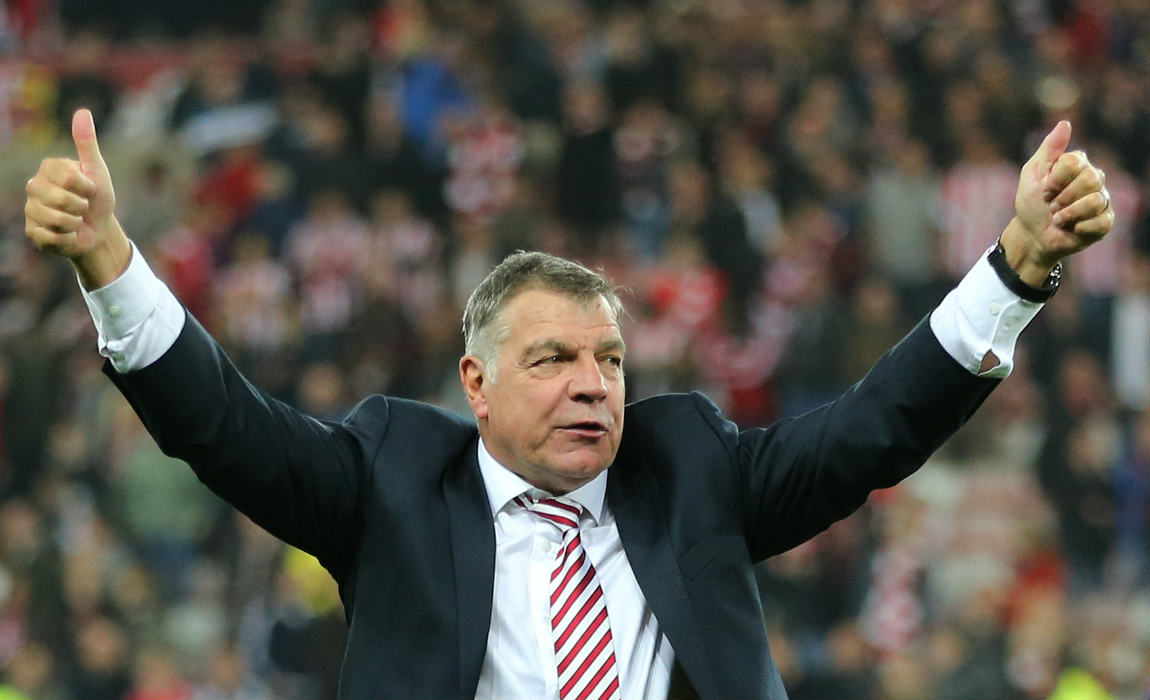 "He [the referee] can't be absolutely certain of what's happened, except that Chico Flores is over-exaggerating, which is generally the norm for him unfortunately," Allardyce said.
"To clutch his face and roll around, I think that's had a big influence on Howard's decision, thinking that it's caught him in the face when it hasn't at all."
Football Association on Tuesday issued a statement in the controversial Sam Allardyce undercover sting where he was secretly filmed negotiating a deal with reporters disguised as businessmen to bend FA's transfer rules for foreign players.
A spokesman said: "We have asked the Daily Telegraph to provide us with the full facts in relation to this matter and are awaiting their response."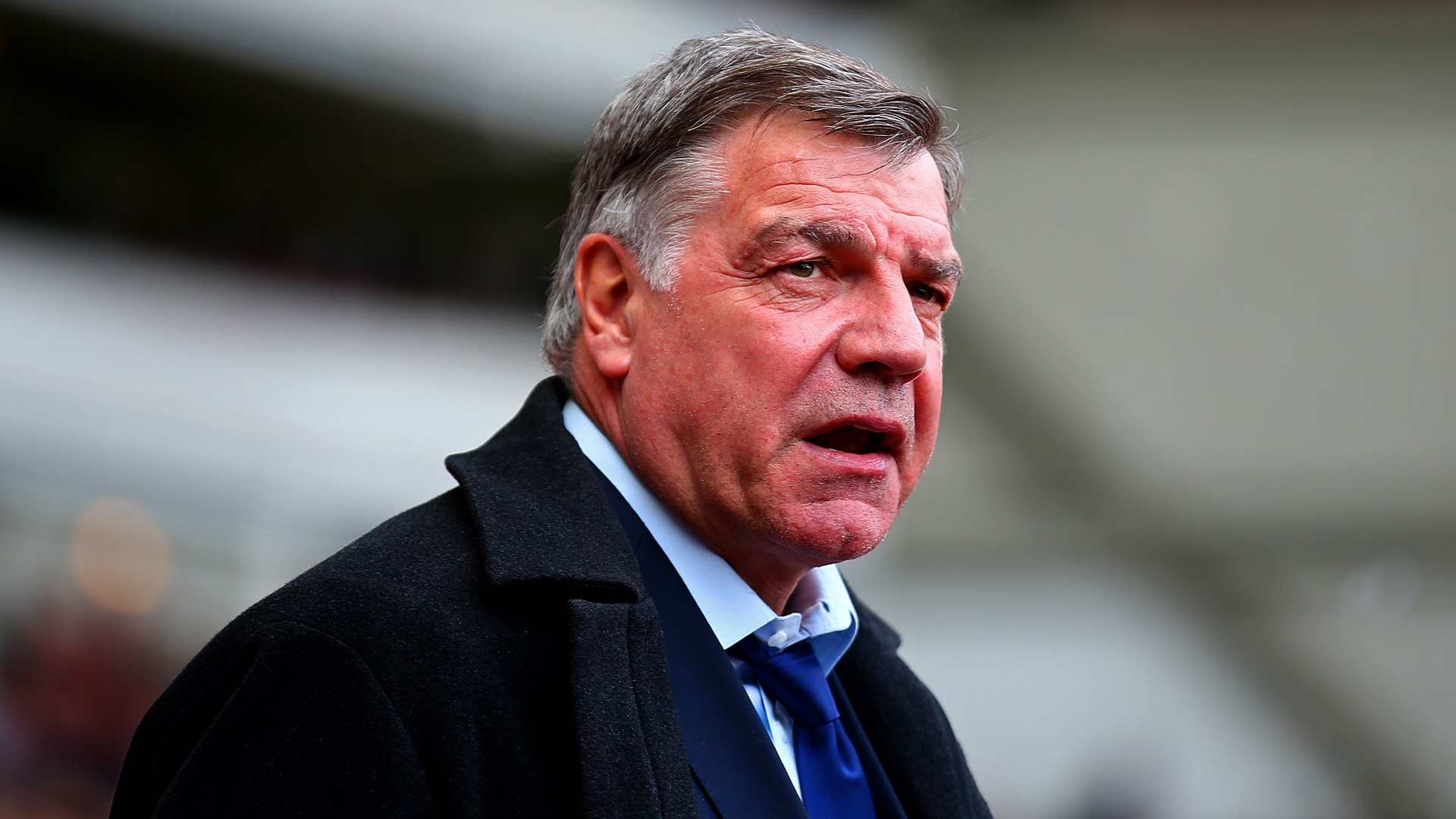 The Telegraph claim  Allardyce used his position as England manager to negotiate a £400,000 deal and offered advice to businessmen on how to "get around" FA rules on player transfers.
With just one match under his charge, Big Sam is fearing the sack where he used his position as England manager to negotiate a deal with the fictitious Far East firm.
The FA confirmed that they are aware of the allegations and are waiting for a full transcript before making the final call on Allardyce's future.