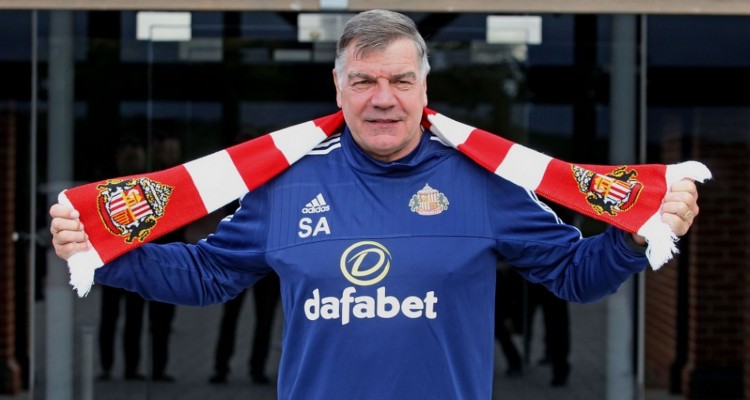 Sunderland manager Sam Allardyce is about to be named England coach, a report said on Wednesday.
The English Football Association is close to finalising Allardyce's appointment, The Associated Press reported.
Sam Allardyce has agreed personal terms to become the new England manager, with his formal appointment only delayed by Sunderland's battle for compensation from the Football Association.
The 61-year-old is understood to have negotiated a two-year contract worth around £3million a year, with a further two-year option.
The salary is £500,000 less than his England predecessor Roy Hodgson was paid by the FA, but heavily incentivised in Allardyce's favour if he is successful.
Sam Allardyce replaces Roy Hodgson who left the job last month after four years, following an embarrassing loss to Iceland in the last 16 of the European Championship.
Allardyce has 25 years of experience in management, including spells in the Premier League with Bolton, Newcastle, Blackburn and West Ham, and has a reputation for improving struggling teams.
The deal still makes Allardyce the world's highest-paid international manager but includes bonuses for qualifying for and reaching the latter stages of the 2018 World Cup finals, giving him the chance to earn more than Hodgson's £3.5m-a-year if England are successful.