China international player Qin Sheng has been punished by Shanghai Shenhua for deliberately stamping on Axel Witsel.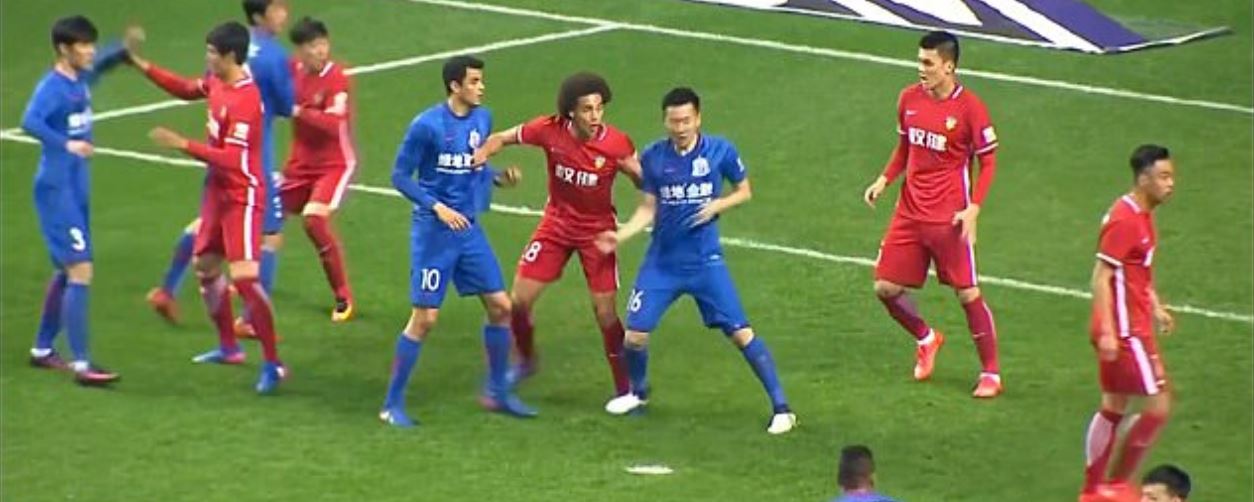 He has been fined £35,000 and relegated to Shanghai's reserve team. Apart from this his wages will also be reduced by furious club president Wu Xiaohui.

He was sent off following the incident which occurred during Shenhua's 1-1 draw with Tianjin Quanjian in the Chinese Super League clash on Saturday.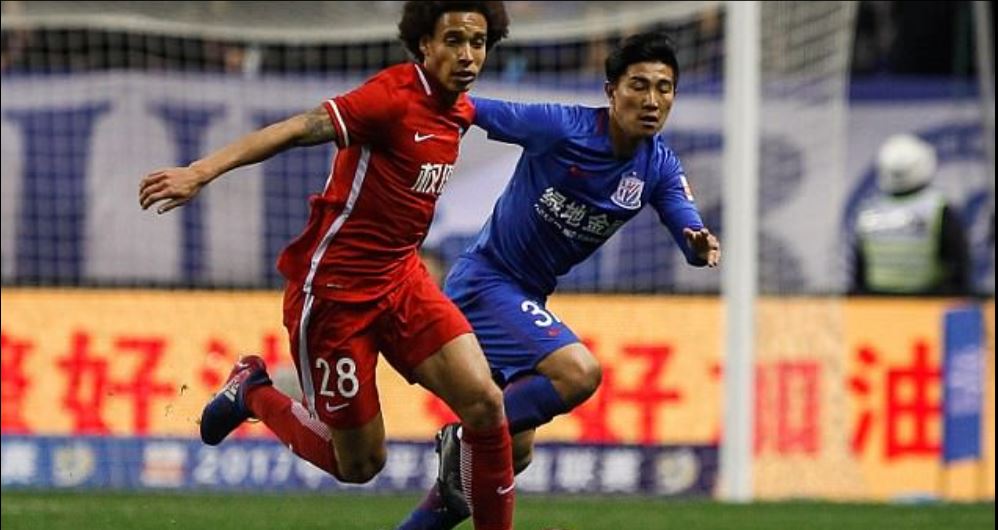 Shenhua has released a statement, which says, 'In the 24th minute, Greenland Shenhua player Qin Sheng deliberately stamped on the foot of his opponent in the box, and was shown a red card by the referee. His behavior was against sportsmanship.'
'The club will see his attitude and follow-up performances, and decide whether to cut his annual salary.'

'When purchasing competitive achievements, the club will not loosen its management over players. We will take this as a lesson and avoid incidents like this.'
The midfielder was ordered to make public apology following his assault on the Belgium international.
He wrote on one of his social media accounts: 'Exciting match but stupid foul.
'My personal behaviour affected the whole team. I want to apologise to the fans, club officials and coaches, as well as my pals fighting together on the pitch.
'As a professional player, I should not take such 'revenge' but respect the referee's decision.'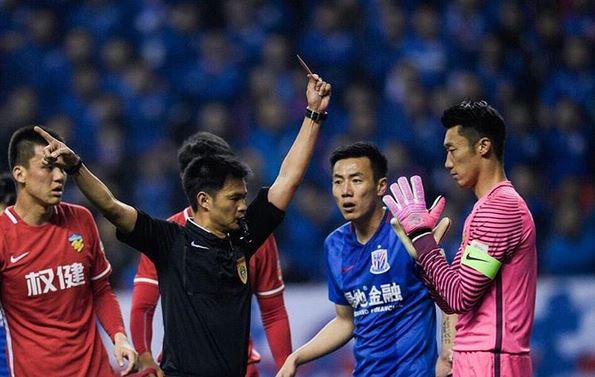 President Wu was less dismissive of the matter, however, saying: 'The extremely irrational behaviour of Qin Sheng has severely tarnished the image of this club, the football of Shanghai and even Chinese football.
'All the efforts made by others have gone down the drain because of him.
'Given Qin Sheng was shown a yellow card in the season opener, we intentionally warned him over his poor on-field behaviour before the game. However, our repeated warnings have not prevented this happening.
'I don't think he was just caught up in the heat of the moment. Instead, it's a flagrant violation of the club management.'
Axel is one of the star attractions in the expanding Chinese Super League and takes home wages of £16 million per season.
Shenhua opened the scoring in the 74th minute through Captain Giovanni Moreno. However, 10 minutes later Witsel scored Tianjin's equalizer.