Sheffield United have been relegated from the Premier League following a 1-0 defeat to Wolverhampton Wanderers. The defeat compounded  what has been a terrible season for The Blades. Sheffield have looked destined to get relegated for a while now and after Chris Wilder quit it was inevitable perhaps.
Sheffield United's relegation is confirmed as Willian Jose nets his first #PL goal for Wolves#WOLSHU pic.twitter.com/JoUtJc8d1e

— Premier League (@premierleague) April 17, 2021
Last season under Chris Wilder Sheffield shocked the Premier League with his innovative tactical setup. The club from Yorkshire finished 9th in the 2019/20 season. It was clear that the squad had over-performed and Wilder's set up drastically papered over the cracks. 
Defeat at Molineux brings our Premier League journey to an end. pic.twitter.com/9PAgBxWcrt

— Sheffield United (@SheffieldUnited) April 17, 2021
Let's take a look at what all has gone wrong for Sheffield this season to suffer such fall from grace.
LAST YEAR'S HIGH
Last year Sheffield United managed to get gritty wins against Arsenal, Aston Villa ,Everton and Burnley. In those games Sheffield looked like a Premier League ready side, but this season they have only managed 4 wins in the league.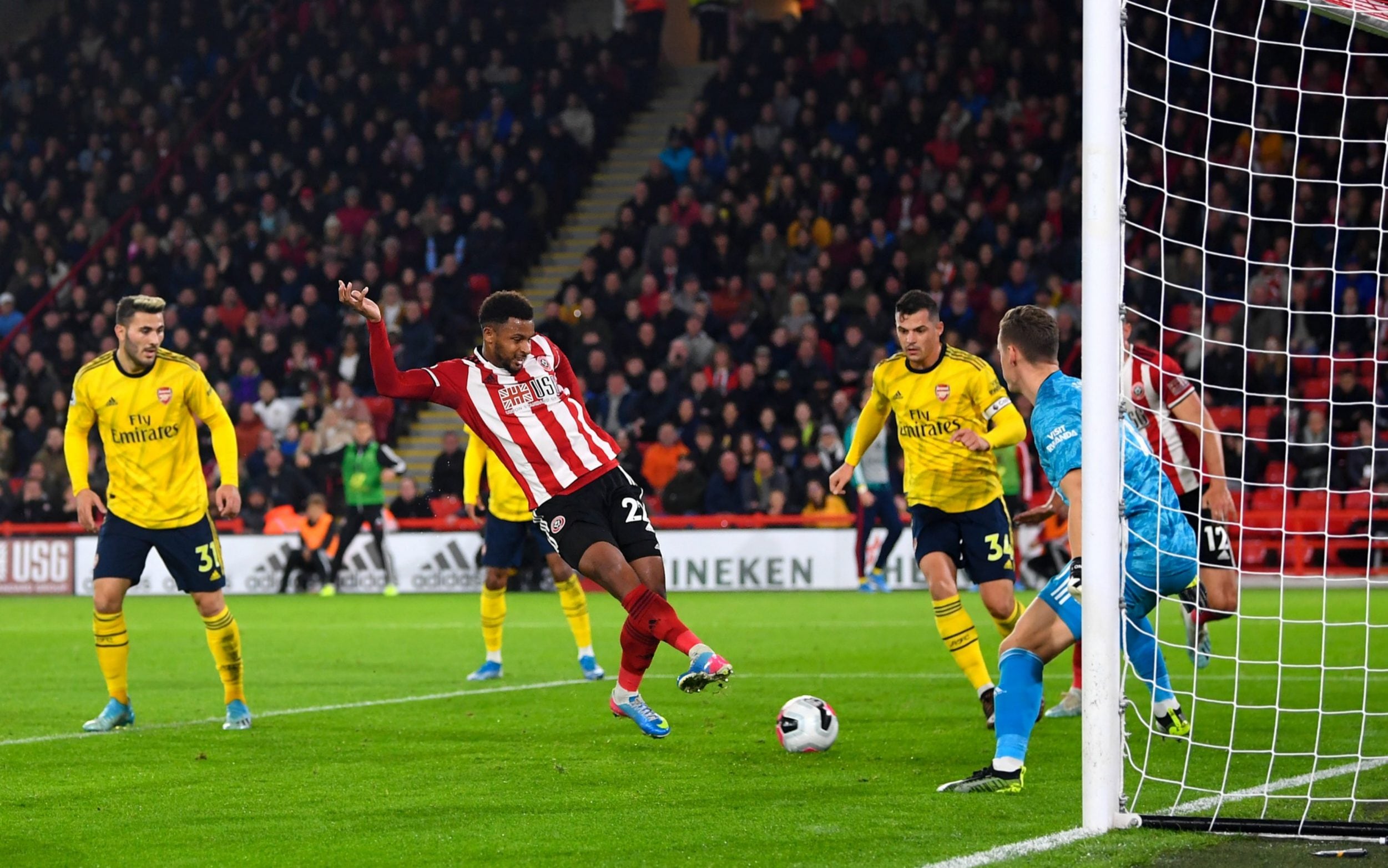 In 2019/20 they also managed to get some important draws. Especially against Premier League heavy-weights such as Manchester United, Chelsea and Tottenham Hotspurs. It was clear to see that the 'overlapping center backs' tactic worked like a charm against premier league defences. Teams really struggled to break Sheffield down too last year. The 3 at the back set up with Dean Henderson in goal offered genuine solidarity.
They in fact had the 4th best defence in the League last season. Sheffield and Chris Wilder were dark horses for a European spot for the majority of the season in 2019/20. Perhaps their superb performances last season had raised the bar a little too much as they suffered a relegation with only one season in the Premier League.
WHAT HAS GONE WRONG THIS SEASON
This season Sheffield have been at the foot of the table throughout the season. They have the second worst defence in the league. They have conceded a massive 56 goals in 36 matches and have managed to score a meager 17 goals. One of the main reasons for Sheffield's terrible performances this season has been that their holes in their tactical setup has been revealed and deciphered completely. 
Teams have exploited their weaknesses with ease this season and it was imperative for them to evolve. But apparently Chris Wilder had no plan 'B'. They were not able to alter their patterns of play which were too easy to read this season.
"The boys are proud of our defensive record and we've got a goalkeeper who makes saves when he is needed."

Chris Wilder is demanding one big final effort from all connected with the club, ahead of Saturday's clash against Ipswich Town.#SUFC 🔴

— Sheffield United (@SheffieldUnited) April 24, 2019
Sheffield United's poor squad planning could also be attributed to their form this season. It was clear that Wilder is capable of Coherent defence and a consistent goal scorer might actually help them improve on their 9th place finish last season.
But instead of signing a 15 goal a season striker the Blades signed Rhian Brewster and Oliver Burke. David McGoldrick who has arguably been Sheffield's most consistent performer in the last two seasons really needed some support to help Sheffield avoid getting relegated, but it never came.  
https://twitter.com/jaivanfut/status/1312074883808010240
Brewster showed a lot of promise at Swansea last season on Loan from Liverpool. But the U17 world cup hero does not look ready for a Premier League side right now. His lack of experience at the top-level is evident but so is his potential which is surely something to get excited about. Unfortunately for Sheffield though they needed a striker to hit the ground running which is a lot to expect out of a 20 year old.
 His price tag also left a lot of people scratching their heads as Sheffield paid 23.5 million pounds to Liverpool for the forward. Surely they could have looked for a better deal. They could have done something similar to what Newcastle did by bringing in a proven premier league goal-scorer in Callum Wilson.
Then there is Oliver Burke, who was seen as the next big thing from Scotland when he was just a teenager. The hype made RB Leipzig sign him who hardly gave him minutes. After the disappointing stint in Germany he was sold to West Brom during the 2017/18 season, when the Baggies got relegated.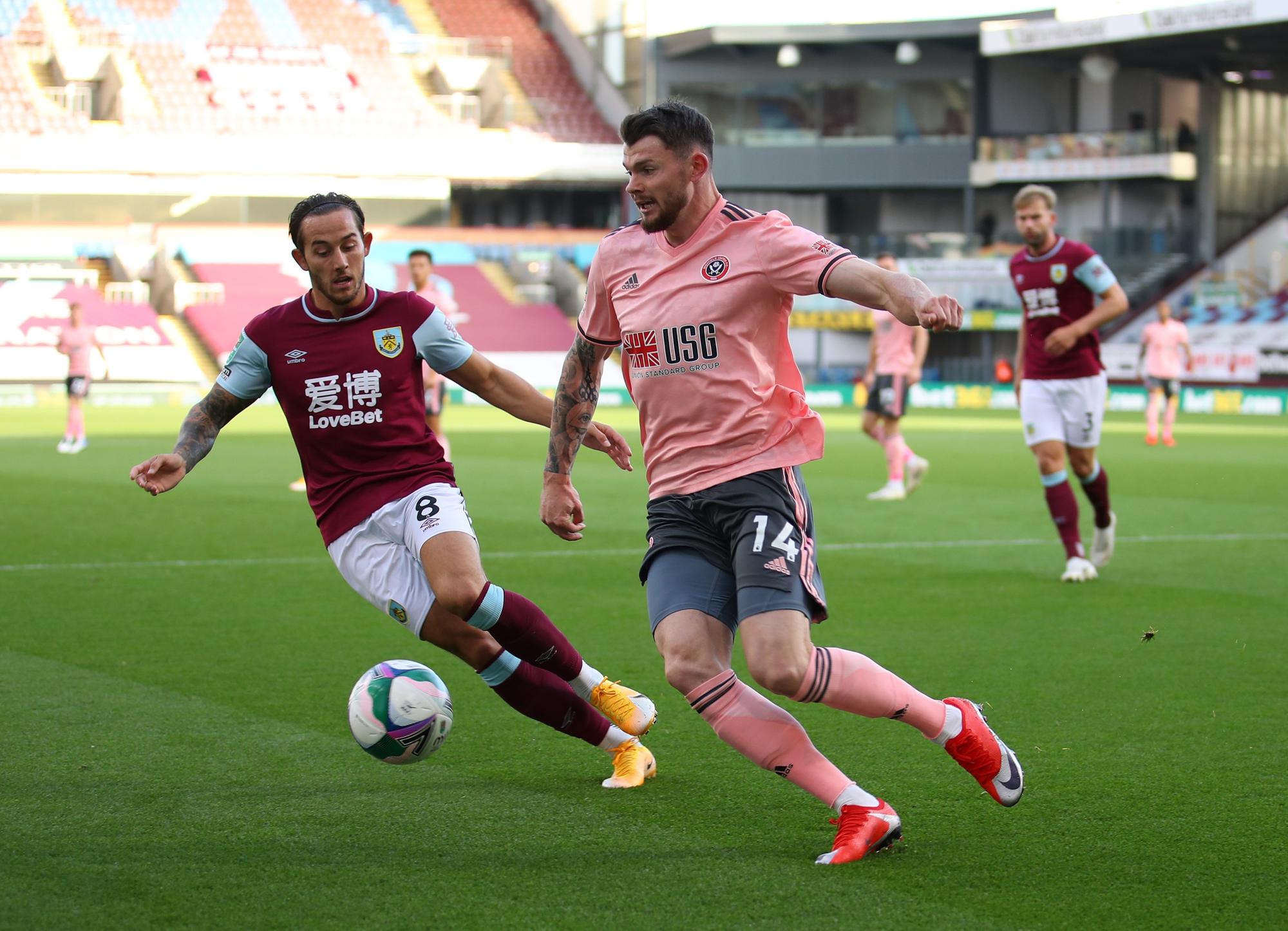 Then he was loaned out to Celtic and Alves. Where the winger failed to perform again. This season he was signed from West Brom for 6 million pounds expected to lead the line for the Premier League side. Honestly Burke's transfer to Sheffield made no sense at all.
The final nail in the coffin this season was Chris Wilder's 'sacking'.  Apparently the former Sheffield player tried resigning twice early on the season. Reportedly he was looking for severance pay but the board did not let him. He was finally let go of earlier in March as reports claim it was a mutual termination of his contract.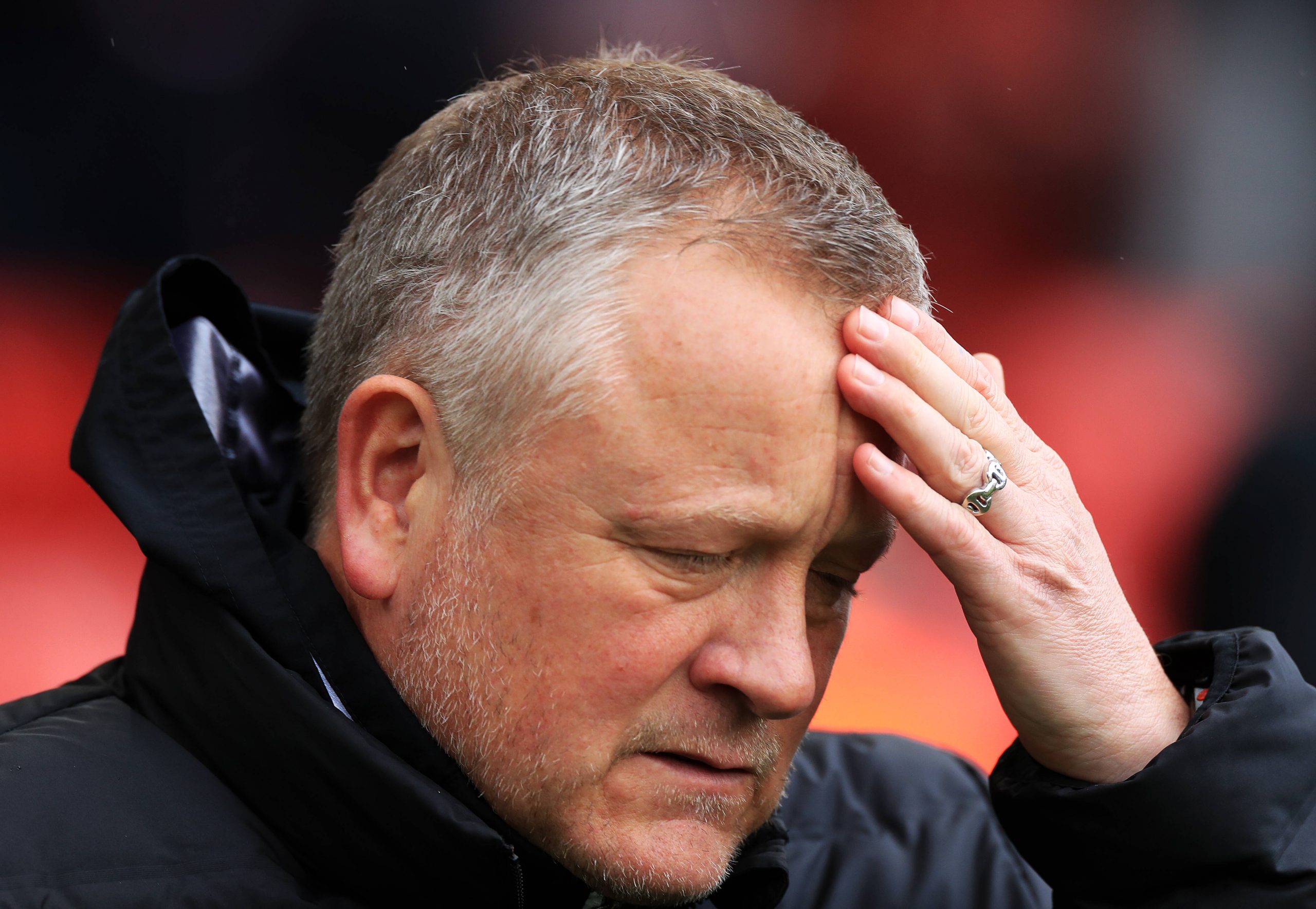 It is sad to see such an innovative manager leave the Premier League. Especially after guiding Sheffield to promotion and the mid-table finish in the League. We hope we get to see Chris Wilder soon in a Premier League dugout.
THE REGRETTABLE RECORDS
Opta records show that Sheffield United  became the third worst team at this stage of the season, only Sunderland in 2005-06 and Derby in 2007-08 (11 points each)  had fewer points on the board after 32 games in a Premier League season. Something Sheffield United fans would not take a lot pride in. Sheffield also managed to equal their record number of league defeats in a single season (1975-76 and 2010-11), as they lost their 26th game of the season against Wolves.
9 – Sheffield United are the first team to finish as high as 9th in the Premier League and be relegated the following season since Birmingham City (9th in 2009-10, relegated in 2010-11). Plummet. pic.twitter.com/rgPyhojMXt

— OptaJoe (@OptaJoe) April 17, 2021
The records also show that Sheffield United have become the joint-earliest relegated team in Premier League history, alongside Ipswich Town (1994-95), Derby County (2007-08), and Huddersfield Town (2018-19), with six games still to go in the current season.
6 – With six games remaining, Sheffield United have suffered the joint-earliest relegation in Premier League history, alongside Ipswich Town (1994-95), Derby County (2007-08) and Huddersfield Town (2018-19). Misery. pic.twitter.com/OTXln3dESK

— OptaJoe (@OptaJoe) April 17, 2021
It is extremely disappointing to see Sheffield United get relegated, we sure hope they can bounce back soon as a grueling Championship season beckons.