South Korean women footballers defeated India 10-0 in Group B of Asian Football Confederation (AFC) Asian Cup Jordan 2018 qualifying tournament on Wednesday.
This is the first time for South Korean footballers to play in the capital of North Korea since October 1990.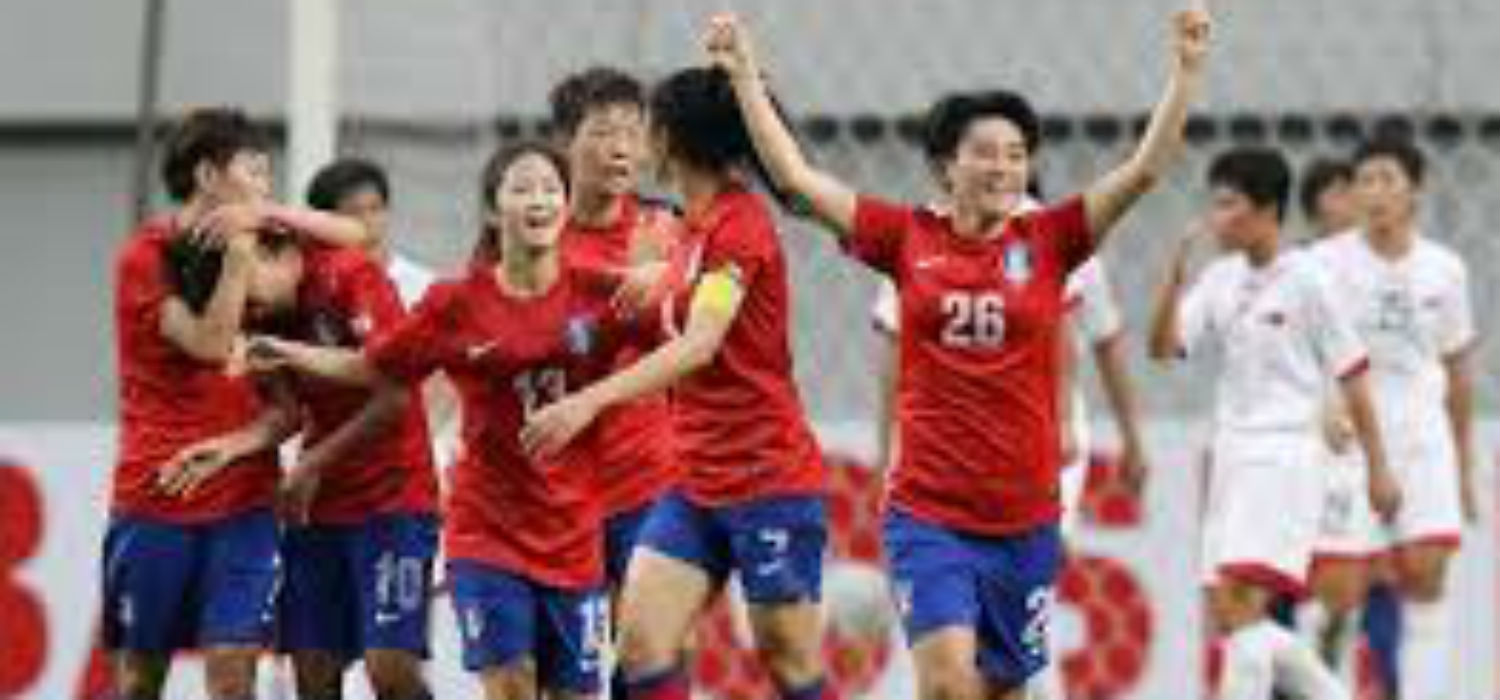 The South Korean team dominated the match in a drizzle, scoring five goals in each half at the Kim Il Sung Stadium in downtown Pyongyang.
On the same day, North Korean women footballers defeated Hong Kong of China 5-0 under rainfalls, wind and chilly temperature.
North Korea and South Korea will play each other on Friday afternoon and the game is widely expected to decide the group's top position.
ALSO READ: South Korean Women Team Arrives In North Korea for AFC Women's Asian Cup Jordan 2018 Qualifiers
Strict security measures were arranged at the stadium and its surrounding areas which are next to the neo-classic Triumphant Gate dedicated to former President Kim Il Sung's 70th birthday.
The atmosphere here was relaxed with some shops selling Korean medicines, cosmetics, handicrafts, sports wears and snacks temporarily set up in the plaza outside the stadium.
(With Inputs From Xinhua)