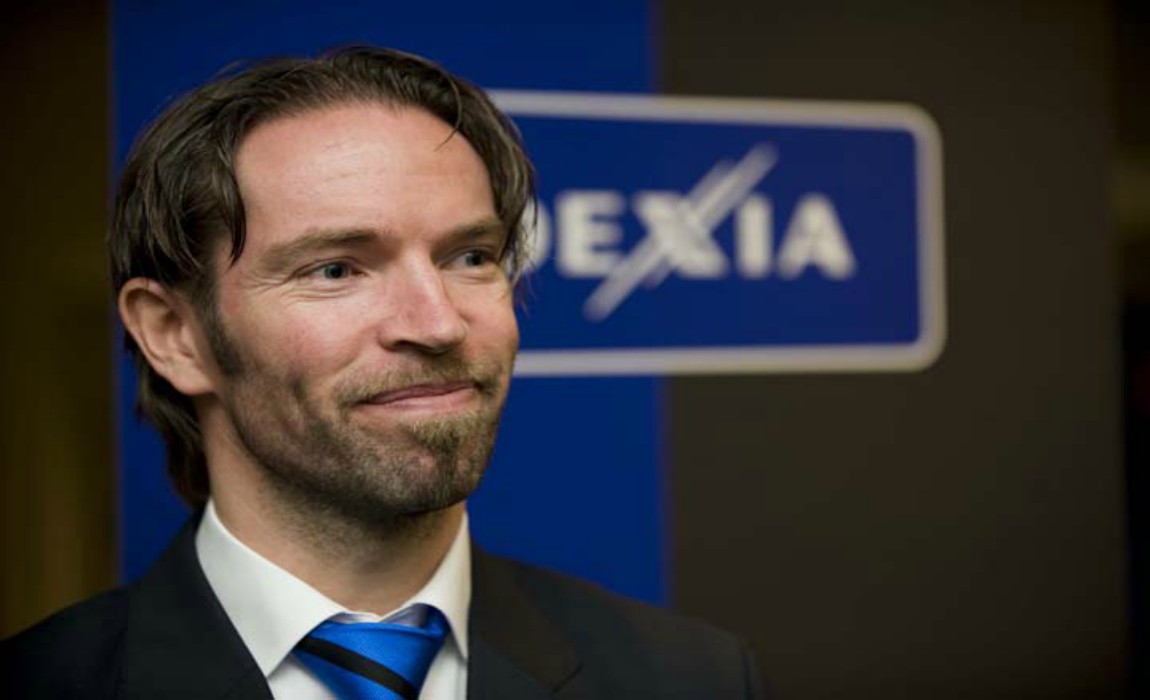 The success of football lies in the development of young players at the base level and getting them fully prepared for a professional career, a retired Belgian footballer and coach told Xinhua here on Saturday.
"What's important is that you start at the base. The base is the development of the young players, because if you want better players in your first team, you have to start when they are younger," said Sven Vermant, who currently coaches Team B of Club Brugge, one of the top ranking clubs in Belgium.
Vermant gave the remarks in an interview with Xinhua during the 11th Weifang Cup International Youth Football Tournament held in Weifang City in China's eastern Shandong Province.
Vermant led Team B of Club Brugge to the fourth place in their debut in this year's Weifang Cup, losing 1-0 to 10-man Club Deportivo Guadalajara of Mexico in the bronze medal match on Saturday.
During his professional career, which spanned about 20 years, Vermant, 44, spent most of the time playing for Club Brugge. One of the most celebrated teams in Belgian football, it has won 14 domestic league titles — second only to arch rival R.S.C. Anderlecht.
Vermant started his coaching career immediately after retirement in 2009 and has stayed in the youth camp of Club Brugge ever since.
"I don't say to get them (the young players) to live in a more professional way because I don't know China that well, but if you want to be successful, for any country, it starts with the development of the players, get them maximum developed technically, tactically, mentally, physically," he said, adding that if a team can do better at the base, it can get better players on the top as well.
However, Vermant said the path to the first team is challenging for the young players, since it's not possible for all the boys at the youth teams of Club Brugge to secure a position in the first team.
"Maybe one or two or three boys will get the chance … you don't know, it's like a pyramid [where] you start with the broad base and it goes up … but there are not a lot [who can manage] to achieve this – some go to other clubs and some go to study more when they see that they don't get the chance in a higher level," he said, adding that it's his job to get the best out of everyone and integrate them into a competitive whole.
A midfielder in the Belgian national squad during the 2002 FIFA World Cup where the "Red Devils" were defeated by Brazil in the round of 16, Vermant said the Belgian team was made to rethink about what went wrong in the 12-year period since 2002, during which they were absent from two World Cups – one hosted by Germany in 2006 and the other by South Africa in 2010.
"It made Belgium to rethink about a new structure and maybe develop even better players. And I think if you look at the squad at this moment, we have players who play in the top clubs," he said, reflecting on the ups and downs the national team had gone through the past decade and a half.
Belgium had played in five consecutive World Cups between 1986 and 2002, a period in which Vermant said they were very successful. The national team ranks 10 in the latest FIFA men's ranking, which to Vermant is the highest Belgium has had in recent memories. "Not in total, but close to now," he explained.
Asked who in the history of Belgian football can best represent the national team, Vermant said every one of those great players like Paul Van Himst, Vincenzo Scifo and Marc Wilmots "had a big impact on Belgian football in different generations."
"In the time when Van Himst played, there was not so much international football with broadcast like it is now," he said, adding that Scifo, Wilmots and himself all belong to roughly the same era in which Belgian players began to play overseas.
"In my time, when I went to Schalke, maybe there were three or four (Belgian) players who were playing abroad in different competitions," Vermant said, referring to FC Schalke 04 of the German Bundesliga, for which he played between 2001 and 2005.
"Now it's almost the opposite. Almost all the players in the national team are playing outside Belgium," he added.
The Weifang Cup, now in its 11th year, is China's signature annual youth football tournament for international clubs. A cradle for future football stars, the event has seen the participation of over 100 clubs from some 20 countries, including Argentina, Brazil, Germany, Italy and Spain.