As the 25th Premier League season begins, it is a happy coincidence that it was Arsenal – home to the League's first and largest official LGBT supporters group – who hosted the opening match.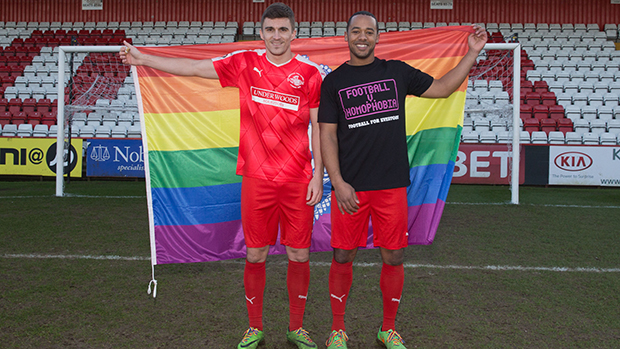 There are now 12 official LGBT supporters clubs in the league, but as far back as 1989 there have been supporters' networks for LGBT fans across the UK.
The proliferation of LGBT fan groups may come as a surprise to those who think that football is a site of rampant homophobia. There is still a perception that homophobic prejudice dogs the game today, and that football has failed to curb the scourge of chanting and abuse from the terraces.
A recent BBC documentary presented by "out" professional rugby player Gareth Thomas prominently showed opposition fans taunting their rivals Brighton about the town's reputation as the "gay capital" of Britain. Backing this up, a 2013 survey – conducted by the Brighton and Hove Albion Supporters Club and campaign group the Gay Football Supporters Network – found fans experienced regular and persistent homophobia from opposition supporters.
Anecdotal assurances I have been given from the Football Association suggest that the Brighton problem has receded in the years since, but has not been eliminated. Personal accounts from groups of fans on social media also confirm that homophobic chanting still occurs.
Changing Room Cultures
So is it case closed and football is convicted as charged? While the research on fans' attitudes to LGBT issues is thin, what exists paints a rather different picture. A 2016 BBC survey showed that 82% of fans would have no problem with a gay player on their team – although 8% did say they would stop watching their team should that ever be the case. Half also said they had heard homophobic language at matches.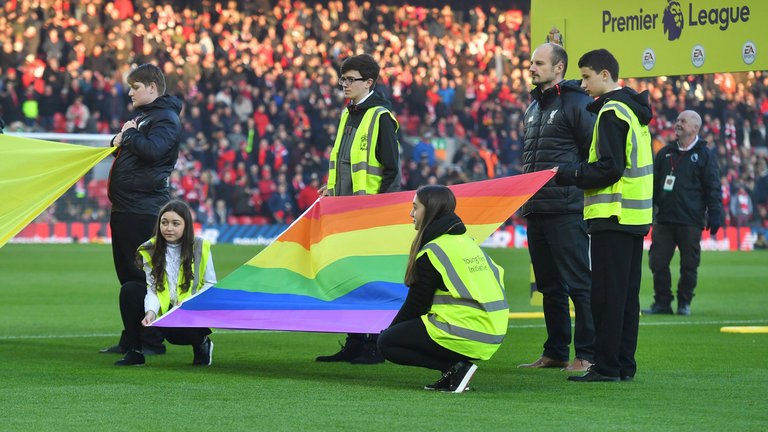 During the 2015-16 season, football's inclusion body Kick it Out, received 68 (17% of the total) reports of discriminatory language related to sexual orientation. Of course, reports of incidents may significantly underestimate the true extent of the problem. Regrettably, there is no real reliable evidence that provides a more comprehensive picture.
Turning to the playing side of the game, the Thomas documentary featured former Leeds United player Robbie Rogers, who came out in February 2013, in the same breath as announcing his retirement from English professional football. He said he could not conceive of continuing to play due to the homophobic atmosphere of the dressing room. After some months of reflection Rogers resumed his career at LA Galaxy, although it was a tough decision for him, given the atmosphere he had endured in the English game.
ALSO READ: New Premier League Season Begins… But Child Abuse Scandal Hangs Heavy Over Football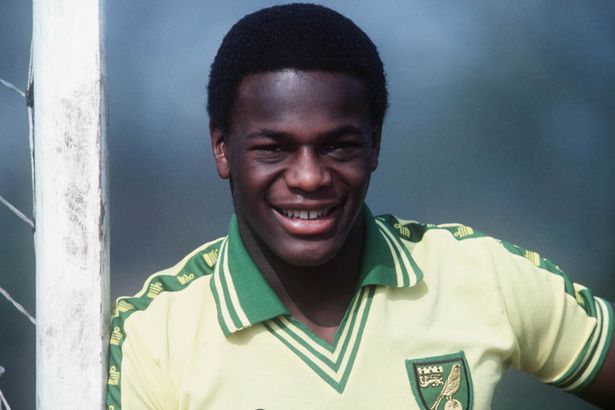 To date, there has been only one professional football player who has come out and continued to play: Justin Fashanu, who came out in 1990. Fashanu was subjected to terrible abuse from fans, and homophobic attitudes from his Nottingham Forest manager, Brian Clough. The human rights activist, Peter Tatchell believes that homophobia led to Fashanu taking his own life in 1998.
Work In Progress
In contrast to studies from the 1980s to the early 2000s that showed that the all-male changing room was a bastion of heteronormative masculinity, in which it was extremely difficult to come out as gay, research from the past decade is revealing a different, more inclusive, picture.
Research into sportsmen in the 21st century suggests that "their heterosexuality and masculinity are nothing like that of their fathers. Instead of representing Rambo, they prefer the feminised charms and homosocial tactility of the members of the boy band One Direction".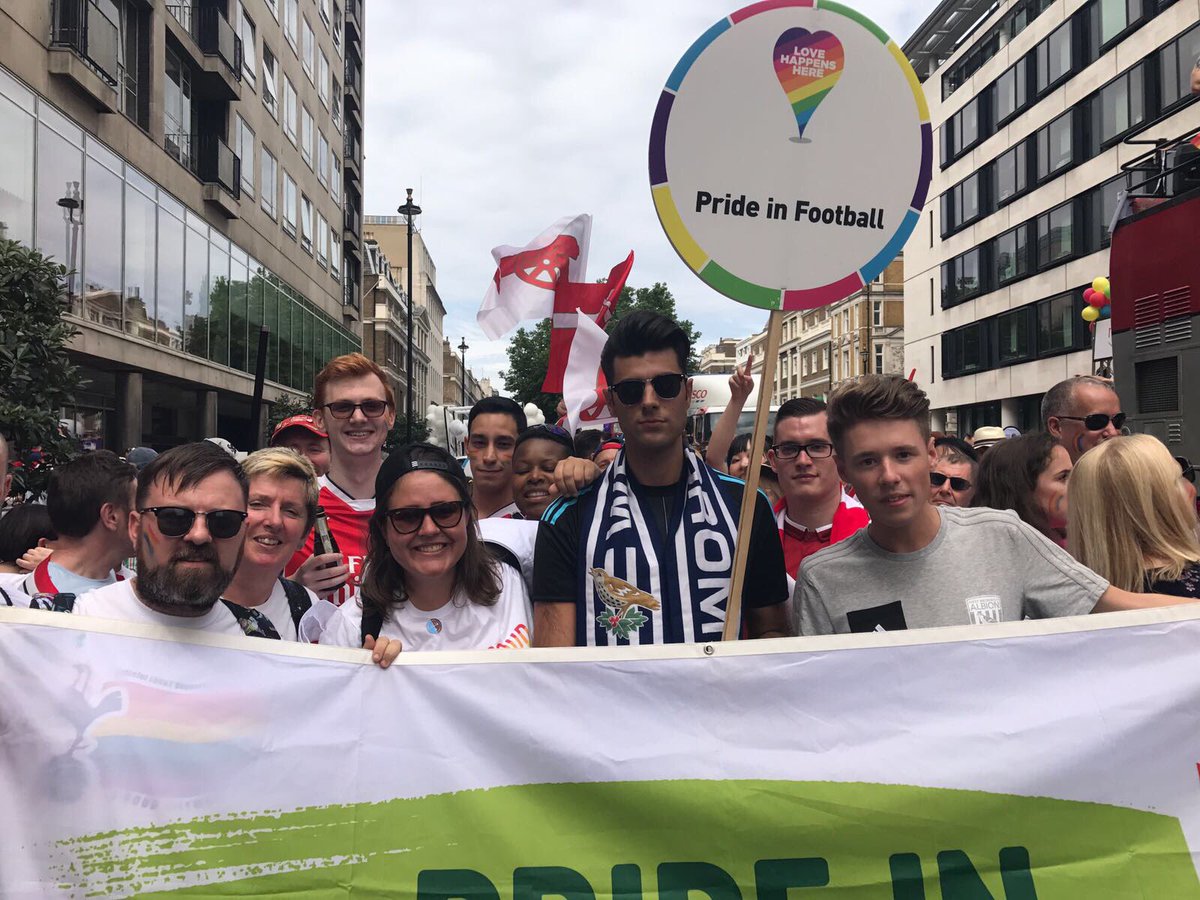 In addition, very recent research on football academies concluded that "the next generation of professional footballers in the UK … espouse strong levels of support for sexual minorities … they welcome the notion of an openly gay teammate". So while no current player has come out, there is optimism that the next generation may well include some that are already out before they enter the professional game.
For more than a decade, the Professional Footballers Association – already a leading football equality advocate – has taken significant steps to promote LGBT inclusion among its playing membership and the wider game. This has included developing a protocol and a range of other measures to support any player who wants to come out.
Likewise, the FA has developed an action plan to promote LGBT inclusion in football. It conducts regular workshops at the grassroots level, and has introduced regulations to ban homophobic language in the same way as racist language at football grounds.

Though things are moving forward, and football has definitely become a more positive space for LGBT players and fans, this is just a work in progress. Encouraging LGBT participants in the game is vital, and will only happen if they feel that the sport welcomes and supports them. Every homophobic chant and every dressing room "joke" prevents inclusion and is a distressing experience for anyone who has to endure it.
Football isn't perfect, but neither is society. There is more work to do, but there are many good people in the game who are on our side.
(THIS ARTICLE WAS ORIGINALLY PUBLISHED IN THE CONVERSATION)