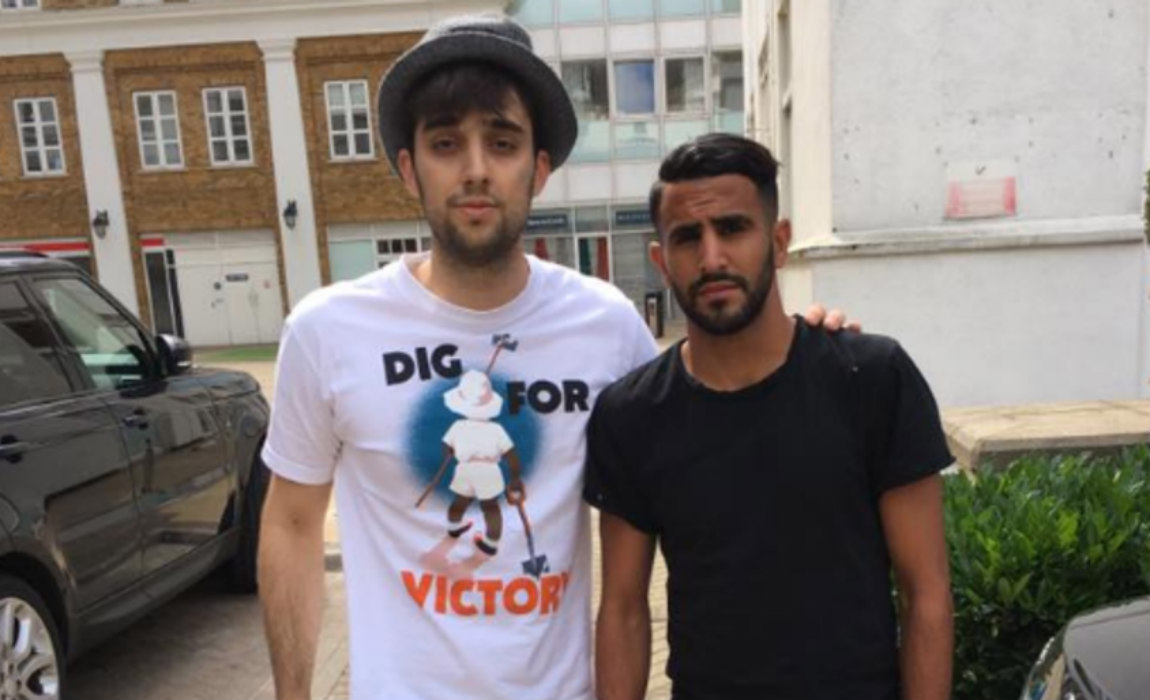 Premier League side Chelsea are interested in securing the signatures of Leicester City playmaker Riyad Mahrez despite Arsenal interest.
According to reports in the Daily star, Italian journalist Alessandro Schiavone spotted Riyad Mahrez in the Chelsea Harbour Hotel when he was interviewing new Chelsea manager Antonio Conte.
@MarkEBarden i don't want to spoil your afternoon but i met him @ chelseas official hotel where he checked in pic.twitter.com/KTqXC0khfN

— AlessandroLondon! (@AlessandroLdn) August 8, 2016
Alessandro Schiavone bumped into Mahrez for a picture when the Algerian winger was checking into Chelsea's 'official hotel.'
The Italian journalist admitted that he was present at the hotel to meet Chelsea boss Conte, adding: "His agent to me: 'Chelsea want Mahrez'".
mahrez checking in at fc chelseas official hotel today @BBCSport @DailyMail @ChelseaFC @Arsenal pic.twitter.com/N9xIquW97g

— AlessandroLondon! (@AlessandroLdn) August 8, 2016
A picture showed Mahrez entering the hotel with a small suitcase. However, Schiavone said that he did not spot Conte and Mahrez together.
He narrated the entire incident in a series of tweets:
"I didn't say anything and Mahrez didn't say anything. I only tell ya what his agent said 'Chelsea want Mahrez'.
"I did NOT see Conte and Mahrez together. I saw Mahrez outside and Conte inside. And Mahrez did NOT speak. For the last time. I don't know why Mahrez was there or if he goes to Chelsea. He didn't speak. I only took a pic with him and thats it."
THIS MAN who spoke to Conte when I arrived told me that Chelsea want Mahrez outside. and he looked credible. pic.twitter.com/T2zkA669Lx

— AlessandroLondon! (@AlessandroLdn) August 8, 2016
"THIS MAN who spoke to Conte when I arrived told me that Chelsea want Mahrez outside."
"And he looked credible."
He looked credible, people. Definitely time to get those shirts printed up.
It is believed that the Blues have given up their chase for Lukaku after Everton has refused to lower down the asking price of of £75 million.
Riyad Mahrez was named PFA Player of the Year as he played a pivotal role in Leicester City's Premier League Triumph with 17 goals and 11 assists to his name.
Arsenal has been highly linked with a £37million move for the Leicester playmaker Mahrez and sources confirm that Wenger is fond of the Algerian's technical abilities in the midfield.
On the Contrary, Leicester City are desperate to hold on to their star after losing ace midfielder N'Golo Kante to Chelsea this summer.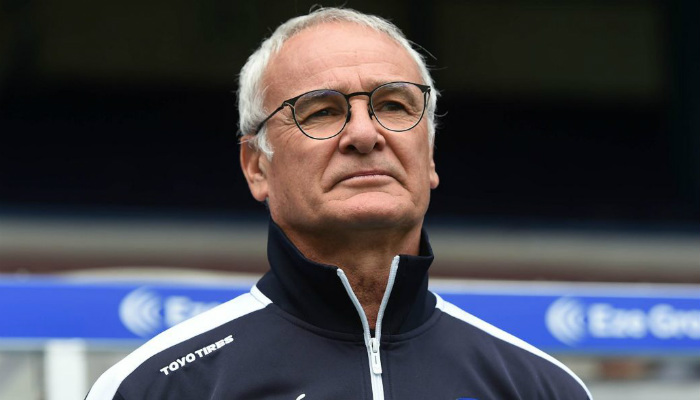 Ranieri has revealed that he is confident that Mahrez will reject Arsenal's offer and stick to the club but Wenger's presence at Leicester City's recent International Champions Cup loss against Paris Saint-Germain may point towards a possible summer move.
'Maybe Riyad is distracted a bit by all of these rumours and speculation,' Ranieri said in a press conference.
'But that is also an experience for my players. 'It is important that he understands that he should stay with us.
'He has to improve his fitness and play for the team as well last season,' Ranieri concluded.
Mahrez's contract at Leicester City expires in June 2019. The Foxes were able to convince Jamie Vardy to snub a move to Arsenal and the club hopes that they can work the same magic on Mahrez.