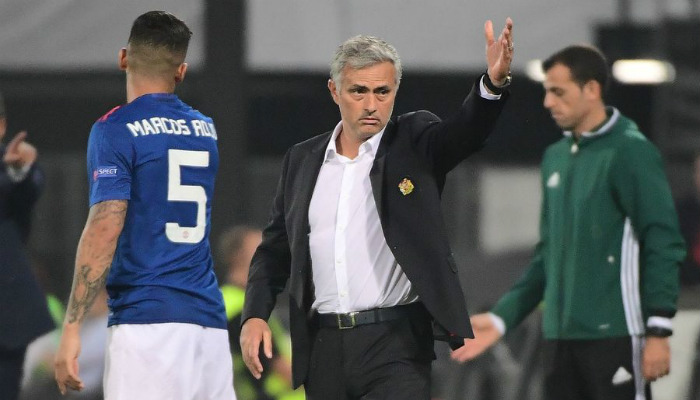 Premier League giants Man Utd made a disappointing start to their Europa League campaign with a shock 1-0 defeat to Feyenoord at Rotterdam, as new manager Jose Mourinho suffered his second consecutive defeat.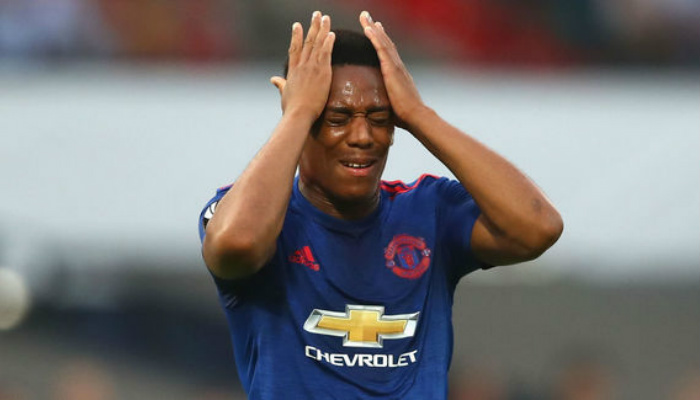 Man Utd looked out of shape right from the kick-off and they clearly lacked the intent to take an early lead. On the contrary Giovanni van Bronckhorst's Dutch side basked in confidence and pushed more men forward.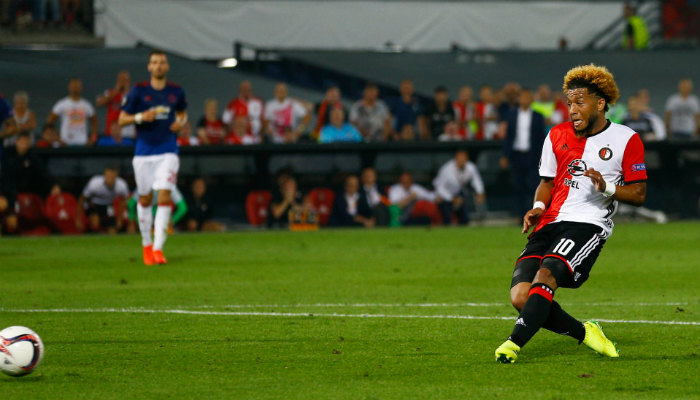 Feyenoord crushed Man Utd's hopes after taking a one goal lead in the 80th minute. Jorgensen, who was offside, whipped in a cross to pick Vilhena in the area, who launched a low side-footed finish from the edge of the penalty box to beat De Gea.
The Second consecutive defeat didn't go down well with the football enthusiasts and let's see how they reacted on social media.
When you're just nodding off and then Feyenoord take the lead: https://t.co/FKujus65bG

— Paddy Power (@paddypower) September 15, 2016
FT: Feyenoord 1-0 Manchester United

LVG right now. https://t.co/2cZpupkNMy

— Not Match of the Day (@NOT_MOTD) September 15, 2016
Manchester United have signed a new exclusive TV deal to show the rest of their Europa League games…………. pic.twitter.com/SGVH70Cs0b

— Keith Dredge (@ScouserDredgie) September 15, 2016
? Documents
└? @ManUtd
└? Players
└? Paul Pogba
└? Goals or assists
└ ?⚠ This folder is empty ⚠

— Ankur? (@MAGIASILVA21) September 15, 2016
Performance summed up two weeks in a row. #MUFC pic.twitter.com/3vKLmU9lTO

— Manchester United (@ManUtds_News) September 15, 2016
On tonight's performance Rojo looks a better chef than he is a footballer: pic.twitter.com/0BRfNspVRP

— Paddy Power (@paddypower) September 15, 2016
Me for the past three years supporting @ManUtd. pic.twitter.com/mkj2UnQ6bO

— Tony Martial (@Shahirulzzz) September 15, 2016
Paul Pogba spelled backwards is 'abgop luap" which makes no sense just like the €120m Manchester United spent on him."

— Triple_A (@3ppleA_OFFCIAL) September 15, 2016
Back to Back two defeats .. & Manchester United fans right now pic.twitter.com/FuZ8PvqIBk

— DON Mesut (@__LondonIsRed__) September 15, 2016
Mourinho the tactical genius throwing Chris Smalling up front. Long ball tactics ?

— Ollie Claxton (@OllieClaco1882) September 15, 2016
Not sure what I'm more surprised about, Brad Jones playing for Feyenoord or him being 34.

— Grant Harrison (@grantharrison91) September 15, 2016
Thought he looked offside when the ball was played through but United have invited this. Woeful performance from front to back.

— The Peoples Person (@PeoplesPerson_) September 15, 2016
4 – For the first time ever, Man Utd have lost four successive European away games in a row. Unaccustomed.

— OptaJoe (@OptaJoe) September 15, 2016
Van Gaal masterclass this

— david leigh (@dave689908) September 15, 2016