What had started out as unconfirmed reports that Cristiano Ronaldo wanted to leave Real Madrid has all of a sudden grown into something a lot greater.
The Portuguese ace is apparently deeply unhappy with his status at the Bernabeu and looking to move away from Spain .
The tax case which has been opened against the former Manchester United man looks to have had a large bearing on a decision which seems a bit difficult to get your head around, and it is no surprise that social media has been bursting to the seams with Ronaldo chatter.
Here's how twitter reacted:
Bolton Wanderers take a bow!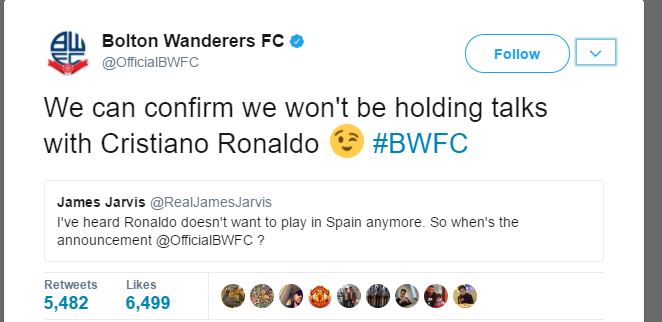 Hertha BSC made a cheeky offer!
Ronaldo wants to leave @realmadrid. No cash, but galactic challenge and Berlin will love you like a son. ?Interested, @Cristiano? #hahohe pic.twitter.com/qRdSDXS9jJ

— Hertha BSC (@HerthaBSC) June 16, 2017
Here is how others reacted!
Ronaldo wants to leave Madrid and coming back to Man Utd? Not buying that lads. Few days later Ronaldo signs new 5 years contract. #MUFC pic.twitter.com/JNfwxlkbvW

— Ahmad Tarmidzi (@mzyahd) June 16, 2017
The annual Cristiano Ronaldo to #MUFC season has started. pic.twitter.com/cfrVCzRpmz

— ZippyPenguin (@Zippy_Penguin) June 16, 2017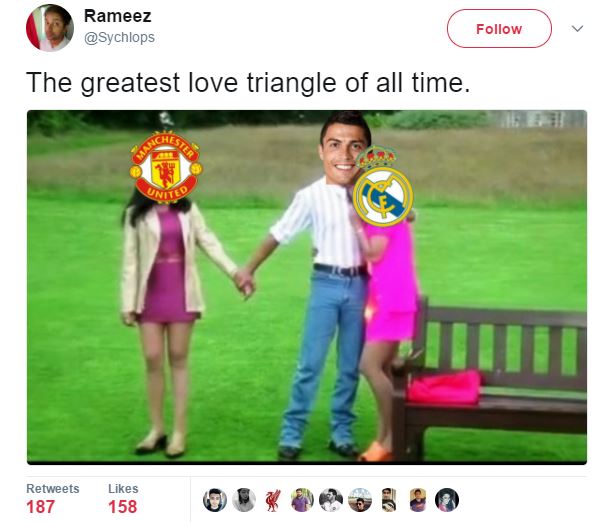 Ronaldo to United every year.pic.twitter.com/GndNp2caTp

— Jose 'Judas' fan (@SemperFiUnited) June 16, 2017
Twitter literally went mad about the news. But is the Ronaldo moving away from Madrid story true or is it just because Ronaldo wants a new contract?