Lionel Messi is one of the greatest footballers ever to be born and there's no proof needed to justify this after the epic El Clasico win last Sunday.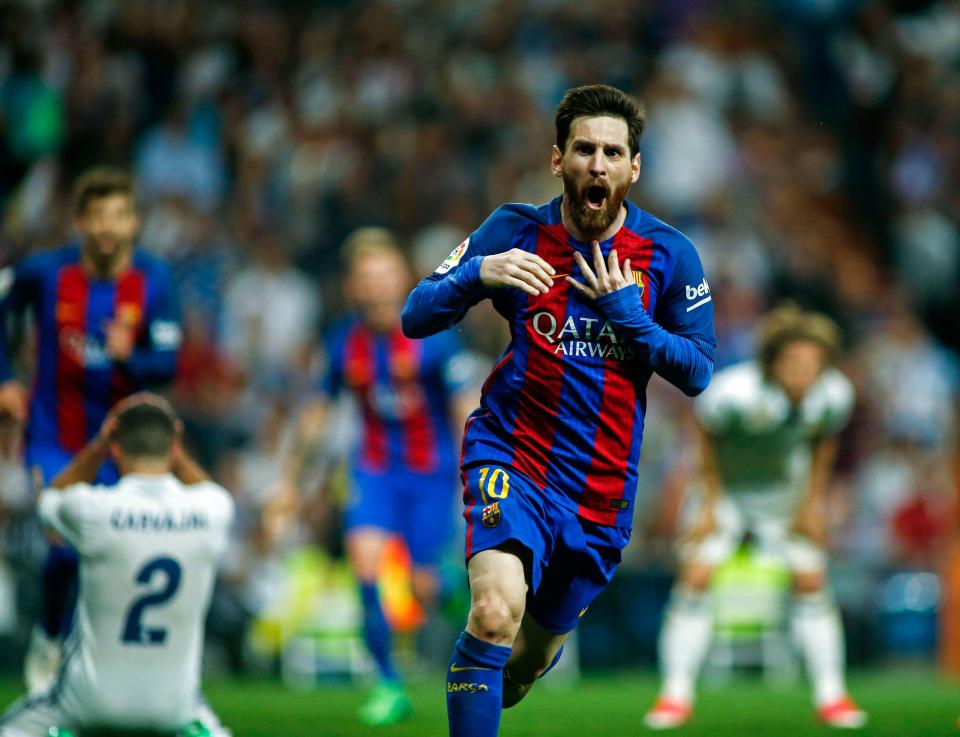 Hitting the 500th goal for FC Barcelona and helping the club drown Real Madrid 3-2 in the Santiago Bernabeu to go back to the top of the La Liga in Spain' s matchday 33, Messi showed the world why his skills should never be kept under doubt.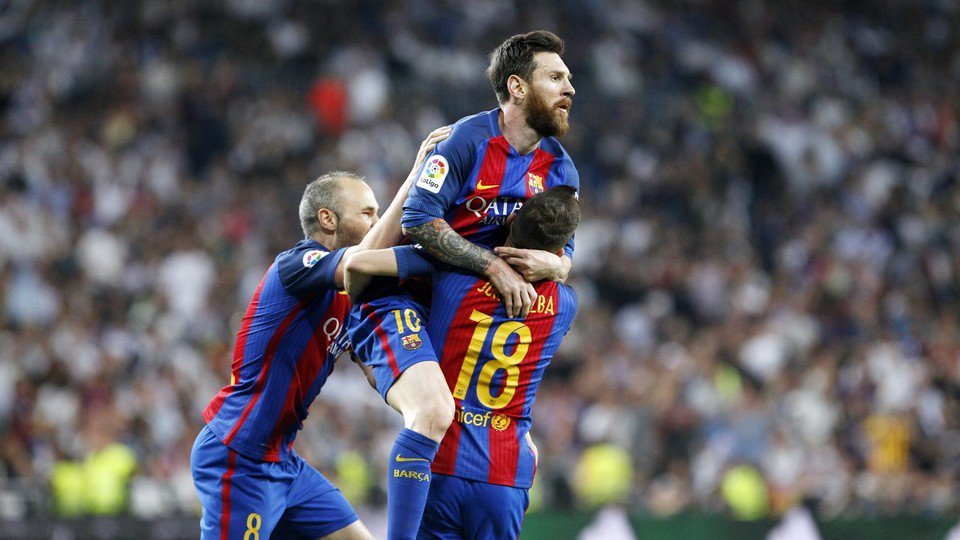 But it's not just his tremendous performance in the last match that acts as a testimony to his extraordinary personality but his gravity defying shirt holding skills that took almost everyone to believe Messi could actually be the 'god' fans portray him as.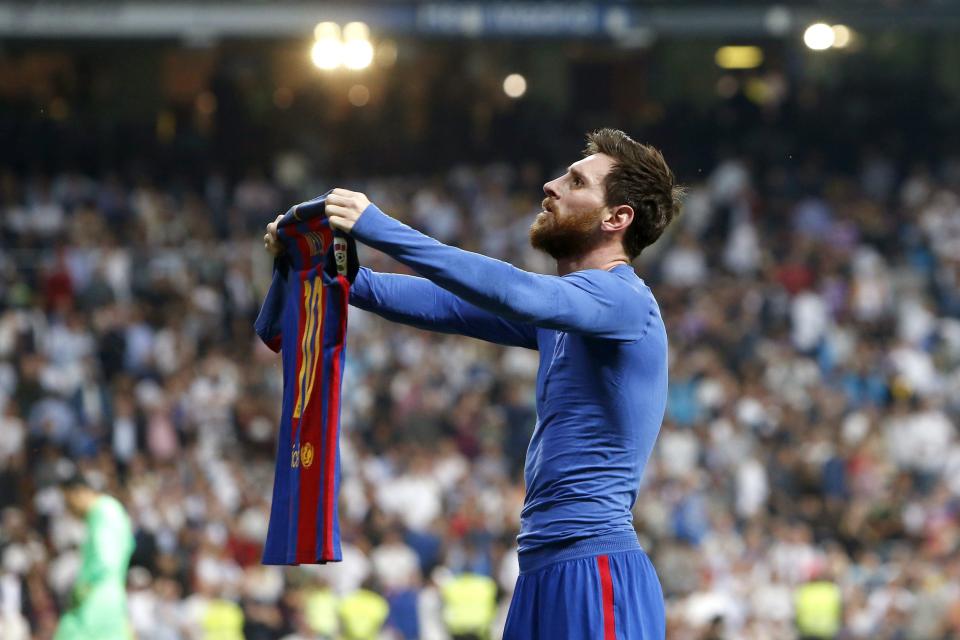 After Barca beat Real, Messi took off his shirt and displayed it with extreme proud to the Real fans and supporters.
ALSO READ: 'Barcelona Are Still Fighting For The Title,' Warns Messi – Following The Greatest El Clasico Performance Ever
It turned out literally to be a magical moment for the crowd as Messi held his jersey perfectly with one hand.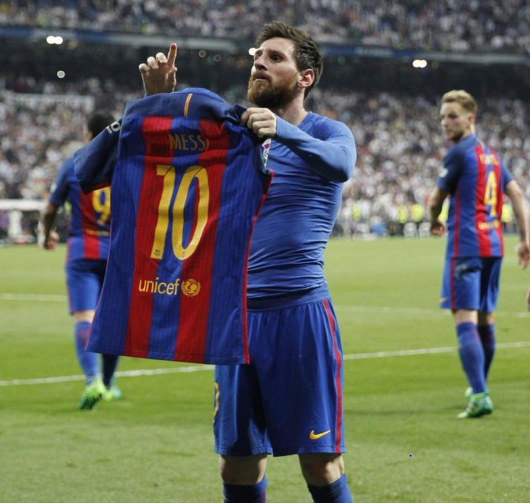 Twitterati went crazy with reactions after this epic moment.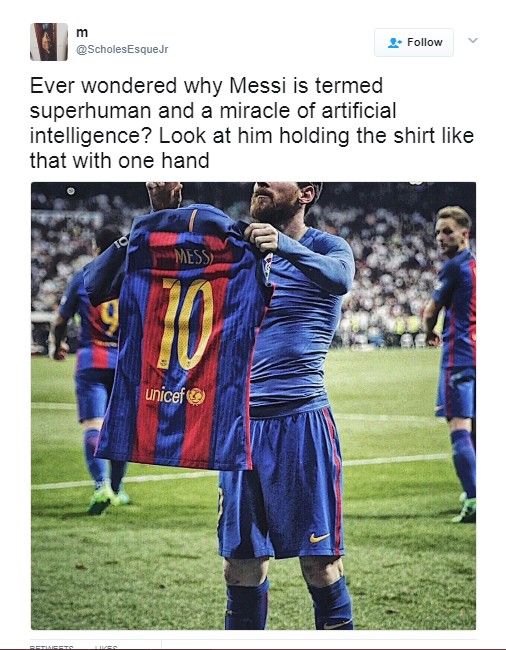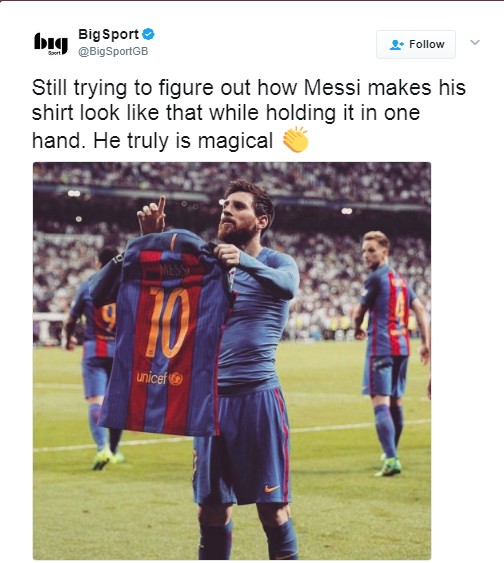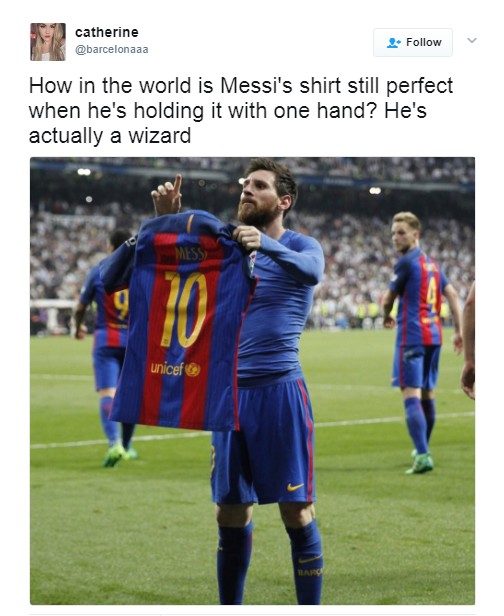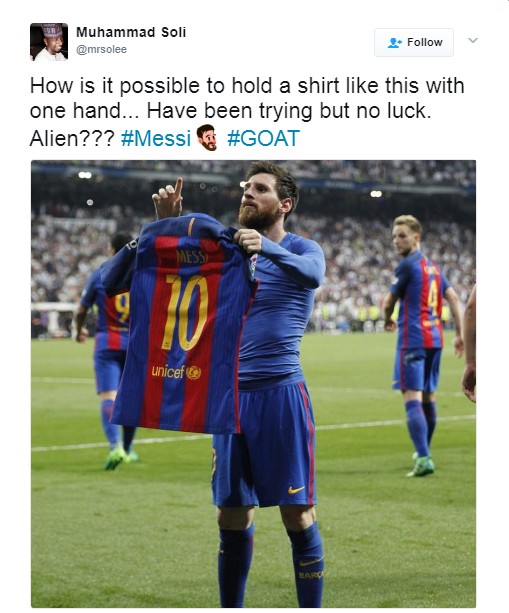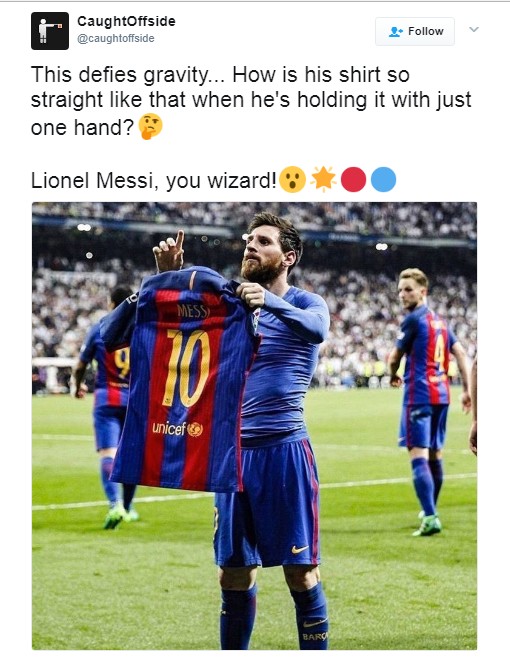 While some term him as a god and others think of him as some alien, Messi's magic will certainly continue to amaze the football world.
ALSO READ: Without Messi Argentina Have No Chance Of Qualifying For World Cup – Maradona