Miss Bumbum Suzy Cortez is back with another semi-nude photo expressing her immense love for Barcelona's superstar Lionel Messi.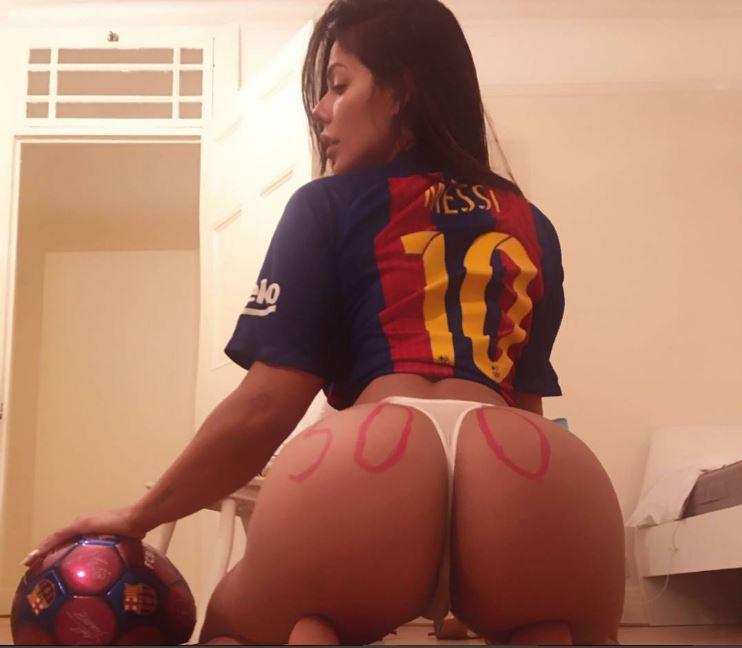 Hitting his 500th goal for Barca, Messi helped the club drown Real Madrid 3-2 in the Santiago Bernabeu to go back to the top of the La Liga in Spain' s match day 33, Messi showed the world why his skills should never be kept under doubt.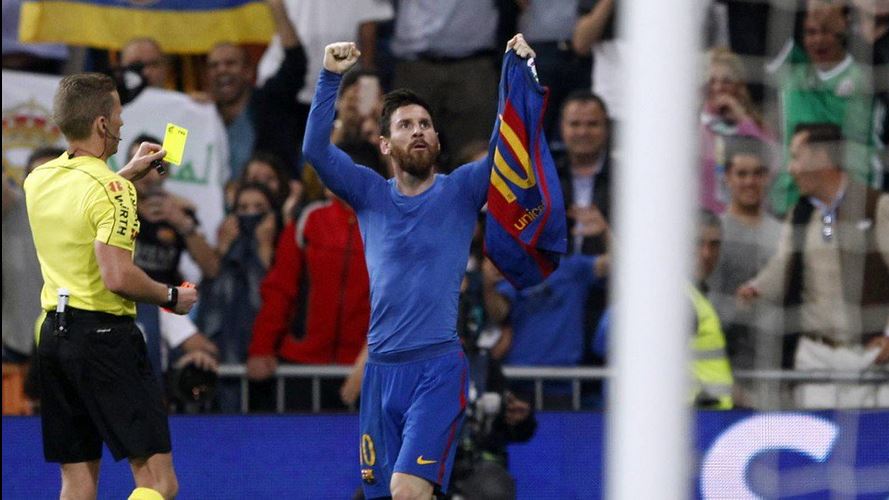 Miss BumBum Suzy Cortez took to social media to pay her tribute to the Catalan legend in her own style.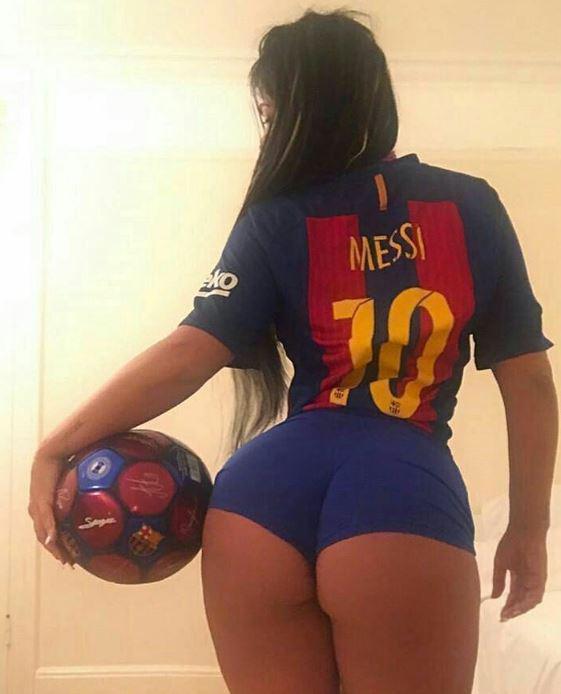 She posted a semi-naked picture of her wearing a Messi Jersey and with 500 written on her butt signifying the Argentine star's 500th goal.
ALSO READ: Miss Bumbum Suzy Cortez Celebrates Epic Barca Comeback Win With Raunchy Photo
Miss Bumbum has previously shown her love too for the club by posting raunchy photos on social media.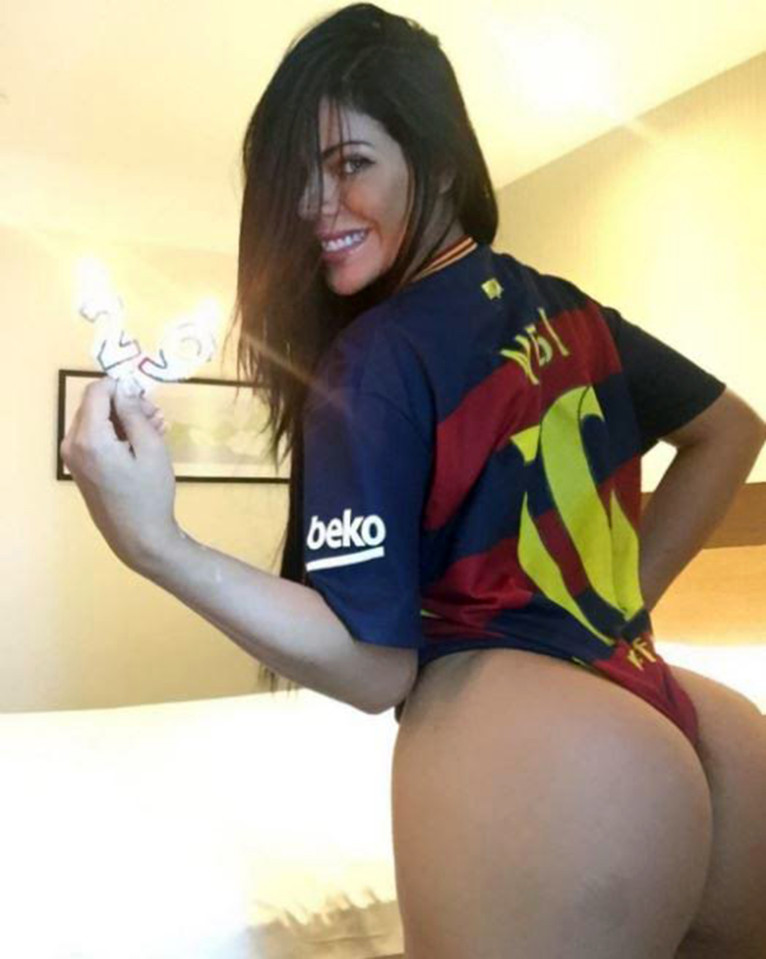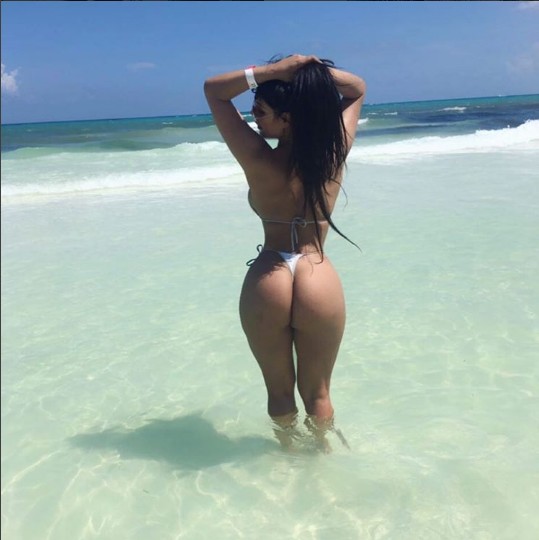 Celebrating Barca's greatest comeback victory in Champions League against PSG, Suzy posted a nude photo on Instagram, with her favorite Lionel Messi shirt covering her modesty.
The 25-year-old curvy model was blocked on social media by Lionel Messi and his girlfriend Antonella Roccuzzo after seeing Messi's profile flooded by a series of Suzy's sexy pictures via Instagram.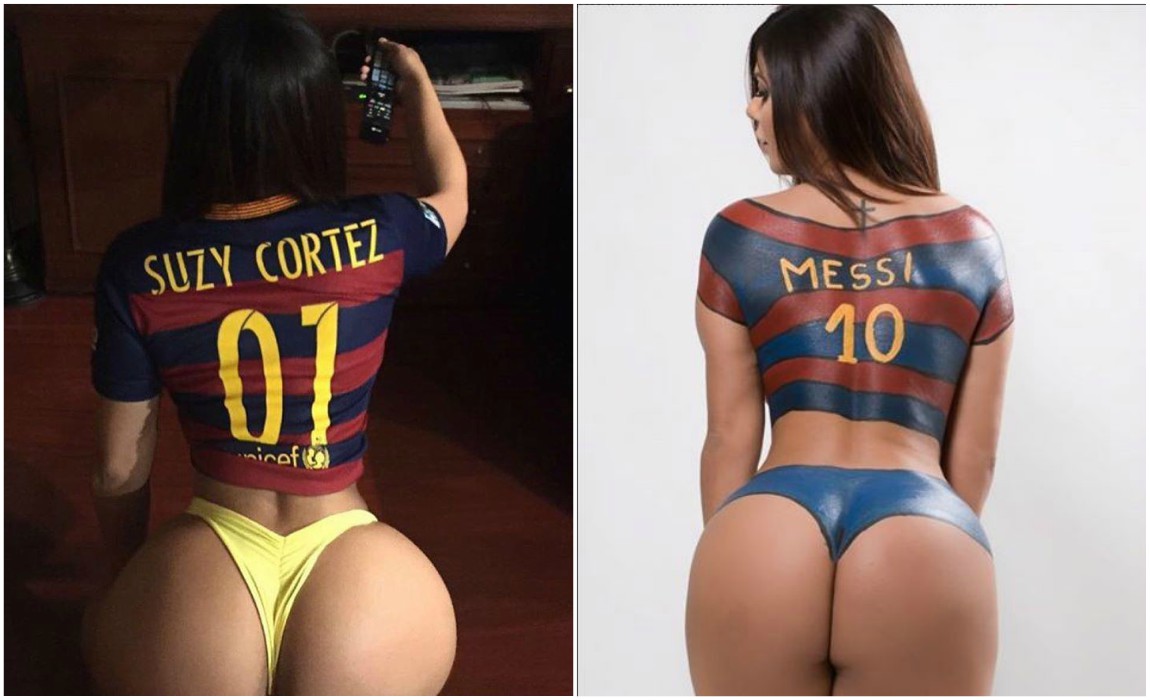 However, Miss BumBum has denied the fact of sending any kind of pictures to the football superstar.
ALSO READ: Miss Bumbum Suzy Cortez Begs Carles Puyol To Return As Boss And Hopes Arsene Wenger Is Not Appointed