Wayne Rooney decided to take one out of his former national skipper John Terry's playbook after the Manchester United skipper went ahead to lift the trophy despite not playing the match.
Zlatan Ibrahimovic inspired the Red Devils to a not so dominant win in the final of the EFL Cup final against Southampton at the Wembley Stadium.
Also Read: Rooney Will Leave Manchester United If He Fails To Regain Starting Spot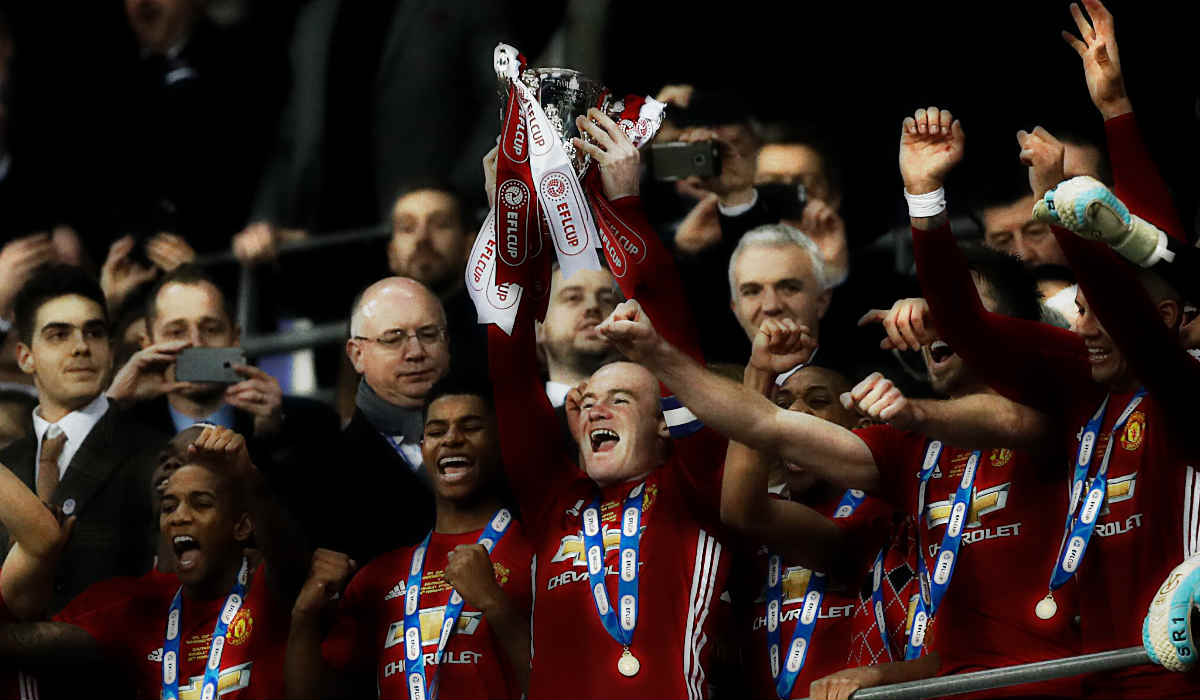 Rooney was about to come-on, just as Zlatan scored the late winner.
Jose Mourinho then decided to bring-on Marouane Fellani instead.
Also Read: 250 And Still Counting! Wayne 'Goal Machine' Rooney Breaks Manchester United's Goals Record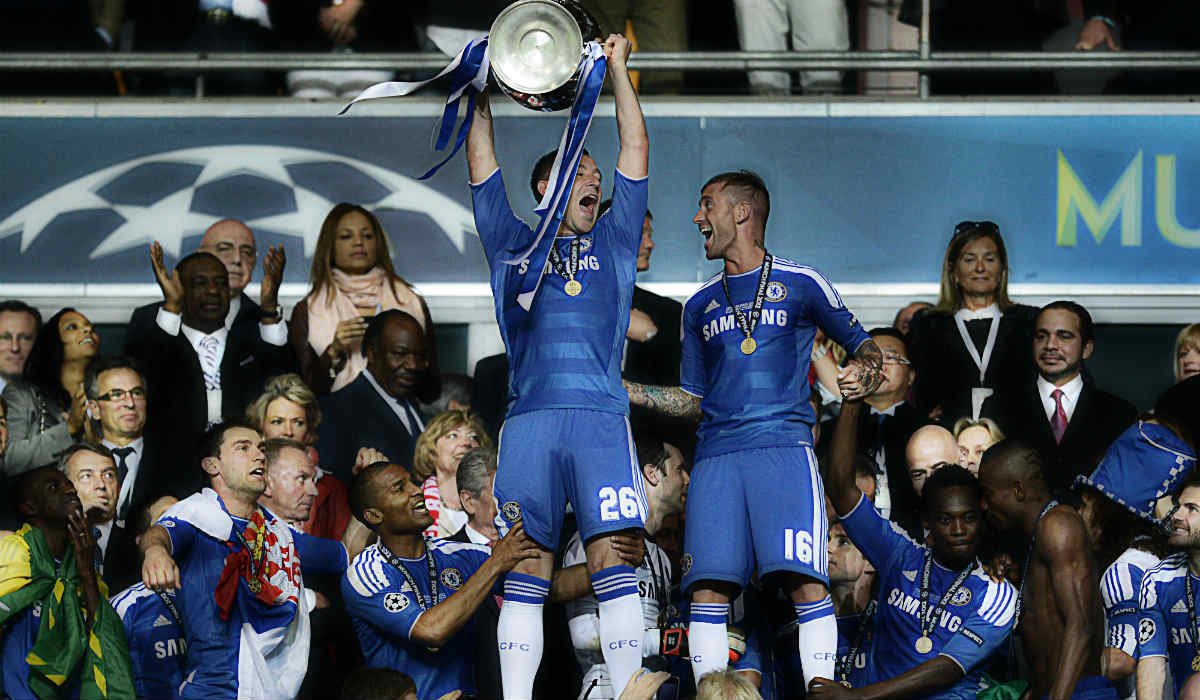 However, Rooney decided to go full John Terry as he went on the podium to collect the trophy wearing full colours.
The event reminded us of John Terry doing the same after Chelsea's triumph in the 2012 Champions League final at the Allianz Arena after beating Bayern Munich in the final on penalties.
Also Read: Rooney Confirms He Has Snubbed Mega-Money Offers From Chinese Clubs And Will Stay Put At Man Utd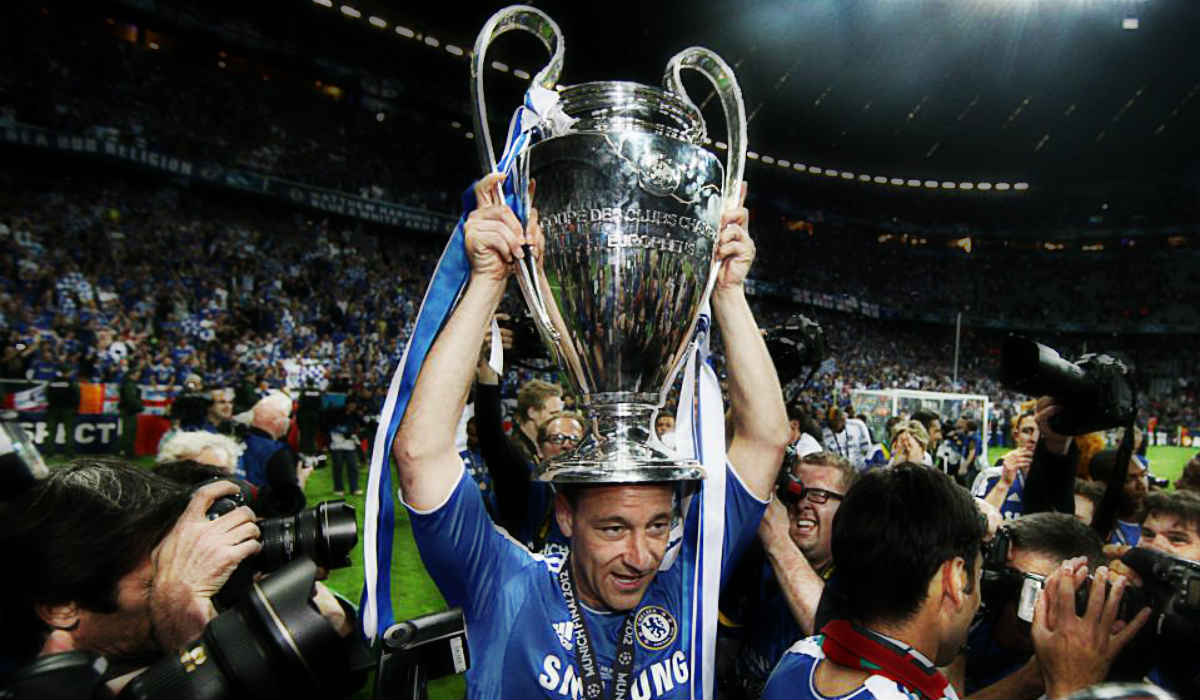 The blues skipper wore his full kit despite the fact that he was suspended for the final.
It was although an exciting moment for Rooney, who could very well be lifting his last trophy with Manchester United, with rumours of him making a summer move to China becoming stronger everyday.
The England skipper has been linked with Chinese Super League clubs and he recently revealed that he had rejected a mega money move to the far east in order to stay in the Premier League.
Also Read: Usain Bolt Confident That He Can Be As Good As Wayne Rooney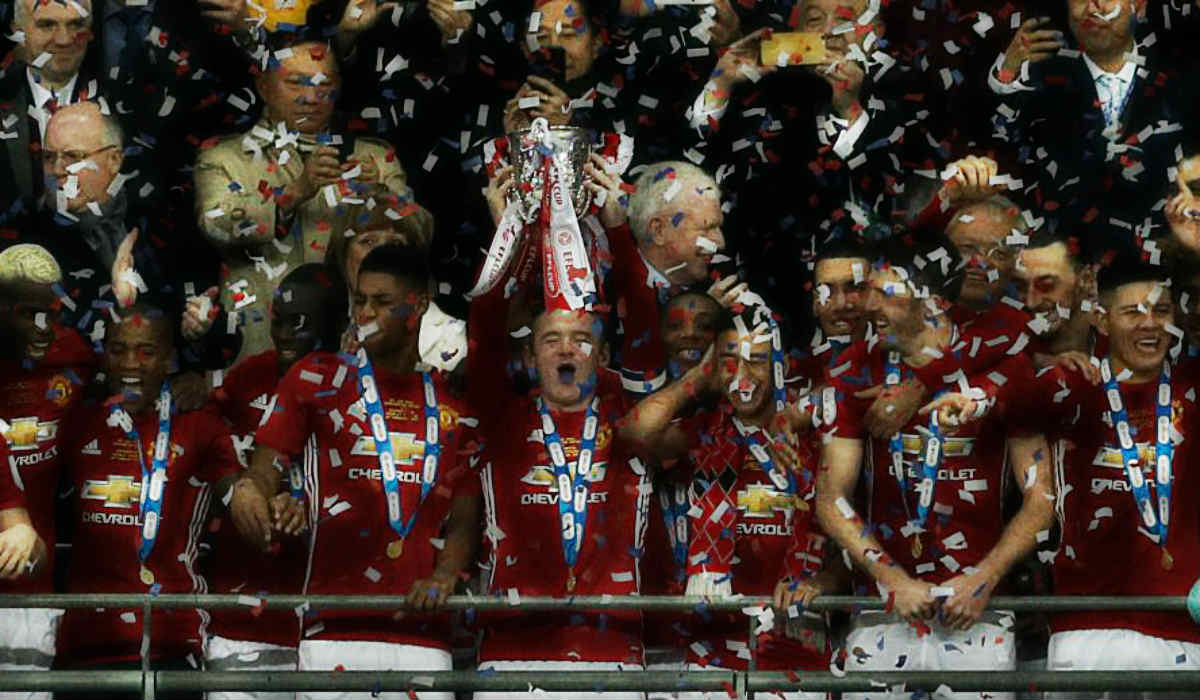 However, if United want their long-serving skipper to move-on then there won't be a short-coming of suitors.
Rooney's former club Everton are also interested in re-signing him, and the last minute snub in the match might have made the Old Trafford's highest scoring strikers mind.